Drag race: Lamborghini Huracan vs Ferrari 458 Spider. Who wins?
Raw power isn't everything, you know?
It's Lamborghini versus Ferrari again, folks. This time, the underdog is the Ferrari, but will raw power be enough for the Lambo to call it a day?
On the left, ladies and gents, we have the superb Lamborghini Huracan LP610-4 which, as its name already states, develops 610 hp out of its 5.2-liter V10 and 4-wheel traction. On the right, we have the slightly older Ferrari 458 Spider, developing 562 hp (578 PS) from its 4.5-liter V8, with rear wheel drive.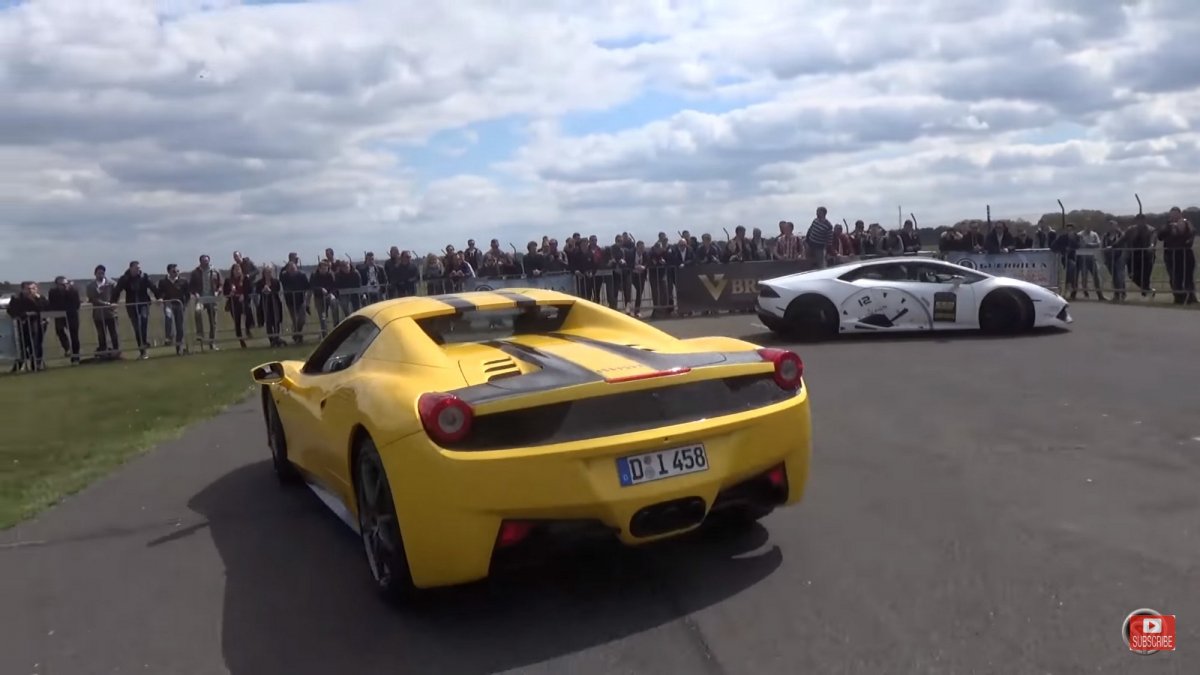 Lamborghini Huracan vs Ferrari 458 Spider - German engineering with a touch of Italian design versus a 100% Italian supercar recipe
Both have similar torque output: 413 lb-ft (560 Nm) for the Lambo and 398 lb ft (540 Nm) for the Ferrari, but the 4-wheel drive of the Lambo should make the difference, right? At least on paper, there's a 0.2-second difference for the 0-62 time in favor of the Lambo. Will it be enough?
Well...
Not so impressed with the Lambo Huracan performance? Well, read about what the guys from DriveTribe think of it.