DriveMag Looks at Badge Engineering: 2005 - 2006 Saab 9-2X
What was the Saabaru all about?
You look at the 9-2X and you see its Saab face and rear end, the Saab rims and Saab badging all around. However, this car is about as far removed from being a Saab as you could possibly get (even compared to the last GM-underpinned models), as it was an experiment specifically aimed at the North American market... where it flopped in spite of actually being a good car.
If you're still wondering what the heck we're talking about here, we'll tell you the 9-2X's secret: it's actually a 2004 Impreza wagon with Saab badges replacing the Subaru ones. There is literally no Saab in it whatsoever; even the interior is all Subaru, and that's never been something to brag about - it's about as bland and scratchy as mid-2000s interiors got and way behind any Saab of the time.
It did claw back some points, though, thanks to the Subaru drive- and powertrain which made it quite apt at maintaining progress in difficult weather, on tricky surfaces.
The "Saabaru" as it became known among those who understood what it was was offered with a selection of four-pot boxer engines: a 2.0-liter that was naturally-aspirated and pumped out 165 hp, and a 2.0-liter turbo which bumped the power up to 227 hp; this is what Saab called the "Aero" version.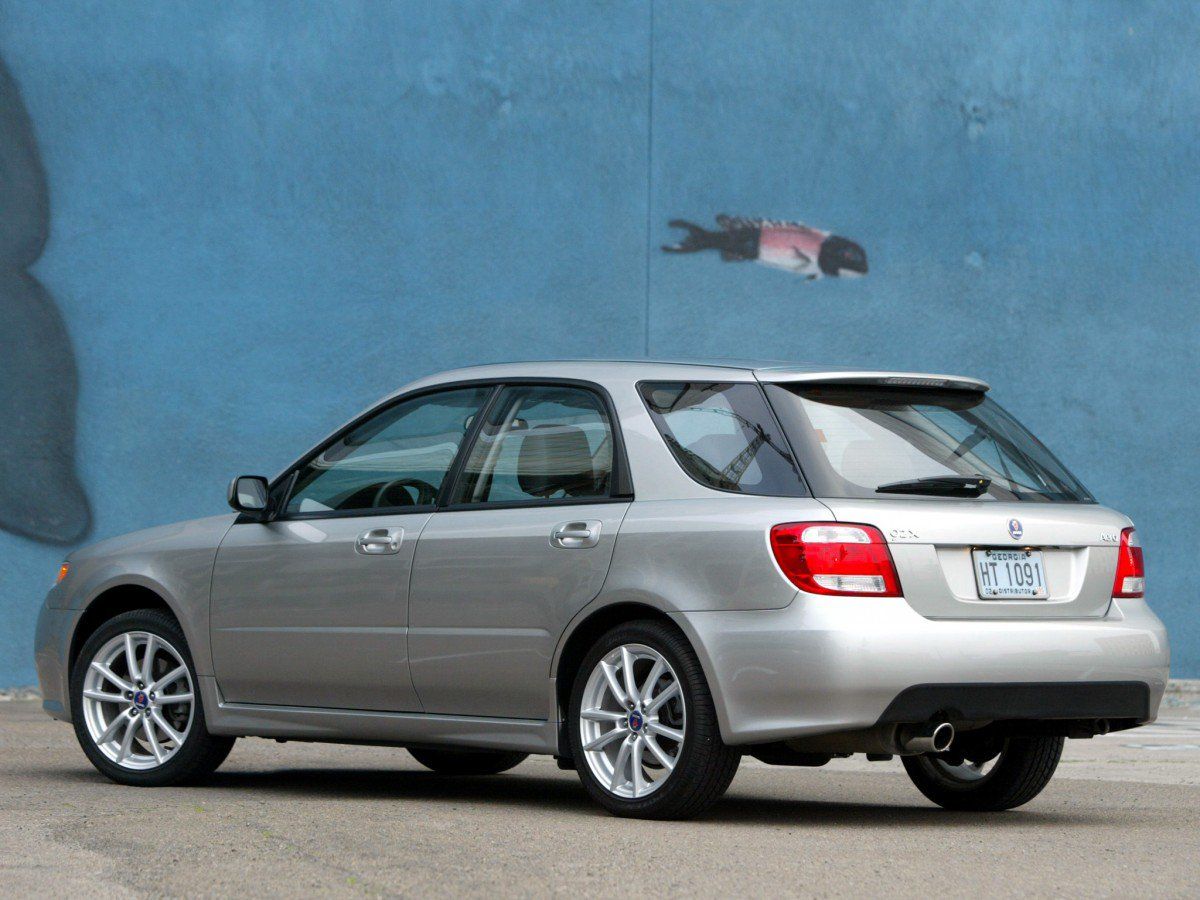 In total, 10,346 examples were made and sold, although none were sold in Canada in 2006.
Reviews from ten years ago found it as competent as the Subaru on which it was based, but nobody was really able to figure out what it was for and why it was built. Nowadays, it's definitely a good oddball second hand buy, especially since it's a Subaru, so reliability is top notch.