Classic "pay attention to the road" situation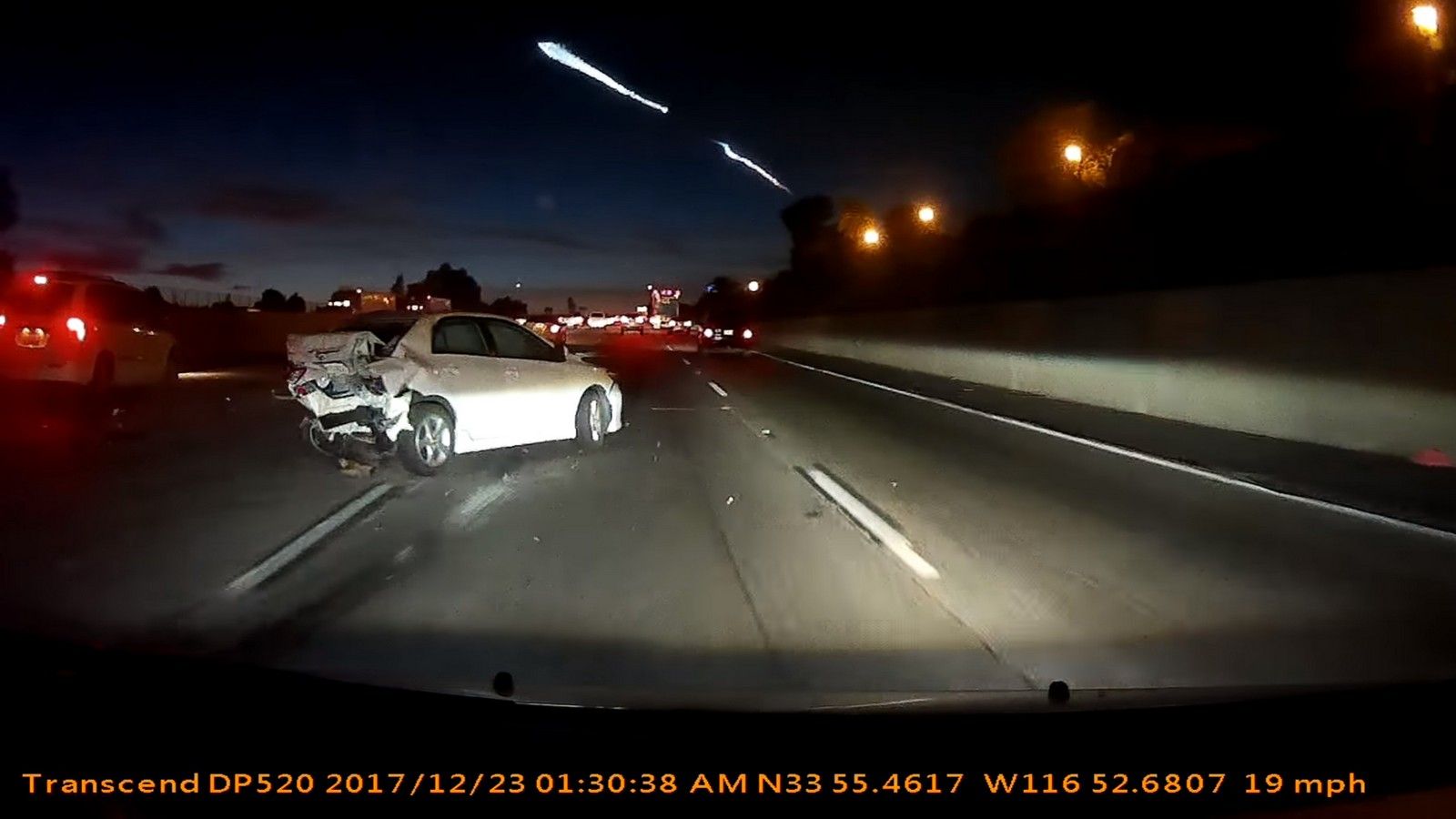 Elon Musk's SpaceX rocket launch last Friday was more spectacular than usual because it took place at night. It also caused a multiple car collision.
Distracted driving is one of the things self-braking systems like Tesla's Autopilot try to mitigate. Case in point: when SpaceX's Falcon 9 launched from Vandenberg Air Force Base at 5:27 p.m. on Friday, some drivers heading west on the 10 Freeway in Banning had their eyes on the majestic show in the sky, while slowing down unexpectedly.
While many managed to keep their eyes on the road (as the funny camera guy and his extremely annoying wife did), others got so distracted they didn't manage to see the traffic slowed down to a halt and crashed at high speed into a Corolla. See what happened from 0:40 in the video below.
We have no information about casualties, but should the driver filming have stopped? What do you think?
SEE MORE: Tesla's Model 3 will be chockfull of self-driving tech