The Jaguar E-Type has never looked better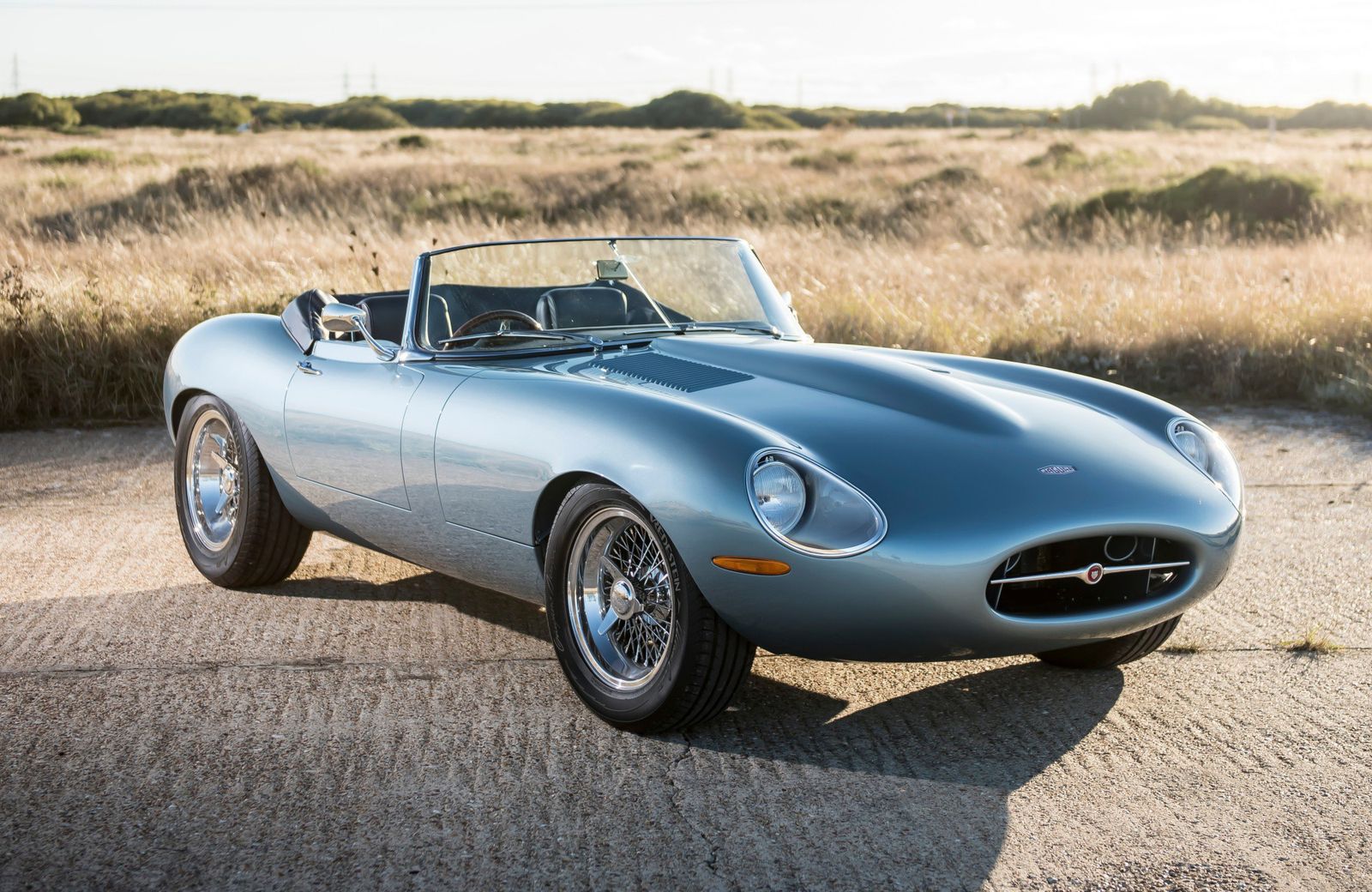 If you're interested in high-quality restomods, UK-based Eagle is one of the first names that spring to mind alongside Singer Vehicle Design.
While Singer specializes in restoring and modifying Porsche 911s, Eagle is the place to go if the Jaguar E-Type is your ideal of automotive nirvana. Following the launch of the Eagle E-Type, Eagle Speedster, and Eagle Low Drag GT, the British company has taken the E-Type to new heights of desirability with the Spyder GT.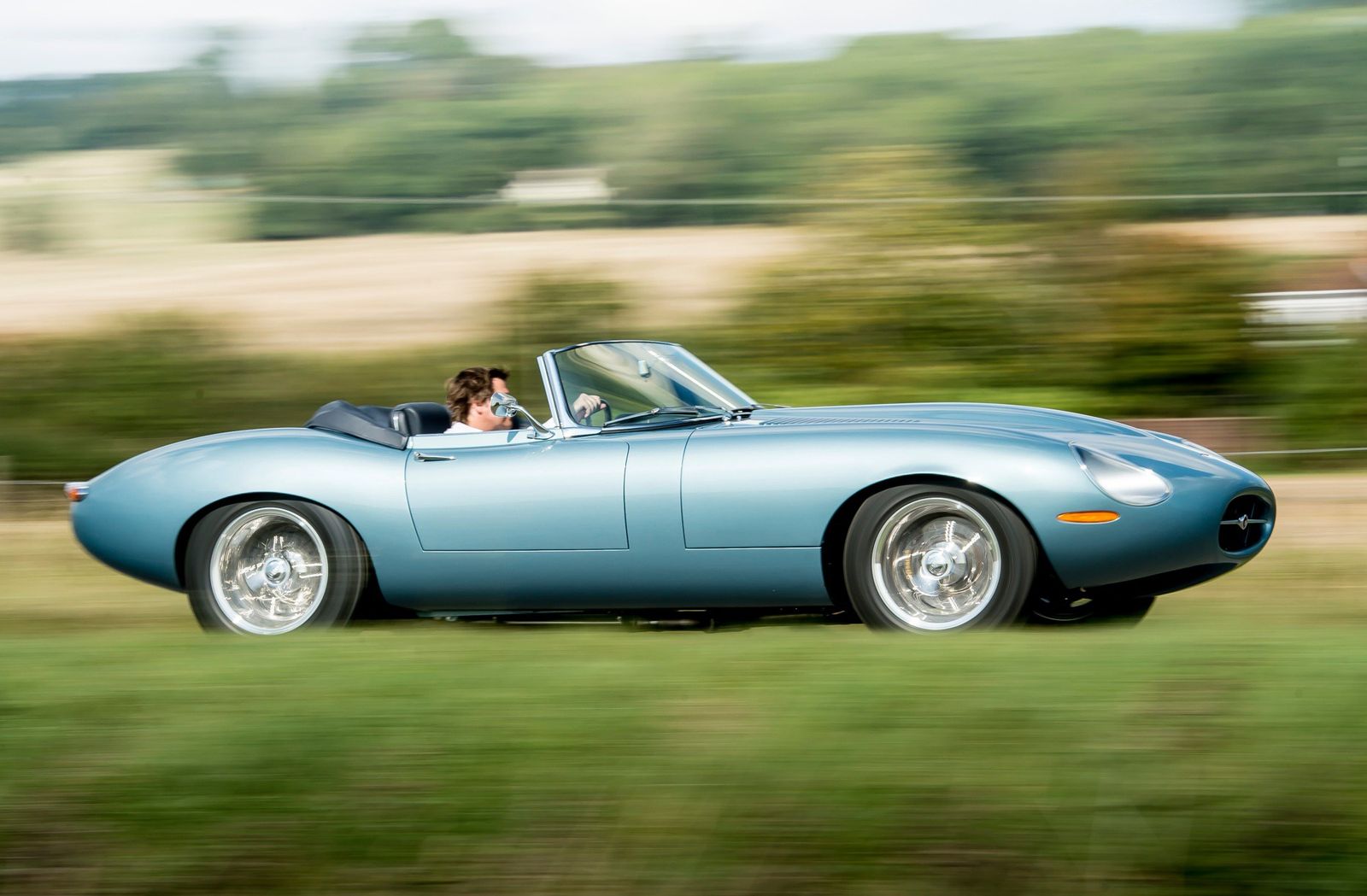 Announced at the 2016 London Classic Car Show, the Eagle Spyder GT is now a reality, with the company having built the very first unit of the limited run of handcrafted lightweight roadsters.
The Spyder GT combines the performance of the Low Drag GT with the design of the Speedster, adding a folding roof that makes it suitable to drive in all kinds of weather. It's powered by a 4.7-liter XK straight-six engine that delivers 330 hp at 4,800 rpm and 340 lb-ft (460 Nm) of torque at 3,600 rpm.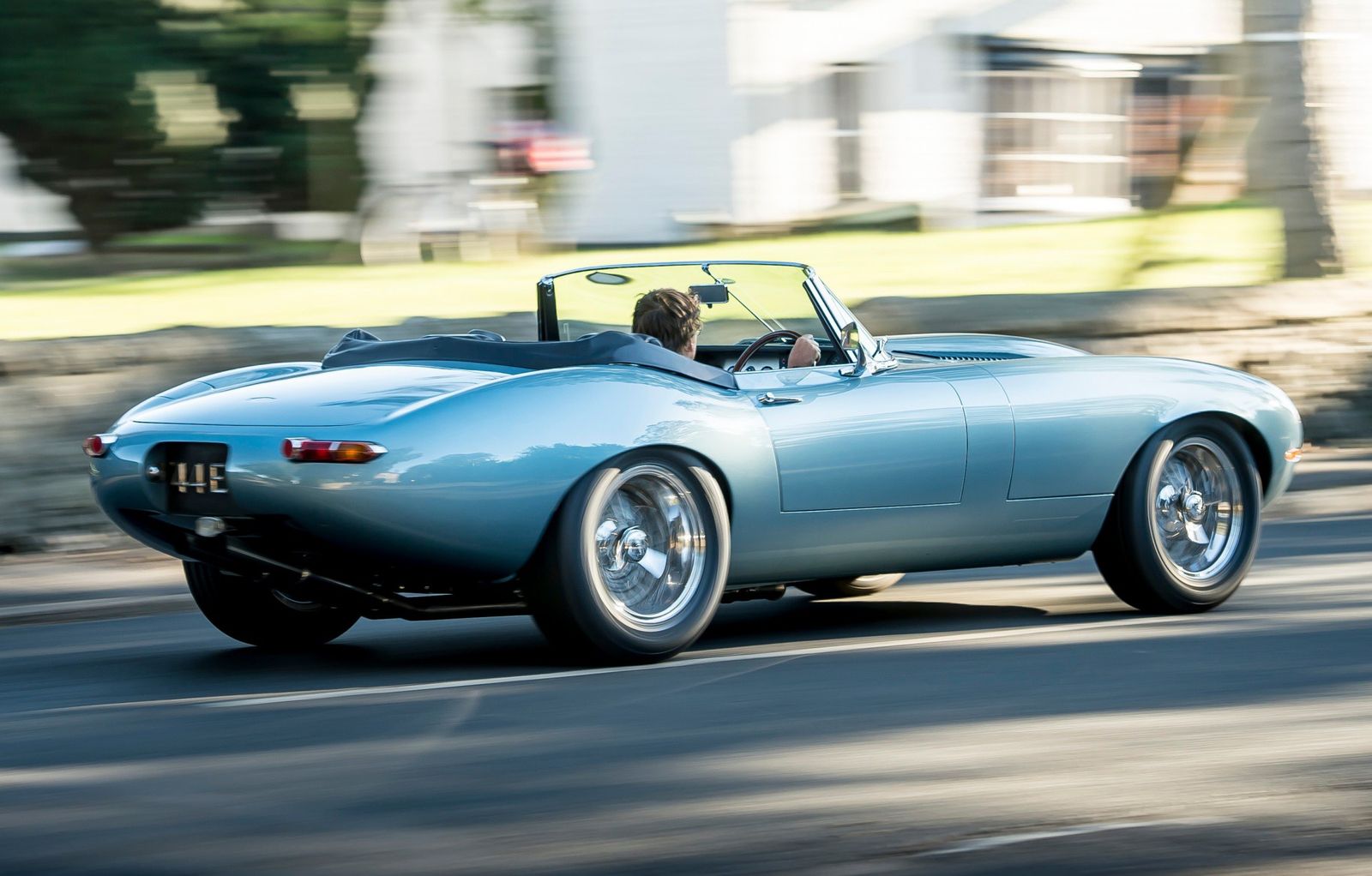 The power plant is mated to a five-speed manual transmission that sends power to the rear wheels with the help of a limited-slip differential. The Spyder GT sprints from 0 to 60 mph (0-96 km/h) in under 5 seconds and reaches a top speed of more than 170 mph (274 km/h) — not very 1960s, isn't it?
The light bodywork that tips the scales at just 1,029 kg (2,269 lb) also contributes to that, thanks to the use of aluminum parts such as the monocoque, gearbox, and engine block, as well as magnesium components. As a result, the Eagle Spyder GT boasts a power-to-weight ratio of 326 hp/ton.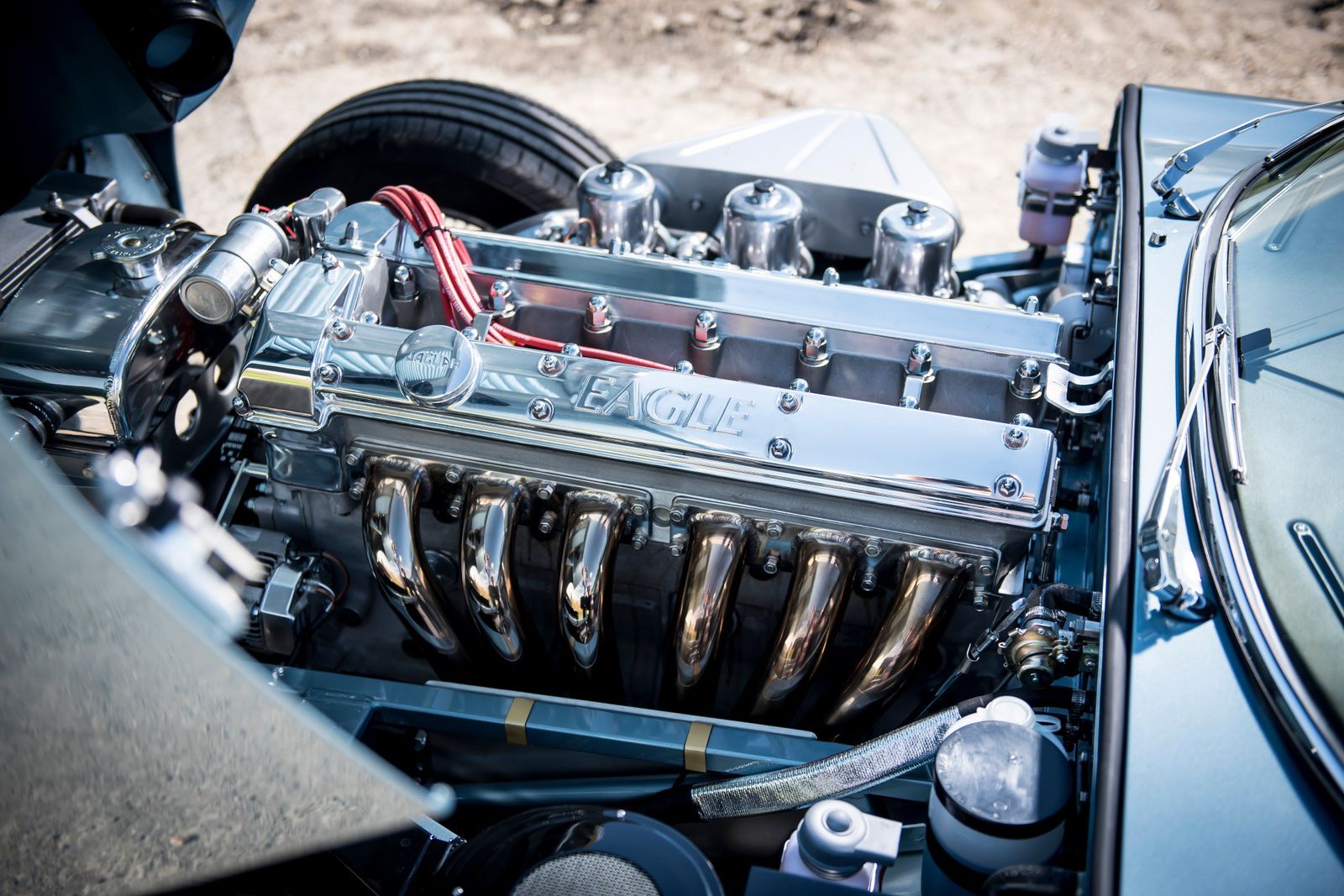 Eagle is adamant that driving the Spyder GT is a contemporary experience, as the suspension features adjustable Öhlins dampers and anti-roll bars on both axles, a double wishbone setup at the front and lower wishbone with load bearing driveshaft at the rear. The brakes are modern as well — AP Racing aluminum calipers and ventilated discs.
As with all Eagle Special Editions, the Spyder GT begins life as an original E-Type and ends up as a completely bespoke vehicle with extensive customer options. Everything is handcrafted, from the engine to the interior.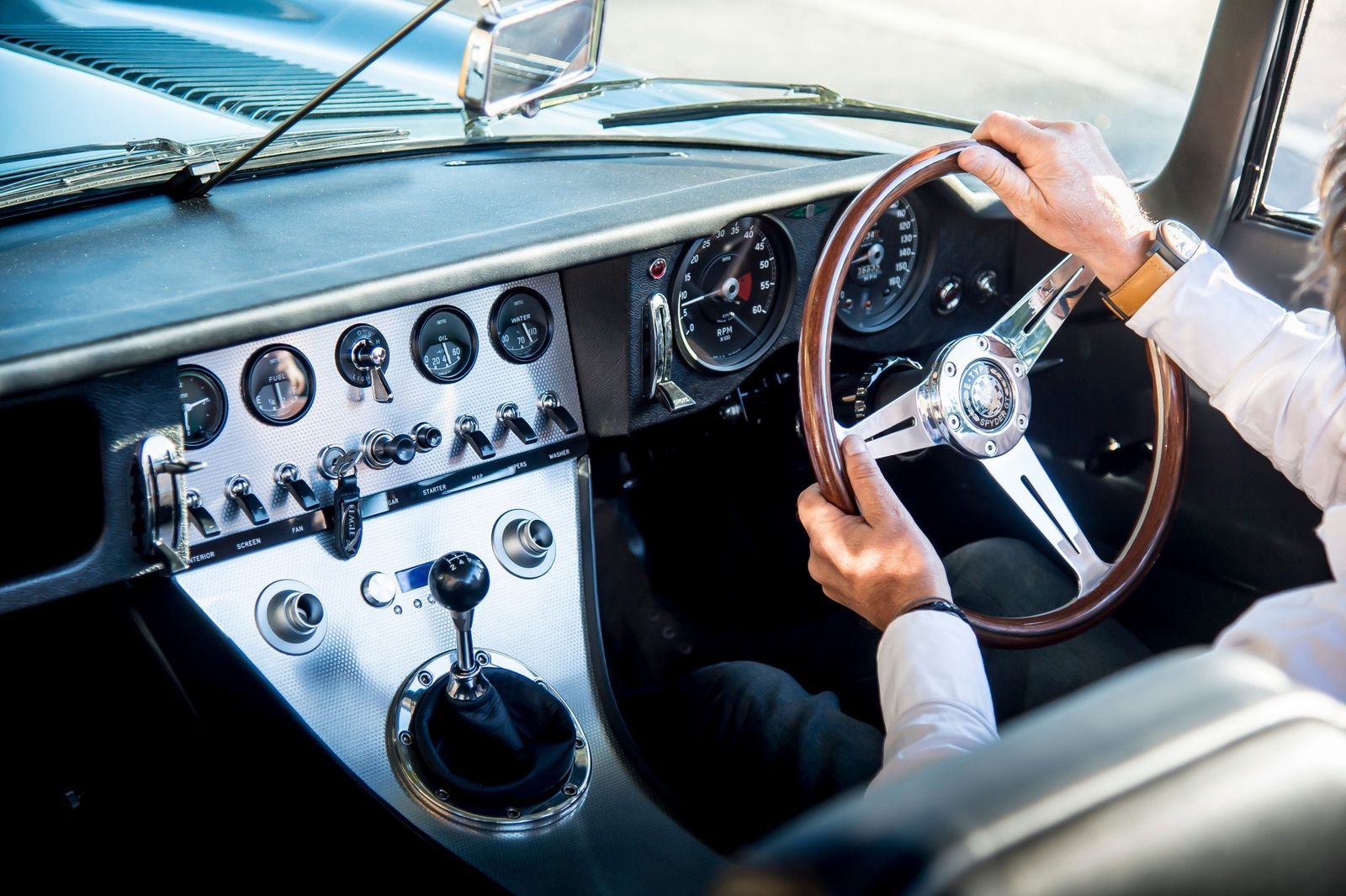 The Spyder GT will be built in a very limited run with a base price of £695,000 ($871,300), plus local taxes.