At Audi, the future is electric and has no pedals or steering wheel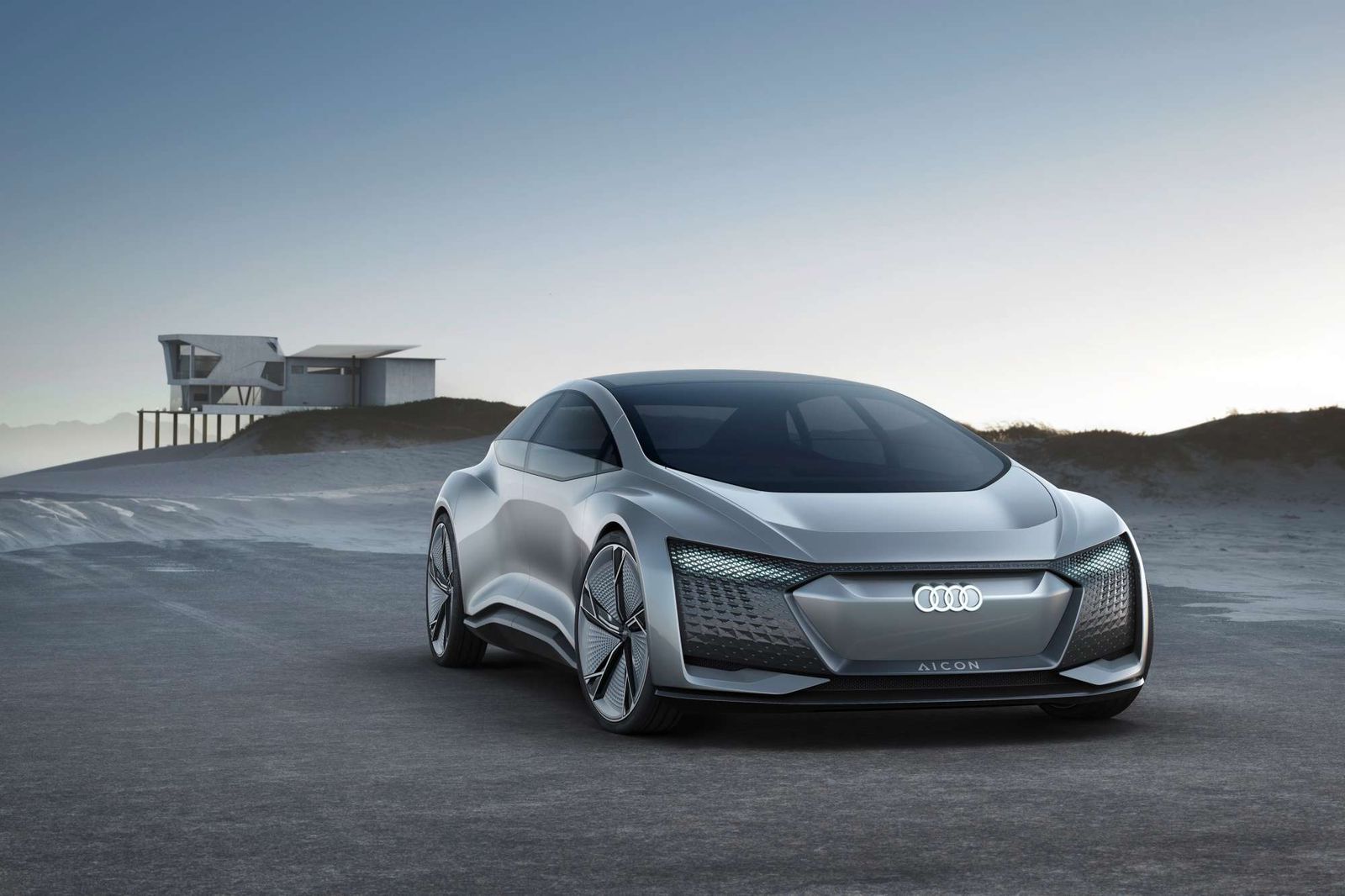 Frankfurt 2017 is officially underway, and Audi is one of the first carmakers to lead the launches pack with the Aicon prototype, a four-door 2+2 seater in the carmaker's own words.
At 5,444 mm (17.9 ft) long, 2,100 mm (6.9 ft) wide and 1,506 mm (4.9 ft) tall, the Audi Aicon would theoretically fit in the D segment, although its wheelbase measures 3,470 mm (11.4 ft) which is longer than what we get with the stretched Audi A8. Combined, the car's frunk and trunk offer 660 liters (23.3 cu ft) of cargo space.
Audi Aicon sits on massive 26-inch wheels "placed as far outward as possible" but size aside, it's the technology inside Audi's Frankfurt prototype that captures the attention.
Four electric motors produce 260 kW and 550 Nm (405.7 lb-ft) of torque. Each motor spins one wheel, and Audi says it overlooked maximum acceleration to focus on maximum efficiency and range. As a result, the Aicon concept can go for between 700 and 800 km (435-497.1 miles) on a single charge.
Moreover, Audi fitted their Frankfurt 2017 prototype with an 800-volt high-voltage system that allows the battery unit (found beneath the floor) to charge to 80% in just half an hour. Inductive/wireless charging is also an option if needed.
The concept's braking involves energy recuperation which in turn helps recharge the battery pack. Audi also mentions that engineers positioned the brakes away from the wheels and "closer to the powertrain." This means there's no need for air cooling the at the wheels – therefore, turbulences are gone, helping Aicon's aerodynamic cause.
Suspension-wise, the Aicon favors comfort before anything else, and for that to happen, Audi fitted the prototype with pneumatic spring and damper units assisted by electric actuators that counter body lean during acceleration, braking or cornering. In practice, this should nullify body roll, yaw, and pitch.
Additionally, Aicon uses all-wheel steering that grants a turning radius of 8.5 meters (27.9 ft).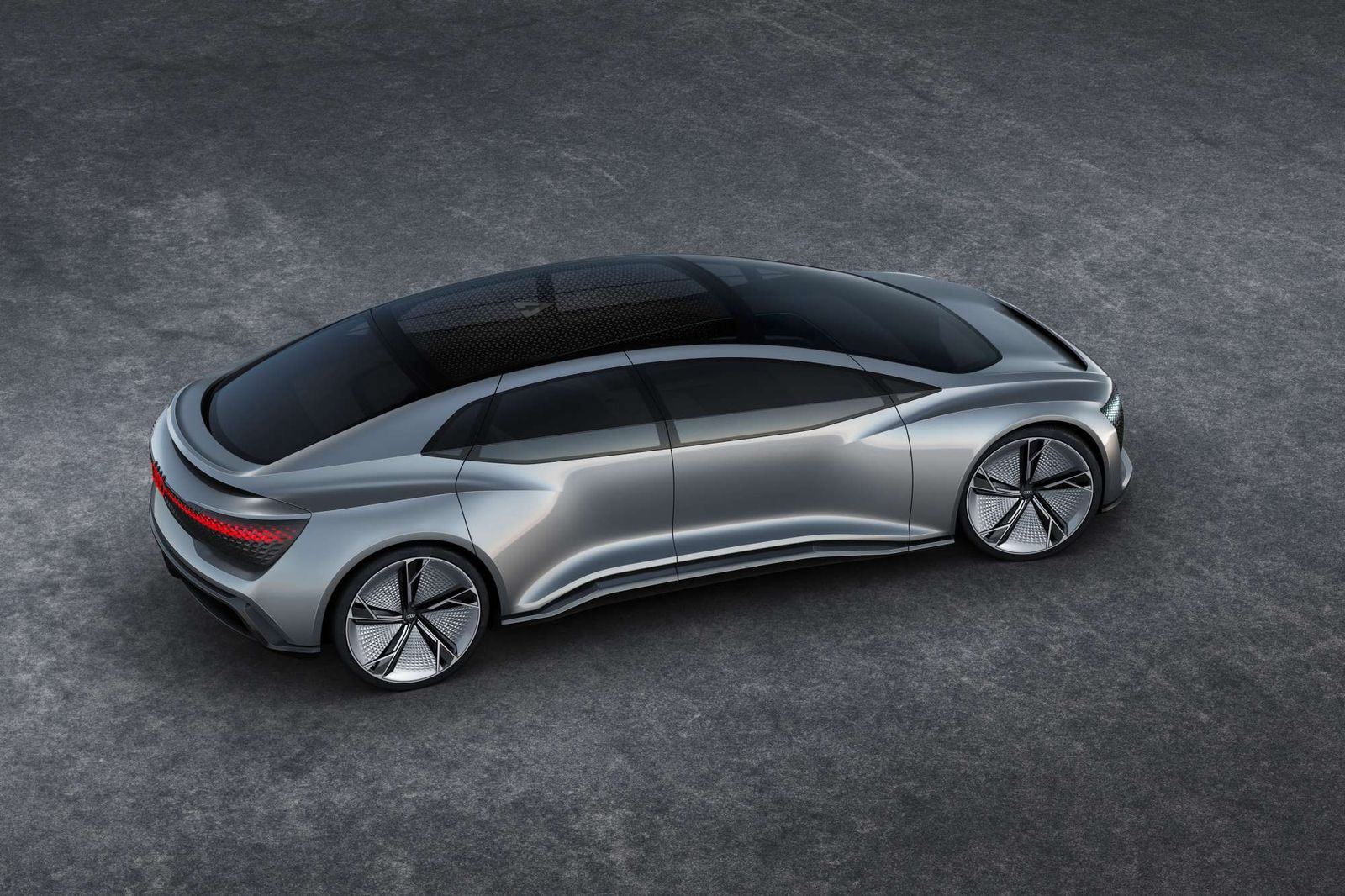 If you thought the new Audi A8 is an orchestra of modern technology, then you haven't seen anything yet. Inside, the Audi Aicon stuns with uninterrupted surfaces as the cabin lacks the pedals, steering wheels and any physical button or knob.
Users are assisted by PIA (Audi's "empathetic electronic assistant) which recognizes the passenger's phone and activates his or her personal settings, including seating, air conditioning, and lighting settings.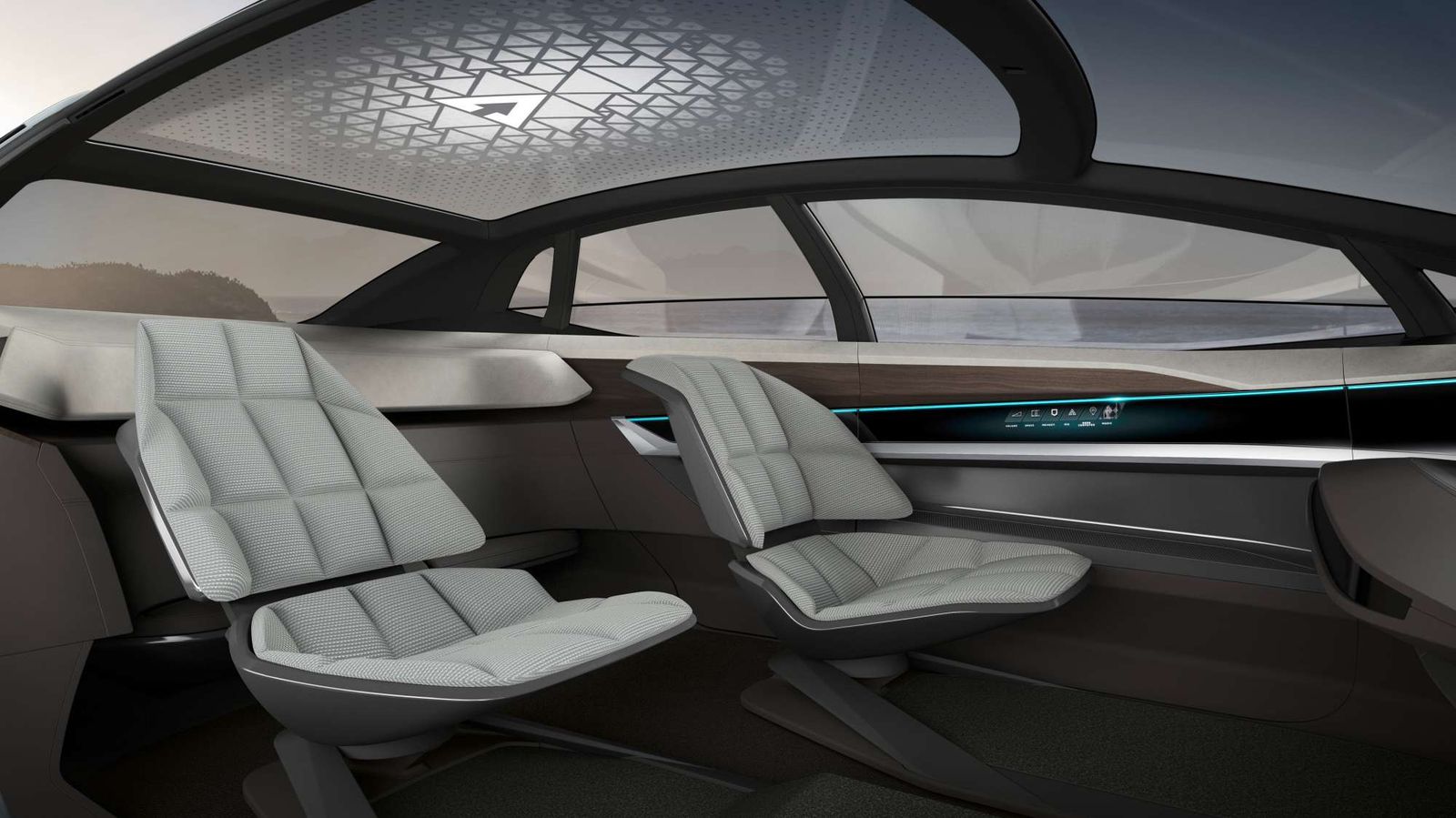 The cockpit can be used for anything that involves watching a movie to hosting a video conference, while input modes include a manual layer but also voice control and eye tracking.
Audi is not the only VW Group brand that has electric and autonomous ambitions in Frankfurt. Check out Volkswagen's rehashed I.D. Crozz SUV concept taking the stage at IAA 2017.