Yes, it's THAT Audi RS3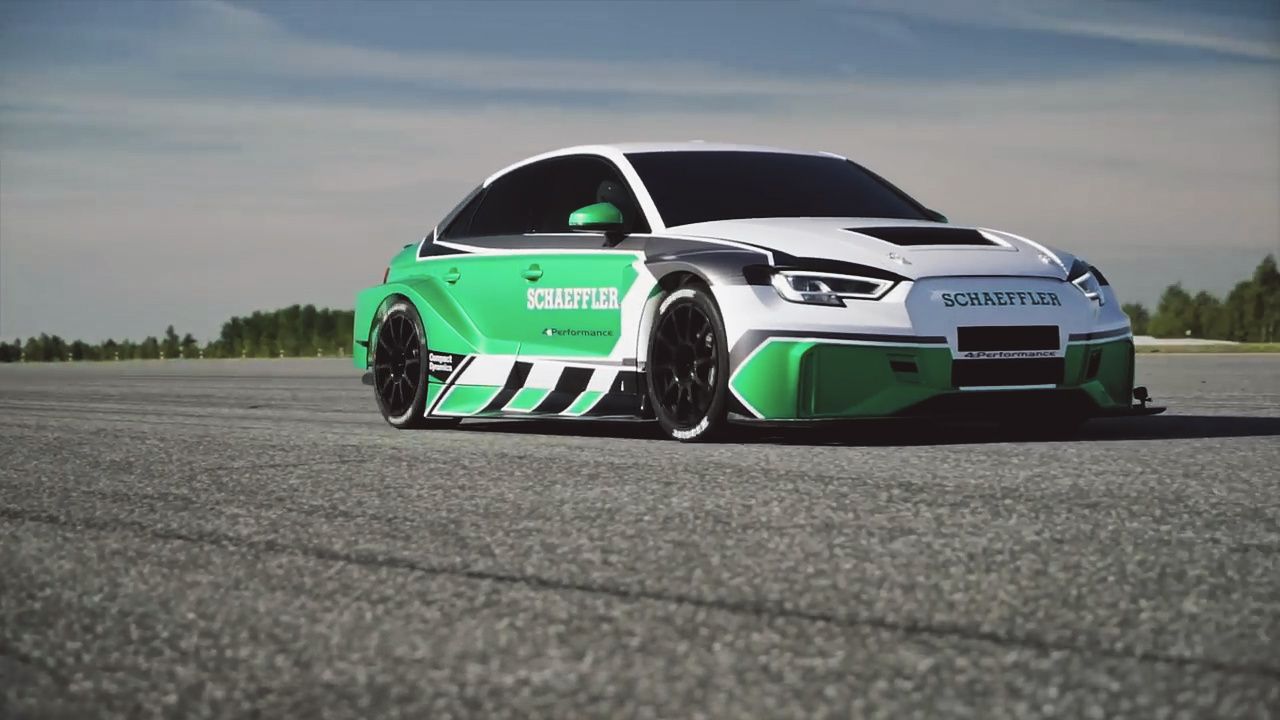 Last week, the mighty, all-electric S4eP gave a handful of supercars a run for their money. This week, Schaeffler's 1,200 PS Audi RS3 went hunting for records.
The Formula E-powered sedan uses four electric motors, each rated at 220 kW, for a total output of 1,180 hp. The result of this transplant allows the RS3 to blaze through the 0-200 km/h (124 mph) interval in less than 7 seconds.
You can watch the video where it shatters the likes of Lambo Huracán Performante, Audi R8 and Porsche 911 GT2 RS here, but we brought you here for a totally different feat. A gaga one.
That is, watch the S4eP run to 210 km/h (130 mph)…backwards. Now, the video will take 15 minutes of your precious time but take our word for it, it's well worth the watch, mainly because they didn't get it right from the first attempt.
On that note, Daniel Abt's video below is waiting for you attention:
SEE MORE: This 2019 VW Jetta just did 210 MPH at the Bonneville Salt Flats