Driving a 1990s car nowadays is like doing extreme sports
We all probably know by now the viral crash test video in which two Chevrolet models separated by a half-decade meet head-on. It's horrific, but it somehow makes us feel safe with the cars we're driving nowadays.
More horrific is how much safer is a 1990s car that has been awarded just one star (out of four) when it debuted. Spoiler alert: not much.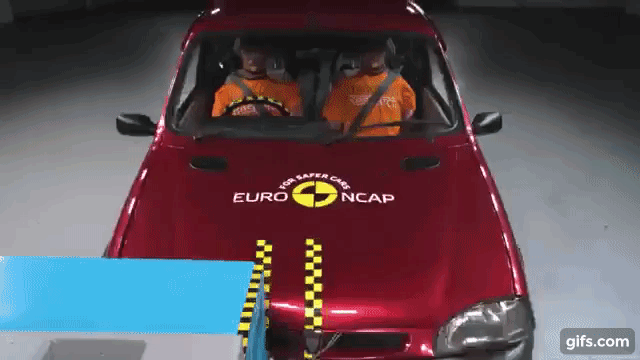 Celebrating 20 years of existence this year, Euro NCAP makes a then-and-now video with two superminis: a 1997 Rover 100 and a 2015 Honda Jazz. The reason is, of course, to underline the (indisputable) importance and the progress of safety features.
Rover 100 was a top-selling model, despite its lack of safety. From the seven superminis that Euro NCAP tested in the first round, the Ford Fiesta and Volkswagen Polo were the two safest in this class, with three stars each (out of a maximum four). The Fiat Punto, Nissan Micra, Opel Corsa and Renault Clio were awarded two stars.
A harsh response from the car manufacturers didn't take long, saying the crash tests "were so severe that it was 'impossible' for a car to achieve four stars. Five months later, however, Volvo's S40 became the four-star car for occupant protection."
Now, seeing a 1959 Chevrolet Bel Air on the streets is a rare thing, but a 20-something-year-old car is quite a common sight. For example, another one-star car is the Fiat Seicento supermini, sold until 2010. Here's how it reacts in an impact with a concrete block:
It may not have been such a problem then, when the streets were not as crowded as they are now, but driving a 1990s budget car can be considered as dangerous as practicing extreme sports.