All you need to know about Honda's latest performance Civic, plus new photos and videos
Just ahead of the production debut at the Swindon plant in the UK this summer, Honda has released full details and a new photo gallery of the all-new Civic Type R for Europe.
Described by Honda as "the fastest-accelerating and quickest car in its class," the 2018 Civic Type R sprints from 0 to 100 km/h in 5.7 seconds and reaches a top speed of 272 km/h (169mph) — numbers no other front-wheel-drive hot hatch can brag about. As you probably know, it's also the fastest Type R ever around the Nürburgring Nordschleife with a lap time of 7 minutes and 43.8 seconds.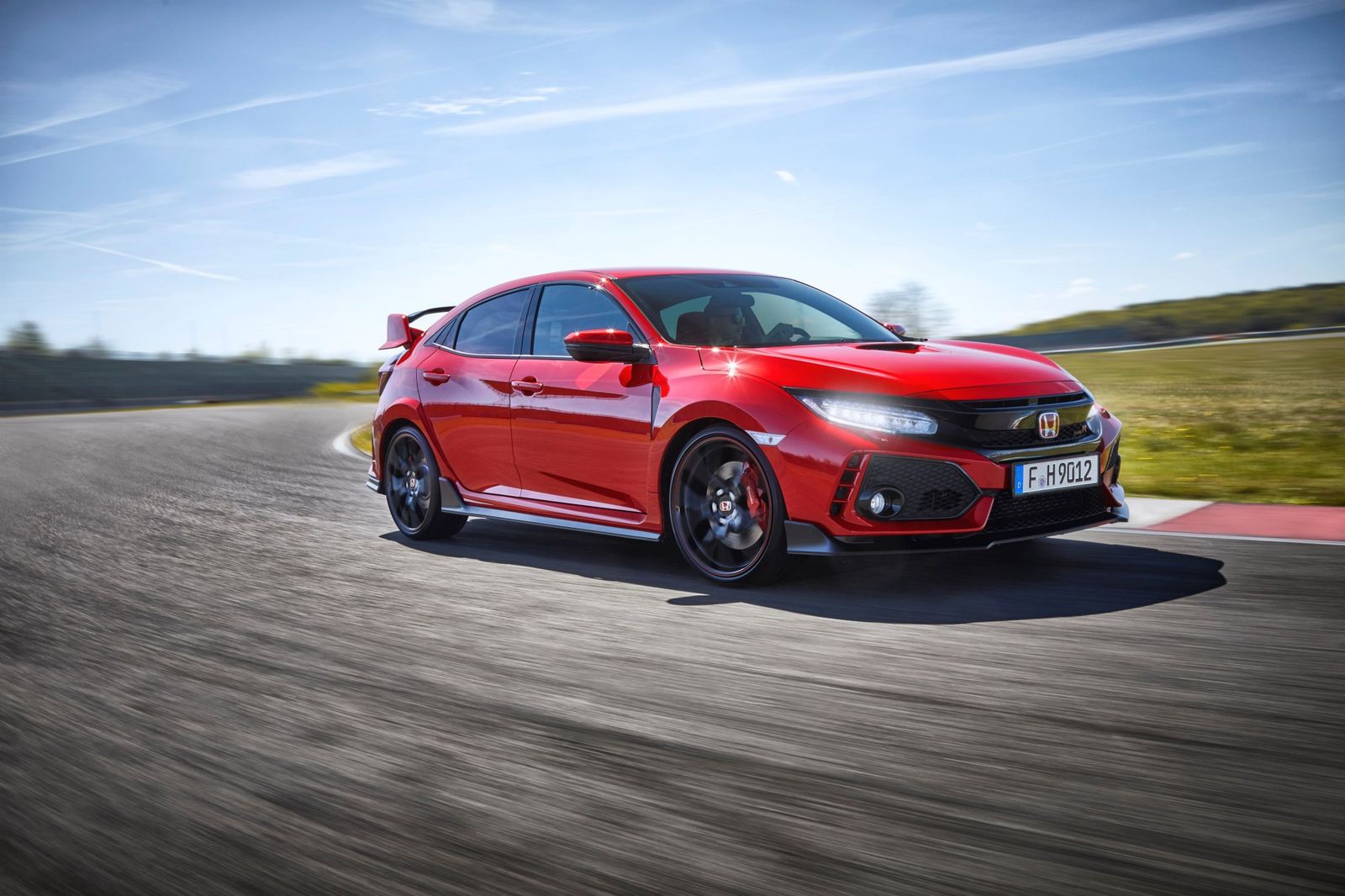 Responsible for that is an optimized and refined version of the 2.0-liter VTEC Turbo engine found in the previous Civic Type R. Now delivering 316 hp (320 PS) at 6,500 rpm and 400 Nm (236 lb-ft) of torque from 2,500 rpm to 4,500 rpm, the engine works exclusively with a revised six-speed manual transmission.
A new single-mass flywheel clutch reduces inertia weight by 25 percent, and the gearbox features a 7-percent lower final gear ratio — both aspects help improve response under acceleration. The gearbox also features a rev-matching function (that can be switched off) for smoother shifts and less transmission shock. The Civic Type R's mechanical arsenal includes a helical limited-slip differential as well that provides more cornering traction.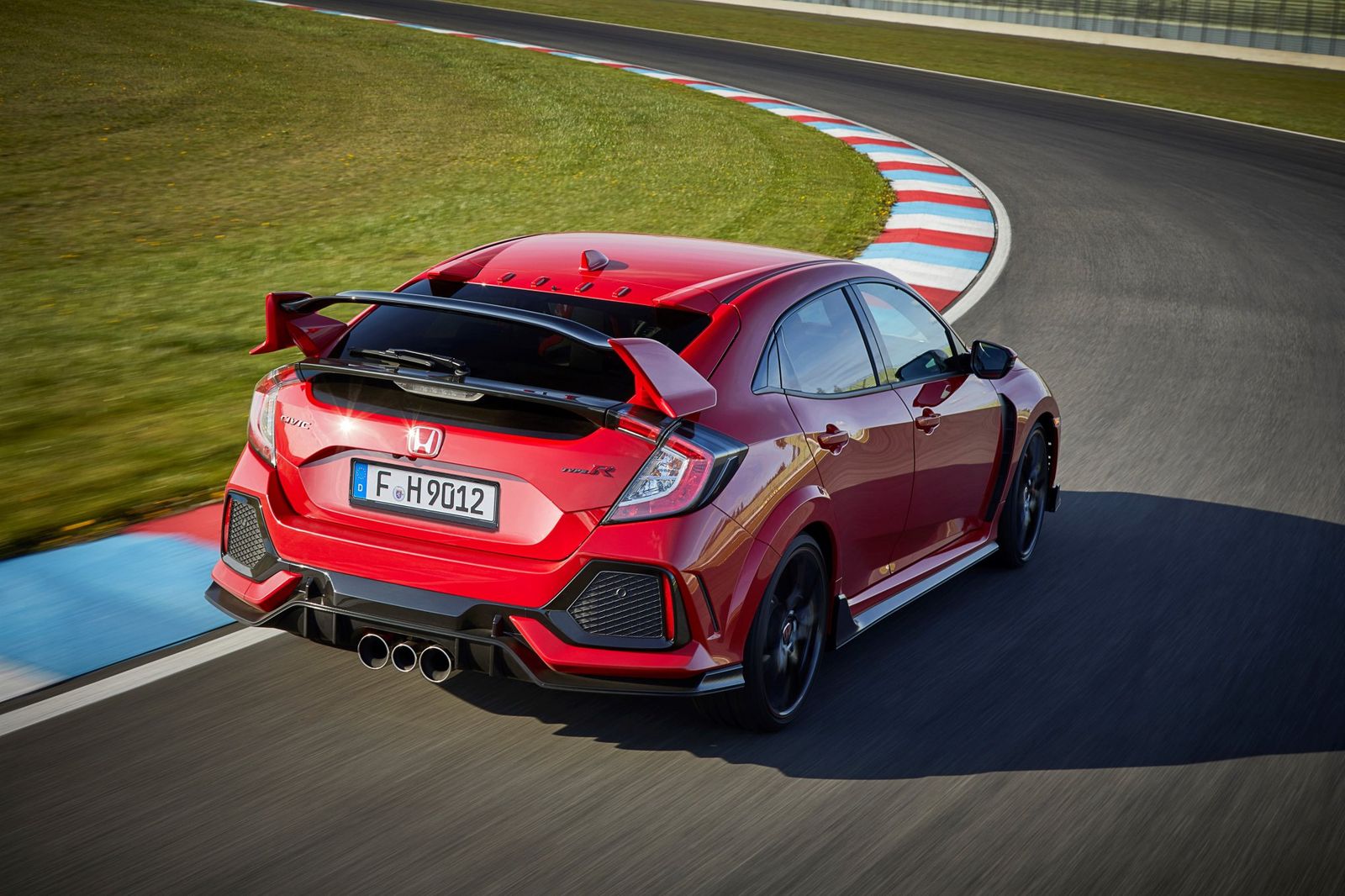 The new Type R is based on a new unibody platform that is lighter and more rigid than that of its predecessor, allowing for a lower center of gravity and housing a new suspension system. The Dual-Axis Strut Front Suspension system is said to reduce torque steer and enhance on-the-limit cornering and steering feel, while the new multi-link rear suspension improves both ride comfort and high-speed stability.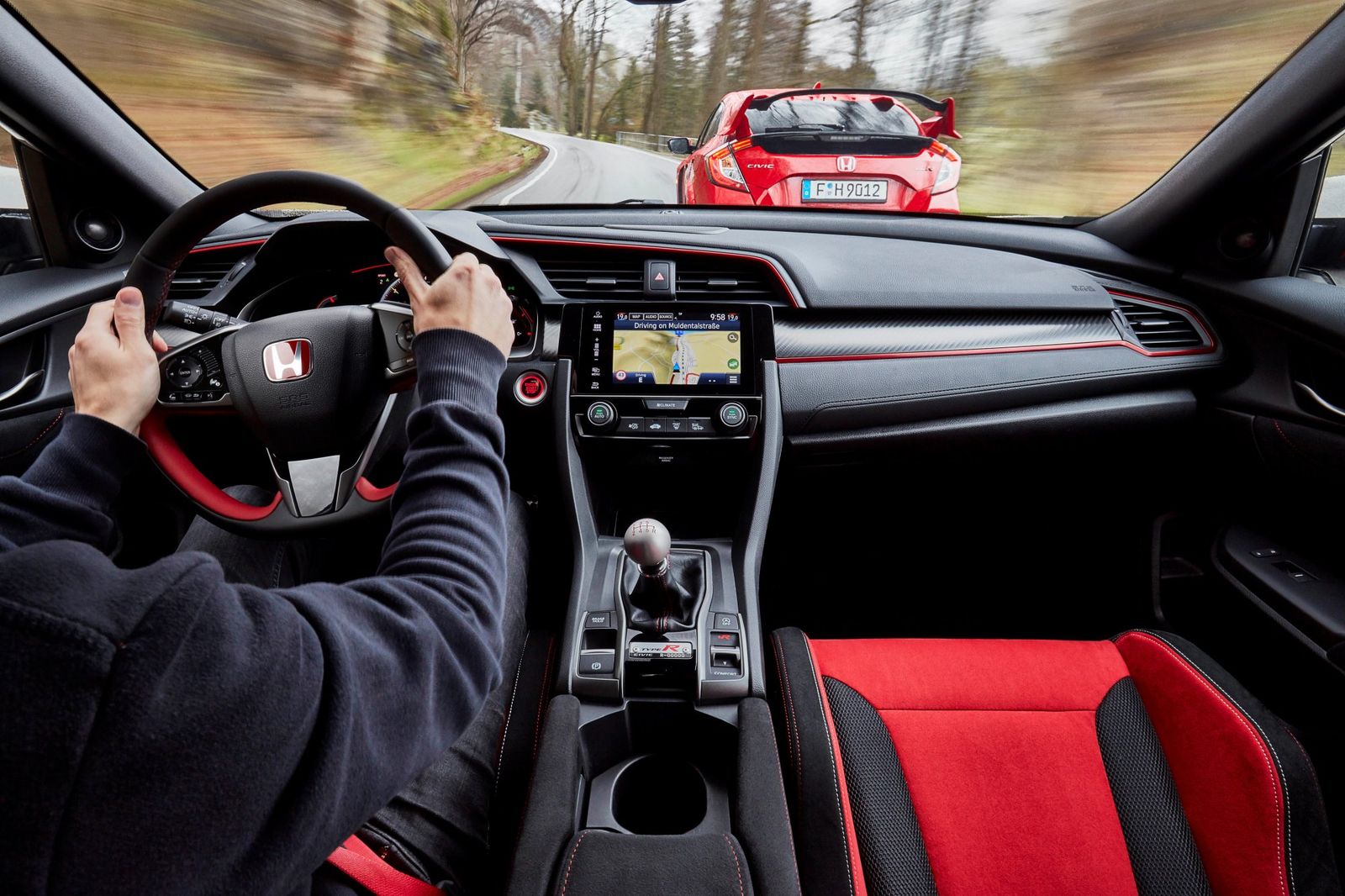 Also new to the Type R is the Dual-Pinion Variable-Ratio Electric Power Steering, similar to the system found on the standard Civic but providing "a more direct and secure feel at high speed."
There are three driving modes available: Sport (default), +R (track-focused) and Comfort. All of them alter the suspension compliance, steering geometry, and throttle response. The Comfort mode is new and offers the softest damping setting of the Adaptive Damper System and a less urgent steering response.