EV startup Byton unveils world's first Smart Intuitive Vehicle at CES 2018
Yet another upstart company showing the world its vision for an electric vehicle
The latest company to do so is China-based Byton, which has unveiled its first fully-functional concept car at the International Consumer Electronics Show (CES) in Las Vegas.
The study represents Byton's interpretation of an all-electric premium SUV that's described as a smart device in the press release, as it's "built for the coming era of truly shared, smart mobility and autonomous driving."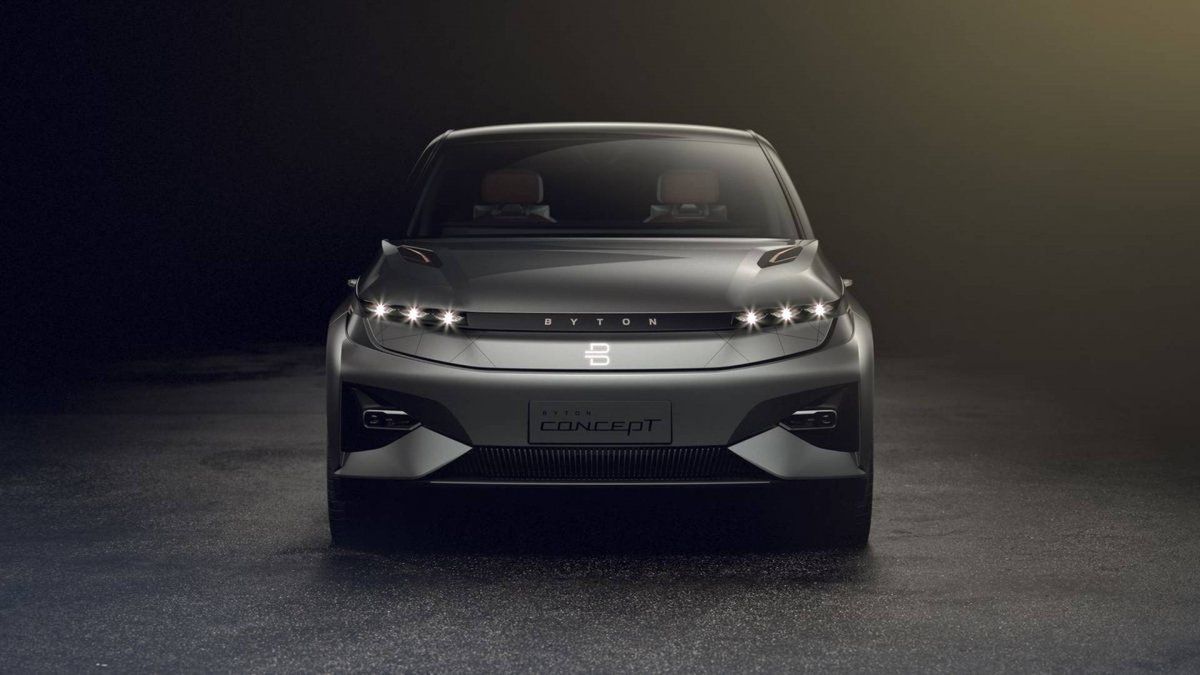 Although it's a concept, for now, Byton says the new SUV accurately previews a production model that will be made at its plant in Nanjing, China, and will start at $45,000 when it goes on sale at the end of 2019 in the home market and 2020 in the U.S. and Europe.
Byton's concept is a midsize premium SUV that measures 4,850 mm (15.9 ft) in length, has a wheelbase of 2,945 mm (9.6 ft), and rides on 22-inch alloys. The exterior design is alright, but it's the interior that impresses more.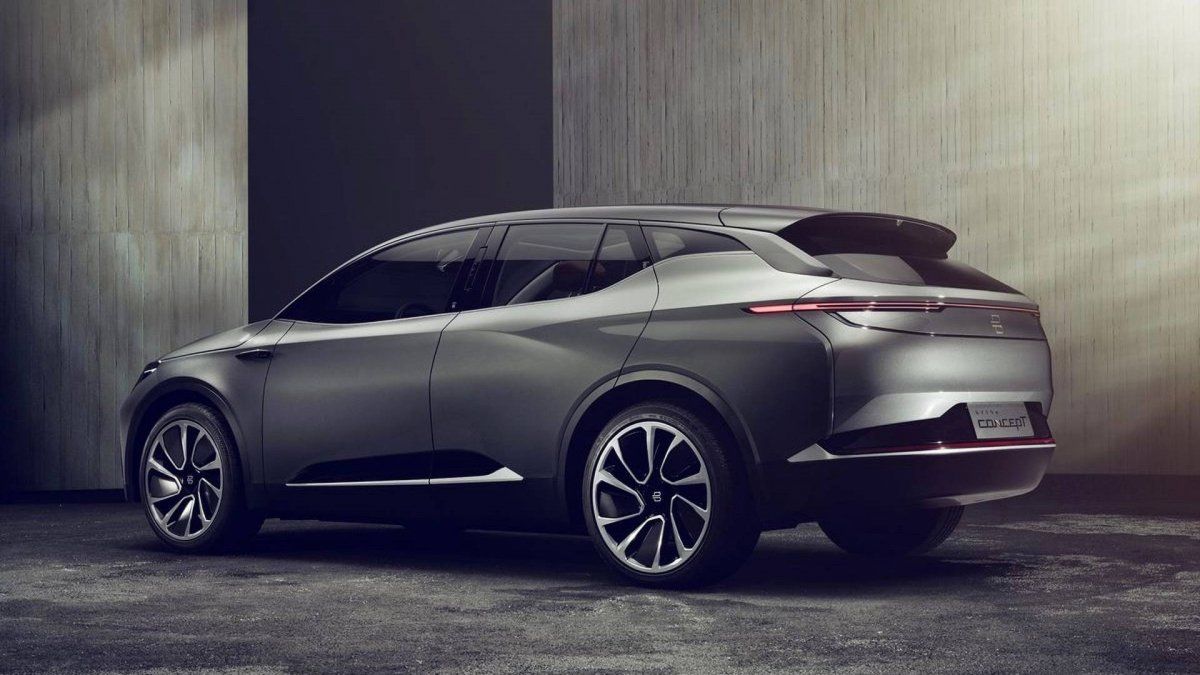 That's because the lounge-flavored cabin incorporates a single 49 x 9.8 inch (125 x 25 cm) Shared Experience Display center console along with three additional display screens for what Byton calls a "unique human-vehicle interaction incorporating voice recognition, touch control, biometric identification and hand gesture control technology."
The SUV also features Amazon Alexa for voice control features, as well as additional Amazon collaboration on audio and video content. In-car content and connection are driven by the Byton Life cloud platform.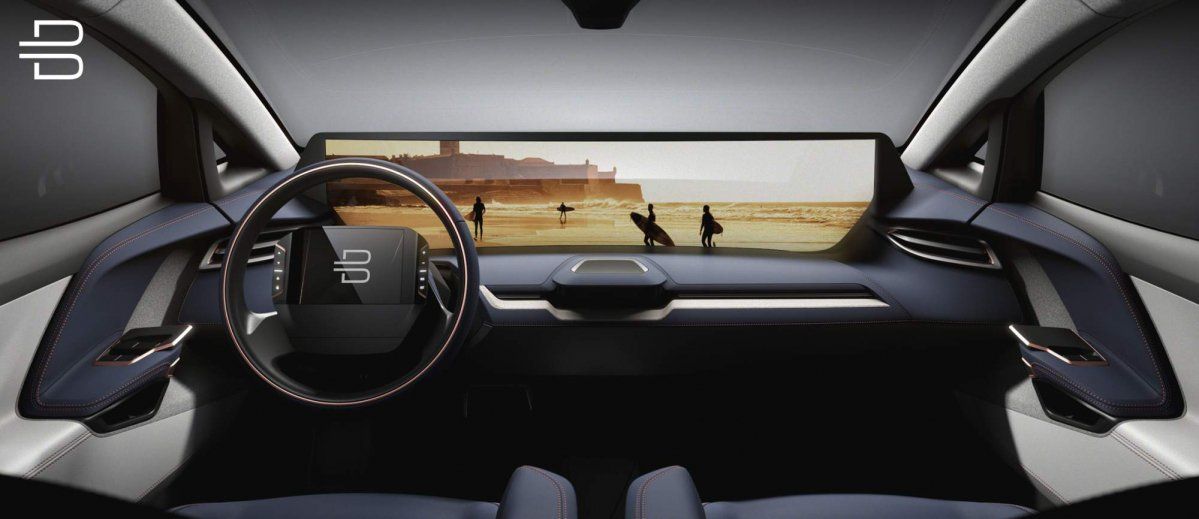 As a result of all the tech onboard, Byton calls the SUV an SIV, which stands for Smart Intuitive Vehicle. It's also smart on the outside, as it can communicate with users and pedestrians via LED lights, and features three facial recognition cameras in the B-pillars allowing users to unlock the car via face scans.
The production version will have two range options: 400 km (248 miles) for an RWD model with a 71-kWh battery pack, and 520 km (323 miles) for an AWD model with a 95-kWh battery pack.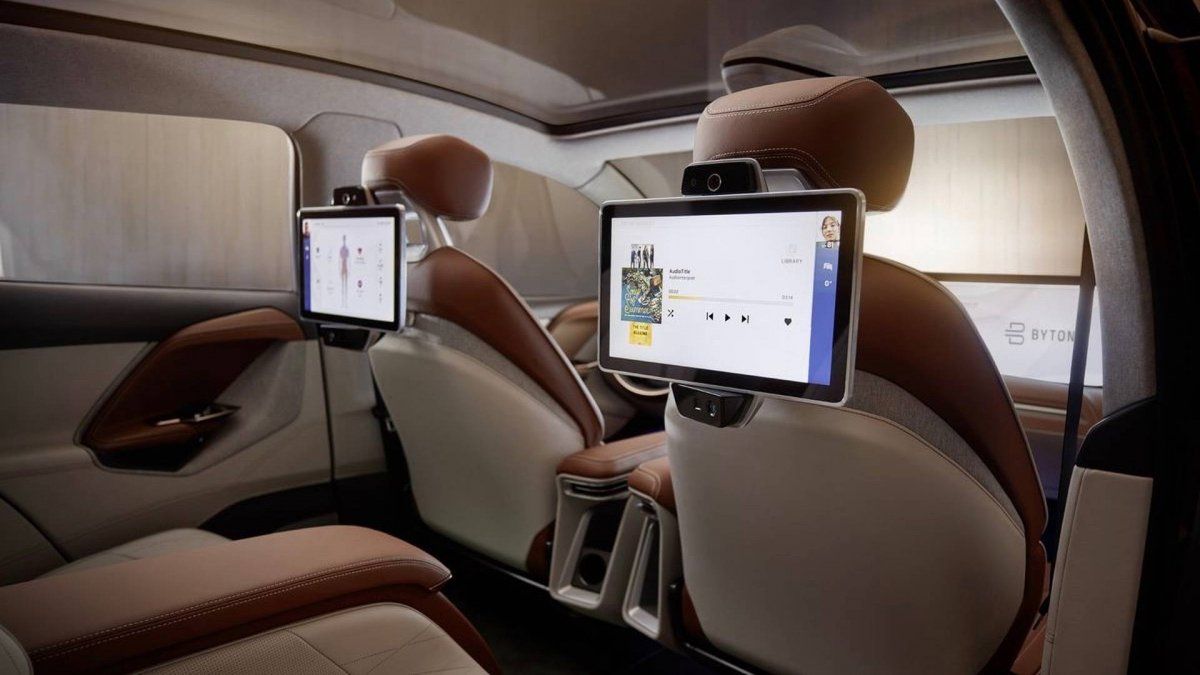 The RWD model will feature a 200-kW single electric motor with 400 Nm while the AWD model will get dual motors with 350 kW and 710 Nm.
Byton will build its first EV on an all-new platform specifically designed for electric vehicles. If everything goes according to plan, the architecture will also underpin a sedan and an MPV sometime in 2021-2022.