But first, it's "production hell" for Elon Musk and Tesla Motors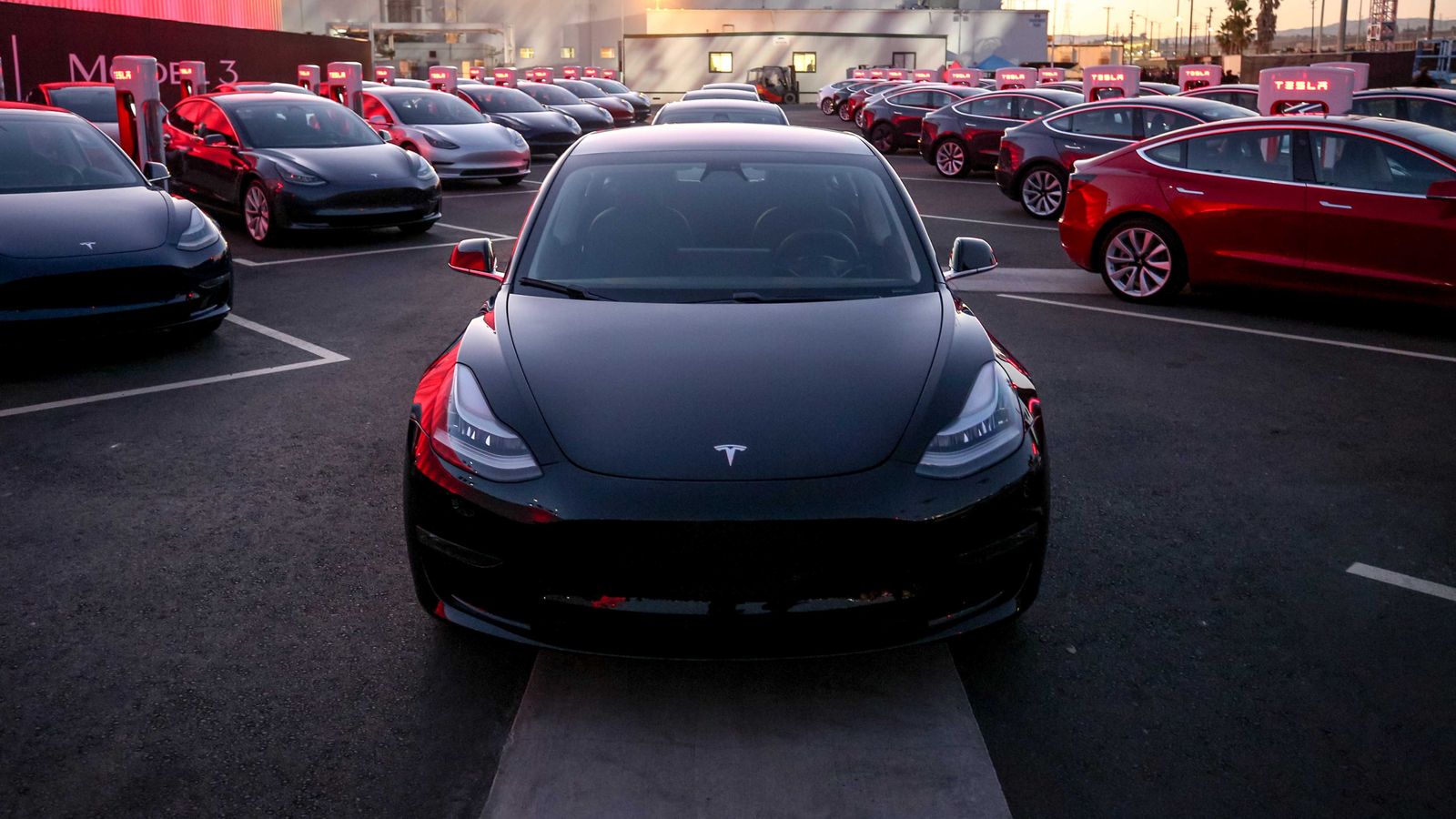 With the Tesla Model 3 officially out there, Tesla Motors' followers are already interested in a performance version for the affordable electric sedan.
Sure, at this point Elon Musk has other things on his mind concerning the Model 3, and it's still early in the Model 3's life to talk about a juiced-up variant, but the Tesla CEO took his time to confirm on Twitter that the Model 3 will indeed get a so-called performance version.
His reply tweet mentions that the sportier Model 3 would come "middle of next year." Musk also makes it clear that at this point, his company's focus lies solely on "getting out of Model 3 production hell" and additional versions only lead to more hell.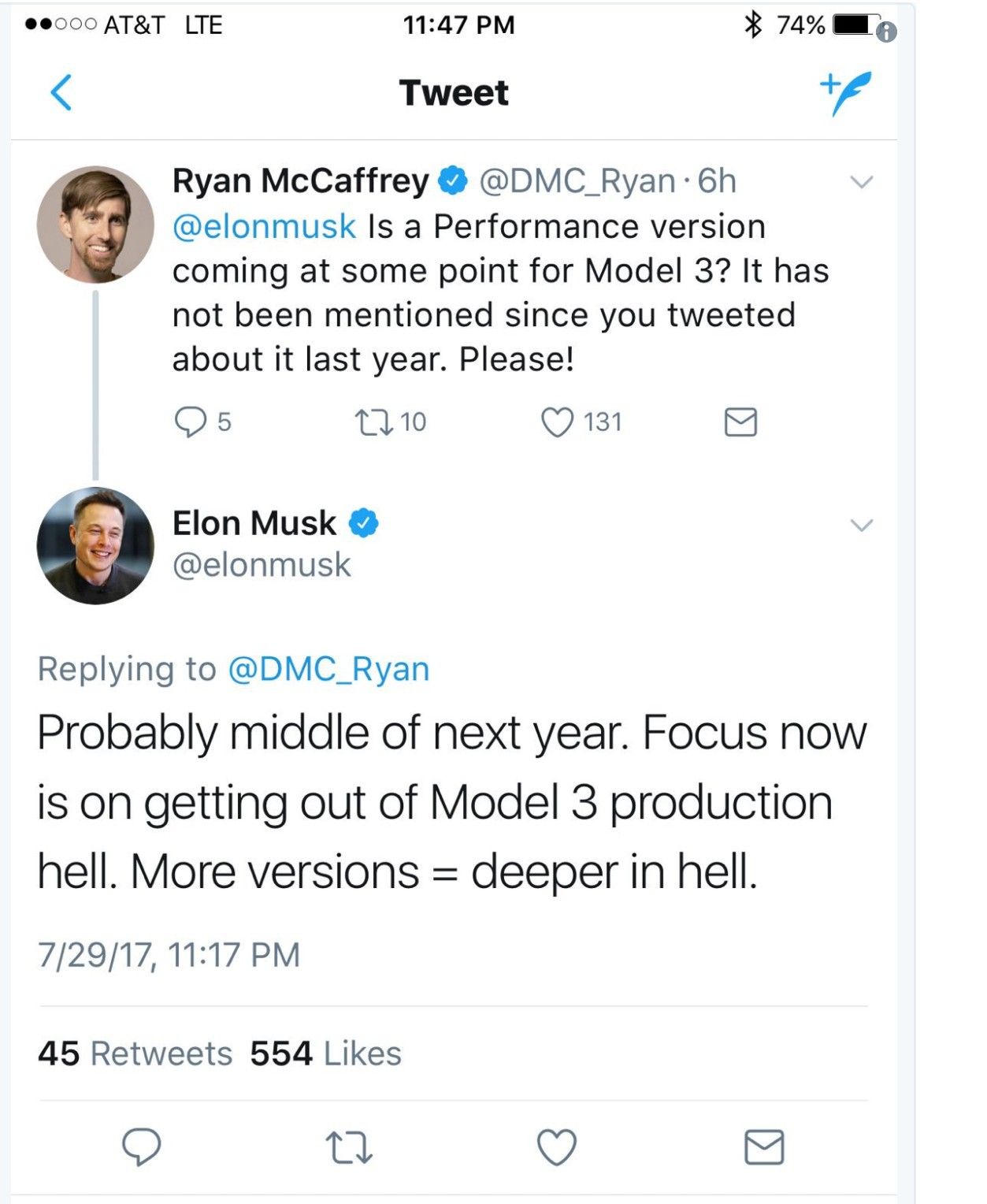 According to Inside EVs, a performance-oriented Model 3 could feature a dual-motor setup and a sprint time from 0 to 60 mph that revolves around the 3 seconds mark, yet a tad slower than the Model S, and a price tag north of $55,000.
Of course, at this point, this is more like an educated guess than a sure-shot bit of information.
Although the Model 3 handover party resonated on all social media channels, the full number of Model 3 reservations is still unknown, but estimates talk about something in the region of 500,000.
During the party, 30 new owners received their Model 3, which had its price tag validated at $35,000 and a minimum range of 220 miles (354 km).
For more details on the Tesla Model 3 check out our piece on the EV's handover ceremony.