Extreme Lotus Exige Cup 430 boasts supercar performance
It's the ultimate, wildest iteration of the Exige
Just when we thought Lotus has pretty much squeezed all the performance it could from the Exige, this comes out.
And by this, we mean the Exige Cup 430 described by the company as the "wildest incarnation" of the two-seater sports car. In short, the Cup 430 combines a high-performance engine derived from the Evora GT430 with a more aggressive body kit that produces improved aerodynamic performance.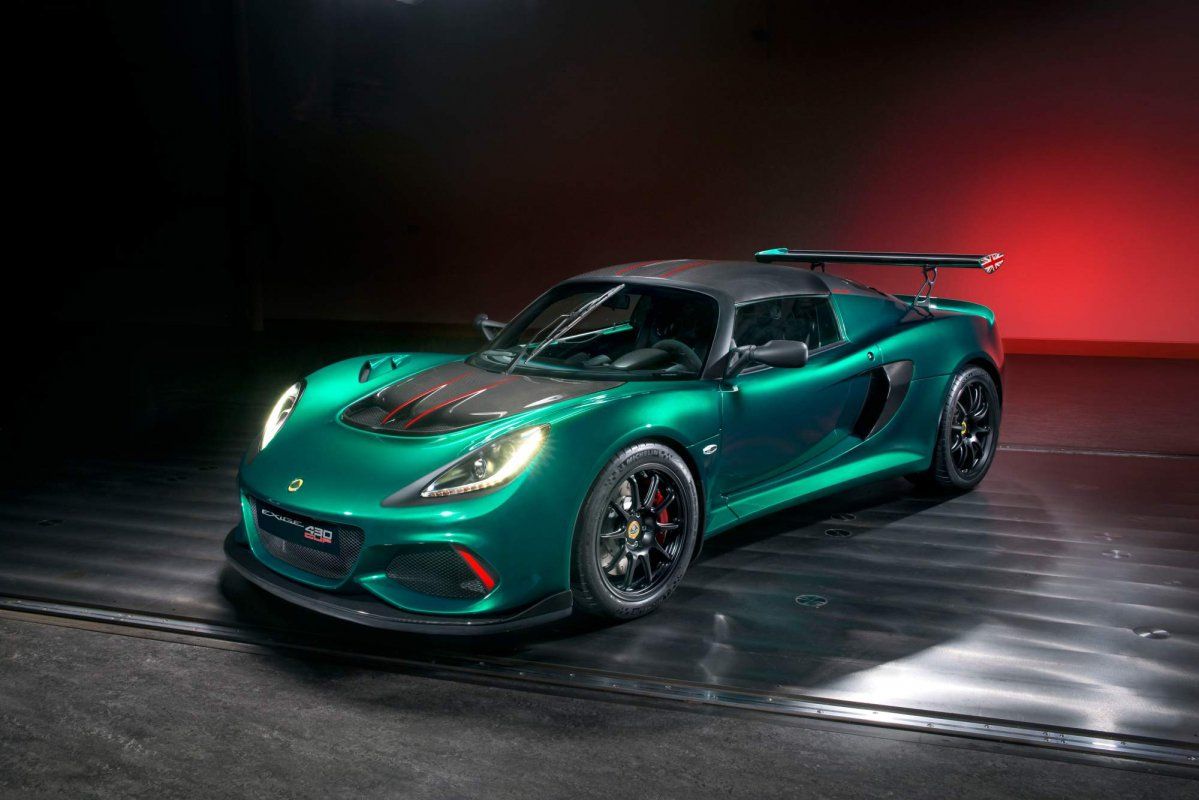 Compared to the Exige Cup 380 model it replaces, the Cup 430 adds 55 hp and 220 kg (485 lb) of downforce for a significant performance boost. It needs just 3.3 seconds to go from 0 to 100 km/h, and it doesn't run out of steam until 290 km/h (180 mph). Oh, and it's the fastest production car to lap the Hethel circuit — it only needs 1 minute 24.8 seconds, which means it's 1.2 seconds quicker than the Lotus 3-Eleven!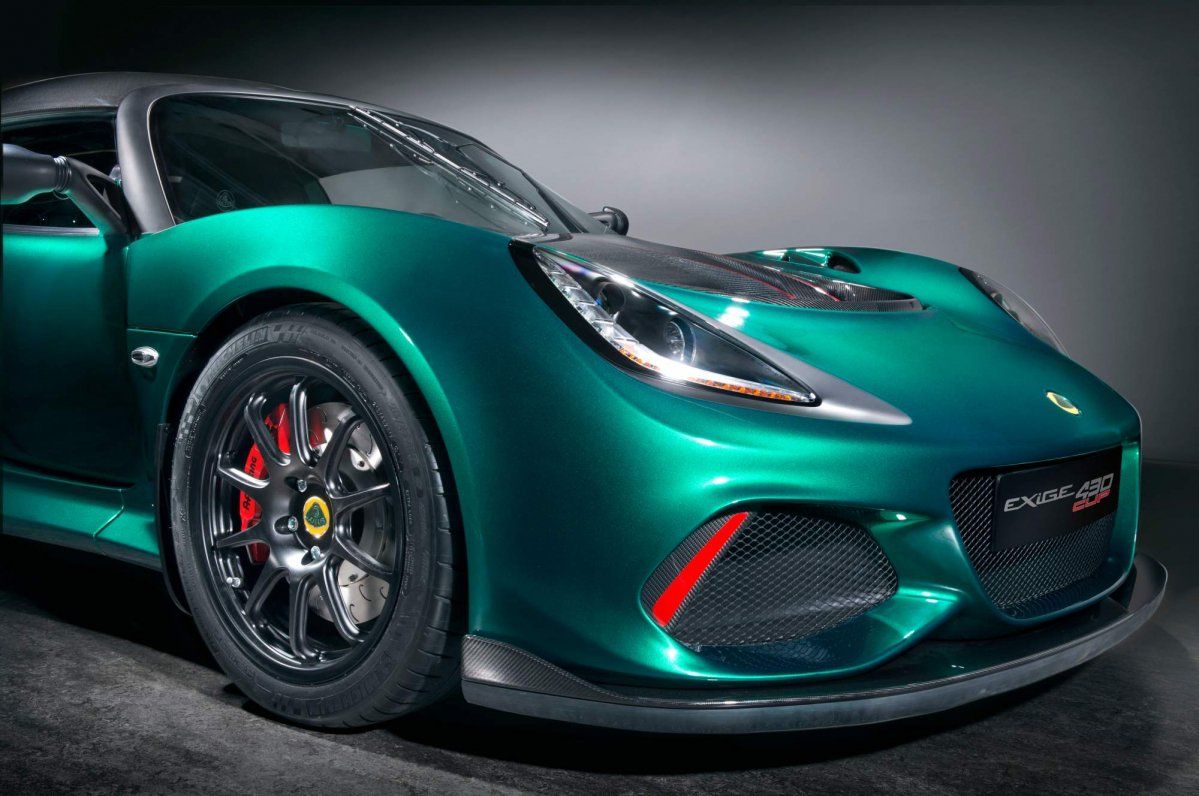 That's partly due to the 3.5-liter V6 engine that features an Edelbrock supercharger and water to air charge cooler. It makes 430 hp at 7,000 rpm and 440 Nm (325 lb-ft) of torque from 4,000 rpm. The unit is linked as standard to a close-ratio, six-speed manual transmission with the famous open-gate design.
As for the body kit, the Cup 430 gets an array of aero elements including an ultra-lightweight front clam with unique carbon fiber ducts, new front splitter and air curtain mechanism, lightweight rear clam panel, and a large motorsport wing. There are many hand-made composite parts on the bodywork, namely the front splitter, front access panel, roof, diffuser surround, large aperture air-intake side pods, one-piece tailgate, and the rear wing.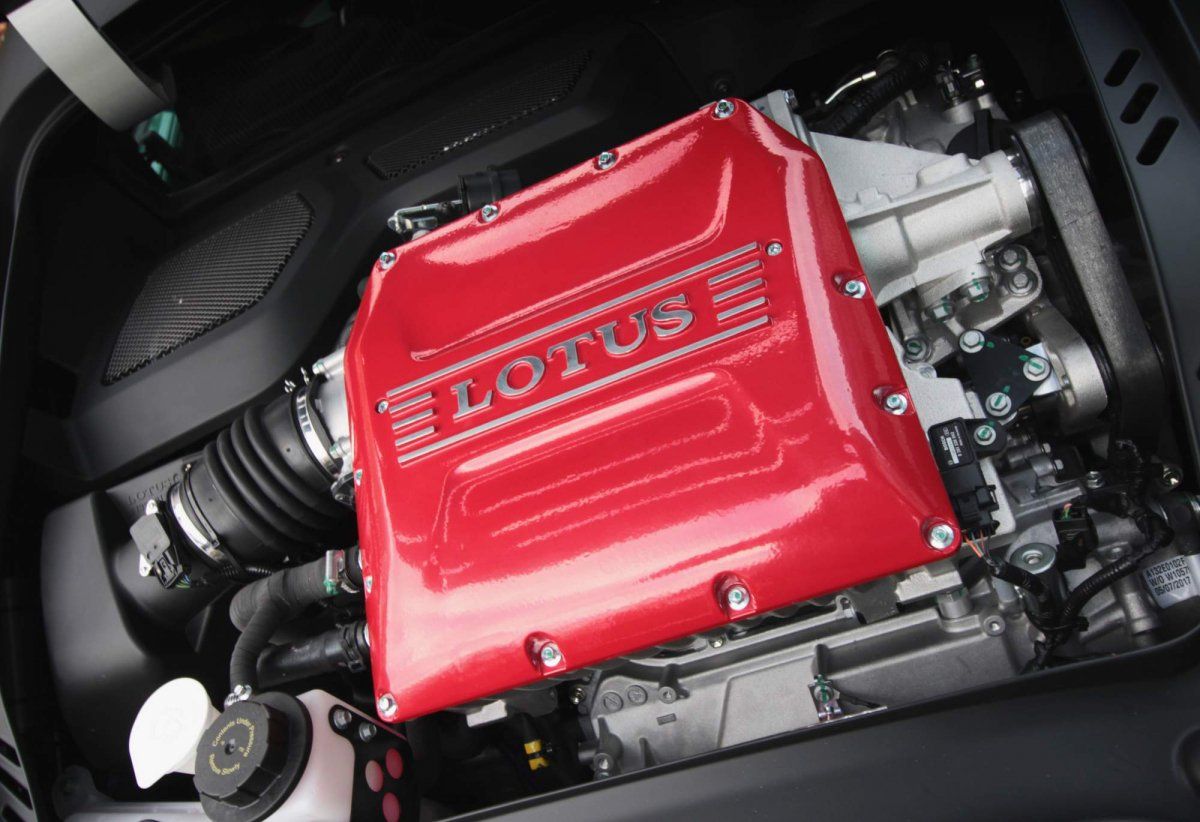 Since we're talking about Lotus, weight reduction plays a major part on the Cup 430, with the car tipping the scales at just 1,056 kg (2,328 lb) in its lightest configuration. As a result, the hardcore Exige has a power-to-weight ratio of 407 hp/tonne.
Handling-wise, the Exige Cup 430 has things covered thanks to tricks such as a revised steering arm geometry, new Nitron three-way adjustable dampers, and Eibach adjustable front and rear anti-roll bars. Contact with the tarmac is ensured by the Michelin Pilot Sport Cup 2 tires (215/45 ZR17 front and 285/30 ZR18 rear) that wrap the ultra-lightweight forged alloy wheels.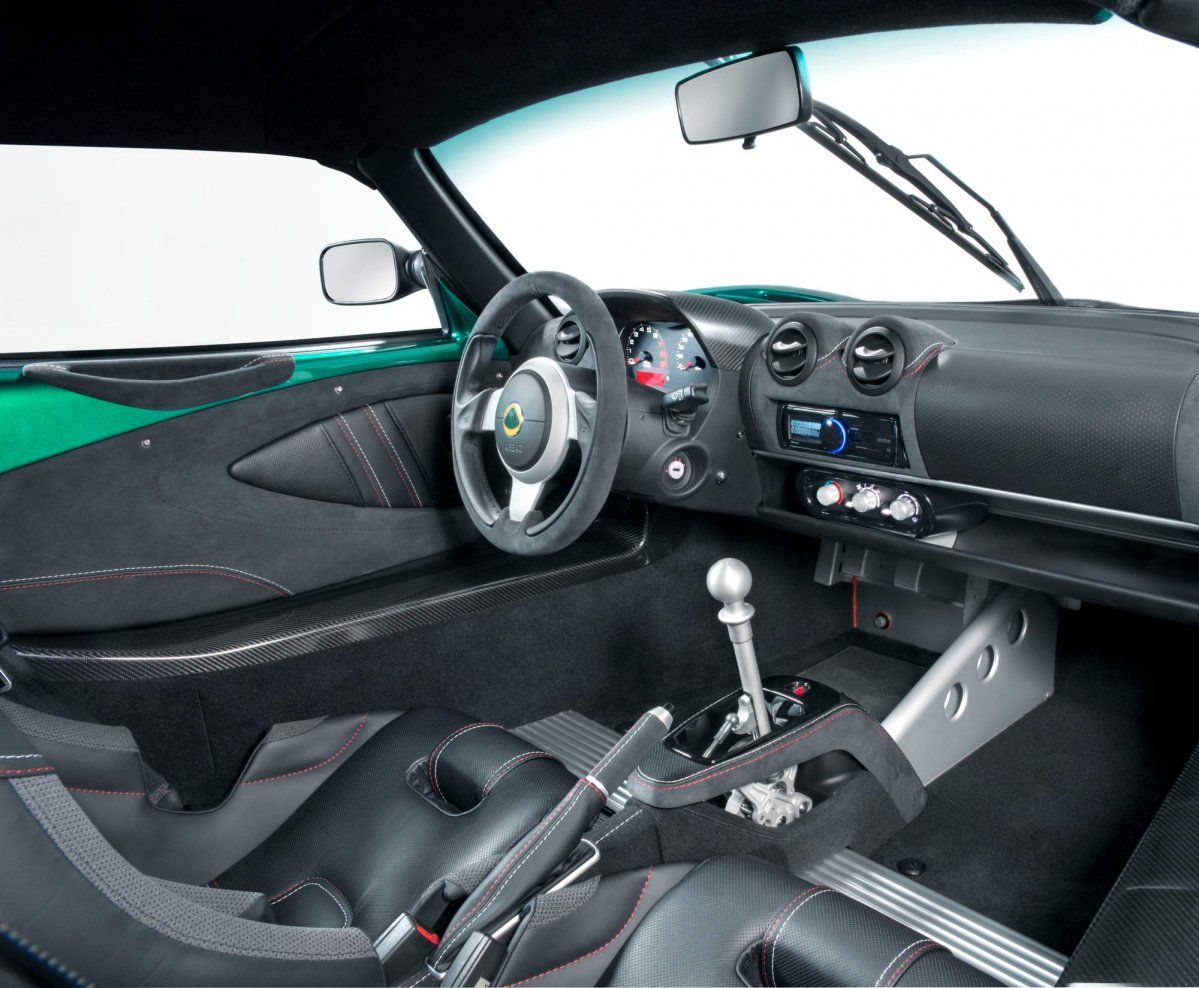 Stopping power comes courtesy of four-piston AP Racing brake calipers and new performance two-piece, J-hook brake discs.
Inside the cabin, the Exige Cup 430 features bespoke carbon race seats, lightweight carbon fiber trim, and Alcantara-trimmed dashboard, among other things. Lotus is already taking orders, with prices starting at £99,800 in the UK and €127,500 in Germany.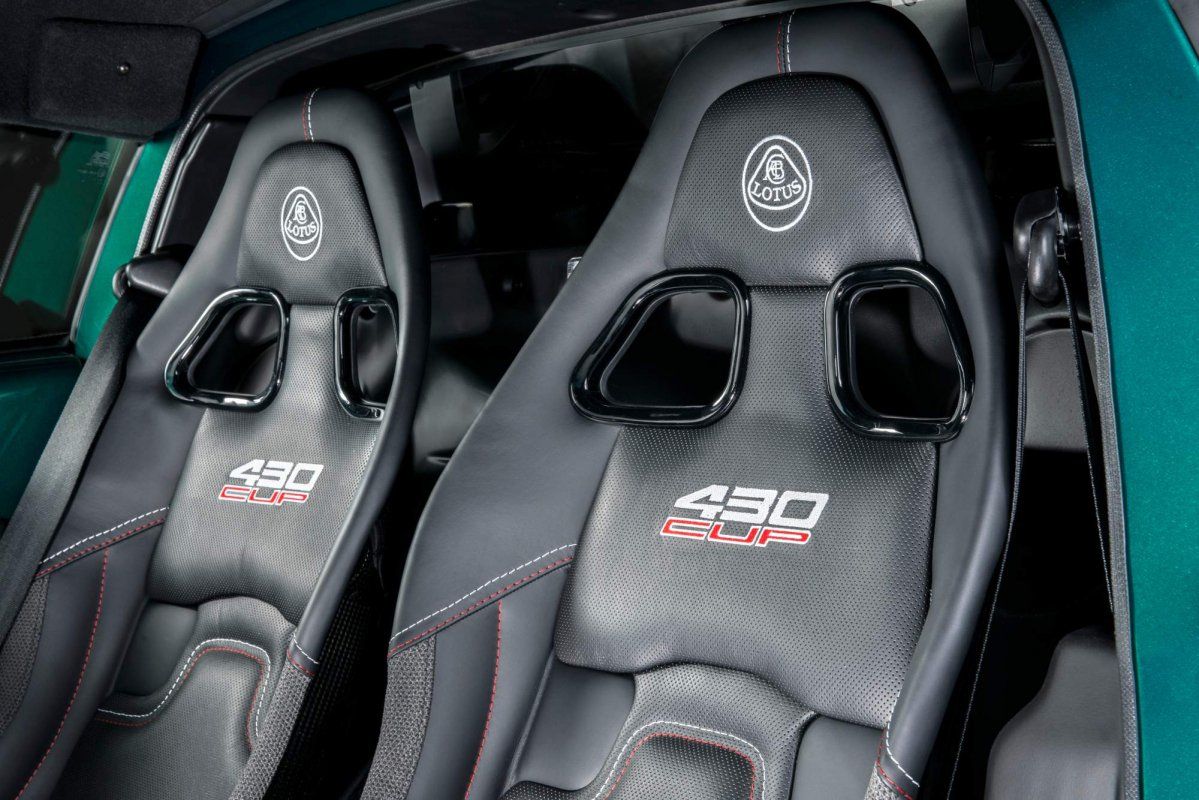 Want something more affordable and even lighter? You don't have to look elsewhere because we're talking about the Lotus Elise Cup 260.