Facelifted 2017 Mercedes-Benz S-Class to Debut New 3.0L Straight-Six Engines, 4.0L V8 Biturbo
Four all-new engines will arrive next year, including a 2.0L turbo gasoline unit
2017 will be a decisive year for Mercedes-Benz as the automaker will start rolling out its long-awaited inline-six cylinder engines.
The new straight-six engines (with both gasoline and diesel variants) will debut in the facelifted 2017 S-Class, which will also receive an all-new 4.0-liter twin-turbo V8 gasoline unit in the S 500. Finally, Mercedes-Benz will launch a new four-cylinder turbocharged gasoline engine next year — although that one may not find its way in the S-Class.
408 PS 3.0L inline-six turbocharged gasoline engine (M256)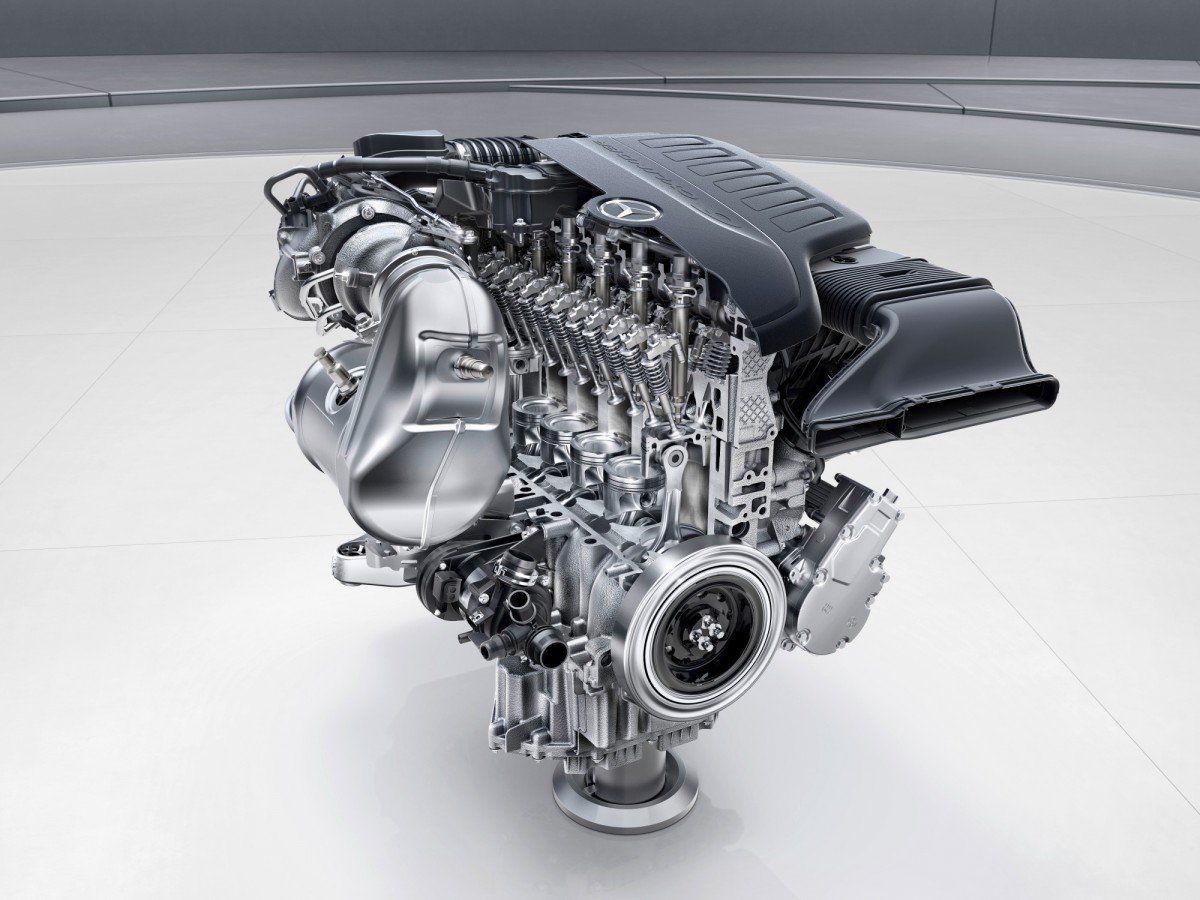 But first things first — the widely-anticipated inline sixes are part of Mercedes' modular family of engines that debuted with the all-new OM654 2.0-liter turbodiesel in the E-Class. The gasoline inline-six unit is codenamed M256 and comes with a 48 V electrical system, turbocharging with an electric auxiliary compressor (eZV), and an Integrated Starter-Alternator (ISG).
The new engine promises the same performance as an eight-cylinder (with no turbo lag, apparently) while delivering better fuel efficiency. The new inline-six cylinder gasoline engine puts out 408 PS (402 hp) and more than 500 Nm (369 Nm) of torque. On top of that, CO2 emissions have been reduced by around 15 percent compared to the current V6.
313 PS 3.0L inline-six turbodiesel unit (OM656)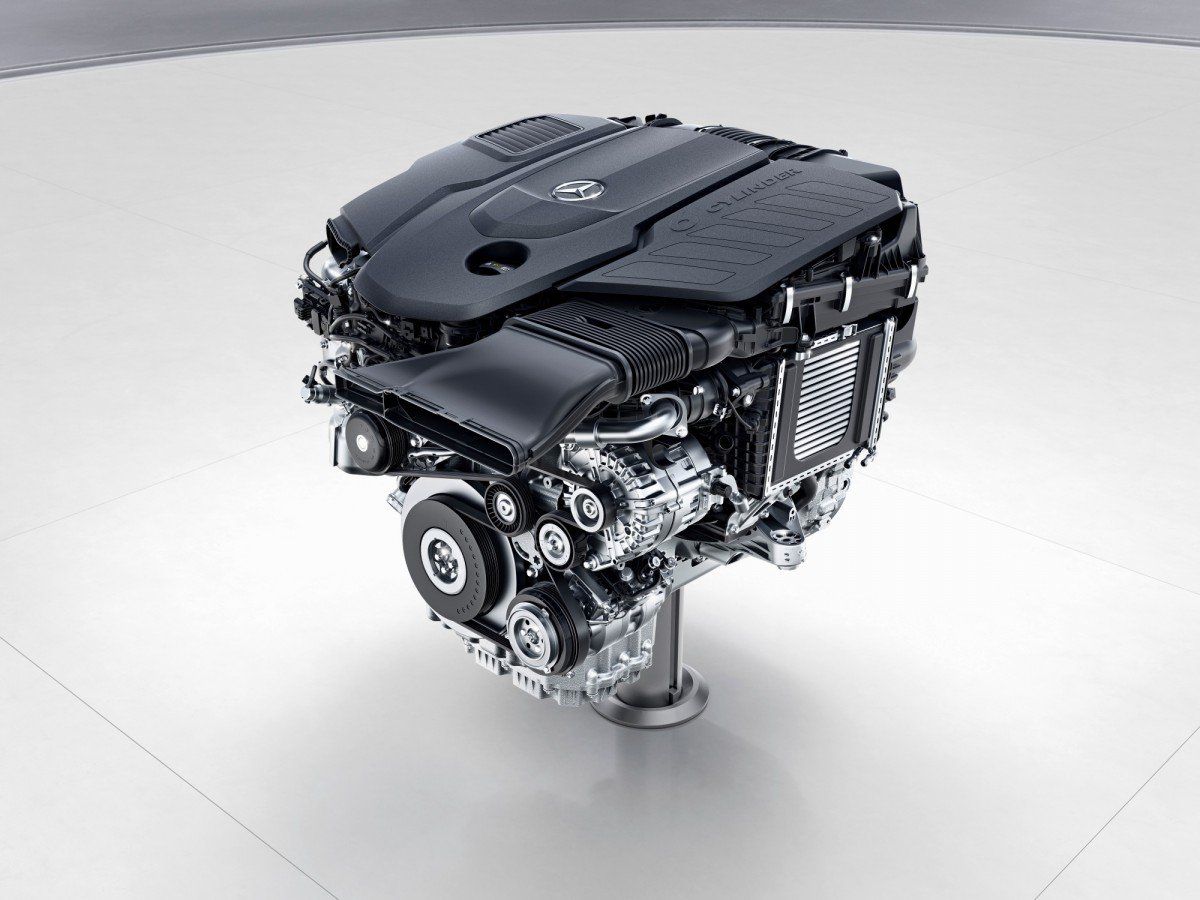 Codenamed OM656, the diesel-powered inline-six cylinder engine features a stepped-bowl combustion process, two-stage exhaust turbocharging and CAMTRONIC variable valve timing (a first). The engine has an aluminum block and steel pistons, as well as further-improved Nanoslide coating of the cylinder walls.
The new inline-six cylinder diesel delivers 313 PS (309 hp) compared with the 258 PS (255 hp) 3.0-liter V6 it replaces while being 7 percent more fuel efficient. Like the OM654 2.0-liter turbodiesel, it's designed to comply with future emissions legislation (RDE – Real Driving Emissions).
476 PS 4.0L V8 biturbo gasoline engine (M176)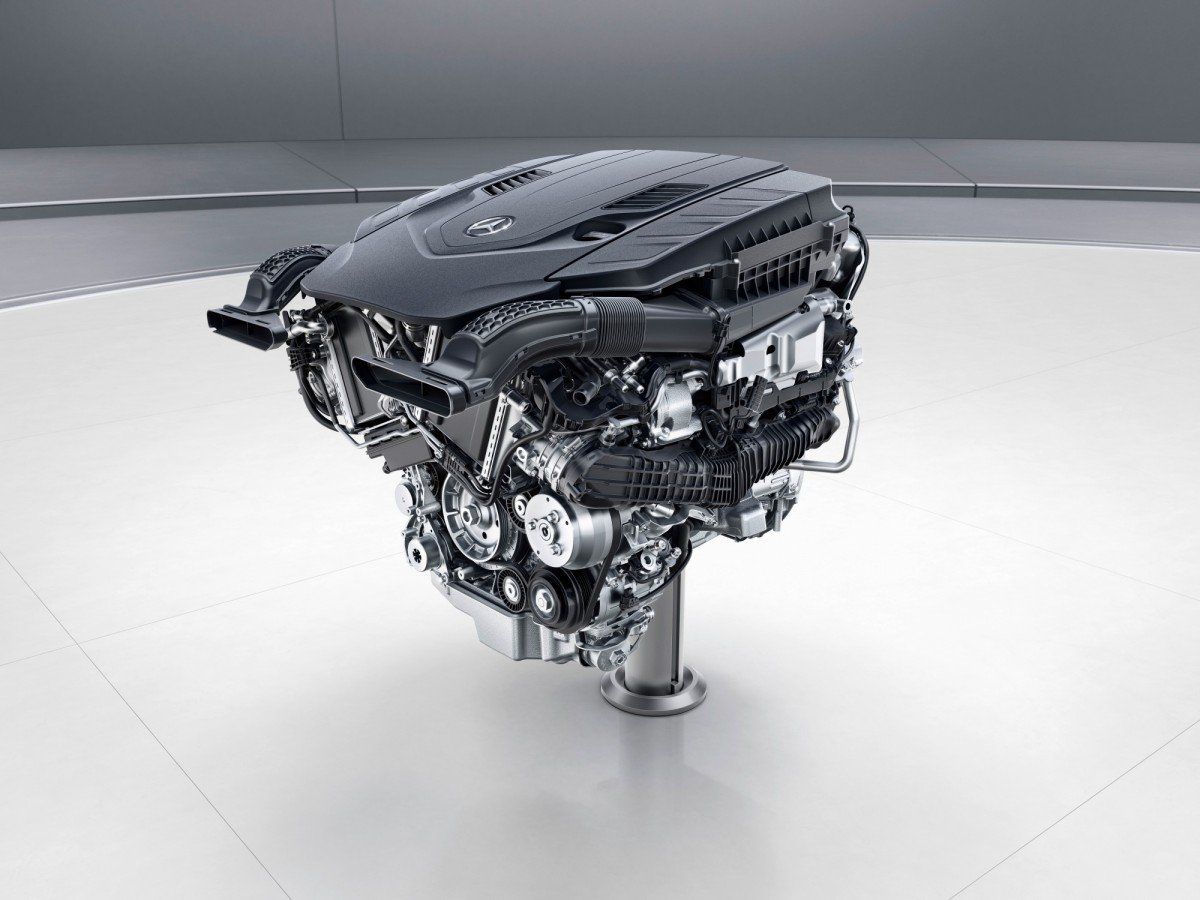 The facelifted Mercedes-Benz S-Class will also gain an all-new twin-turbo V8 gasoline engine codenamed M176. It produces 476 PS (470 hp) and a maximum torque of around 700 Nm (516 lb-ft) at 2,000 rpm from a 4.0-liter displacement. The automaker says it's one of the most economical V8 engines in the world, with features like cylinder shutoff helping reduce fuel consumption by over 10 percent compared to the current 4.7-liter unit.
272 PS 2.0-liter four-cylinder turbocharged gasoline unit (M264)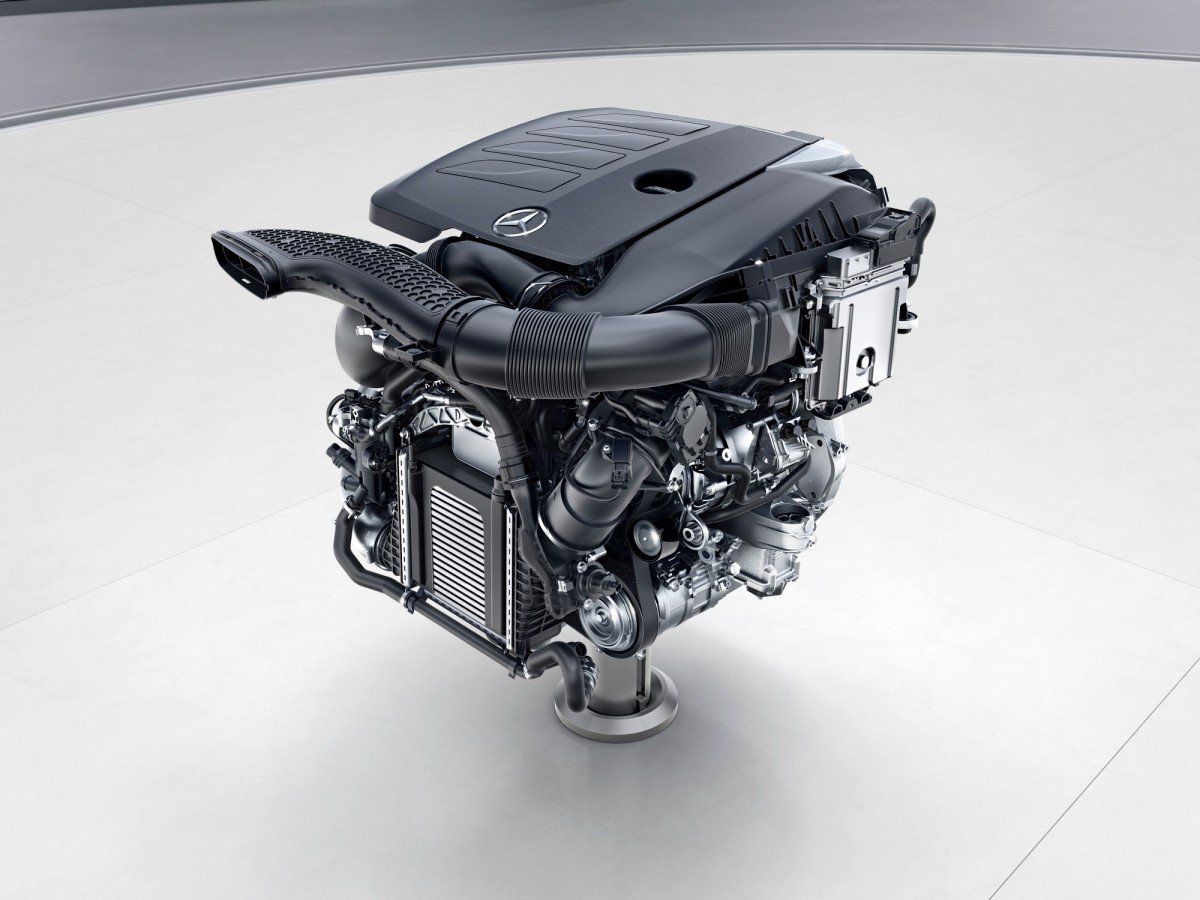 Finally, 2017 will see the launch of an all-new four-cylinder turbocharged 2.0-liter gasoline engine with a specific output of around 100 kW (136 PS/134 hp) — that's 272 PS (268 hp) in total. It's as powerful as higher-displacement six-cylinder engines but as economical as a four-pot.
Special features include a twin-scroll turbocharger, belt-driven 48 V starter-alternator (BSA) and electric 48 V water pump. Mercedes-Benz did not reveal which models will receive this engine but expect to see it across the entire lineup, except maybe the S-Class.