Purists will be delighted with the news regarding this one
Here are new spy pictures with the undisguised 2017 991 Porsche 911 GT3, caught lapping the Nurburgring recently.
Compared to its actual version, the facelifted 911 GT3 brings larger air intakes up front (along with a redesigned front spoiler), LED indicators, and a new rear diffuser. You didn't expect much to happen in the design department, did you?
As for the engine powering it, the GT3 will keep its 3.8-liter aspirated flat-six, despite the recent turbocharger-led propaganda. The actual engine packs 468 hp and 324 lb-ft, good for 0-to-62 mph in just 3.5 seconds and 196 mph top speed.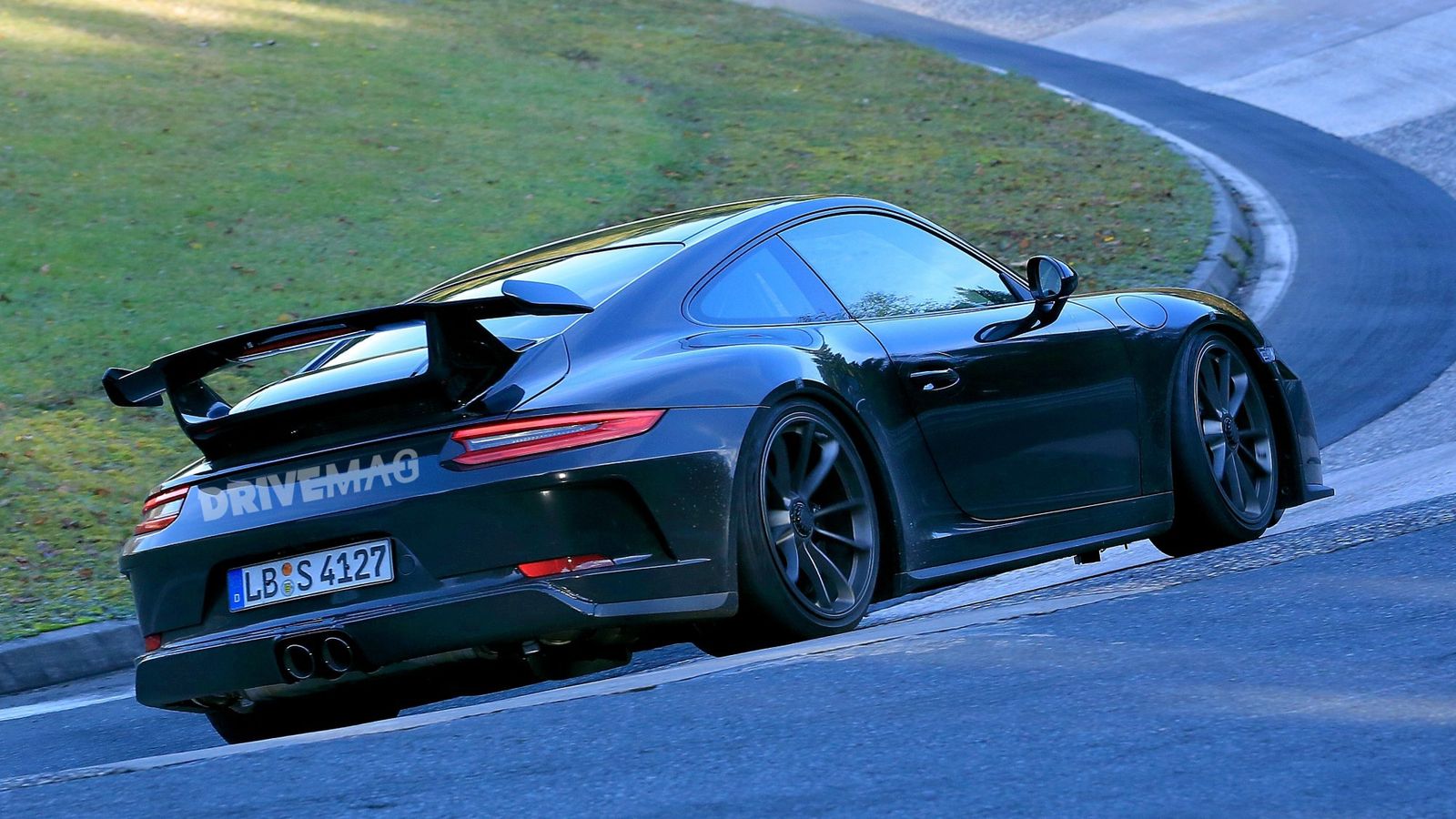 But there's a novelty regarding the GT3, one that will bring happiness to all petrolheads: optionally, you can mate the 3.8-liter aspirated engine to a six-speed manual gearbox. Actually, it's the same featured on the purest modern Nine-eleven, the 911 R.
Now, would you take your 911 GT3 in manual guise, or with the amazing PDK automatic?
Image credits: AUTOMEDIA