Facelifted 2018 Ford Mustang GT is the fastest ever, does 0-60 in under 4 seconds
Increased power, torque, and the Drag Strip mode make that possible
Ford has finally released detailed specs of its facelifted 2018 Mustang, and it looks like they were worth the wait.
The 2018 Mustang GT stands to gain the most from the update, as the 5.0-liter V8 gets pushed to 460 hp and 420 lb-ft (569 Nm) of torque, accounting for an increase of 25 hp and 20 lb-ft (27 Nm) over the current Mustang GT.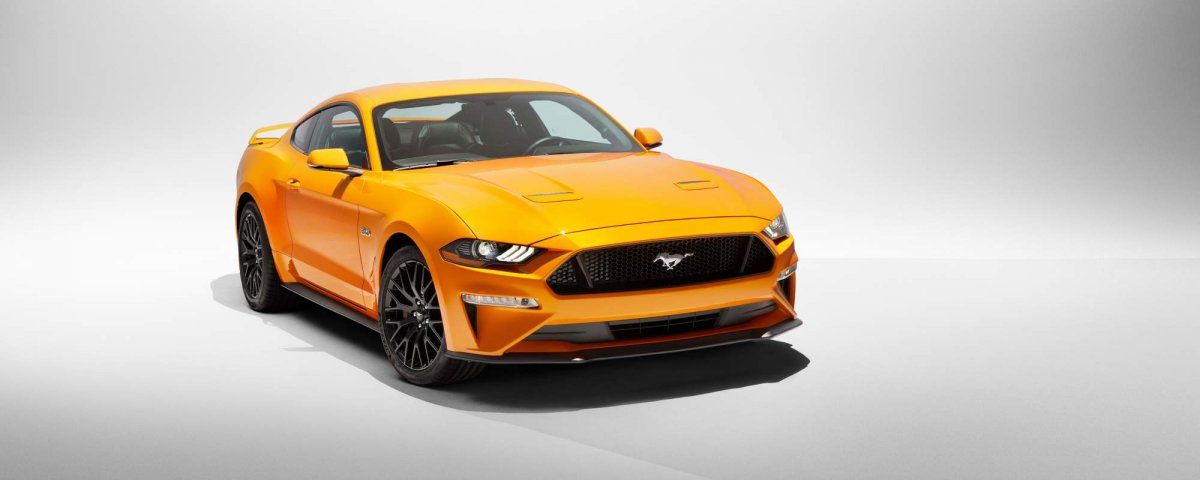 Ford achieved that by adding dual-fuel, high-pressure direct injection and low-pressure port fuel injection technology. As a result, the V8 is said to deliver "robust low-end torque, high-rpm power, and improved fuel efficiency."
The optional SelectShift 10-speed automatic transmission is claimed to help deliver improved responsiveness and performance. Compared to the outgoing six-speed transmission, the new 10-speed auto fitted with steering wheel-mounted shift paddles is said to offer quicker shift times and better low-speed tip-in response.

The transmission is tuned for all five drive modes (normal, sport, track, Drag Strip, and snow/wet), and delivers the quickest 0 to 60 time in Drag Strip mode. Ford quotes a time of under 4 seconds, making the 2018 Mustang GT faster than a standard Porsche 911 Carrera and the quickest Mustang GT ever.
"Typically, when you shift gears, you give up time. In Drag Strip mode, the engine torque doesn't drop when you're shifting. You get peak engine torque and horsepower straight through thanks to our new Ford-built 10-speed transmission."
Carl Widmann, Mustang chief engineer
The EcoBoost-powered 2018 Mustang isn't slow either. The uprated 2.3-liter turbocharged four-cylinder unit delivers 310 hp and 350 lb-ft (474 Nm) of torque, accounting for a 30 lb-ft (41 Nm) gain over the current model. The result is a 0-60 mph time of under 5 seconds in Drag Strip mode with Performance Package and the 10-speed automatic.

Orders for the 2018 Ford Mustang open on July 25 in the U.S., with deliveries expected to start this fall.