Facelifted 2019 Dodge Charger SRT Hellcat snapped for the first time
It's pretty obvious where most changes will occur
UPDATE: Dodge has just released a teaser photo that reveals a Challenger-style intake in the Charger SRT Hellcat's grille for more airflow.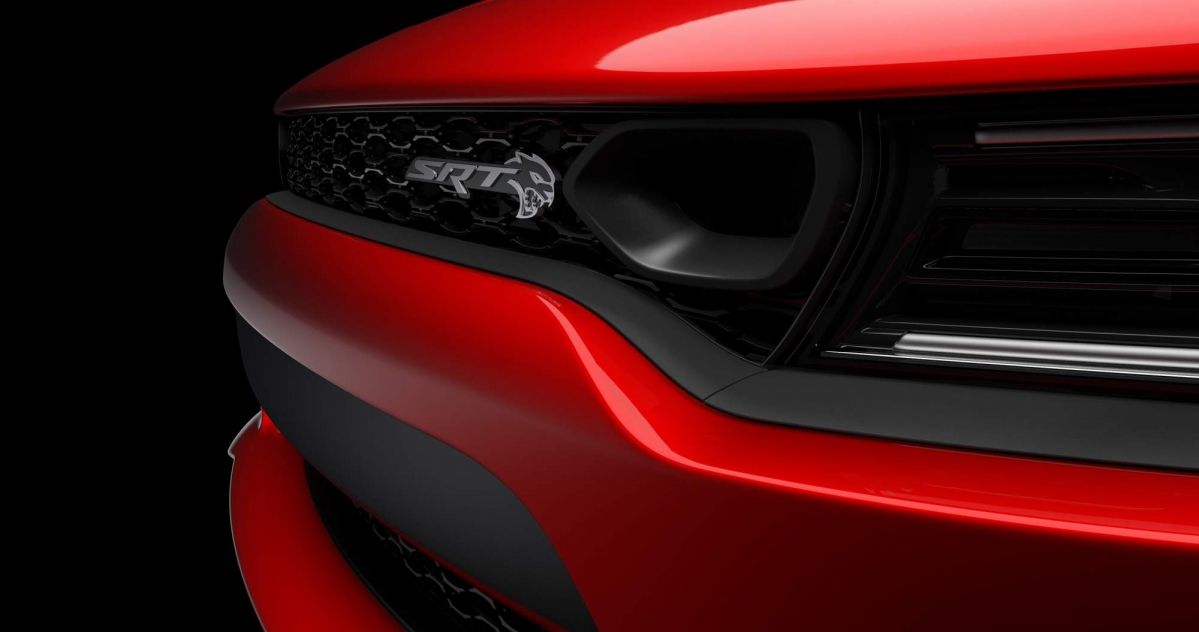 On sale since 2014, the Dodge Charger SRT Hellcat needs no presentation: it's a four-door muscle car powered by a 707-hp 6.2-liter supercharged V8 shared with the Challenger SRT Hellcat.
But it's time for a makeover for the 2019 model year, one that will only include the front end as far as the styling is concerned. As you can see in our spy shots, the front end of the 2019 Charger Hellcat prototype is completely covered, but the rest of the bodywork isn't.
For 2019, the muscle sedan will gain a modified grille, front fascia, and hood, but don't expect massive changes over the current model. It's the first time the 2019 Dodge Charger Hellcat gets caught on camera, and that happened right outside of SRT's headquarters.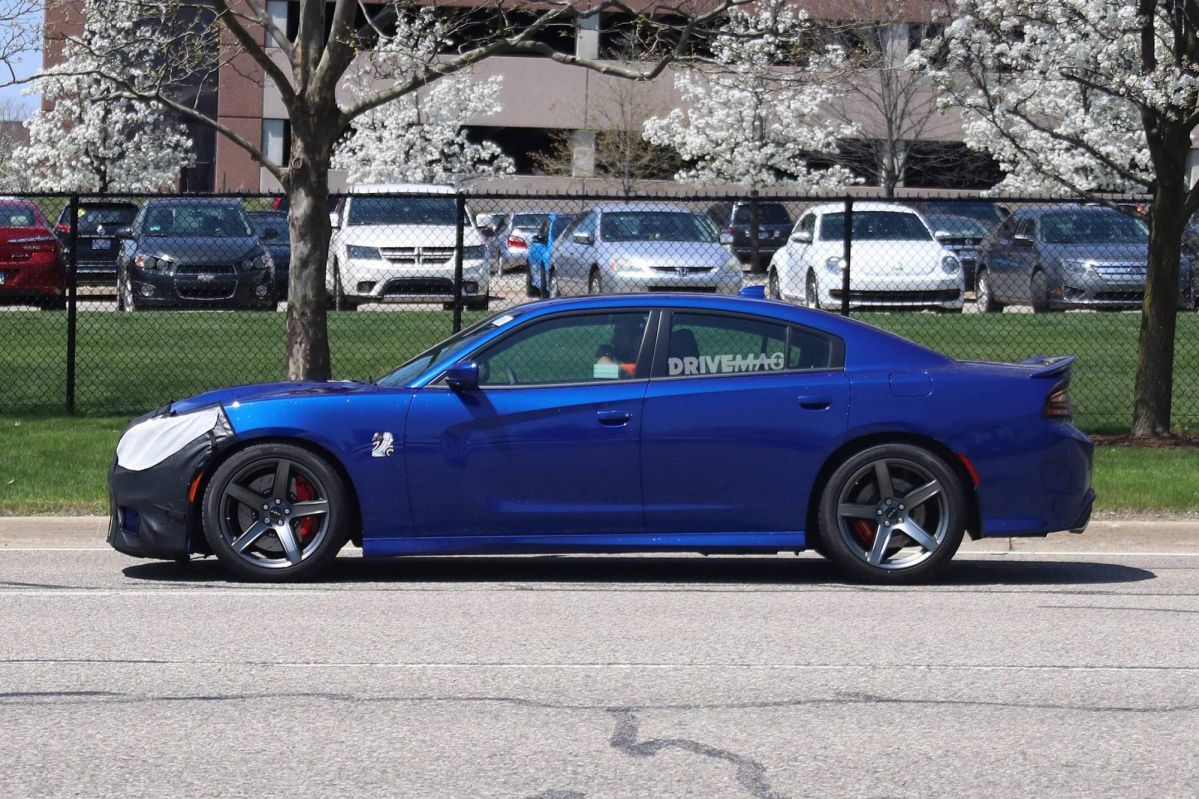 Besides the front end update, the mild facelift might also include some slight performance upgrades too, but maximum output isn't set to increase. Furthermore, the Charger Hellcat is likely to get newer driver assistance technologies as well as systems that will help it put the V8's enormous power on the ground more efficiently.
The 2019 Dodge Charger SRT Hellcat is expected to arrive late this year, along with the rest of the facelifted Charger lineup. The changes should be enough to keep the four-door sedan relevant before an all-new model arrives in 2021 underpinned by the Alfa Romeo Giulia platform.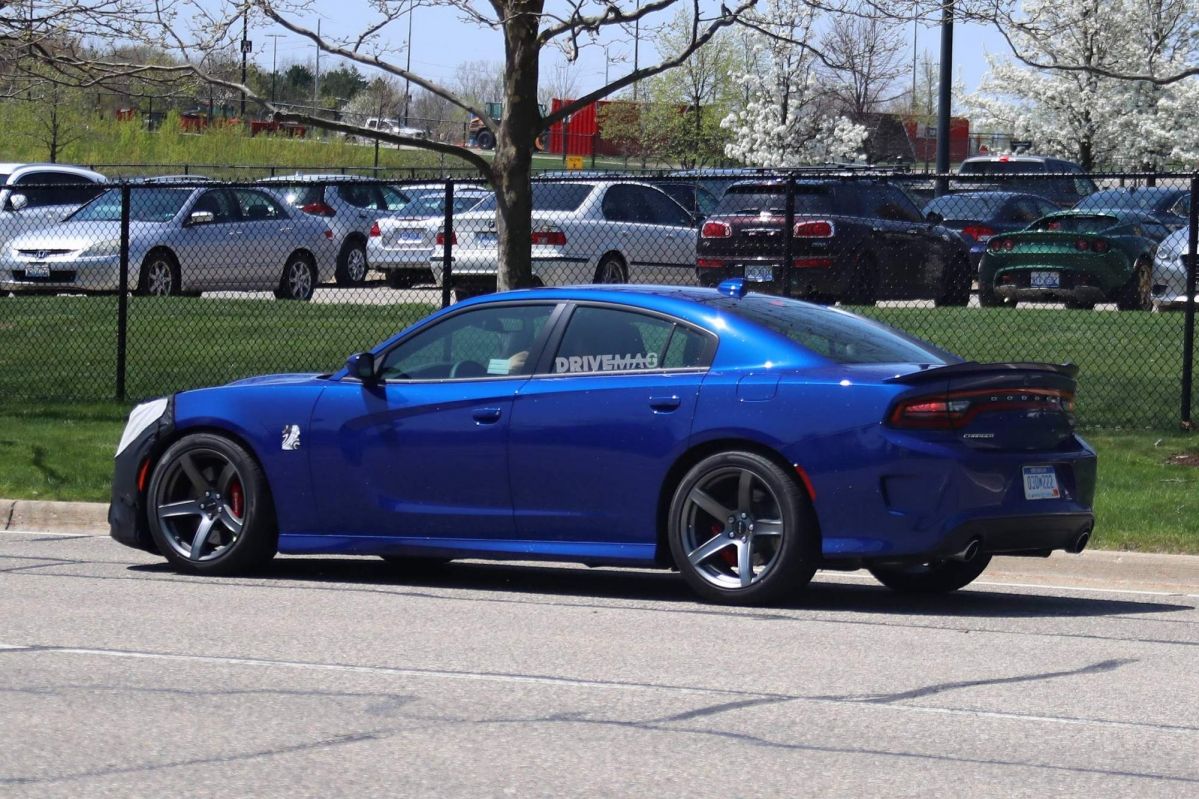 READ MORE: For those who need more practicality but don't want to give up on the Hellcat engine, the Jeep Grand Cherokee Trackhawk is the answer