The plug-in hybrid SUV gets more power, subtle styling tweaks, and improved equipment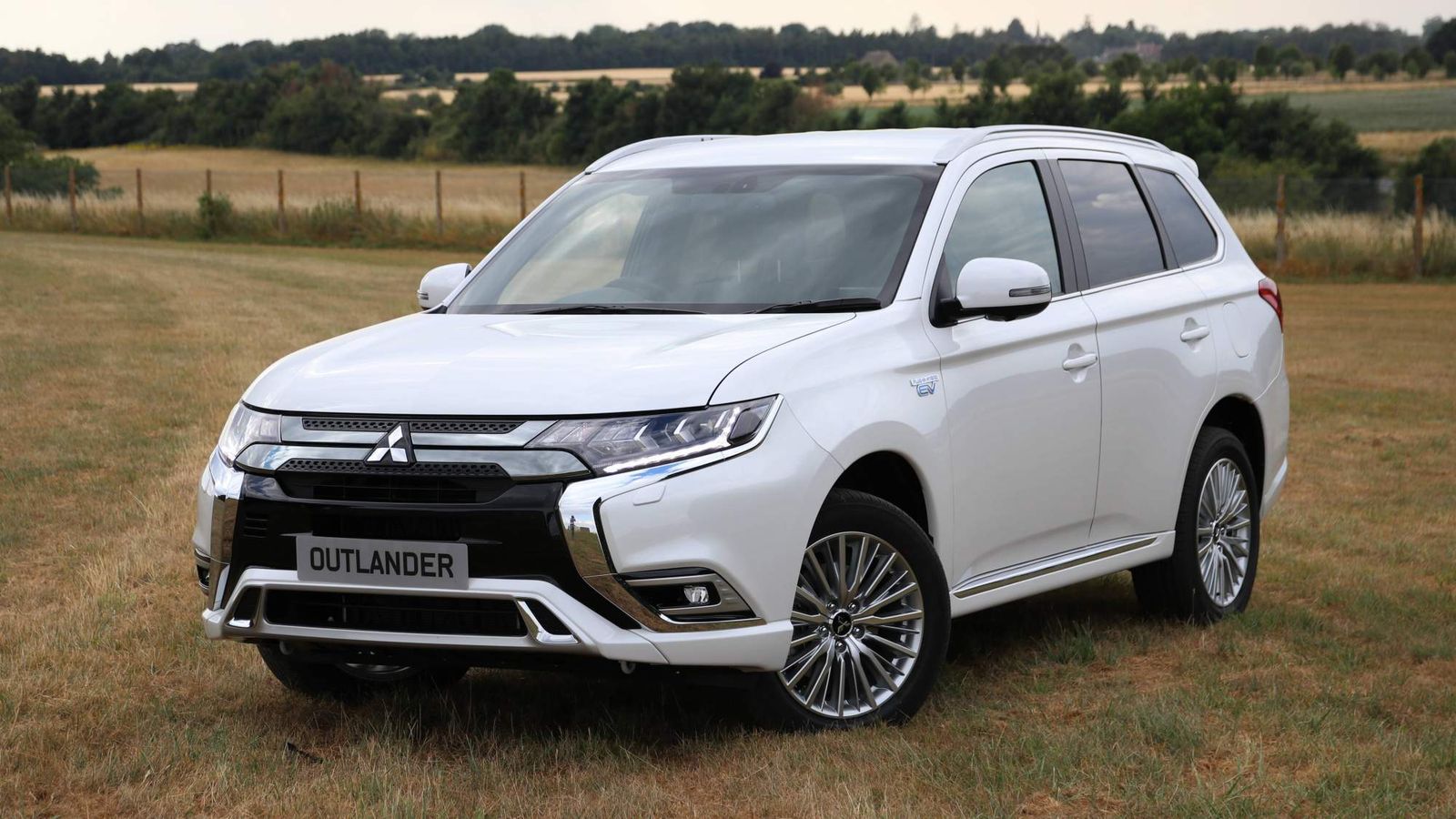 The UK's best-selling plug-in hybrid model, the Mitsubishi Outlander PHEV, is back for the 2019 model year with a series of updates and a £34,255 starting price (OTR) in the base Juro trim level.
Boasting WLTP emissions of 46 g/km and an EV range of 28 miles (45 km), the refreshed SUV qualifies for the government plug-in car grant while also attractive the lowest possible BIK rate of 13 percent.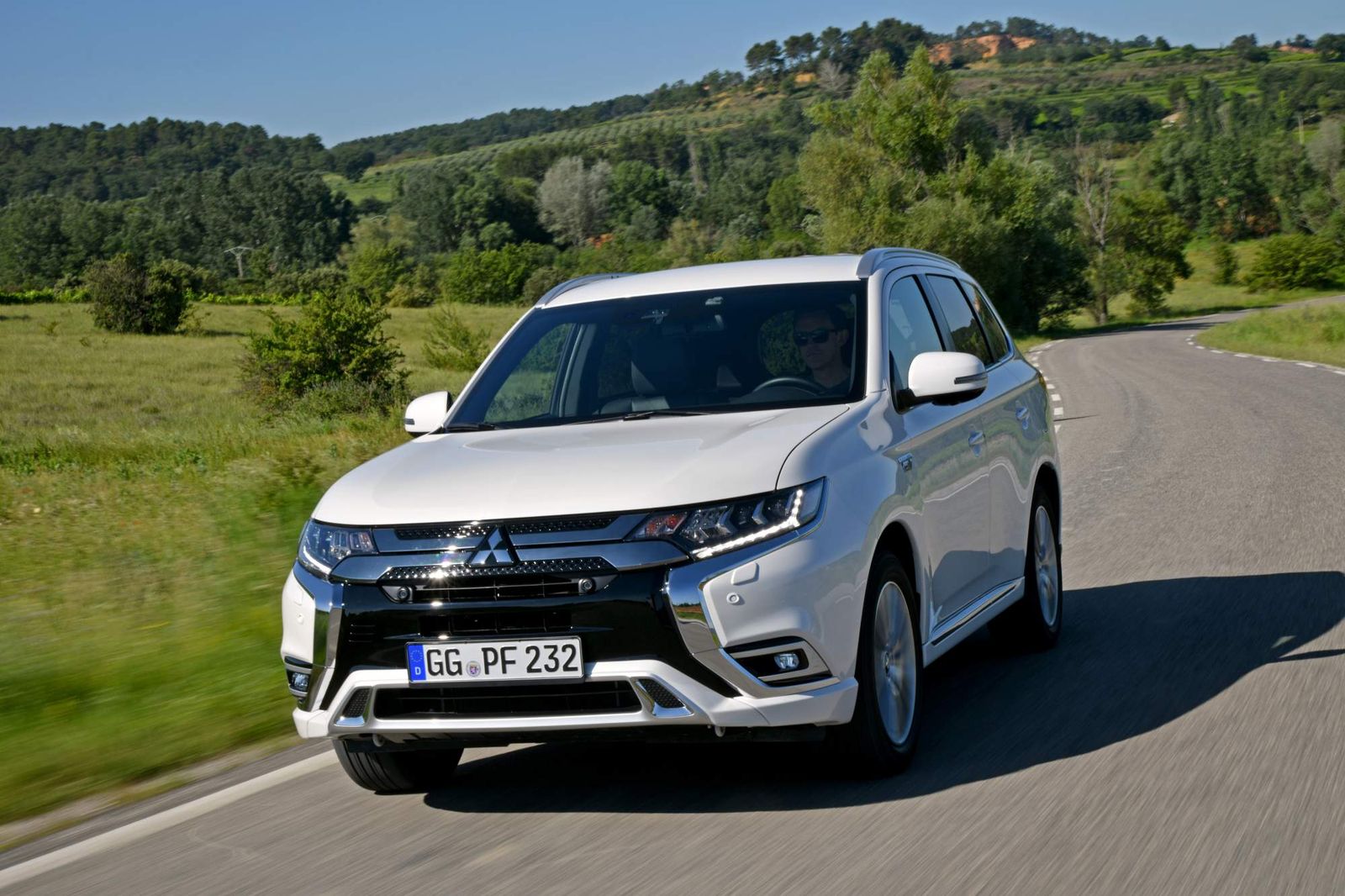 The main updates for 2019 include a new 2.4-liter Atkinson-cycle gasoline engine that replaces the previously available Otto-cycle 2.0-liter unit, delivering more power and torque: 135 metric horsepower (121 hp before) and 211 Nm (190 Nm before).
[NativeAd]
Furthermore, the rear electric motor has an increased output of 95 hp, and the drive battery also benefits from a 10-percent increase in output for a total capacity of 13.8 kWh. All these changes result in a remarkable WLPT combined fuel economy of 139 mpg UK (2 l/100 km).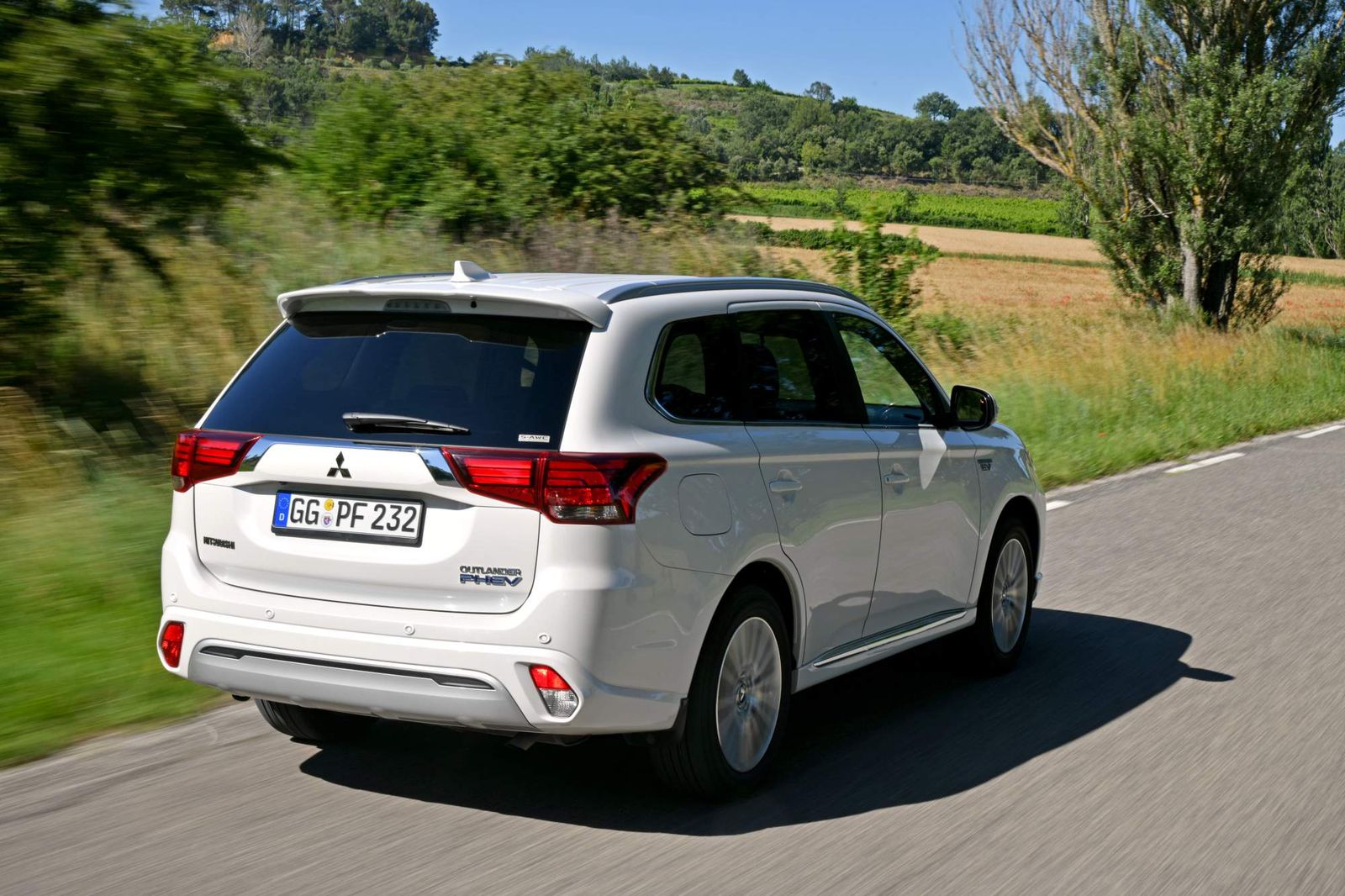 Along with the drivetrain enhancements, Mitsubishi has revised the shock absorbers to improve low-speed ride and added a new "Sport Mode" that sharpens throttle responsiveness and provides more grip via the Super All-Wheel Control system. The steering ratio and the power steering ECU have been revised to offer more responsiveness and feel, while the larger front discs are aimed at boosting stopping power. Finally, there's a new Snow mode that's said to improve low-grip launching and cornering on slippery surfaces.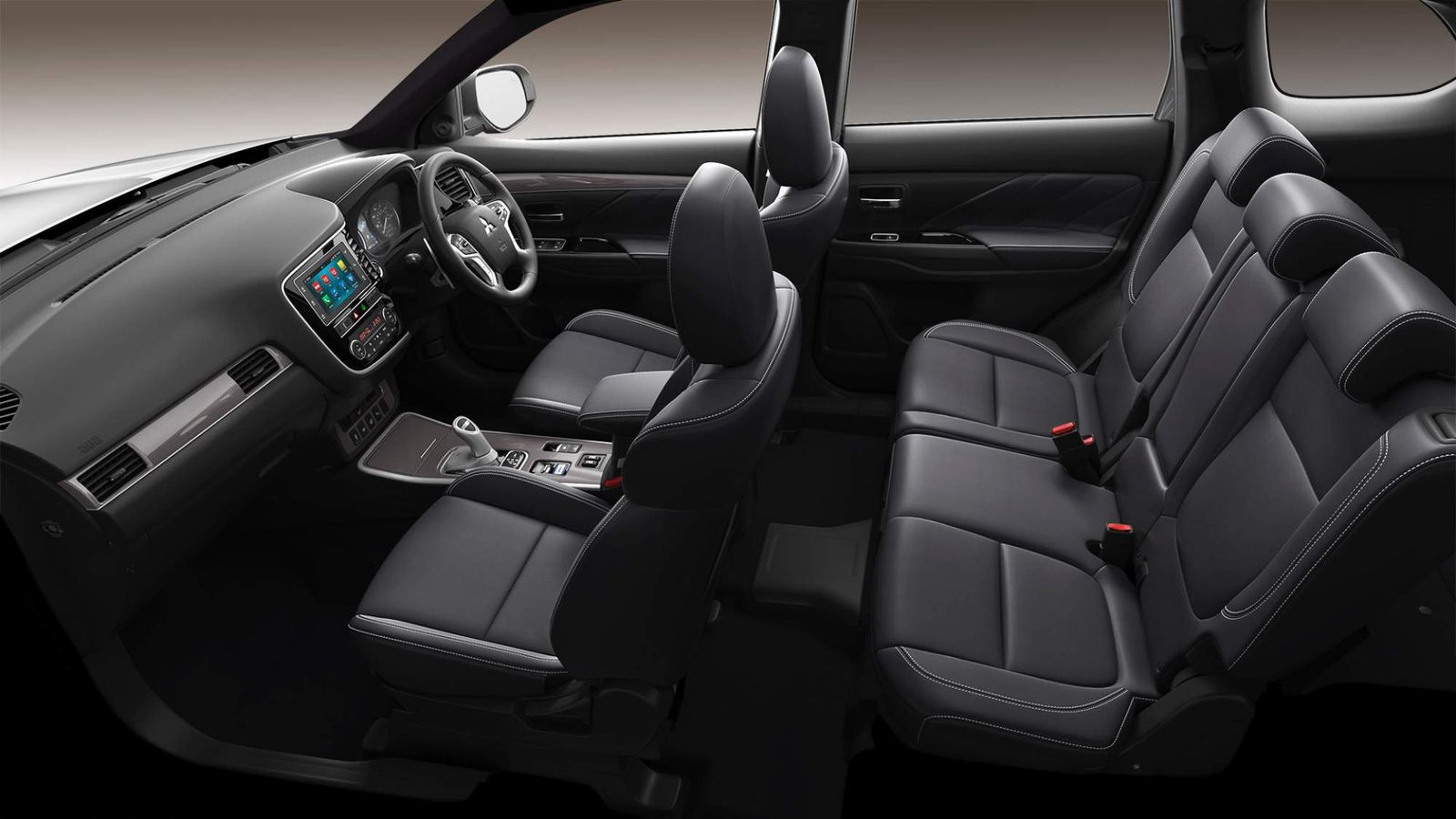 The 2019 Mitsubishi Outlander PHEV UK lineup consists of three trim levels at launch: Juro, 4h and 4hs. Standard equipment for Juro models includes the Smartphone Link Display Audio infotainment system with Apple CarPlay and Android Auto compatibility, dual-zone climate control, electronic pre-heater, heated front seats, heated windscreen, electronic parking brake with brake auto hold, keyless operation system with Start/Stop button, front fog lamps, LED daytime running lamps and a remote smartphone app compatibility.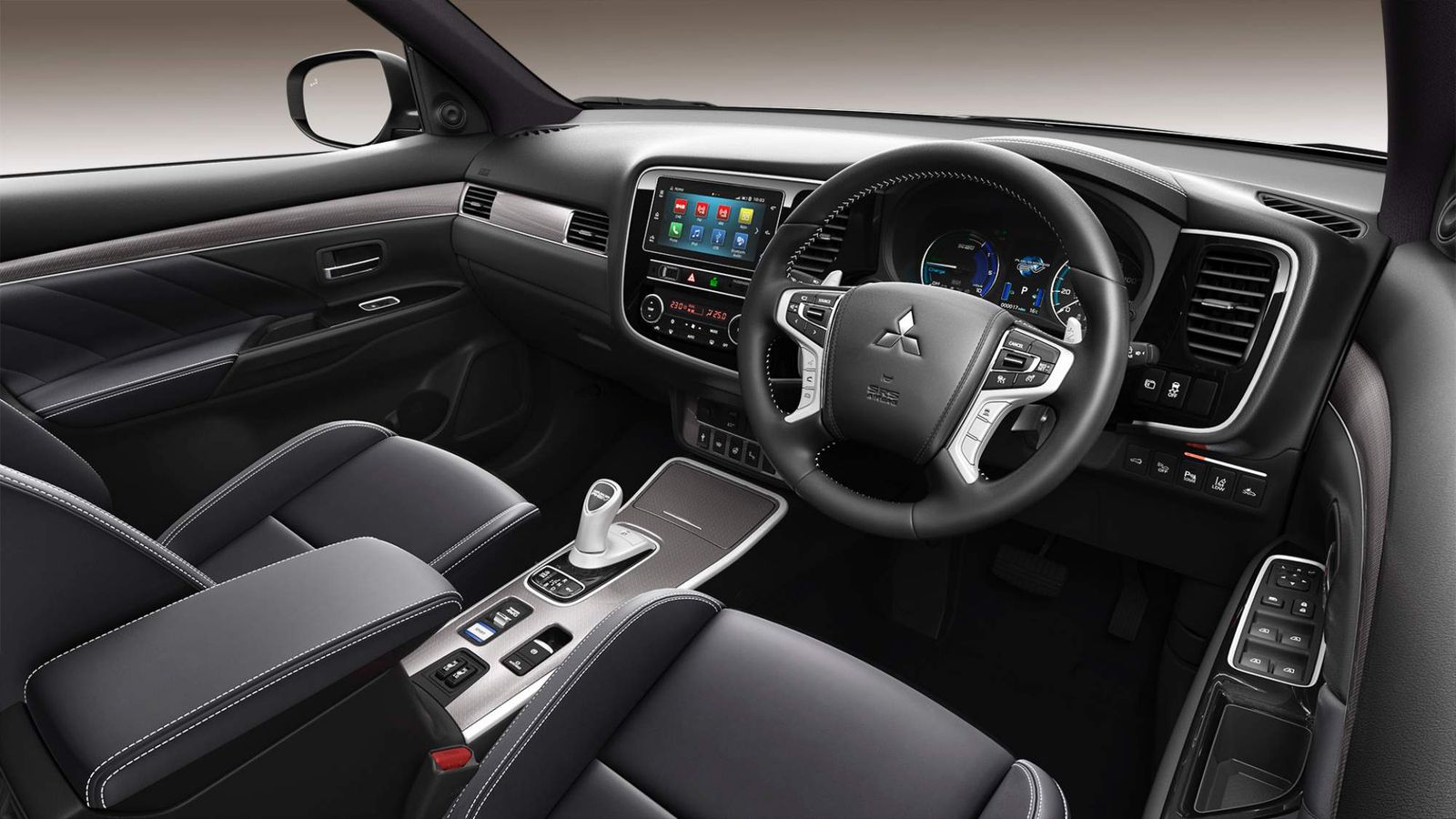 4h models (from £37,000) add standard safety equipment such as a 360-degree camera, blind-spot warning, and rear-cross traffic alert, as well as a black leather interior, black headliner, 8-way power driver's seat, heated steering wheel, power tailgate, and full-LED headlights with LED frong fog lamps.
Range-topping 4hs models (from £39,100) add driving-assist features such as Adaptive Cruise Control, Forward Collision Mitigation, Lane Departure Warning, front and rear parking sensors, Auto High-Beam, and an Unintended acceleration Mitigation System.
READ MORE: Our in-depth review of the 2018 Mitsubishi Eclipse Cross