The big truck will go through a significant overhaul next year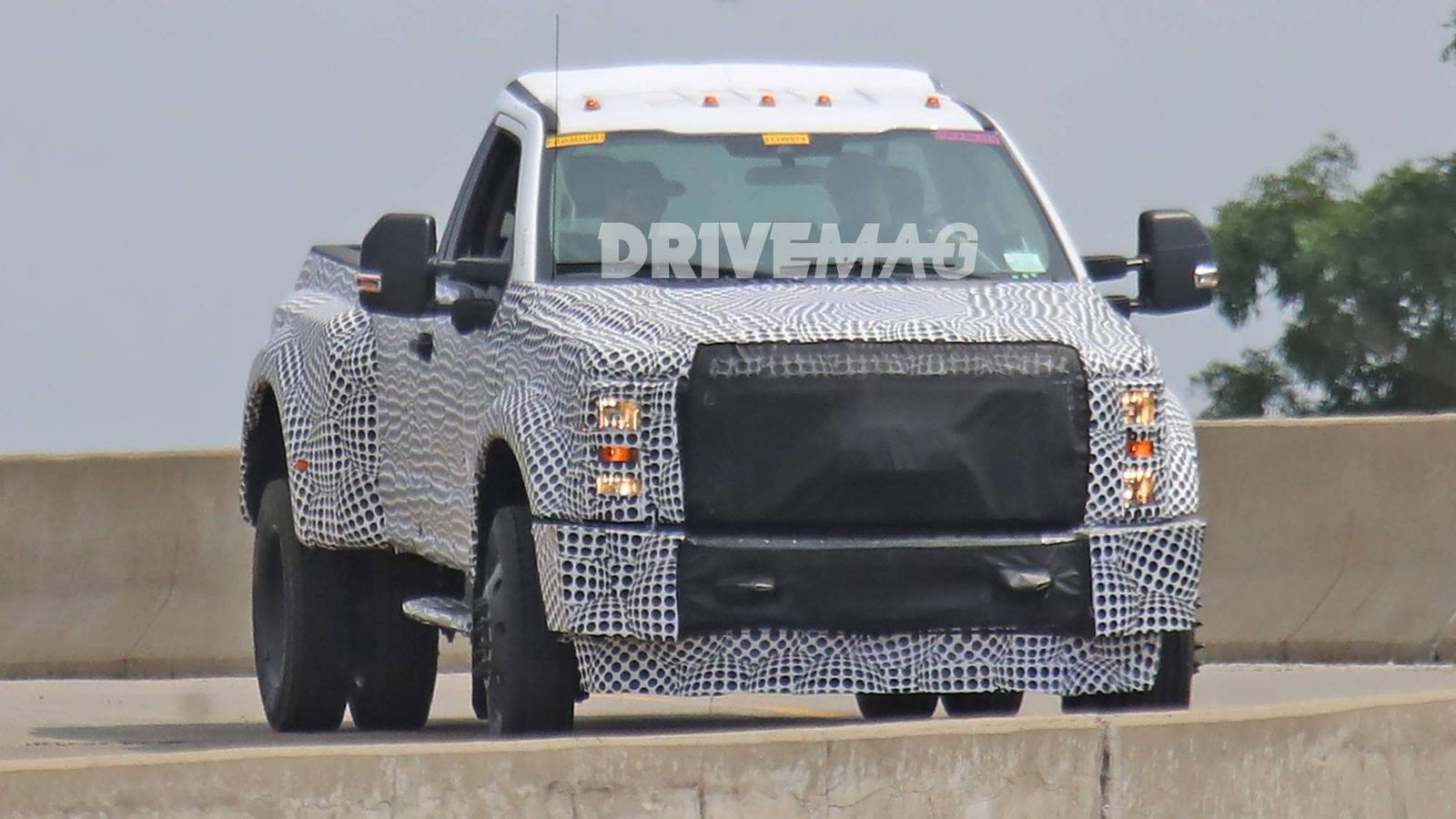 Ford is readying an updated F-Series Super Duty, and these spy shots taken on public roads near Ford's heaquarters in Dearborn, Michigan prove it.
It's the first time we get a glimpse at the refreshed F-Series Super Duty truck, which is scheduled to undergo significant updates including some that have already debuted on the facelifted 2018 F-150 last year. The main updates sourced from the full-size truck will include a new 10-speed automatic transmission as well as some safety assist systems from the Co-Pilot 360 bundle.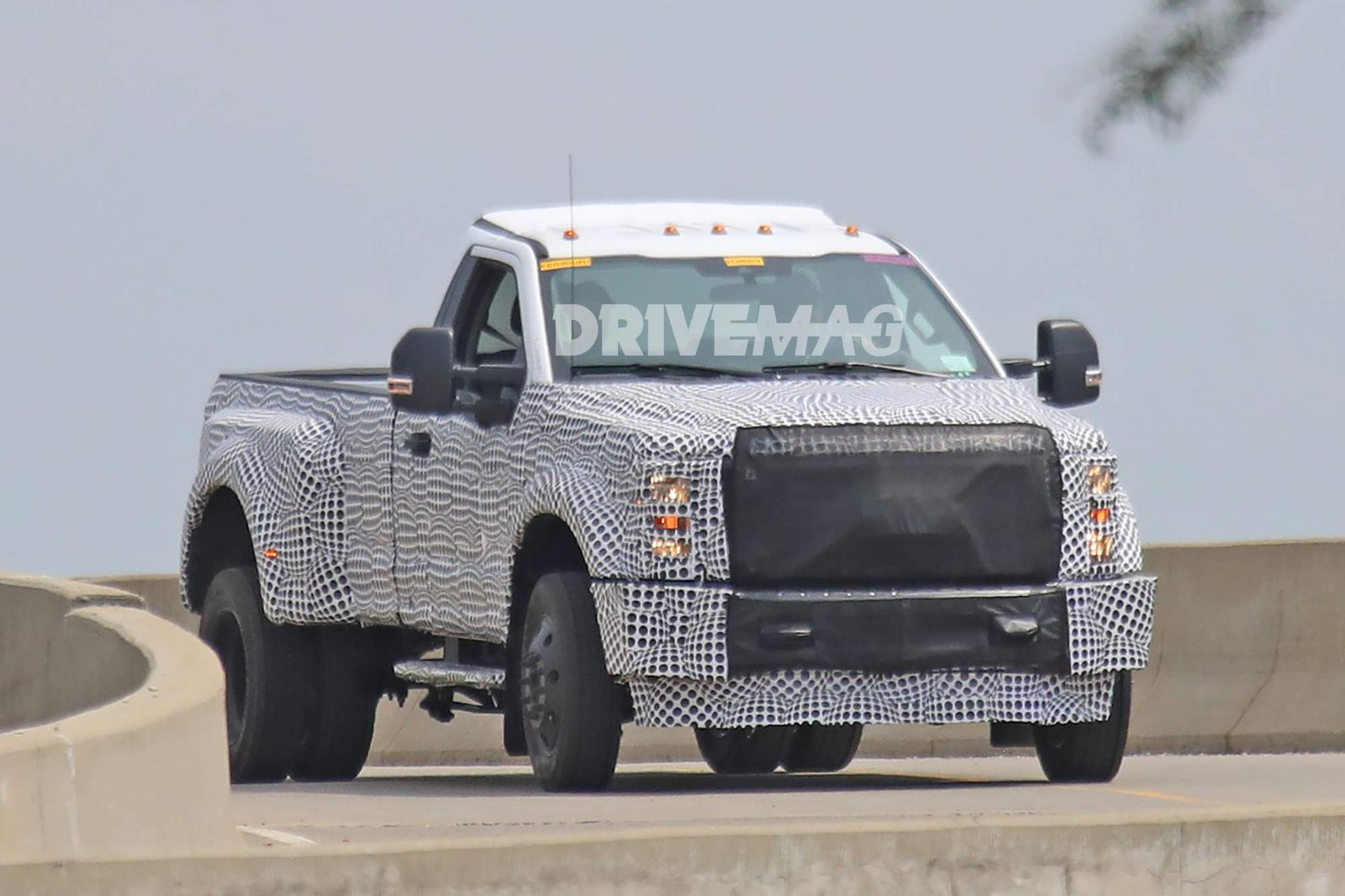 The most significant changes will take place under the hood, however, with the 2020 F-Series Super Duty expected to get a new V8 engine instead of the aging 6.8-liter Triton V10 gasoline unit. Rumor has it the new eight-cylinder engine will have a displacement of 7.0 liters and will be made in Windsor, Ontario.
Thanks to the new powertrain the revised Super Duty will deliver significantly improved fuel economy. The 6.7-liter Power Stroke V8 turbo diesel is likely to carry over but the same thing can't be said about the 6.2-liter V8 gasoline unit that's the standard engine right now. Chances are the new 7.0-liter unit will replace both the Triton V10 and the 6.2-liter V8.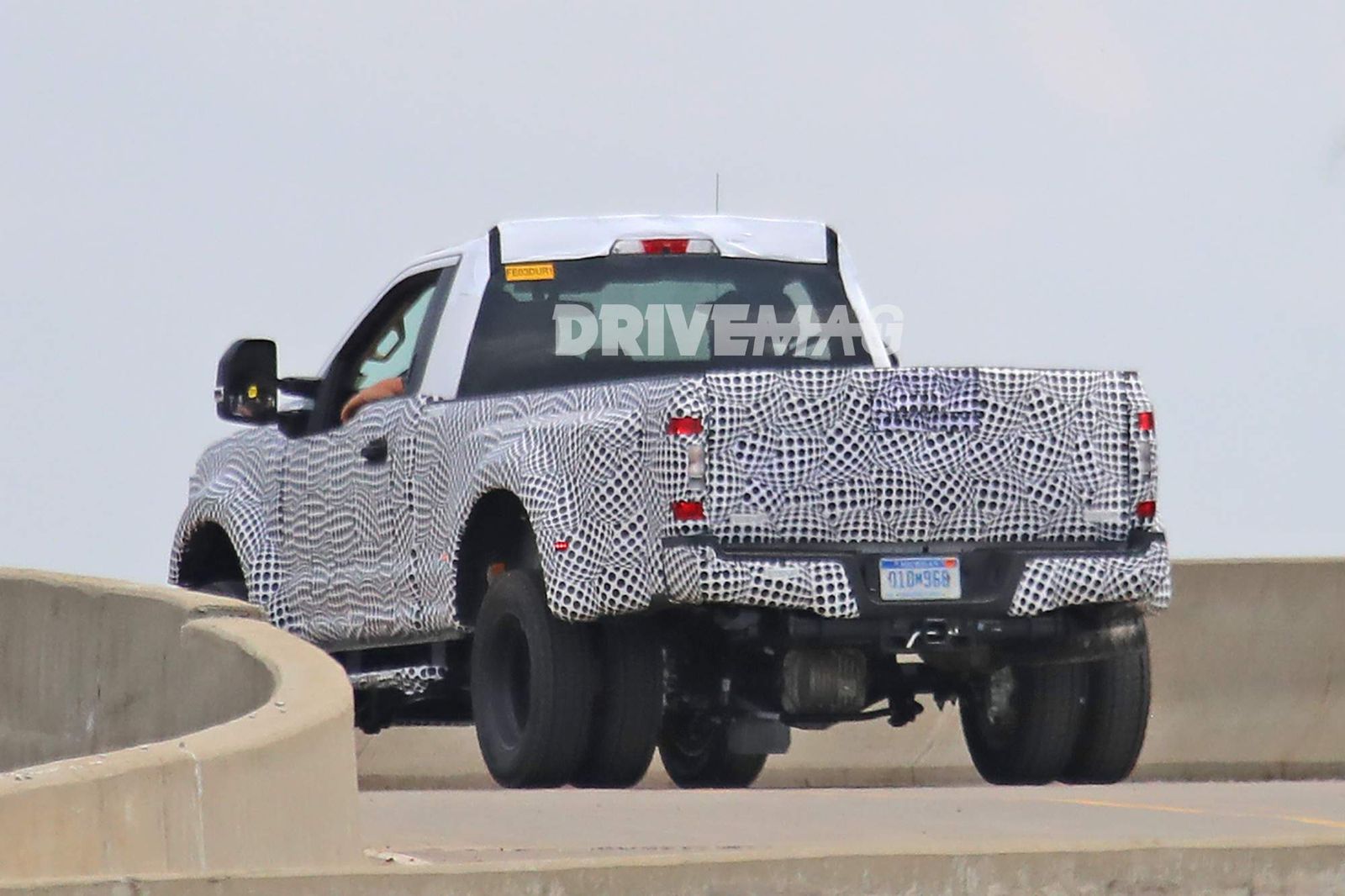 Some updates introduced for the 2018 model year are likely to carry over, including the maximum payload of 7,360 lbs and towing capacity of up to 21,000 pounds. The F-450 Crew Cab 4×2 Dually option is also expected to soldier on.
[NativeAd]
As you can see in the spy photos, the 2020 F-Series Super Duty prototype is completely covered by camouflage foil, which means that a nip and tuck is coming as well. At the front, the truck will get a new grille with a larger Ford logo, as well as redesigned headlights, while the rear end will see F-150-inspired changes including revised taillights and tailgate complete with a new tailgate latch.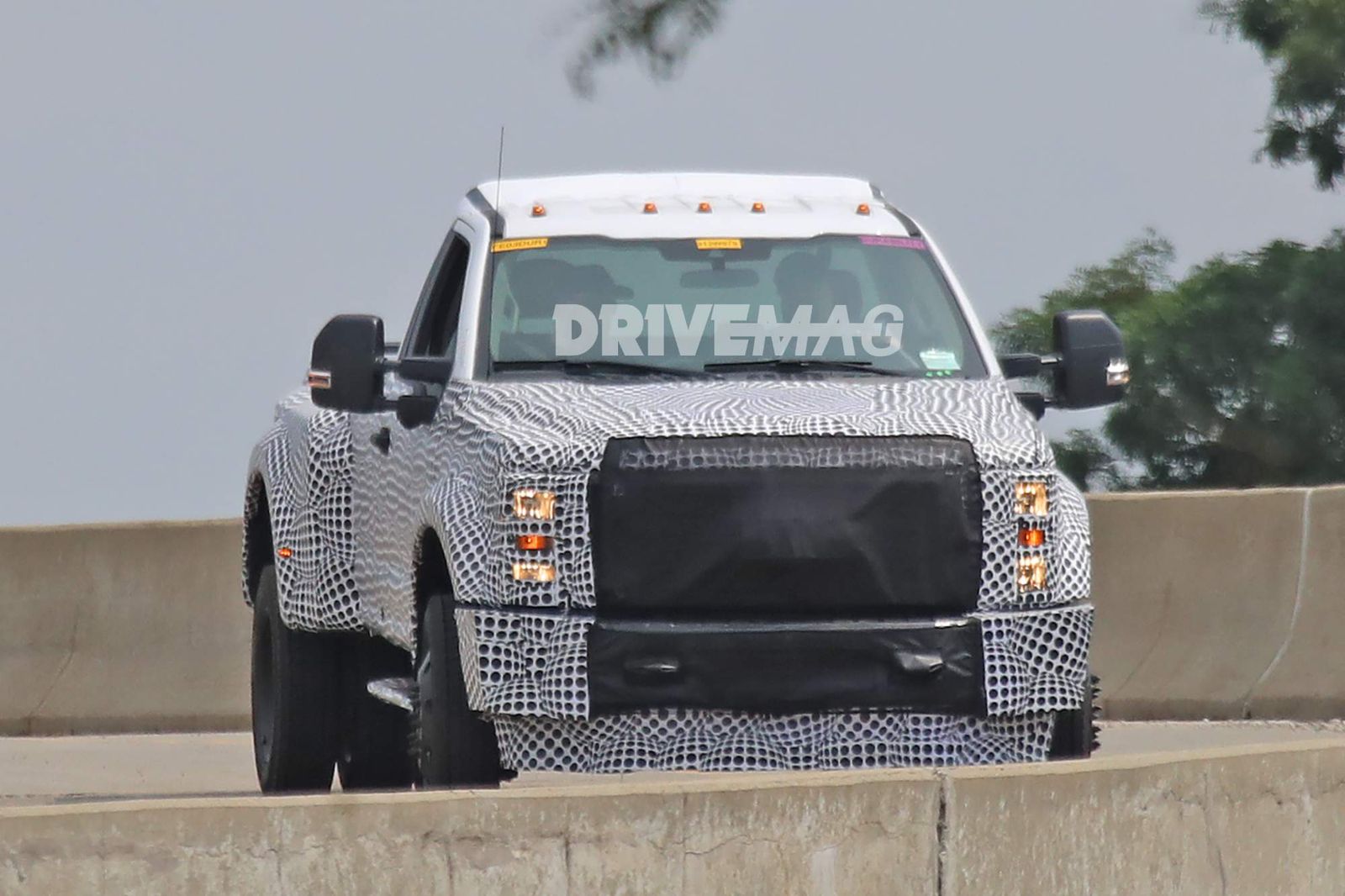 Ford is expected to launch the facelifted F-Series Super Duty next year as a 2020 model.
READ MORE: Now take a look at the Super Duty's rival, the 2019 Chevrolet Silverado HD