The Mercedes-Benz G-Class has received significant mechanical and equipment updates along with subtle styling tweaks for 2016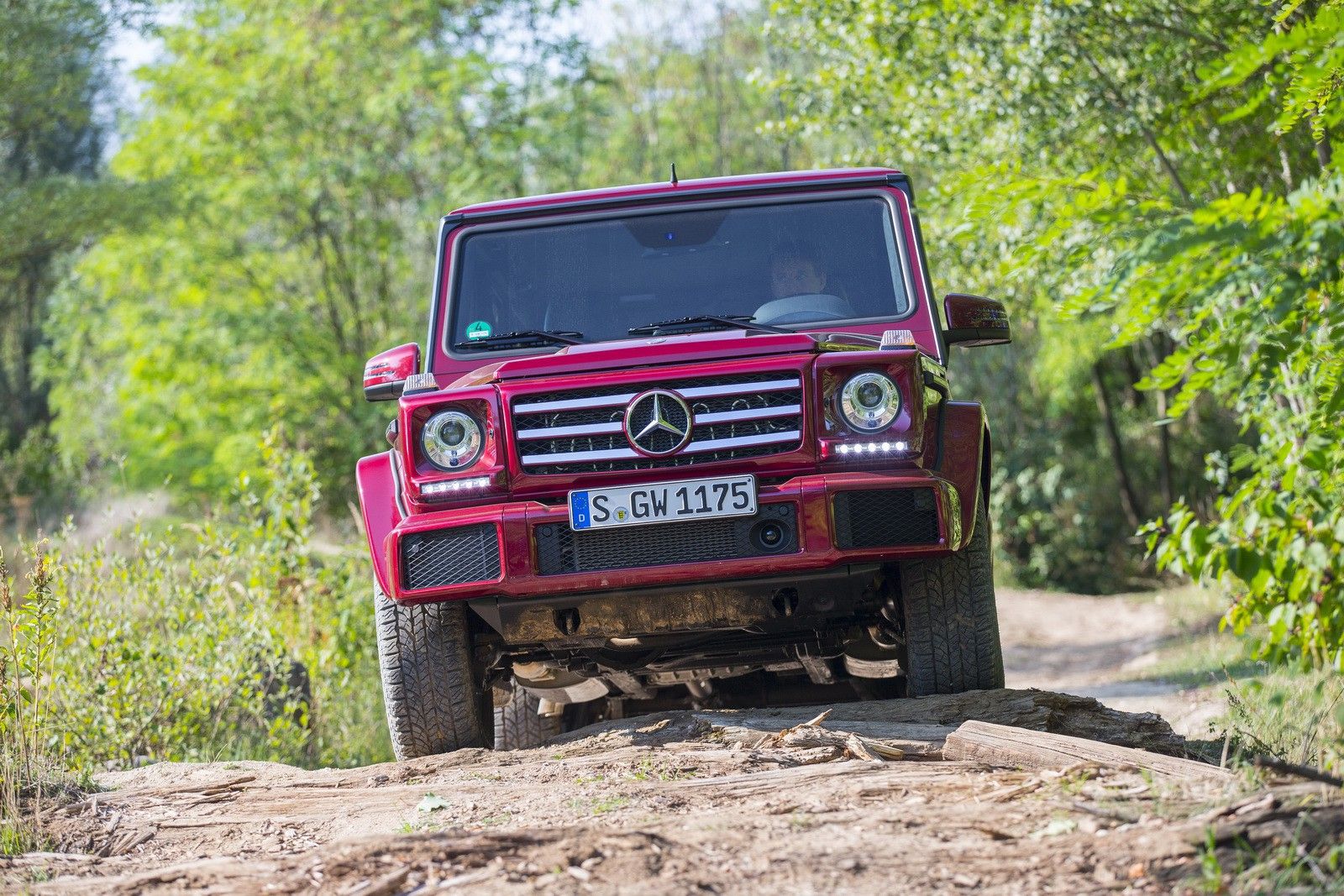 All G-Class models are now up to 16 percent more powerful and up to 17 percent more fuel-efficient, as a result of the switch to the Euro 6 emissions standard. The most important addition to the lineup is the new 4.0-liter V8 biturbo engine in the G 500, with changes also including a new suspension setup together with more sensitive ESP control, as well as the launch of the G 500 4×42 and the exclusive AMG Edition 463.
The new 4.0-liter V8 biturbo engine is developed by Mercedes-AMG and delivers 422 PS (416 hp) and 610 Nm (450 lb-ft) of torque in the G 500. With 35 PS more power and 80 Nm more torque than the 5.5-liter naturally aspirated unit it replaces, the new engine allows the G 500 to sprint from 0 to 100 km/h (0-62 mph) in an impressive 5.9 seconds.
Mercedes-Benz has also upgraded the other engines available for the G-Class. The G 350 d now has 245 PS (242 hp) and 600 Nm (442 lb-ft) of torque, up from 211 PS (208 hp) and 540 Nm (398 lb-ft). As a result, the G 350 d is now 0.3 seconds quicker from 0 to 100 km/h, covering the sprint in 8.8 seconds. Furthermore, combined fuel consumption drops from 11.2 l/100 km (21 mpg US) to 9.9 l/100 km (23.7 mpg US).
AMG versions also benefit from power increases: the G 63 now delivers 571 PS (563 hp) instead of 544 PS (537 hp), while the G 65 now has 630 PS (621 hp), up from 612 PS (604 hp).
Styling upgrades are very discreet and limited to the reshaped bumpers and standard flared wheel arches, as well as new 18-inch alloys for the G 350 d and new exterior colors. Inside, the refreshed G-Class gets a revised instrument panel.
The facelifted G-Class family will arrive in showrooms in September 2015.