Is there any way we could send this to the Suzuki management?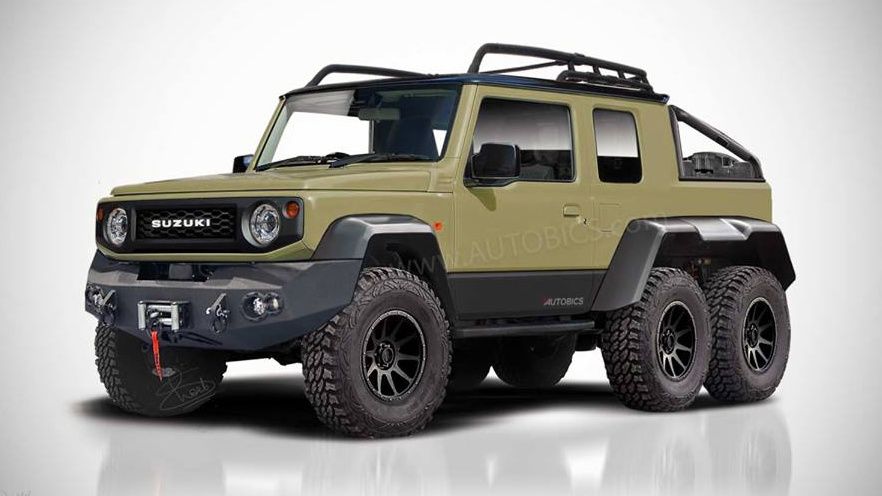 Someone finally thought of a potential 6×6 off-roader based on the new Jimny and drew one just to (successfully) play with our minds.
6×6 versions of SUVs and pickup trucks have been populating the internet and rich people's driveways for a couple of years now, whether it's the Mercedes-AMG G 63 6×6 or Hennessey's VelociRaptor and Goliath contraptions.
What's their common trait? Well, they're based on bulky vehicles (often expensive range-toppers) such as the G-Class, the Chevrolet Silverado or the Ford F-150 Raptor. This, however, doesn't apply to this particular Suzuki Jimny 6×6, which uses the 2019 Suzuki Jimny as, let's say, donor car.
SEE MORE: 2019 Suzuki Jimny gets three Euro NCAP stars
For now, it's a digital-only contraption but we kind of like what we see.
Responsible for the rendering are SRK Designs, who were kind enough to post a YouTube video that shows the entire making-of process.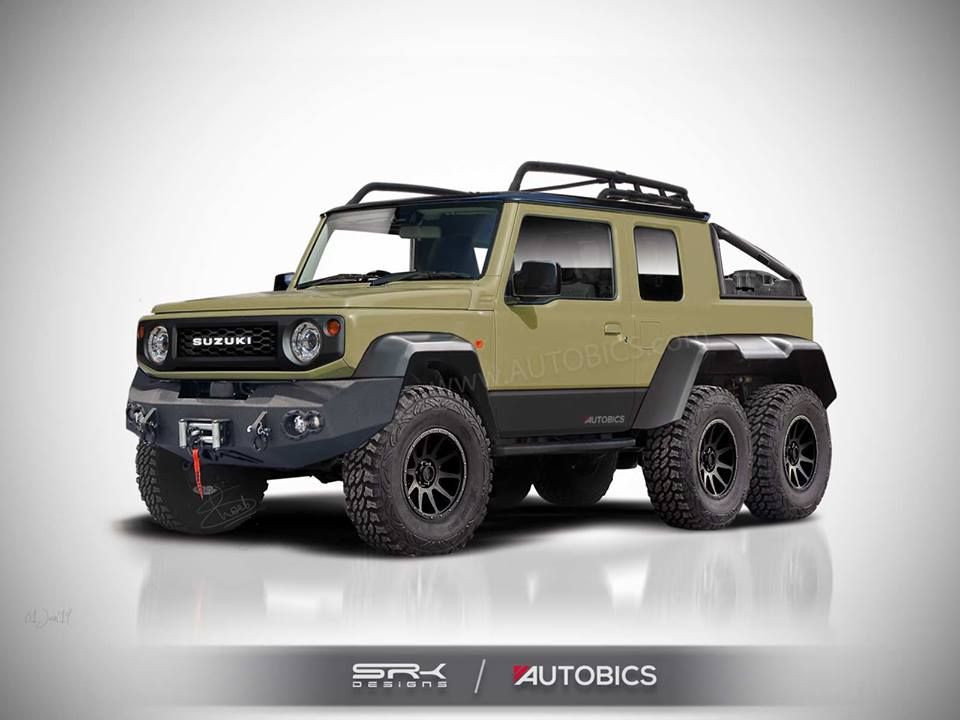 Now, we doubt Suzuki has plans to build such a machine, but we do hope somewhere in the bottom drawer inside the company's design studios lie the sketches for a similar project.
Sure, it would most likely need tons of approvals and a (hefty) budget to actually go through, but let us dream for a while, will you?
SEE MORE: Suzuki Vitara facelift bags new 1-liter and 1.4-liter turbo engines