We guess it really is super-fast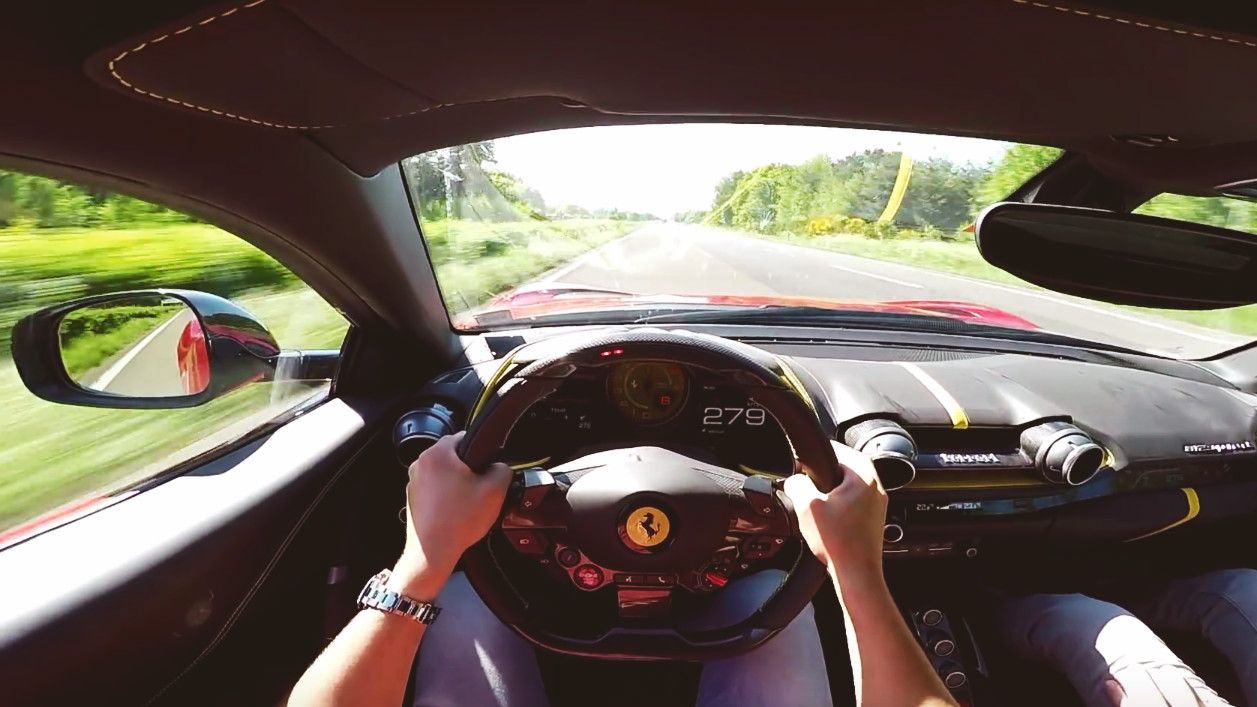 With an advertised top speed of 360 km/h (224 mph), Ferrari's 812 Superfast should live up to its name when given the right playground.
This time, the setting was the German Autobahn and not a twisty mountain road like we've seen in previous videos featuring Maranello's supercar, and it proved the perfect environment for the 812 Superfast to stretch its legs and prove its sprinting prowess.
As you'll see in hartvoorautosNL video below, the driver literally ran out of Autobahn while he was doing 319 km/h (198 mph), although the car could have kept going. Even so, this doesn't make the run less impressive.
Just listen to that 800 hp V12 roar, it really makes a horn useless as people will hear you coming from miles away.
READ MORE: See how the $300,000 Ferrari 812 Superfast works for your entertainment