We can't imagine the successor to the LaFerrari will be so extreme, but the one after that might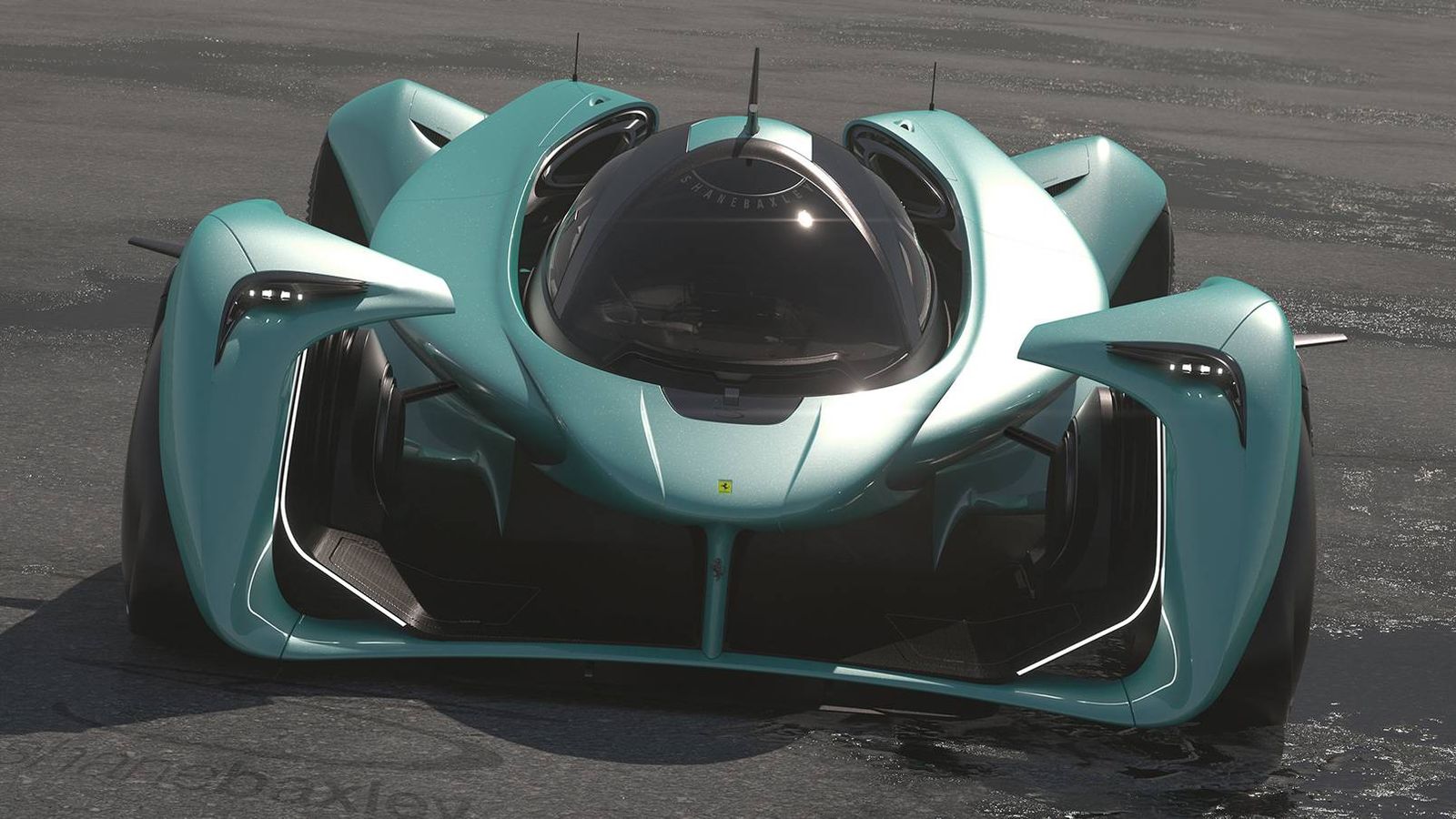 Five years have passed since the launch of the LaFerrari, the Prancing Horse's hypercar produced in a limited run of 710 examples — 500 coupés and 210 Apertas.
Surely, Ferrari must be already working on a successor, but it may take a while before we see it on the road. According to Ferrari's Chief Technology Officer, Michael Leiters, the new hypercar from Maranello will arrive in "three to five years."
Speaking with Autocar last year, Leiters revealed that the follow-up to the LaFerrari wouldn't use a Formula One engine like Mercedes-AMG and their Project One. The new hypercar will be born from fresh innovations that will need to trickle down to the rest of the lineup. Sadly, that's all we know about the LaFerrari successor, but that doesn't mean we can't let our imagination run wild. Or leave that to people who are good at it.
[NativeAd]
People like designer Shane Baxley, the author of this intriguing F413 virtual concept car. It is a very radical, stripped-down interpretation of a Ferrari hypercar that has separate body panels covering the wheels and incorporating light units.
At the center of the car resides the glass-covered cockpit which features a central driving position and just one seat, making the F413 the ultimate Ferrari for selfish drivers.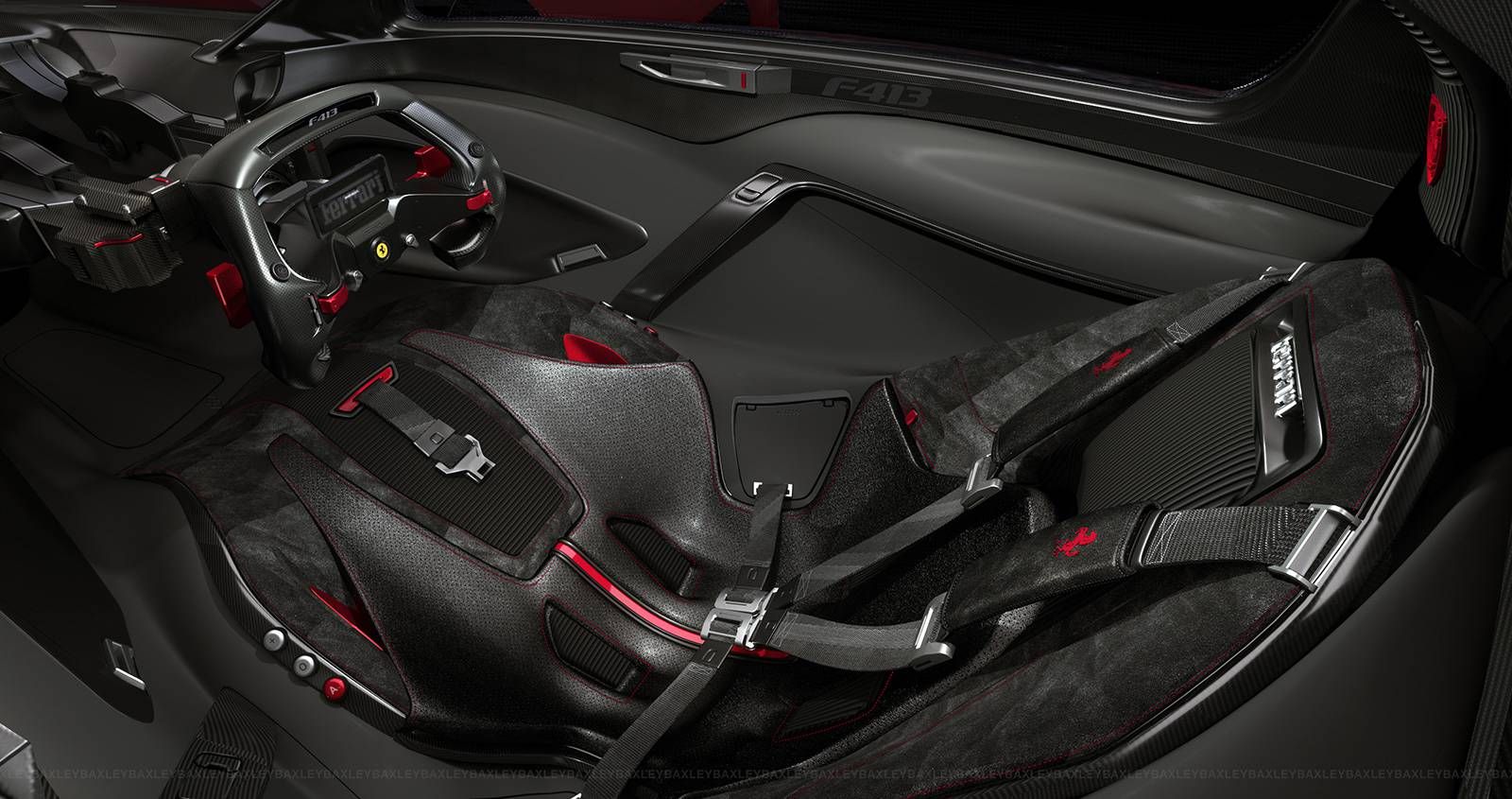 The race bucket seat appears to be made of carbon fiber and faces a jet-inspired steering wheel that comprises all the controls necessary for taming the beast. That includes browsing through the three driving modes: Track, Wet, and Pazzo (Italian for "crazy").
The designer doesn't say anything about the powertrain, but given that it's a hypercar of the future, electric power comes to mind. It's not hard to imagine four powerful electric motors attached to the wheels producing more than 1,500 horsepower.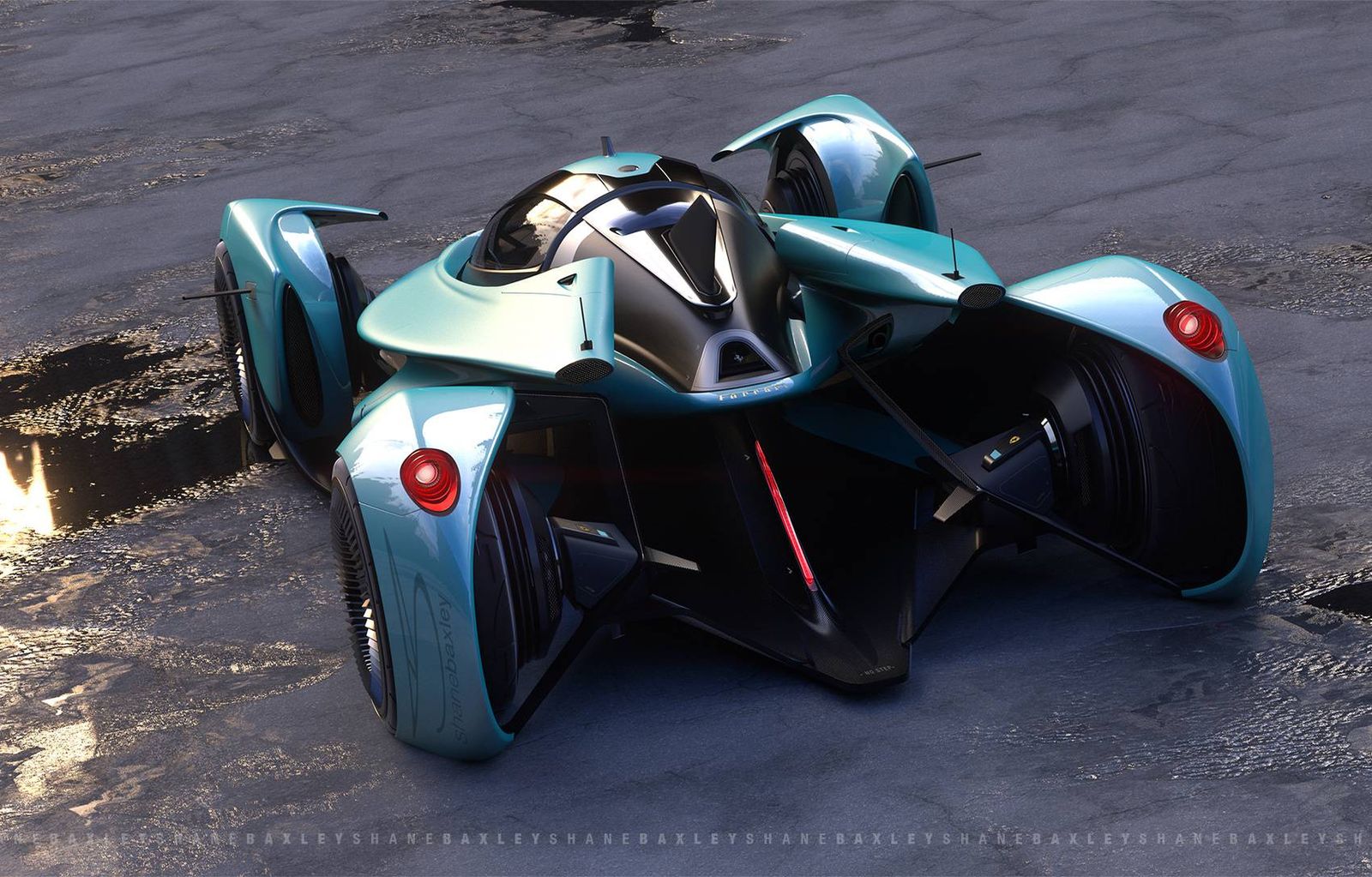 Via Motor1
READ MORE: Lamborghini Belador is a hypothetical Aventador replacement