Ferrari FXX-K Evo grows a massive rear wing for race car levels of downforce
The latest evolution of Ferrari's track monster gains enhanced aerodynamics, sheds weight
Ferrari used the Finali Mondiali at Mugello to showcase the latest iteration of its XX program: the FXX-K Evo.
As with the Evo versions of the FXX and 599 XX, the FXX-K Evo gets extensive modifications, highlighted by a drop in curb weight, and a fixed rear wing that's responsible for a dramatic increase in downforce.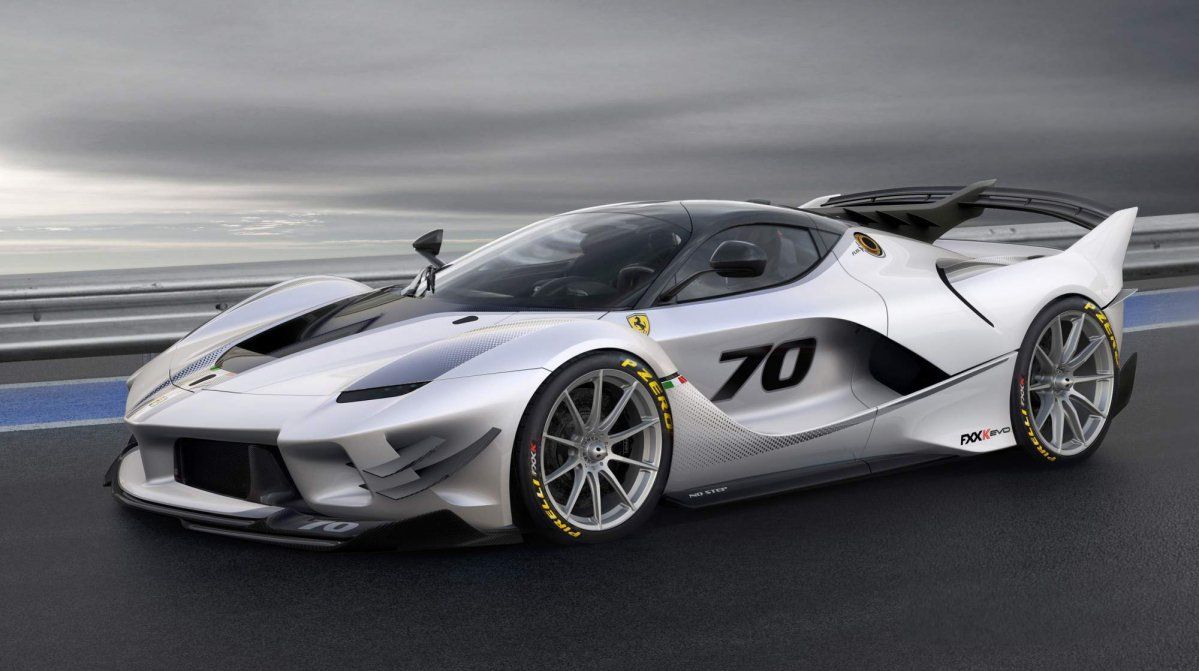 Available both as an extremely limited-run model and as an upgrade package for existing XX cars, the FXX-K Evo is another track-exclusive Ferrari that can't be driven on public roads or in racing. Its chief purpose is to serve as a rolling laboratory for Ferrari's latest technologies, and so it is not homologated for road use and cannot be used in competition outside its dedicated program.
That's not to say the FXX-K Evo doesn't owe a lot to various racing series. Ferrari says the car packs innovative concepts derived from Formula 1, GT3, GTE, and Challenge series in which the automaker competes.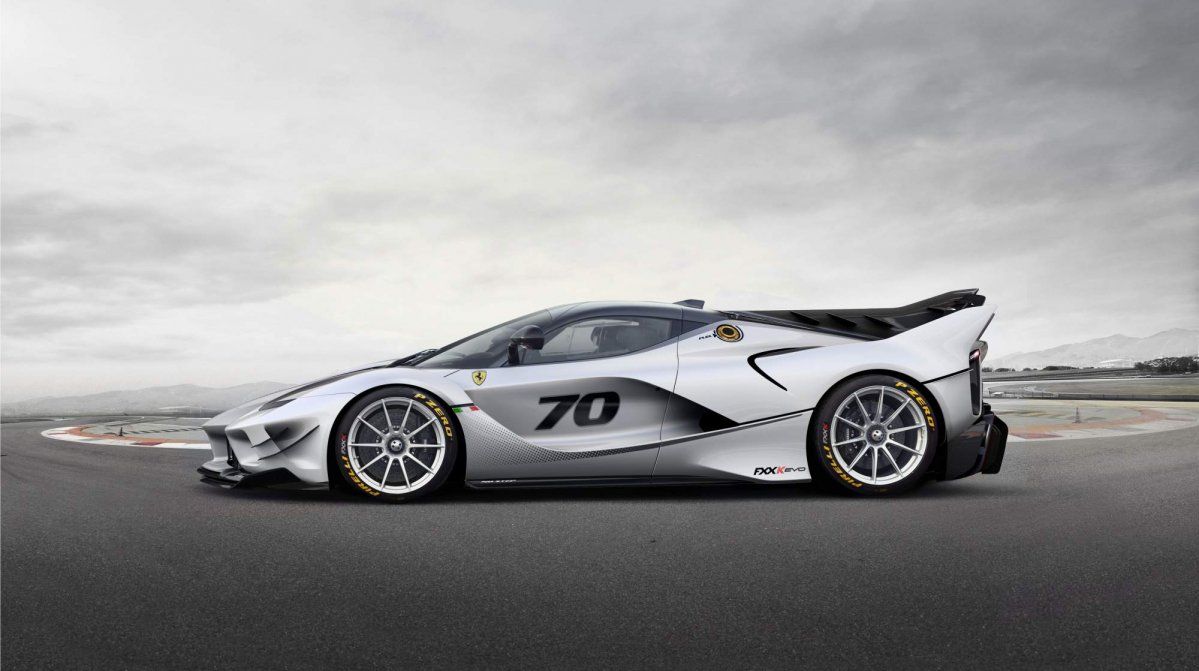 As with other XX program machines, the latest model targets an exclusive group of Ferrari clients that are willing to spend obscene amounts of money to drive a closed-wheel laboratory car and share the development of new technologies with the Prancing Horse's development team.
Key among FXX-K Evo's updates is a new aero package developed by Ferrari engineers in collaboration with designers from Ferrari Style Center. More than one year of CFD simulations and wind tunnel testing has resulted in downforce figures that are very close to those of cars from the GT3 and GTE series, enhancing cornering, stability, and driving pleasure.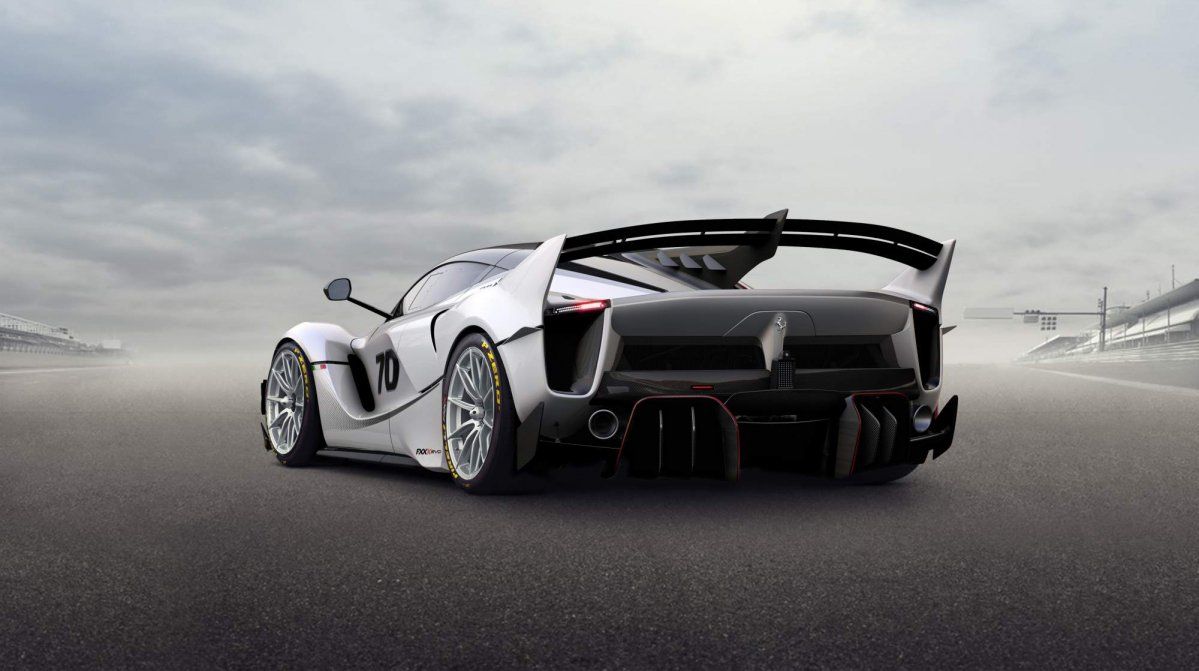 More specifically, the downforce coefficient has been improved by 23 percent over the FXX-K and 75 percent over the LaFerrari road car. The FXX-K Evo generates 640 kg (1,411 lb) at 200 km/h (124 mph), and exceeds 830 kg (1,830 lb) at redline speed.
A new twin-profile fixed wing working with the active rear spoiler is responsible for most of the increase in downforce. The rear wing is supported by two side fins as well a central fin.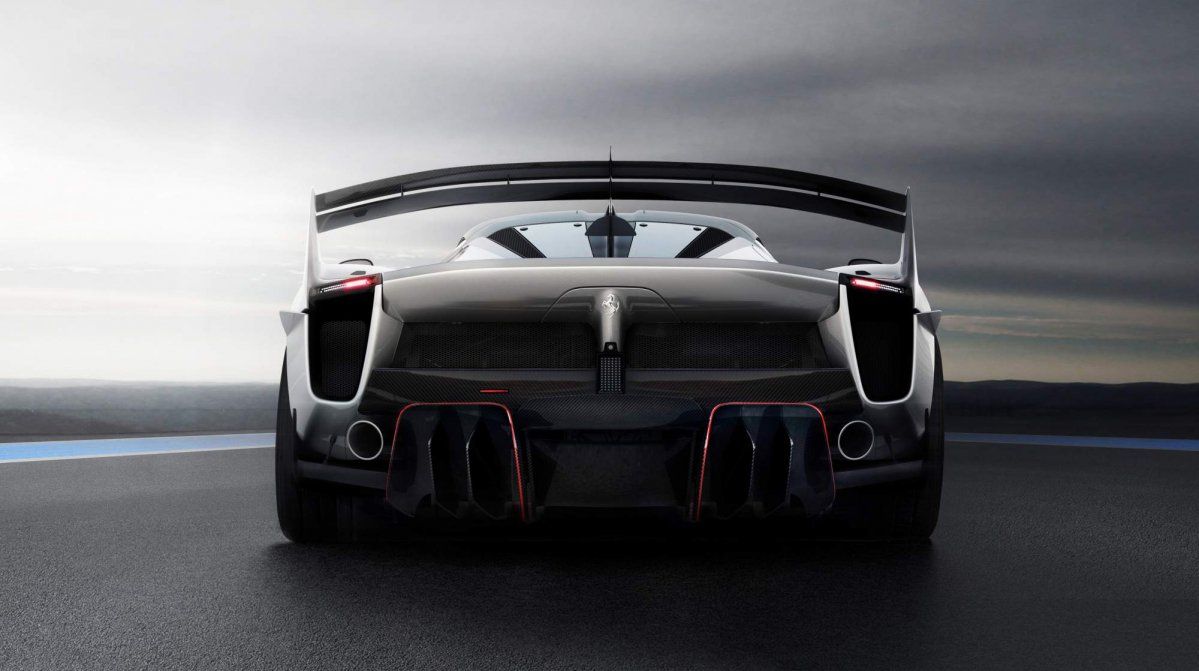 Ferrari has also updated the design of the front and rear bumpers, as well as the underbody to reflect the aero changes. The suspension has been calibrated as well to adapt it to the new aero efficiency figures, while an unspecified weight reduction made possible by the use of carbon-fiber component crafting processes.
Inside, the FXX-K Evo gains an updated F1-derived steering wheel with integrated gear-shifting paddles and the KERS Manettino. Furthermore, the rear video camera screen to the right of the driver has been replaced by a larger 6.5-inch display that now displays data from a new telemetry system with clearer readouts.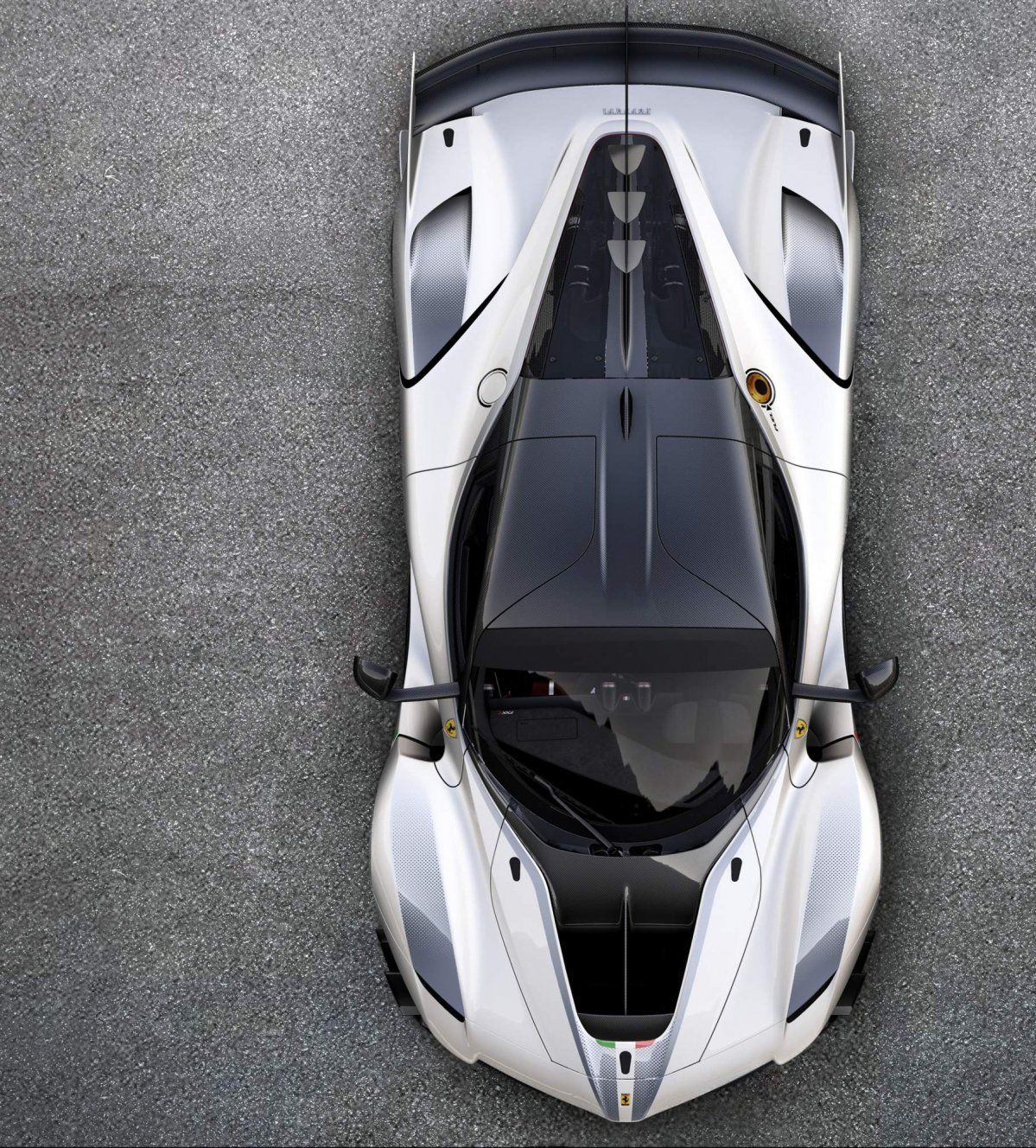 The FXX-K Evo continues with the same 1,050-hp hybrid powertrain consisting of an 860-hp 6.3-liter V12 mated to an F1 seven-speed dual-clutch transmission and a 140-kW (190-hp) electric motor.
The car will undergo around 5,000 km of development runs, and 15,000 km of reliability test-drives before taking part in the XX Program for the 2018/2019 season.
If you want to know what's it like to be in a Ferrari FXX-K, this video will probably provide some answers.