Ferrari unveils bespoke 488 Pista "Piloti Ferrari," but you can't have one
It's a tribute to the FIA World Endurance Championship offered exclusively for client racing drivers
The latest creation from Ferrari's Tailor Made program is suggestively called 488 Pista "Piloti Ferrari."
It's a unique specification for the track-bred supercar dedicated to the FIA World Endurance Championship, which explains why Ferrari decided to unveil it on the eve of this year's 24 Hours of Le Mans race. The custom creation is inspired by the livery of AF Corse's no. 51 car which won the 2017 FIA World Endurance Championship (WEC) Drivers' and Manufacturers' titles.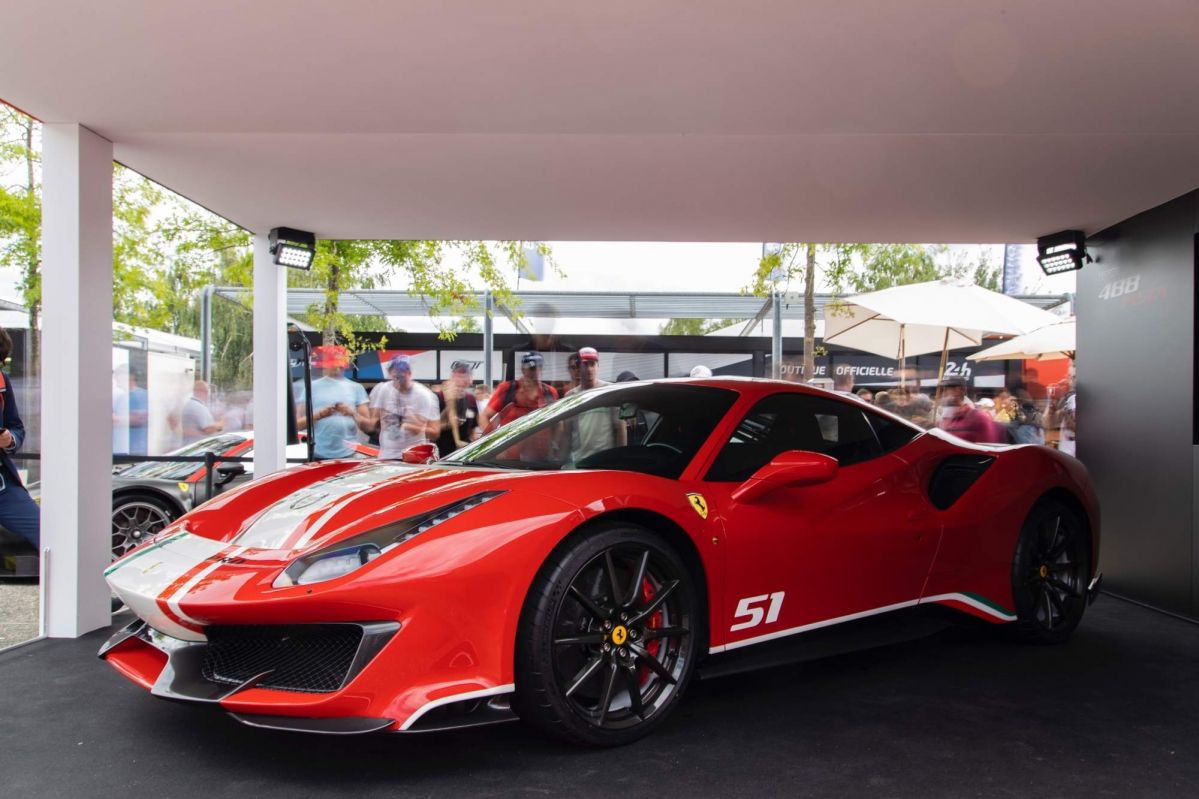 The exterior features the stripes of the Italian flag on the bonnet, roof, and rear wing, embellished by a laurel celebrating the WEC title, the series' logo, and the word "Pro" — an indication of the class the 488 GTE raced in.
The Italian flag livery is featured on the car's flanks as well, which also sport the personal race number each client will be able to add. The 488 Pista "Piloti Ferrari" that was on display at Le Mans carried the number 51 used by the world championship drivers Alessandro Pier Guidi and James Calado.
Other unique styling tweaks include the matte black S-Duct and the natural carbon-fiber 'dovetail' suspended rear spoiler and vent surrounds. Customers will be able to select one of four racing-inspired exterior colors: Rosso Corsa, Blu Tour De France, Nero Daytona, and Argento Nürburgring.
Inside, the 488 Pista "Piloti Ferrari" boasts seats upholstered in black perforated Alcantara featuring the Italian flag on the backrest, with Italy's national colors also visible on the edge of the gearshift paddles and floor mats. Furthermore, the racing number appears on the base of the steering wheel, while all carbon fiber trim parts have a matte finish. Interior upgrades are rounded off by an exclusive identification plate and sill trim in carbon fiber featuring the Tailor Made logo.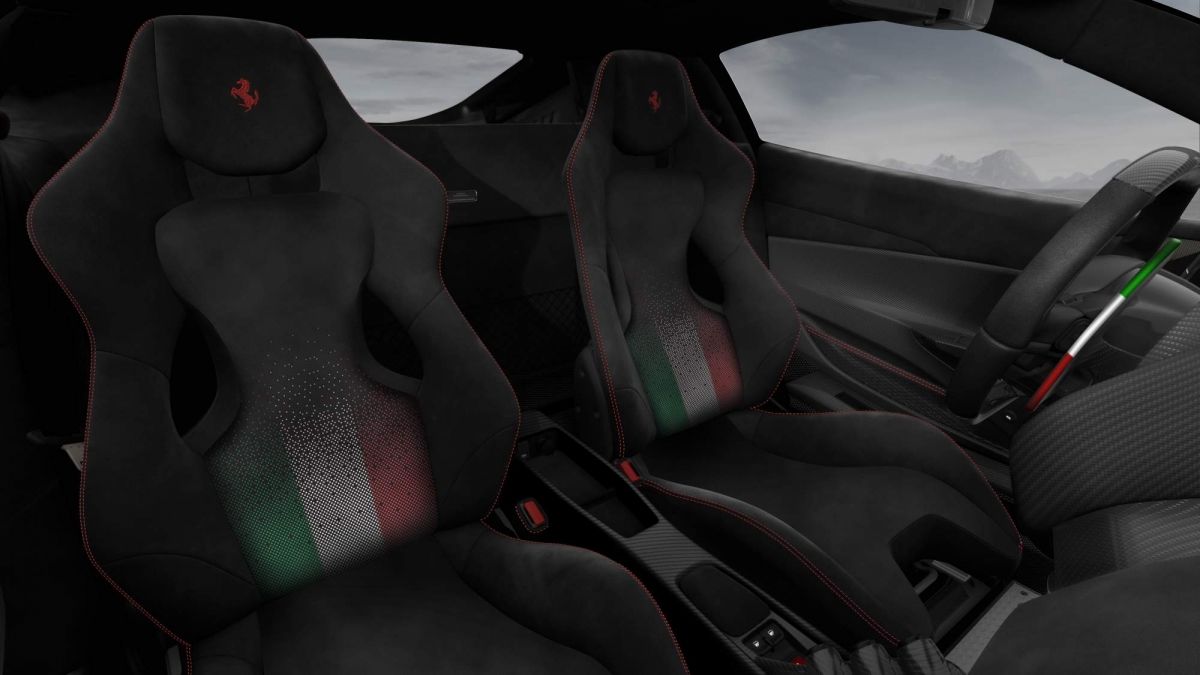 No mechanical upgrades are offered because the standard 488 Pista hardly needs them. As a reminder, the track-focused supercar is powered by a 3.9-liter turbocharged V8 engine linked to a seven-speed F1 dual-clutch transmission. With 720 metric horsepower at 8,000 rpm and 770 Nm (568 lb-ft) of torque available from as low as 3,000 rpm, the 488 Pista catapults from 0 to 100 km/h in 2.85 seconds and tops out at 340 km/h (211 mph).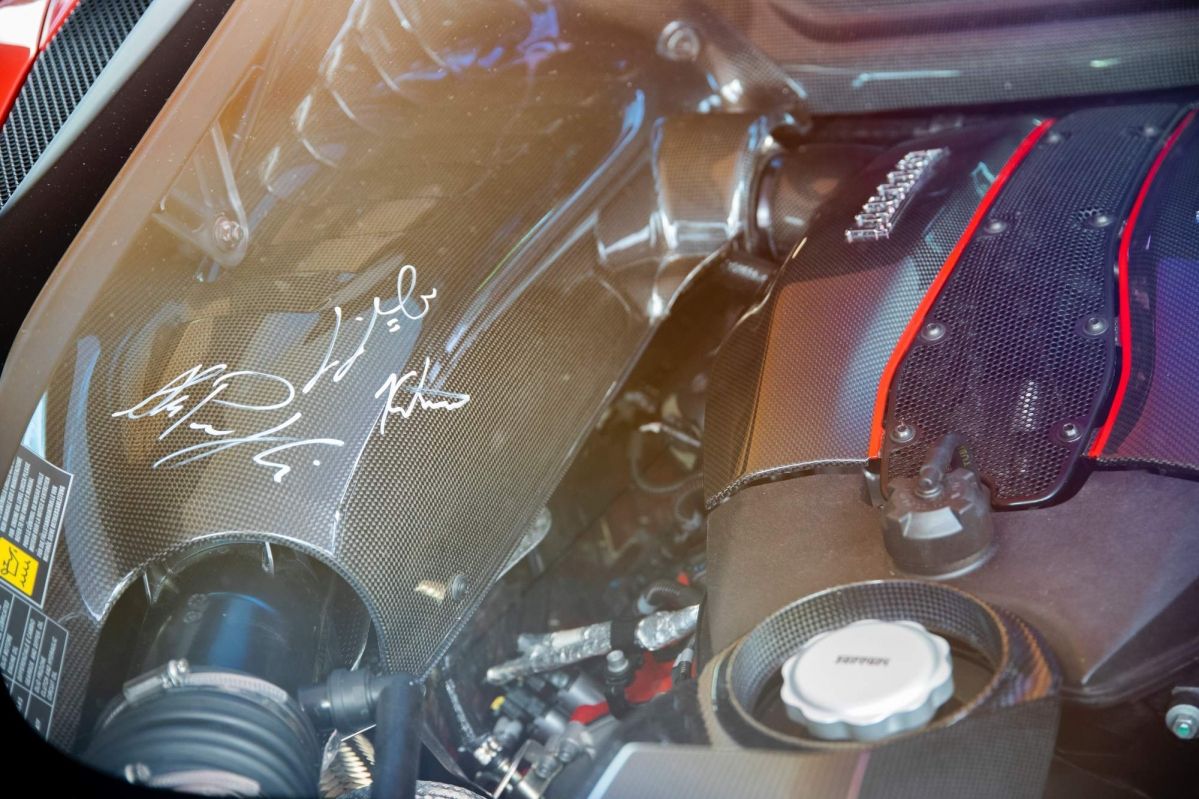 If you like what you see, don't rush to the bank just yet. The Ferrari 488 Pista "Piloti Ferrari" is available exclusively for customers involved in the automaker's motorsports programs.