Fiat 500, Ford Ka+ Secure Only Mediocre Three-Star Euro NCAP Safety Ratings
Just like with the Mustang, affordable is not a synonym for safe
After the Mustang's flop at the Euro NCAP crash tests, it's time for another Ford model to underperform, joined by its Italian counterpart from Fiat.
Euro NCAP published a new batch of crash test results addressing six models. The cars that underwent the trials are the Audi Q5, Land Rover Discovery, Toyota CH-R, Citroën's C3, the Fiat 500 and Ford's Ka+.
The best performers were the Q5, Discovery, and CH-R, with all of them securing a five-star rating.
While the Q5 and the CH-R had no problems in passing the crash tests with flying colors, the Discovery struggled a bit to get the all the five stars at stake, as the driver's door latches failed in the side barrier test and the driver airbag bottomed out due to low pressure.
The Citroën C3 only managed to get four stars because its pedestrian protection credentials were way below, which brings us to the Fiat 500 and Ford Ka+.
Although affordable, the two superminis lack rear seatbelt pretensioners and load-limiters, a basic standard fitting in modern cars nowadays.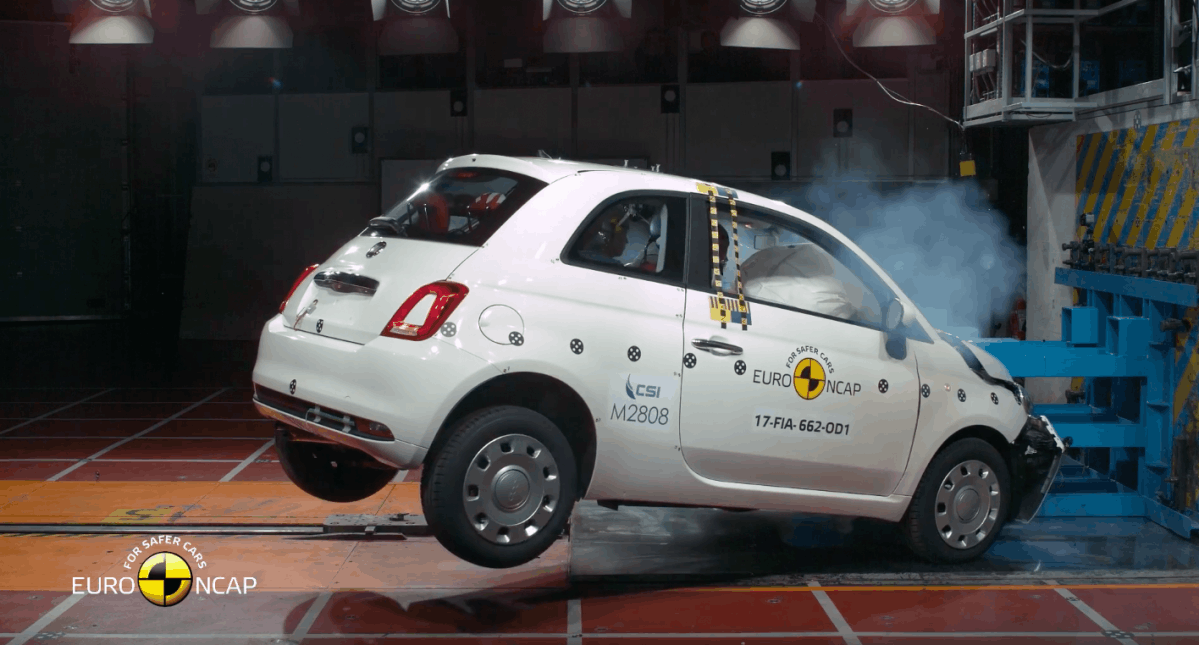 Add poor passenger protection for the Fiat 500 and inadequate chest protection in the case of Ford's Ka+, coupled with the lack of autonomous braking tech, and you end up with a mediocre three-star safety rating.
Also note that the 500 is an old model by now, which Fiat has been trying to patch up to keep sales on the roll, but Ford's Ka+ is supposed to be an all-new vehicle.