Fiat 500 Kar_masutra knows no shyness
Take it as a, ahem, cultural experience
When it comes to creativity, an open mind has no boundaries. Add an eccentric lifestyle (read: women, drugs) and you'll be able to reach new heights of original boldness.
That's exactly what Lapo Elkann did with the Kar_masutra Fiat 500; he reached an haute couture level of a car's visual adornment. His company, Garage Italia Customs, issued a set of pictures with the 500 as a sex symbol — not only figuratively but also literally.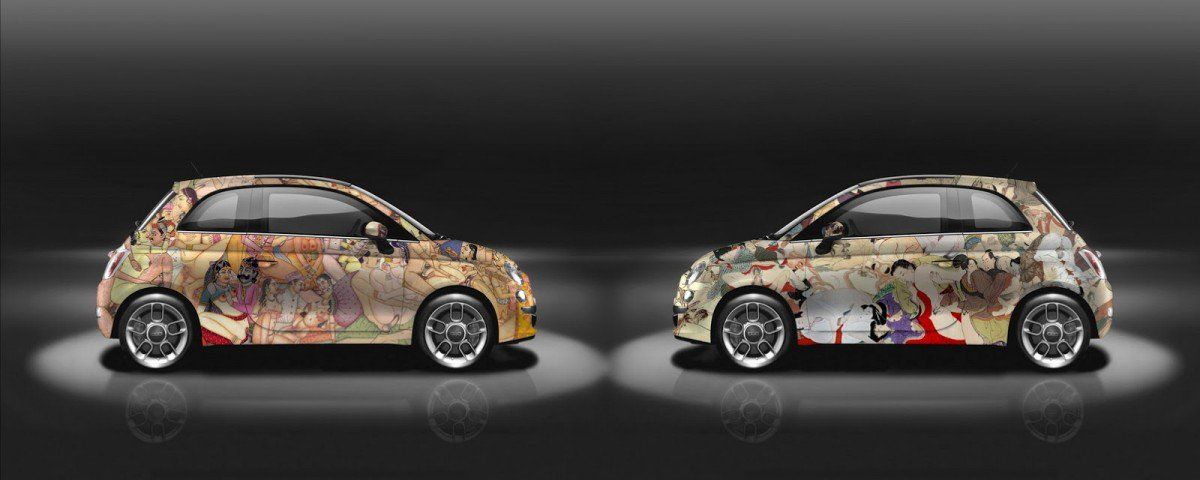 The cars' bodies are covered in a collage painting depicting Kama Sutra-featuring love-making positions. The hottest interaction zones are covered with rectangles of heat-sensitive black paint. I guess you know what happens when the temperature rises.
As for the cabin, there are three different setups you can choose from. One of the two is definitely for the daring (overflowing with bright red, and having various toys to play with, like a pair of handcuffs, or a whip) while the other is a bit mild.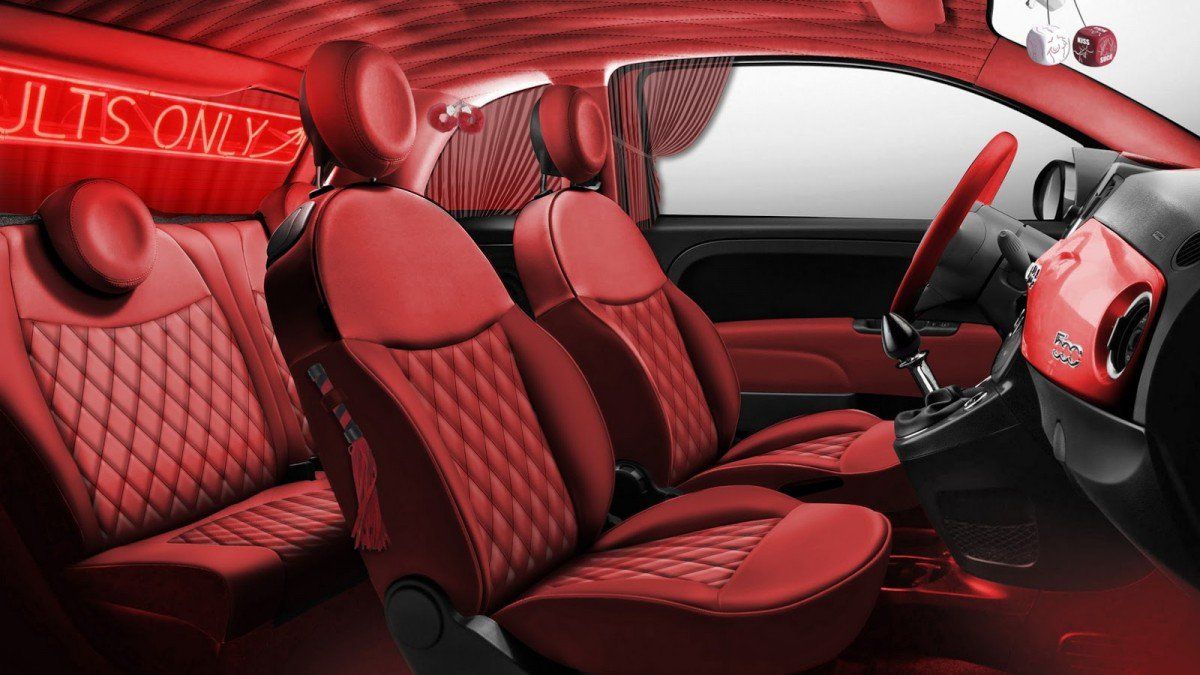 While the paintings are a bit common sense-stretching, the association between Fiat 500 and sex is not an unusual one. Its predecessor is known for contributing to Italy's demographic growth in the 60s. So a well-accessorized 500 should be no outcast.