First details on the Tesla Model 3 after handover ceremony
Promises zero to sixty in 5.1 seconds and at least 220 miles range
Tesla doesn't want to reveal the full number of Model 3 preorders, but it is believed that number is close to 500,000, so last night's handover event definitely spiked many people's interest. At the venue, the first 30 production examples of the Model 3 were delivered to their owners, along with a speech by Tesla CEO Elon Musk who vowed to motivate everybody within the company work really hard to get the production figure rising.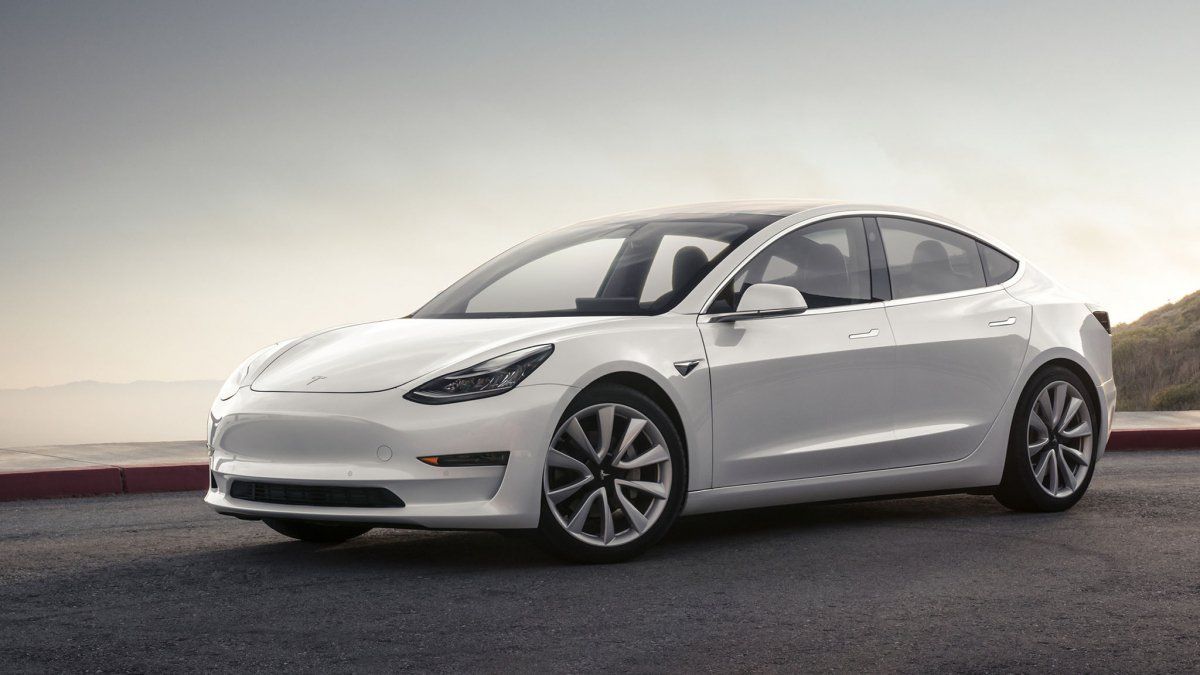 This aside, at the venue they also officially (re)confirmed that the base price for a Model 3 will, in fact, stick at $35,000, and for that you will get the minimum quoted range of 220 miles, a 0 - 60 mph sprint time of 5.6 seconds and a top speed of 130 mph.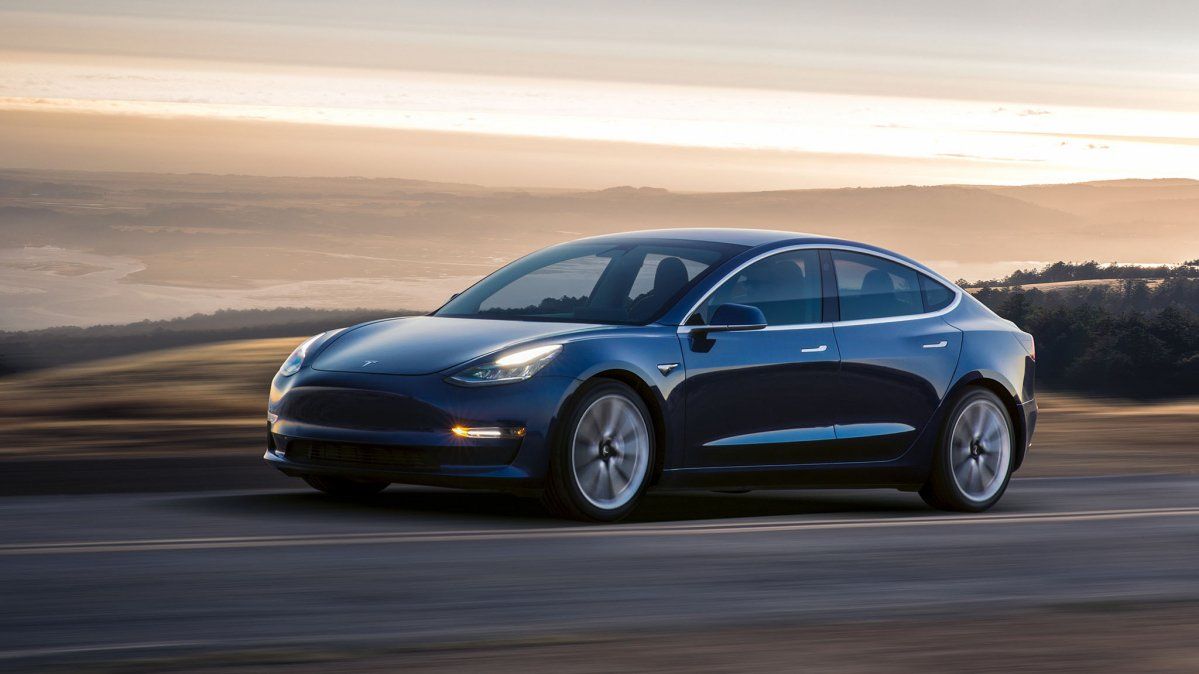 Paying a $9,000 premium on top of that (total price is $44,000) will get you the extended range battery option, which ups the range to 310 miles, slashes the sprint time to 5.1 seconds and ups maximum speed to 140 mph.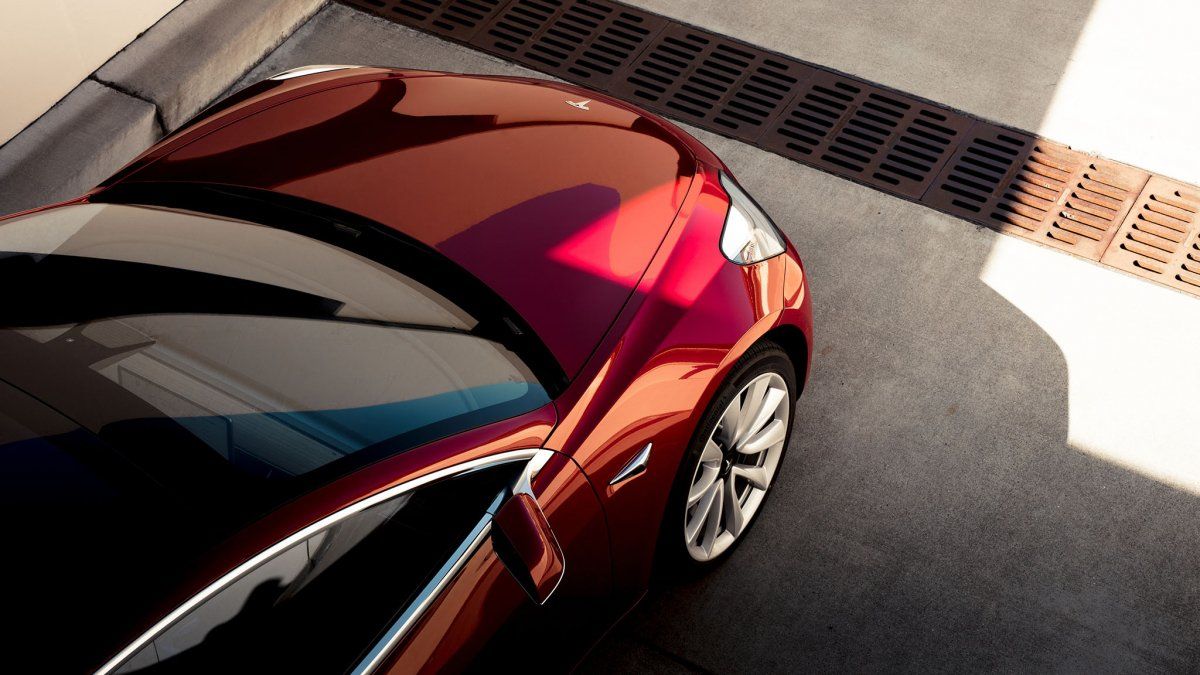 No other details or models were mentioned, but the all-wheel drive model is set to debut in 2018, with the right-hand drive variant coming in 2019; international deliveries of left-hand drive examples are poised to start in mid-2018.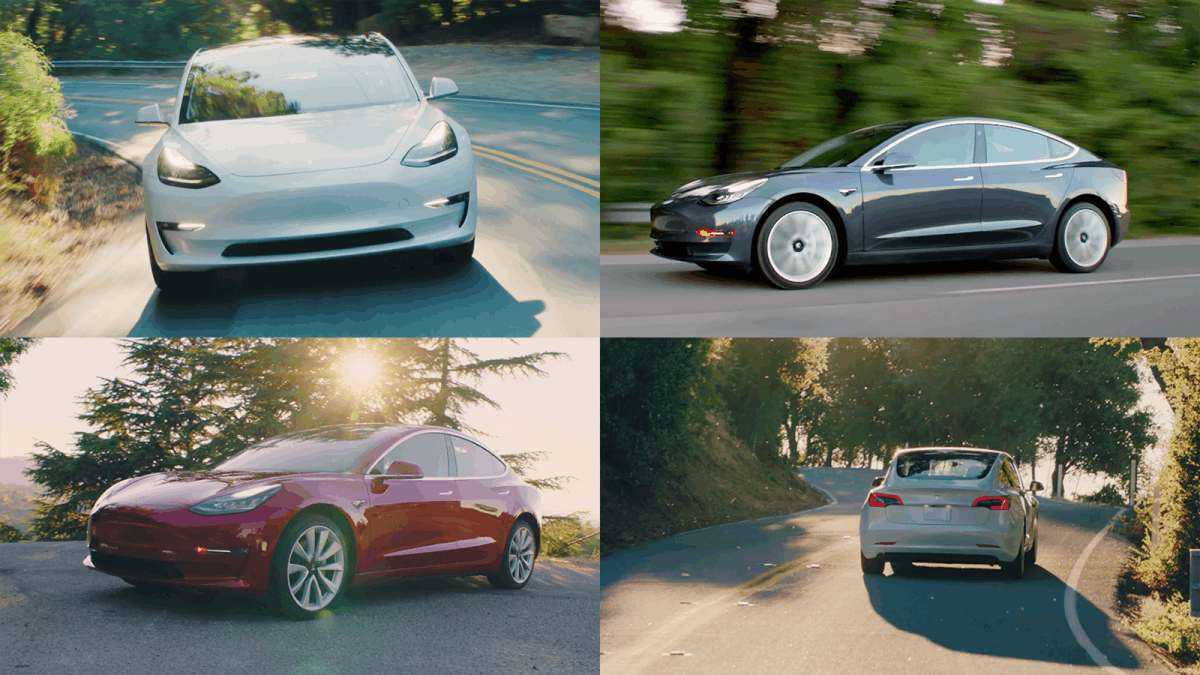 Elon Musk at one point during the presentation showed a graph of how they want to ramp up production in coming months, and it suggests they'd like to achieve a weekly figure of 5,000 units by the end of this year. This is obviously just carefully calculated speculation, as Musk himself was reserved on the matter stating that in using components from all across the world (2/3 of which he says are from North America), the cars will be ready only when the very last component is delivered - if they encounter supply chain disruptions of any kind, it will cause delays. Current promised wait time is between 12 to 18 months.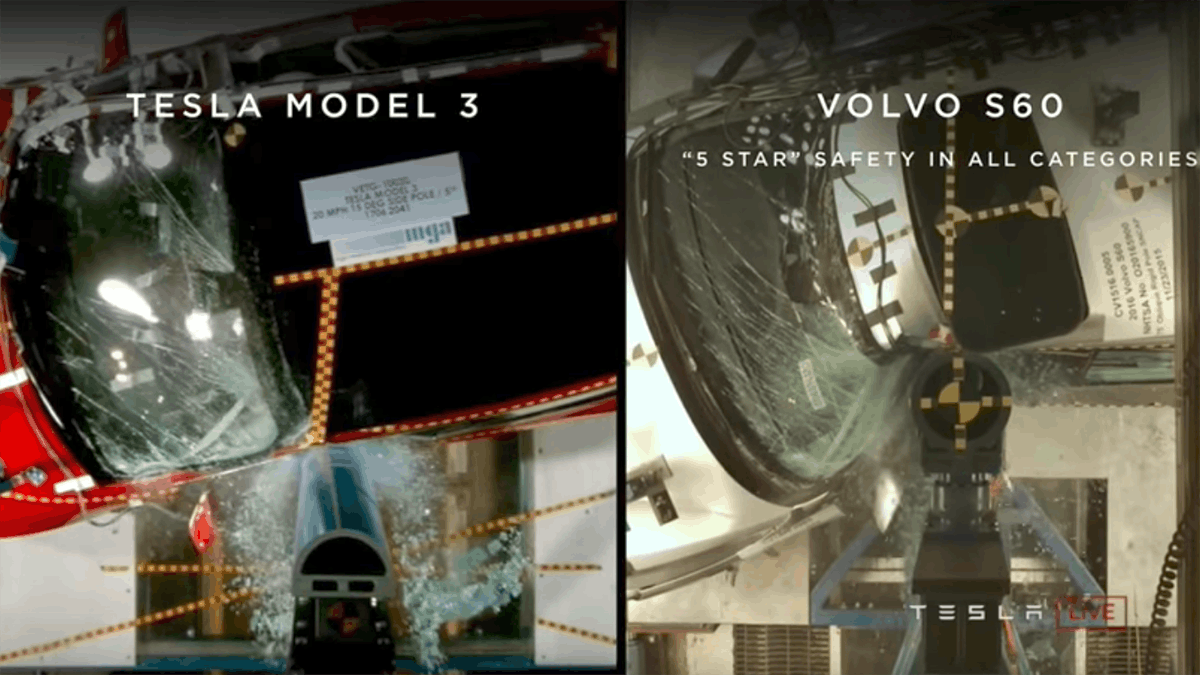 The handover venue also allowed us to see the Model 3's production-spec interior for the first time. It's unashamedly minimalistic, focused around a 15-inch landscape-style touchscreen. As with the previous portrait-style prod screen used in Teslas, this new one in the Model 3 has all of the car's functions, from climate control to sat-nav to browsing the web.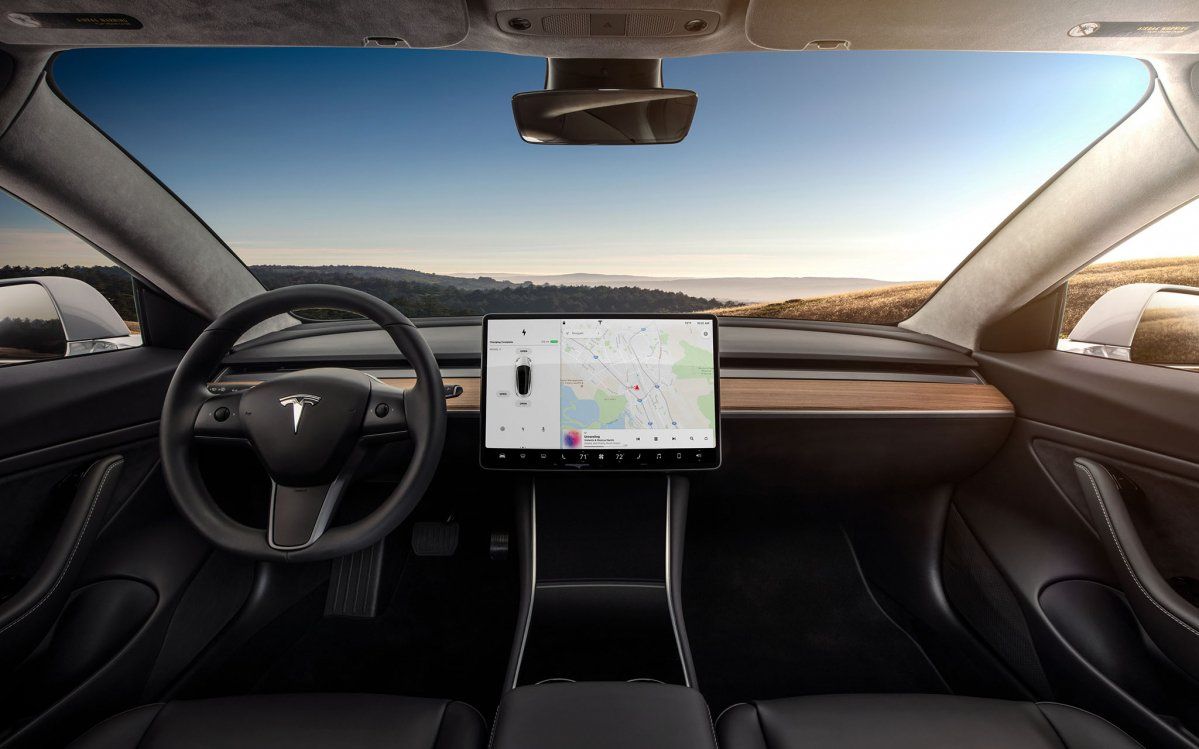 Safety was a key point touched on by Musk at the presentation. He didn't go into too much detail on the car, but did show a side-by-side comparo of how Model 3 handled the standard industry side pole impact test and how it was handled by the very safe Volvo S60. Judging solely by the photo, there's a lot less deformation in the case of the Model 3 which would lend some credibility to Musk's claim that the new model is the safest car in the world.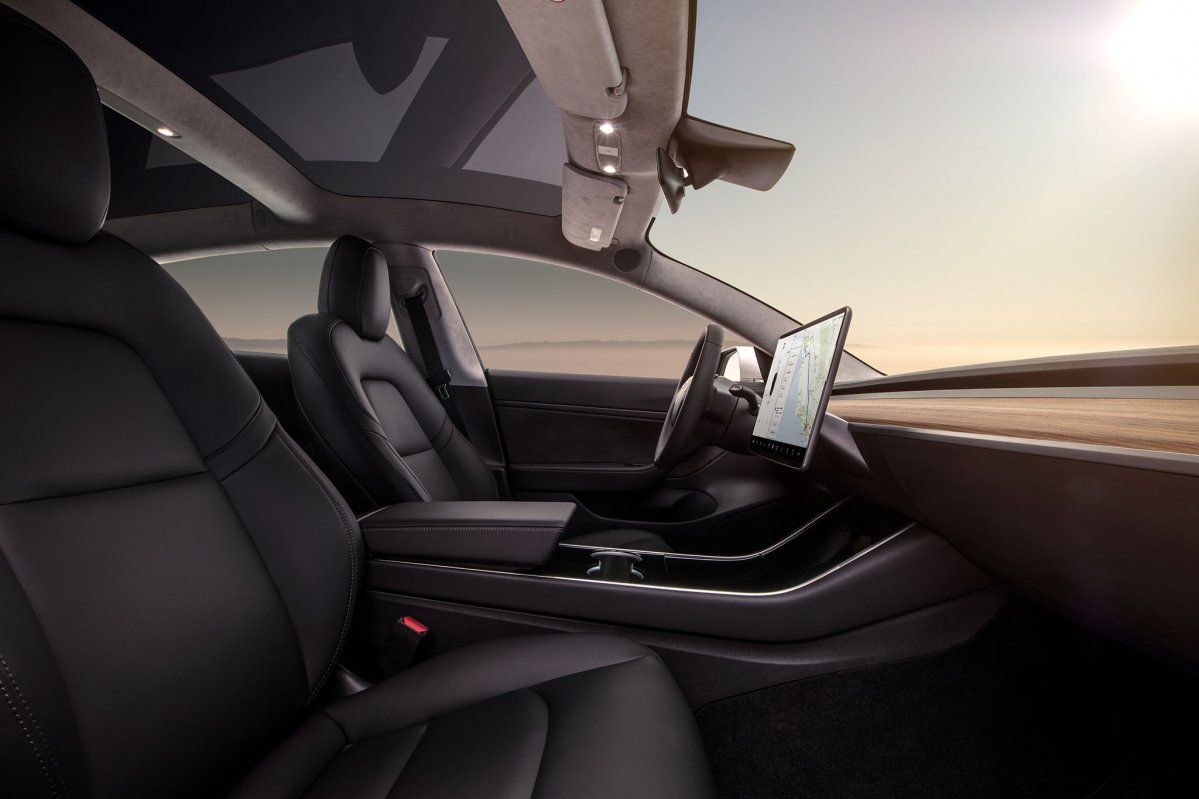 Model 3 measures 4.7 meters in length (184.8 in), is 1.93 meters (76.1 in) wide mirrors included and stands 1.44 meters (56.8 in) tall. Weight for the standard battery pack model is 1,609 kg (3,549 lbs), while the one with extra range ups that to 1,730 kg (3,814 lbs). Opting for the larger pack also affects weight distribution slightly, changing it from 47/53 to 48/52; the car's drag coefficient is 0.23 - this makes slightly slipperier than the Model S, on par with the current Audi A4 or Mercedes CLA, and one of the most aerodynamic cars out there.