The S5 badges don't fool us, Audi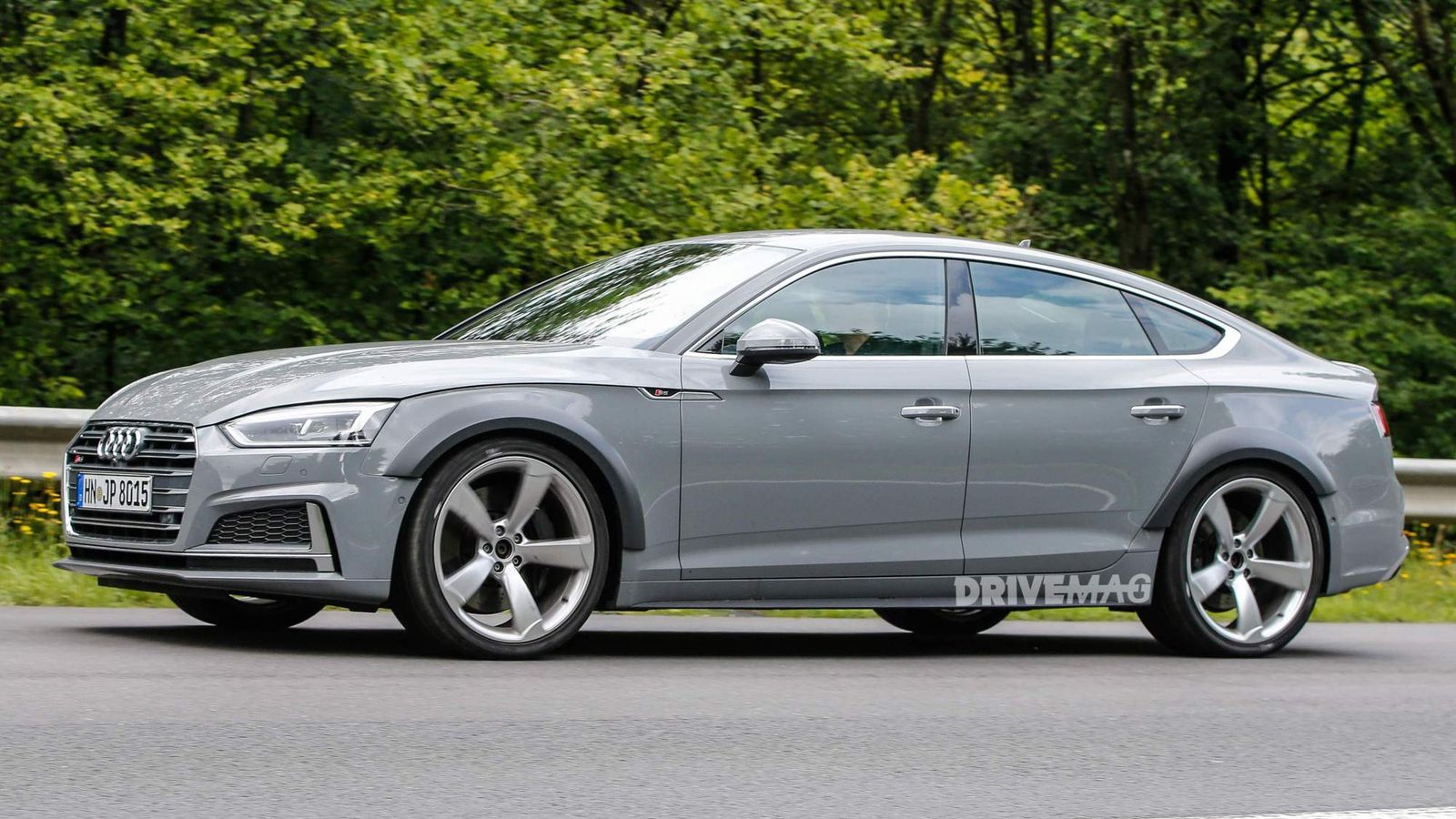 The current-generation Audi RS5 is available as a coupé only, but the future will bring at least one additional body style.
Seen here in these spy shots is the upcoming 2018 Audi RS5 Sportback, the first ever RS5 to be available in a five-door liftback body style.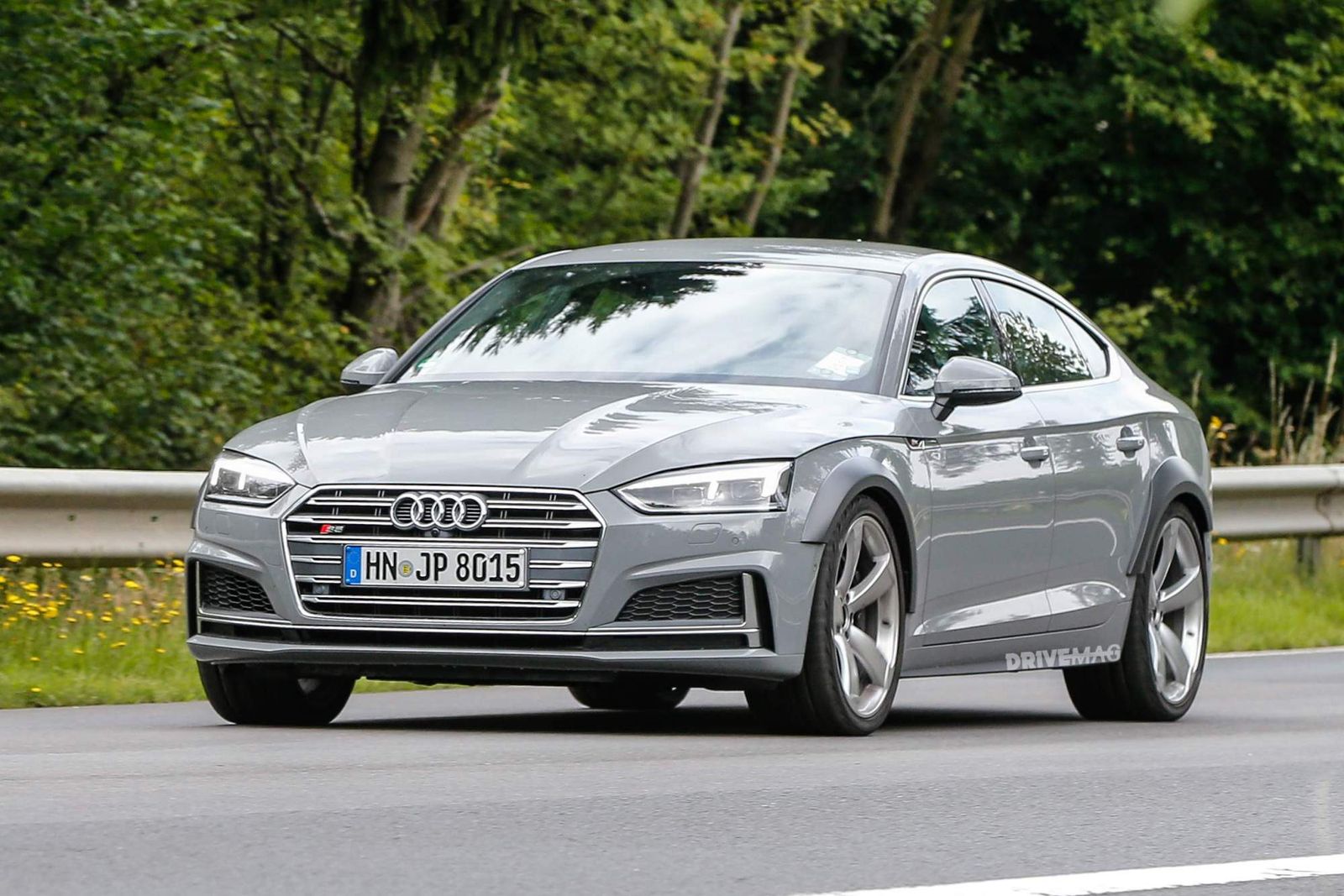 Don't let yourself fooled by the S5 badges because the prototype is indeed an RS5. Just look at the wheel arch extensions that accommodate wider tracks front and rear. Not convinced? Check out the big, oval tailpipes typically reserved for RS models.
Expected to debut early next year, the RS5 Sportback will use the same powertrain as the RS5 Coupé. That means it will be powered by a 2.9-liter twin-turbocharged V6 engine making 450 hp and 600 Nm (442 lb-ft) of torque.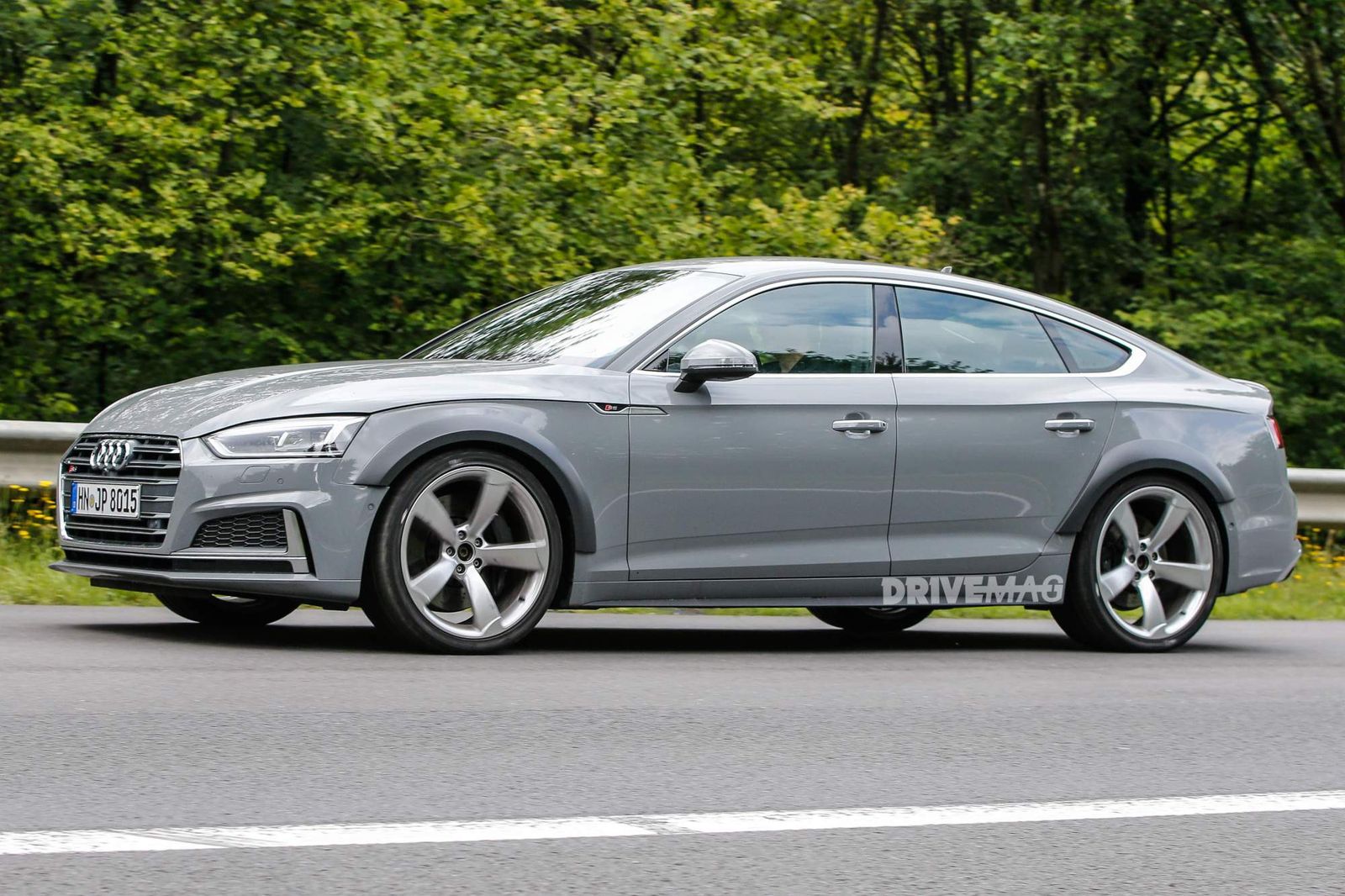 Thanks also to an eight-speed automatic transmission that sends torque to all four wheels via the quattro AWD system, the RS5 Coupé goes from 0 to 100 km/h in 3.9 seconds and reaches a top speed of 250 km/h (155 mph). The maximum speed can be de-restricted to 280 km/h (174 mph), though.
Expect similar numbers in the RS5 Sportback as well, although the five-door model will be slightly heavier due to the added sheet metal.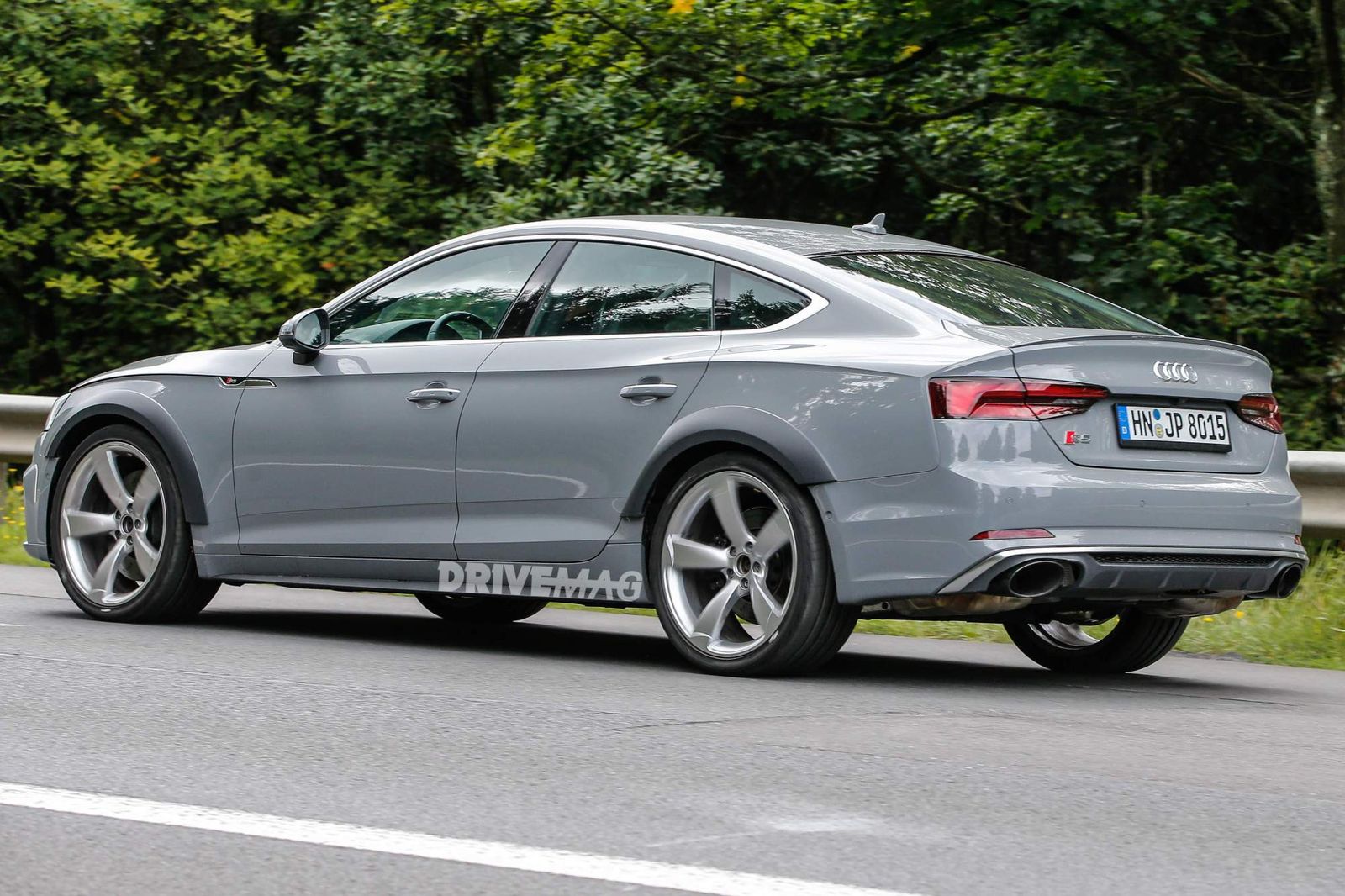 The RS5 Sportback is likely to be more expensive than the RS5 Coupé, which starts at €80,900 in Germany. The model is expected to be available in the U.S. as well, unlike the upcoming RS4 Avant which utilizes the same powertrain. While the RS4 Avant may debut at the Frankfurt Motor Show next month, the RS5 Sportback is likely to launch early next year, possibly at the Detroit Auto Show in January.
For the moment, there's no Audi RS5 Cabriolet available, but we can recommend you the next bext thing: ABT's performance kit for the S5 Cabriolet.