We can hear some Porsche aficionados yelling "Blasphemy, blasphemy!"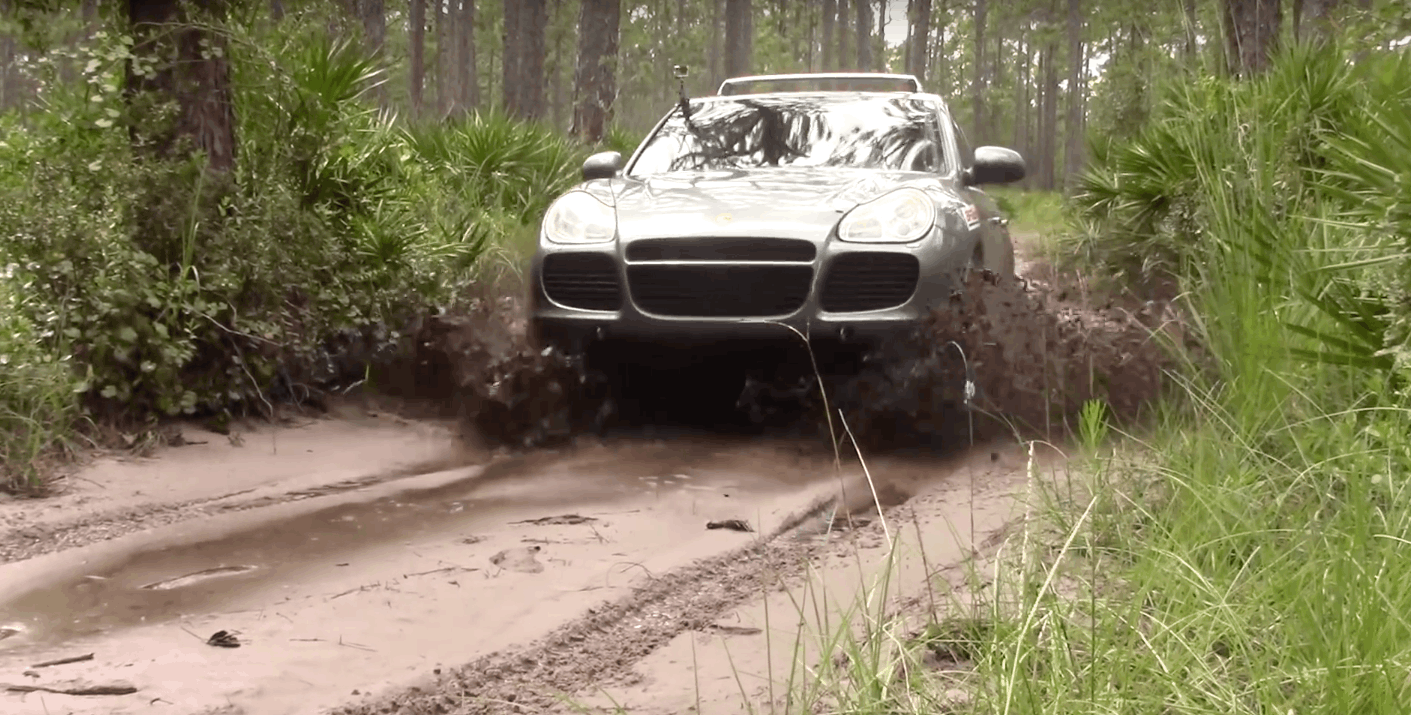 When first introduced in 2002, the Cayenne split Porsche enthusiasts into two well-defined groups faster than you can cut a watermelon in half with a katana.
The reason, we think, it's pretty obvious: Porsche never built an SUV up until that point (by the way, the Germans also came up with the Macan crossover in the meantime) and the brand's DNA was threaded into models like the 911 or – since 1996 – the Boxster.
Ultimately, the Cayenne managed to prove its worth in terms of on-the-road behavior and comfort, but more importantly, the SUV proved a gold mine for Porsche from a financial perspective.
However, we're guessing a few – if any – owners thought about turning their six-figure Cayenne Turbo into an off-road machine. That's until we caught a glimpse of the video below.
There's plenty of water, mud and other off-road delicacies like dust and rocks involved in the clip below, but somehow, with the right guidance from the one behind the wheel, this 444-horsepower Porsche Cayenne Turbo does a heck of a job on rough terrain.
As you're about to see, a few extra mods coupled with the SUV's air suspension and center locking diff can take the Porsche Cayenne pretty far, even when the asphalt refuses to cooperate.
via Road and Track