First interior spy shots show 2018 Chevrolet Corvette ZR1 eats carbon fiber for breakfast
The engine remains the final (big) piece of the puzzle, though
The Chevrolet Corvette ZR1 can't come soon enough. The last time GM gave us a new version of its flagship sports car was at the 2016 Geneva Motor Show when the glorious Grand Sport arrived.
However, it won't be long before Chevy rolls out the hardcore ZR1 model, which is expected to be the swan song of the C7 Corvette generation. While engineers are sorting out the final details of the ZR1, our spy photographers are keeping a close watch on the top dog Vette.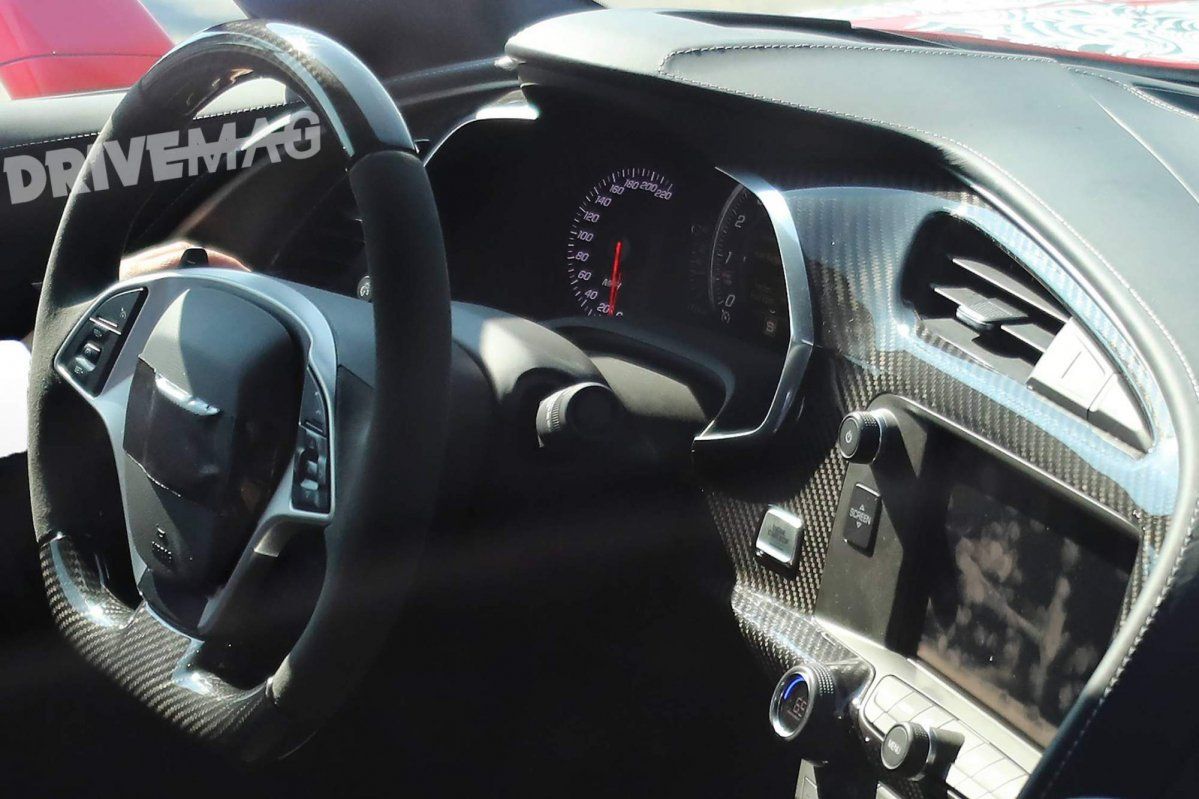 The latest batch of spy photos allows us a first look at the 2018 Corvette ZR1's interior, and, as you can see, there's no shortage of carbon fiber inside. The driver-oriented dashboard is covered with carbon fiber trim, while the flat-bottomed steering wheel uses the same lightweight material on its upper and lower parts.
We can also see that the ZR1 features an automatic transmission — most likely the 10-speed unit GM and Ford co-developed. The dash surely looks fit for a supercar, but what is it that Chevy stuffed under the bulged hood?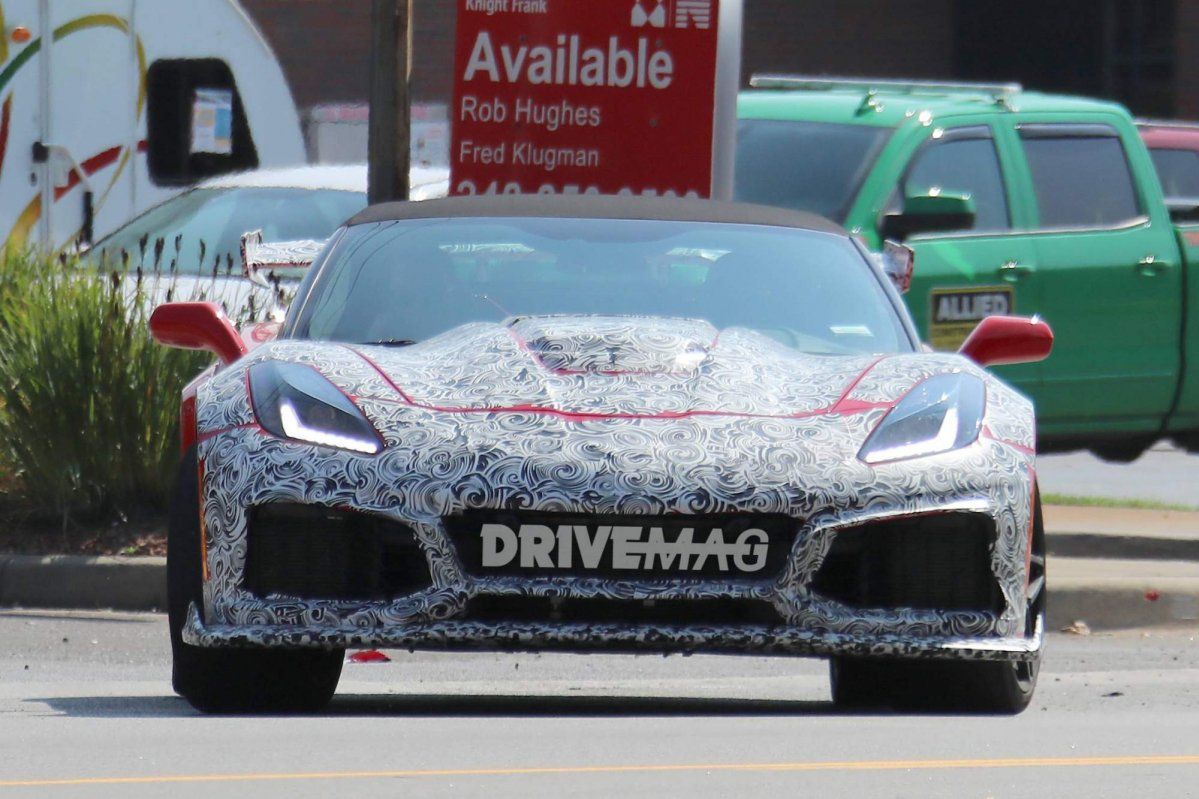 Well, nothing is certain for now, with two different rumors gaining traction recently. Some say the ZR1 will get the LT4 V8 from the Z06 and Camaro ZL1, but with a larger supercharger for even more power.Others believe Chevrolet will give the ZR1 the all-new LT5 DOHC V8 that has already been confirmed for the 2018 Corvette. The engine is rumored to feature dual overhead camshafts — which may explain why the middle of the engine hood has skyscraper ambitions.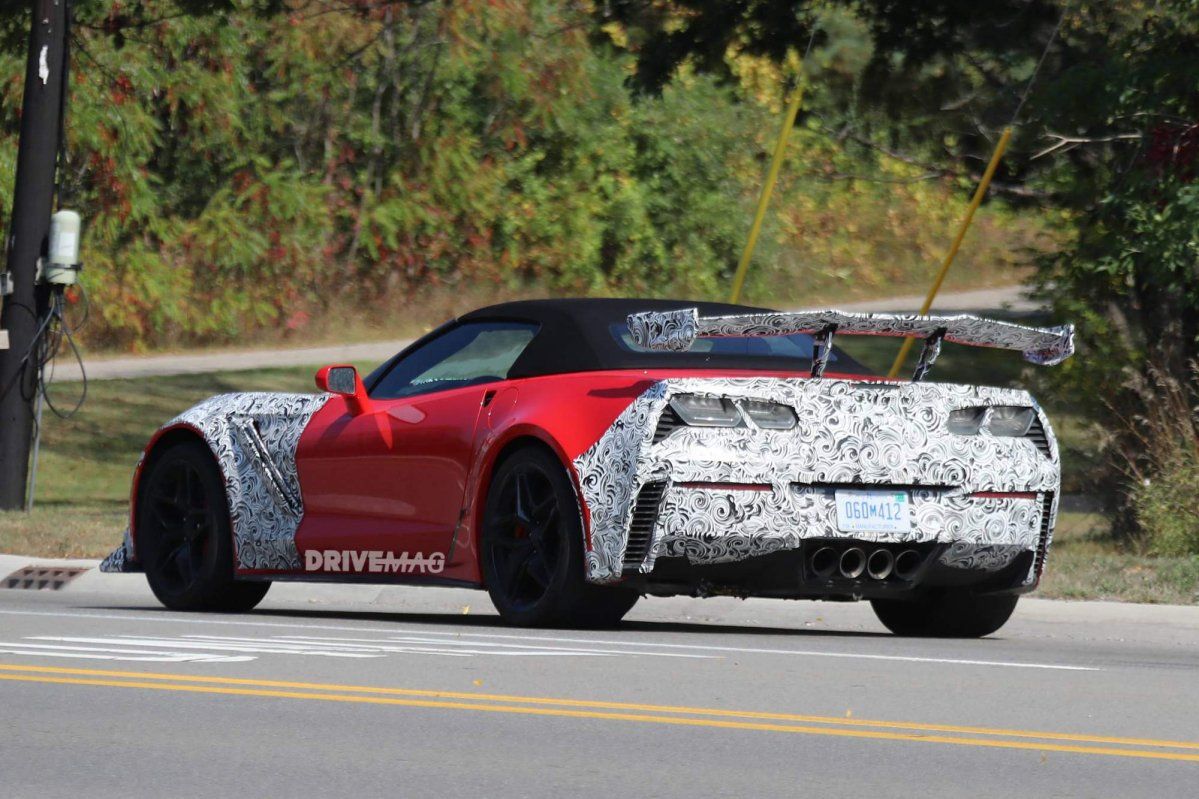 Whichever engine lurks beneath that bulged hood, the ZR1 should pack around 700 hp, allowing the C7 Vette to go out with a (big) bang.
As for the C8 Corvette, it will adopt a mid-engine configuration and look quite different from the current model.