Chassis no. 001 was accompanied by three other Sennas, a 720S, and a 600LT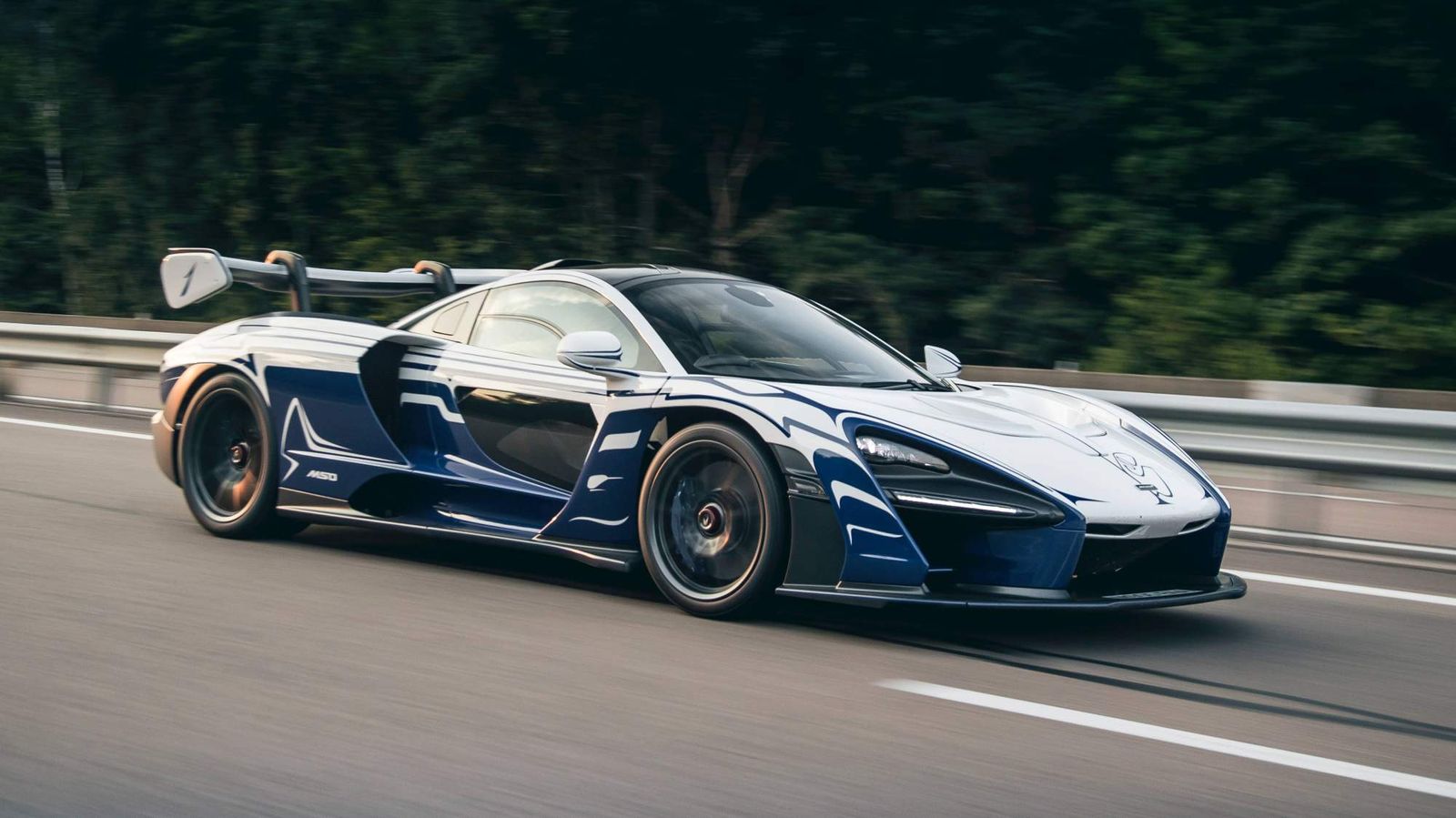 When you splash more than £750,000 on a limited-edition McLaren supercar, chances are you don't want to put too many miles on it because the last thing you want is to affect its resale value.
Well, that's not the case of the first Senna customer that has been delivered chassis number 001 by McLaren Automotive CEO Mike Flewitt in a ceremony at the McLaren Technology Centre.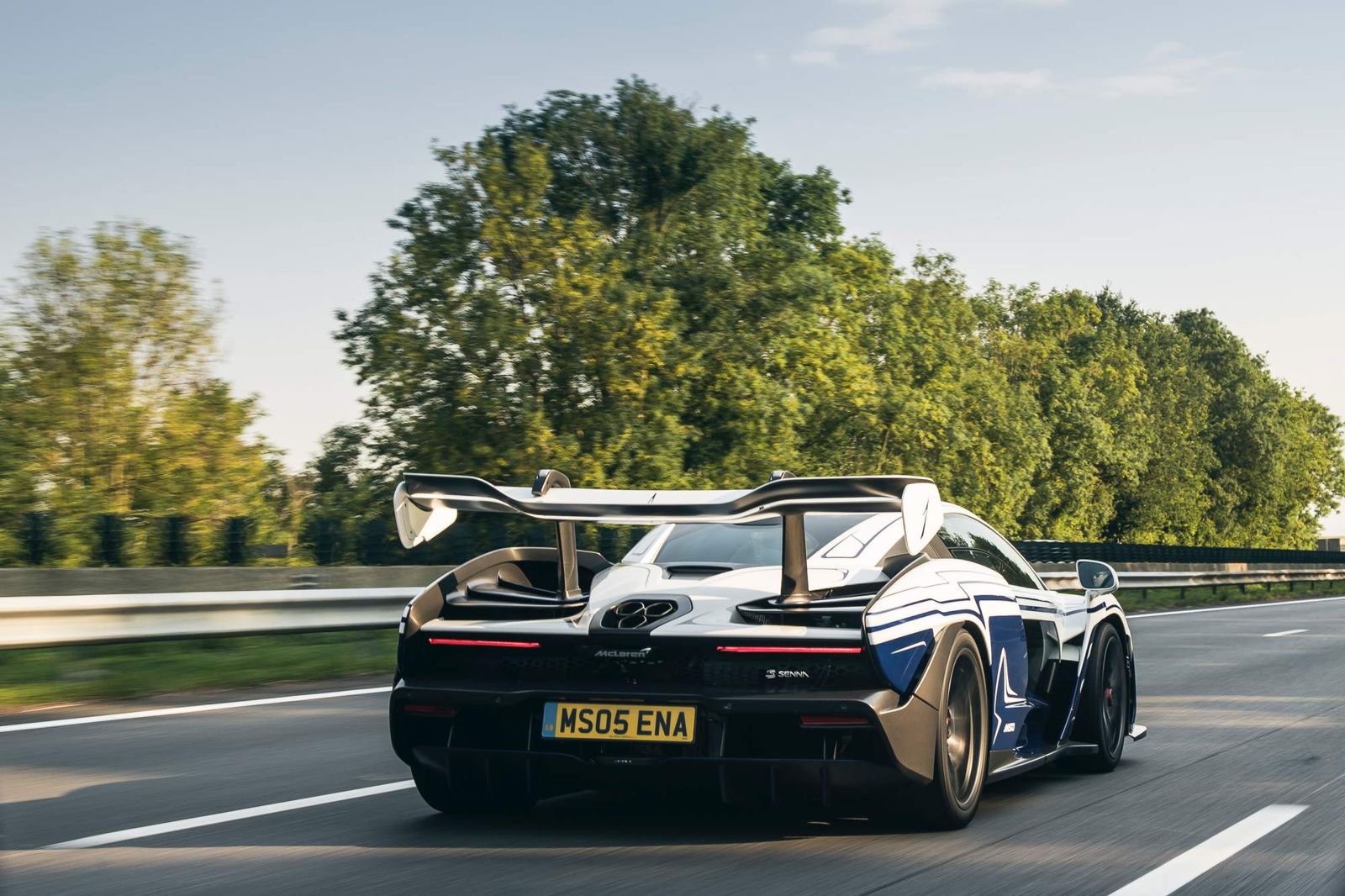 London-based businessman David Kyte immediately took his MSO-modified Senna on a 1,400-km (870-mile) road trip to the south of France, accompanied by five other McLaren cars. How's that for a maiden voyage?
[NativeAd]
The 800-hp "Senna 001" car left the McLaren Technology Centre in Woking and headed out to the south of France with three other McLaren Sennas, a 720S, and a 600LT. The convoy of supercars included drivers such as Bruno Senna, Dr Jens Ludmann (McLaren Automotive COO), and Andy Palmer (McLaren Ultimate Series Vehicle Line Director).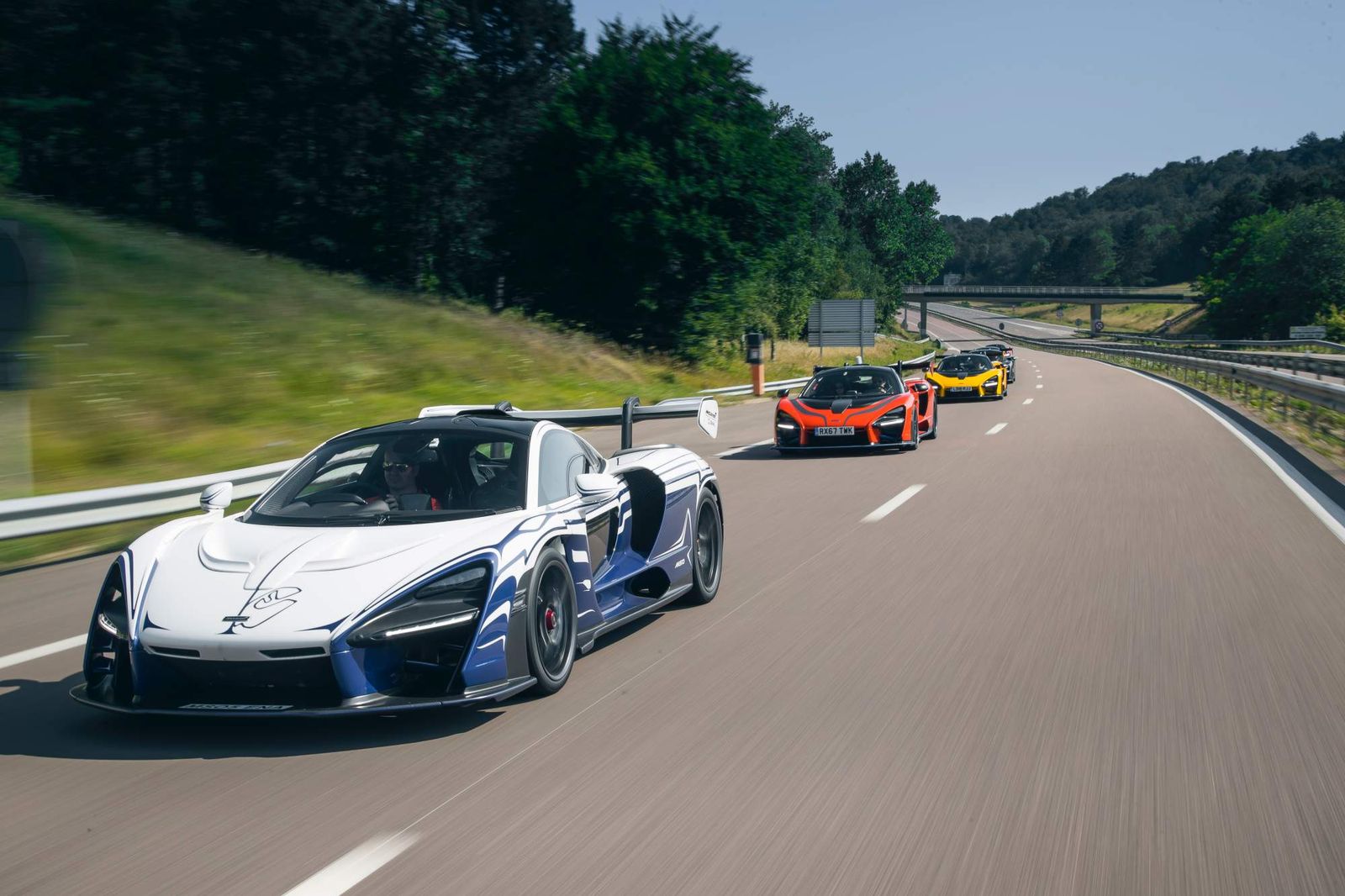 The destination was Circuit Paul Ricard, where Mr. Kyte has taken part in a Pure McLaren experience, the official track driving program of McLaren Automotive. The weekend at Paul Ricard also included the FIA-sanctioned Pure McLaren GT Series, in which David Kyte races his McLaren 570S GT4.
As you can imagine, the McLaren Senna chassis number 001 is highly personalized, combining an Anniversary White paintwork with an MSO Aurora Blue livery inspired by the way air flows over the body. Painting the car took more than 600 hours to complete.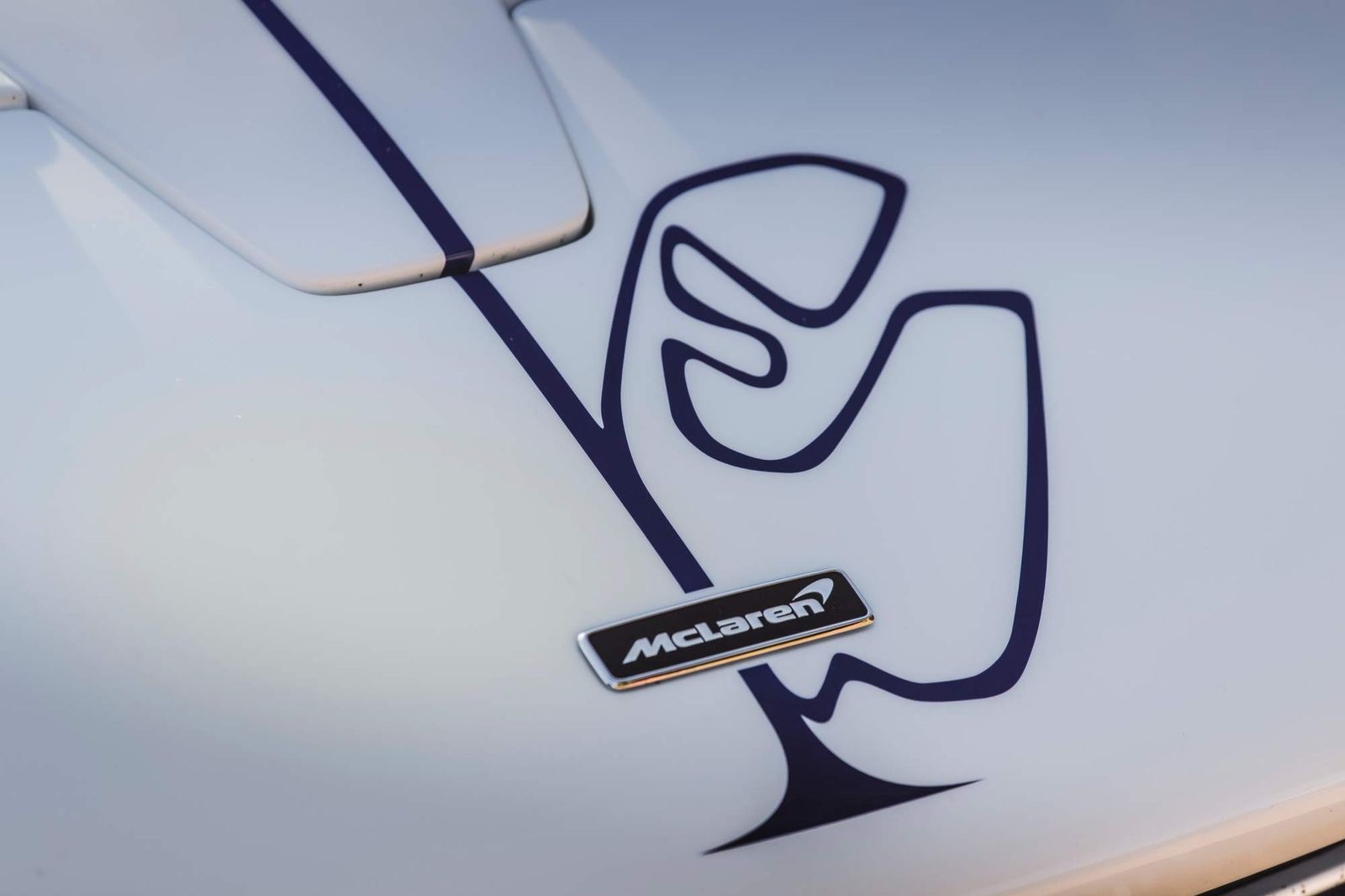 The car's exterior also features the Senna brand displayed on the wing endplate, MSO Satin Visual Carbon Fibre roof "snorkel," T-Bar and fuel filler cover, brake calipers painted in MSO Bespoke Burton Blue, and MSO Bespoke Coloured Centre Lock wheel nuts in Volcano Red.
The car incorporates many references to the late Ayrton Senna, including his signature on the door shut, the years that he was F1 World Champion engraved on the throttle pedal, and the layout of the Interlagos circuit visible on the front of the car.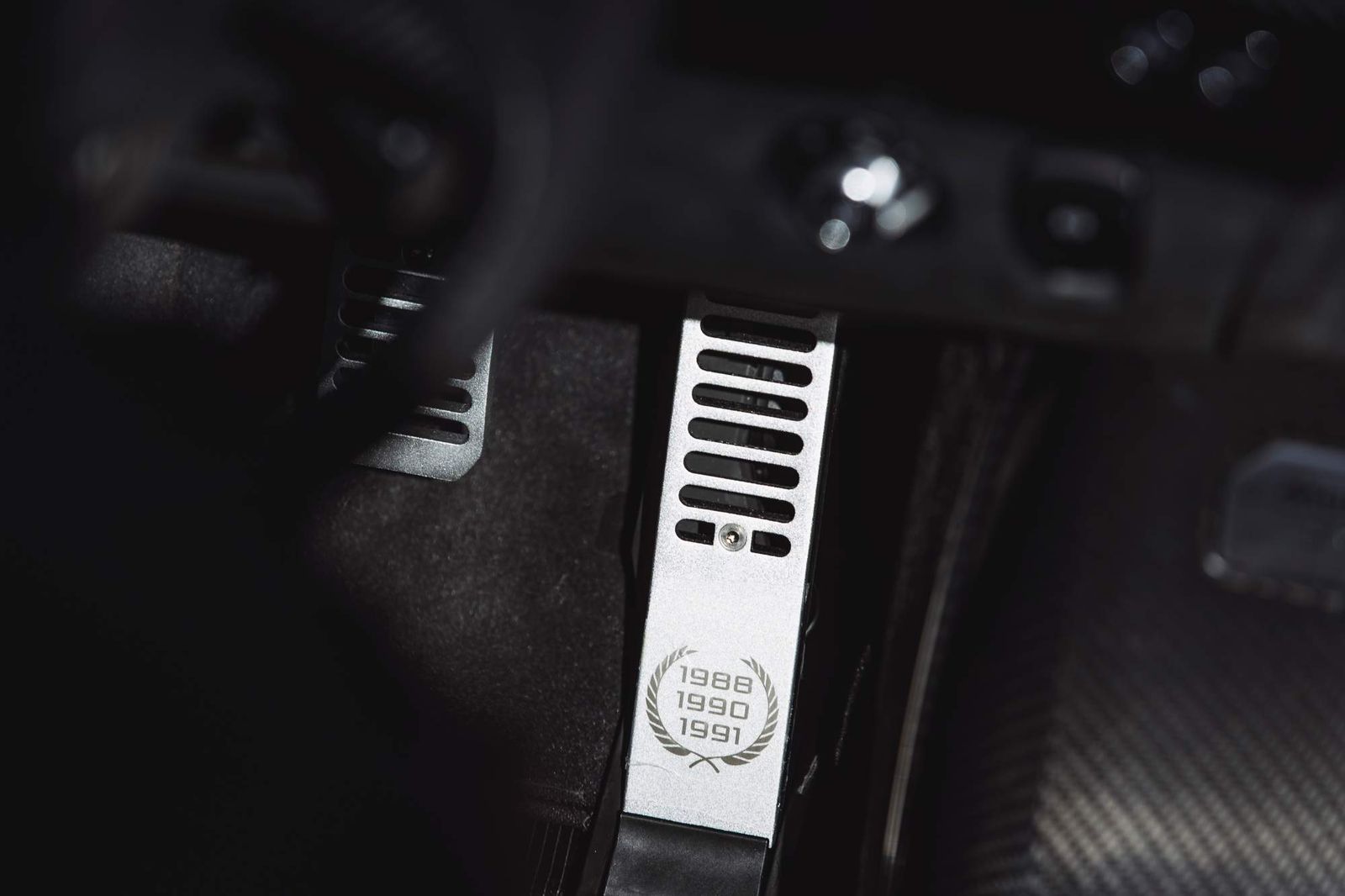 Inside, the McLaren Senna 001 features an MSO Bespoke interior trim in black Alcantara, as well as Harissa Red diamond-stitching on the seats and Senna "S" logo embroidered on each headrest. The cabin also gains a black carpet with Harissa Red Alcantara piping and decorative stitch, Volcano Red door struts, and red-tinted carbon fiber control surrounds. The vehicle keys are also in red-tinted carbon.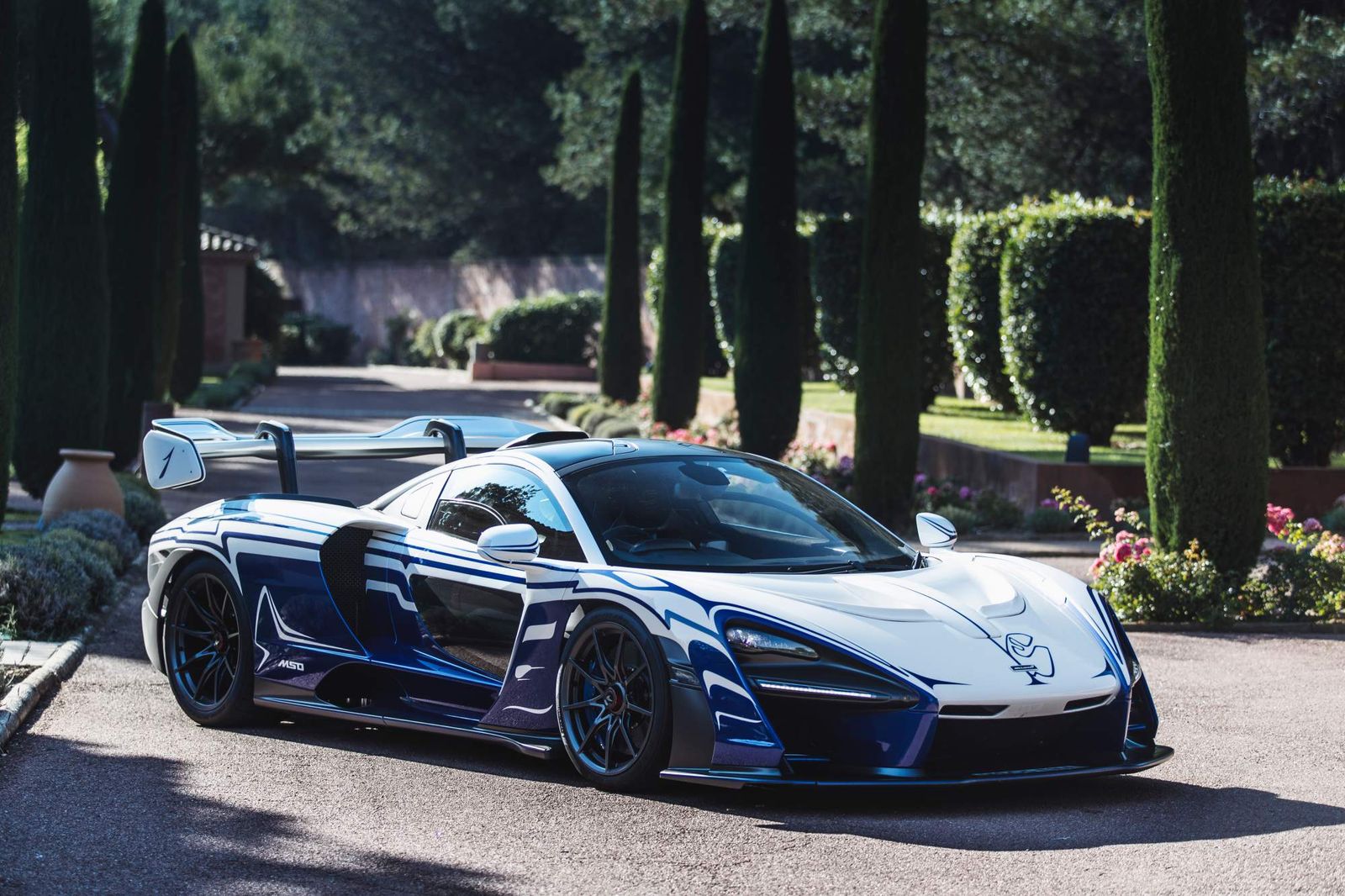 READ MORE: Now check out North America's first McLaren Senna