It's one of only six examples built to honor Sergio Pininfarina's life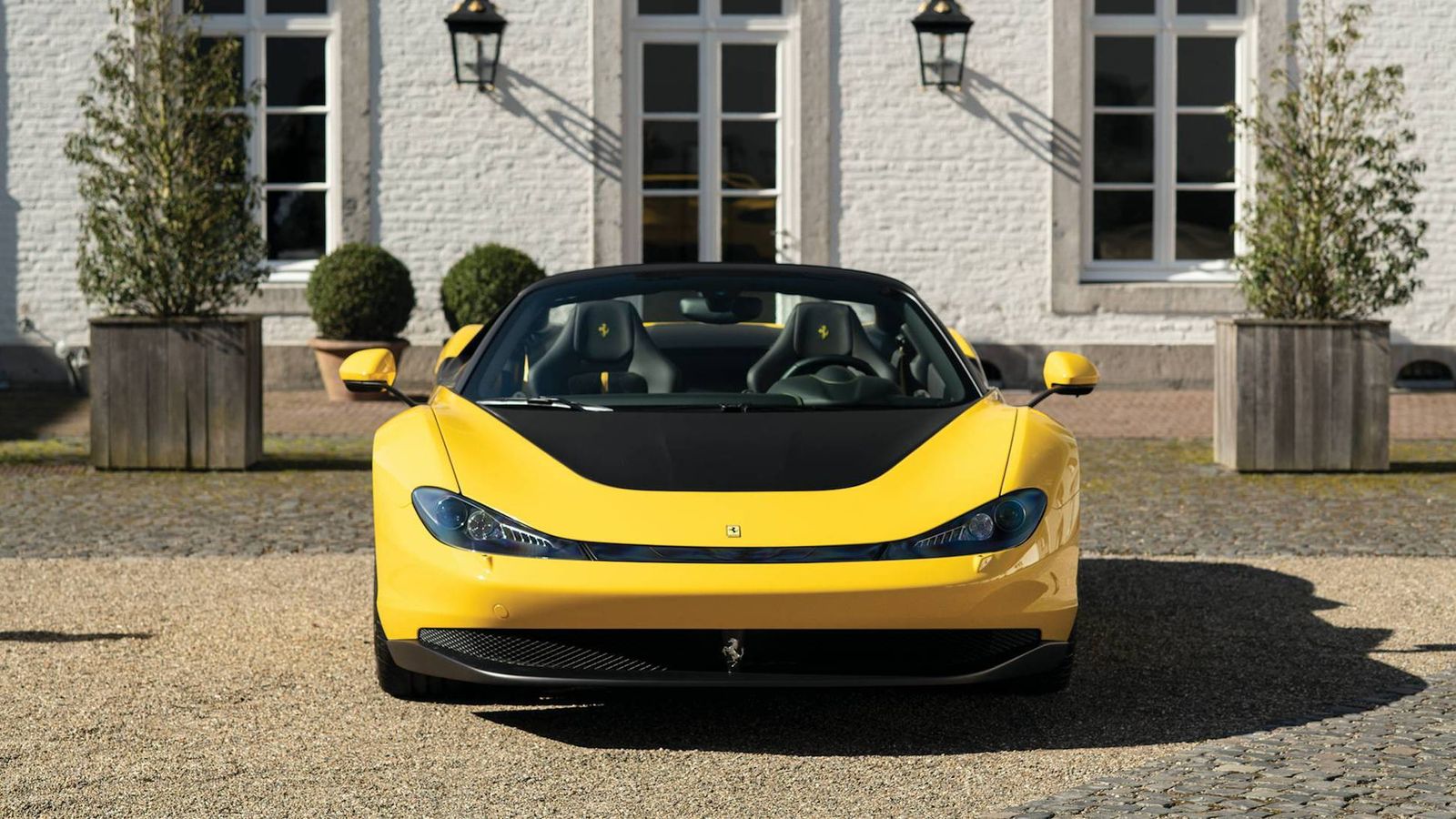 When it comes to rare automotive works of art, it's not easy to beat coachbuilt Ferraris — particularly when they feature the Pininfarina signature. Over the years, the Italian design giant and coachbuilding specialist has rolled out some stunning Ferrari models for wealthy customers: the Enzo-based Ferrari P4/5 for James Glickenhaus and 458 Italia-based Ferrari SP12 EC for Eric Clapton are just two that spring to mind.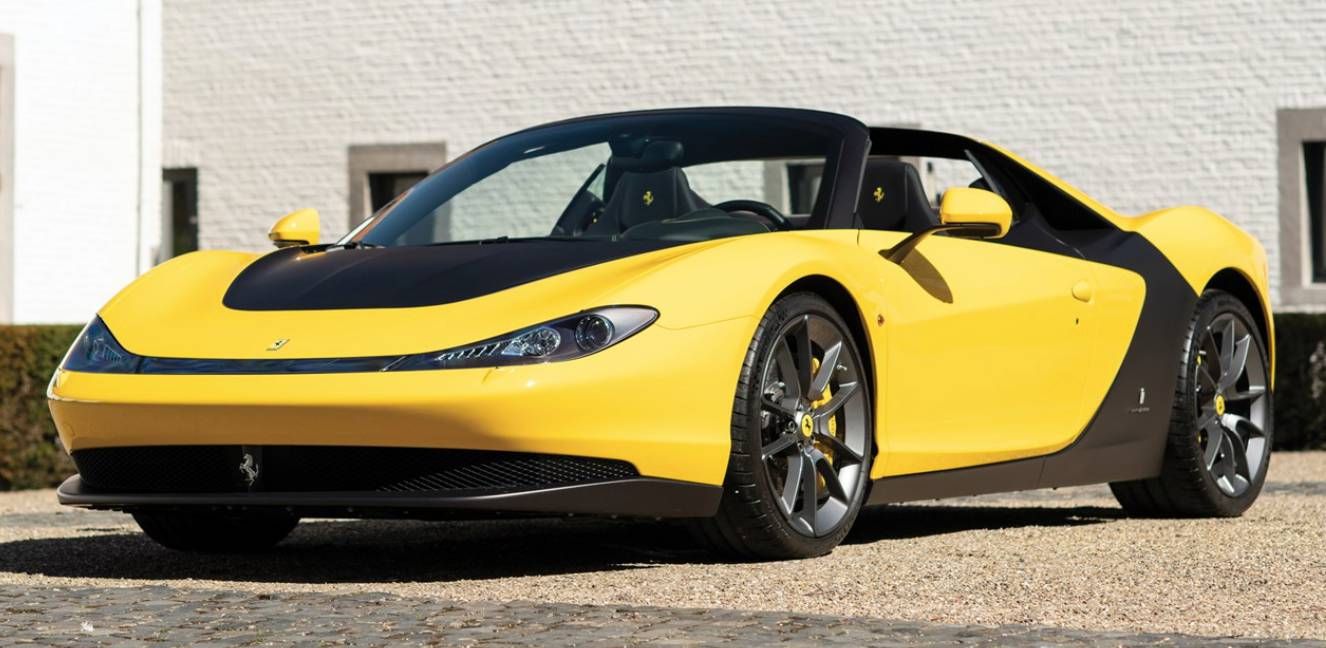 But one of the most visually shocking has to be the Ferrari Sergio, a rare model built to honor Sergio Pininfarina after his passing in 2012. The car celebrated not only the designer's life but also the collaboration between his company and Ferrari. Unveiled at the 2013 Geneva Motor Show in concept form, the Sergio was a two-seater Barchetta that combined a unique bodywork with the underpinnings of the Ferrari 458 Spider.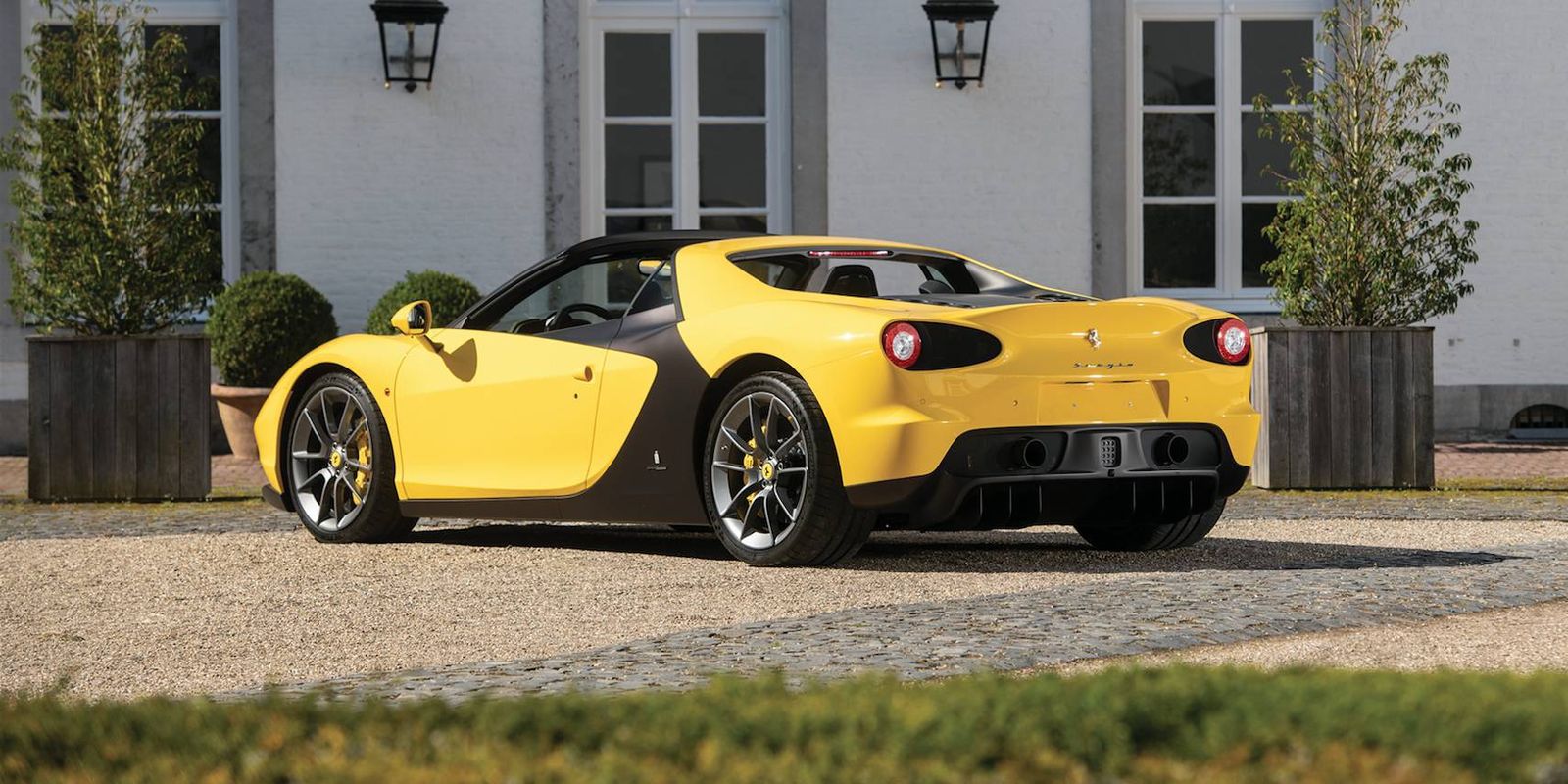 Initially, Pininfarina didn't announce its intention to build the Sergio, but several months later the company said it would make six of them together with Ferrari. There were some changes, however. For one, the 458 Spider engine was replaced by the heart of the 458 Speciale — a 4.5-liter naturally aspirated V8 rated at 605 hp (597 bhp) and 540 Nm (398 lb-ft) of torque.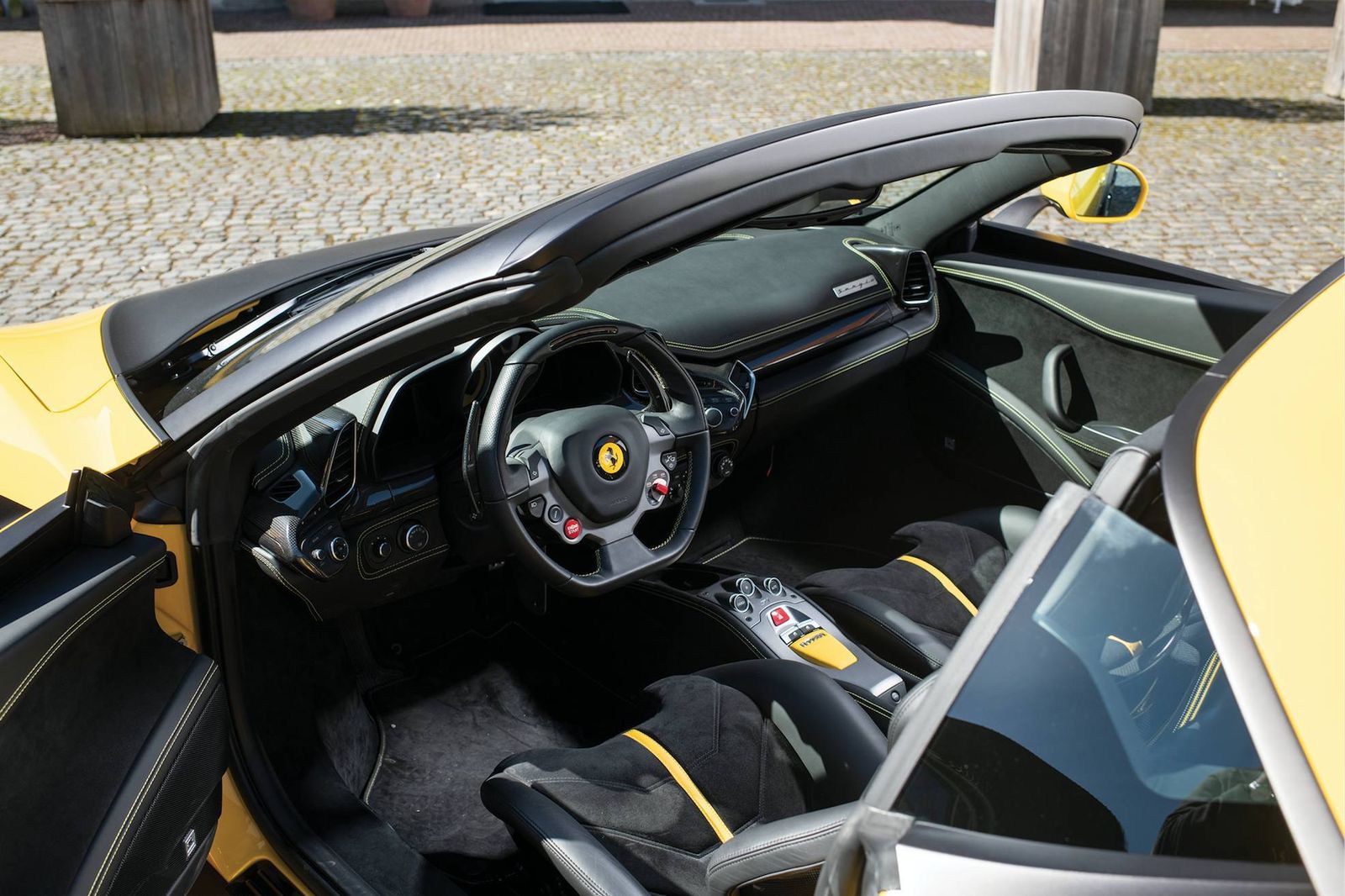 Then there were some styling modifications as well. To facilitate registration and homologation for road use, the Sergio adopted the windshield, interior, and taillights from the 458 Spider. Pininfarina also added conventional doors with power-operated windows and a slightly revised rear end compared to the concept.
The yellow-and-black example you're looking at is the first road-going model unveiled to the public at the 2015 Geneva Motor Show. After the venue, it was delivered to its first owner in Switzerland, and since then, the car has racked up less than 200 kilometers (124 miles). As a result, the spectacular-looking roadster is in brand-new condition.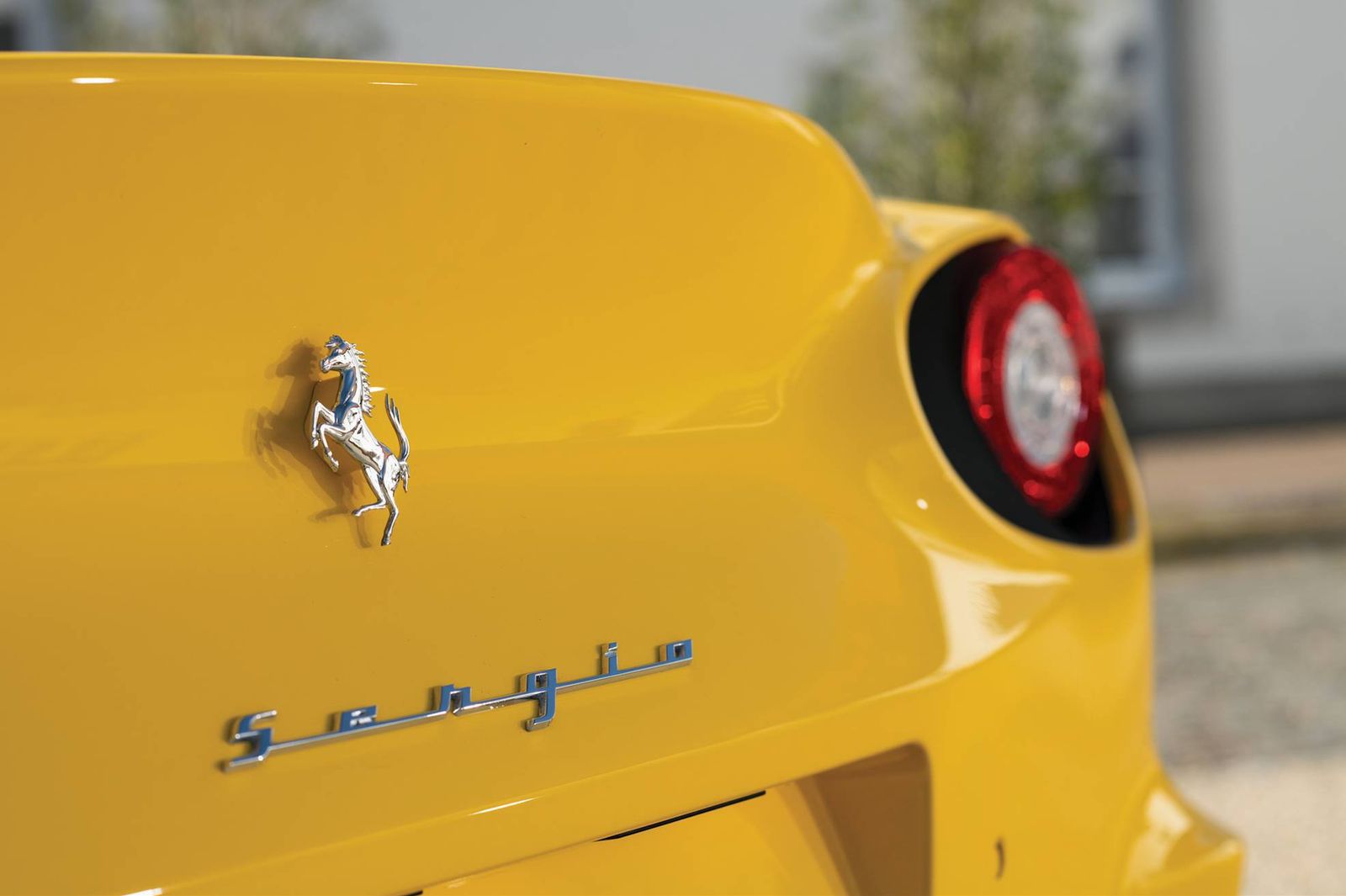 Those who are interested in owning the most significant of the six Ferrari Sergio models can place their bids at RM Sotheby's auction on May 12 at the Grimaldi Forum in Monaco. There's no pricing available, but a seven-figure sum is expected given that the very same car was put up for sale last year for $5 million.
Via Road & Track
READ MORE: Pininfarina H2 Speed is a 653-hp hydrogen-powered racer