Yes, million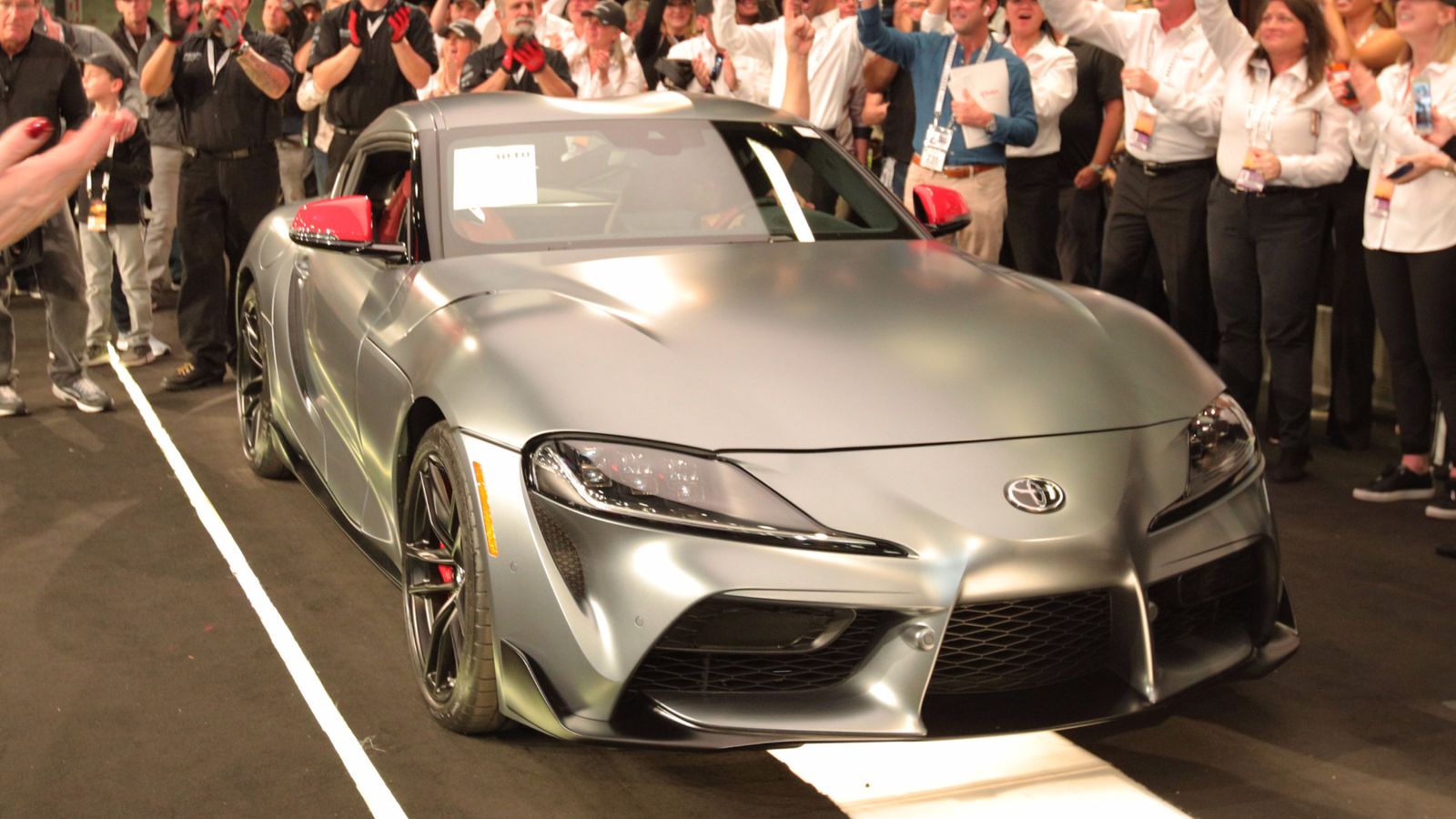 There's no running from the fact that the new 2020 Supra A90 is here, just as there's no hiding from the fact that someone bought the first-ever 2020 Supra to be assembled for a bucketload of money.
The lucky and a-little-less-rich owner had to pay $2.1 million to secure a brand new 2020 Toyota Supra.
The car wears the VIN 20201, where "2020" means the year the new Supra hits the market and "1" marks the first vehicle to leave the production line.
To better underline the car's uniqueness, the most expensive Supra in the world – if we can call it that – features a matte gray exterior, red mirror caps and matte black wheels.
On the inside, the theme is carried with red cabin trim and carbon fiber inserts. Oh, and yeah, every cent will go to support the American Heart Association and the Bob Woodruff Foundation.
SEE MORE: 2020 Toyota Supra cabriolet is not a bad idea at all