You don't need to sacrifice handling to get a cheap drop-top nowadays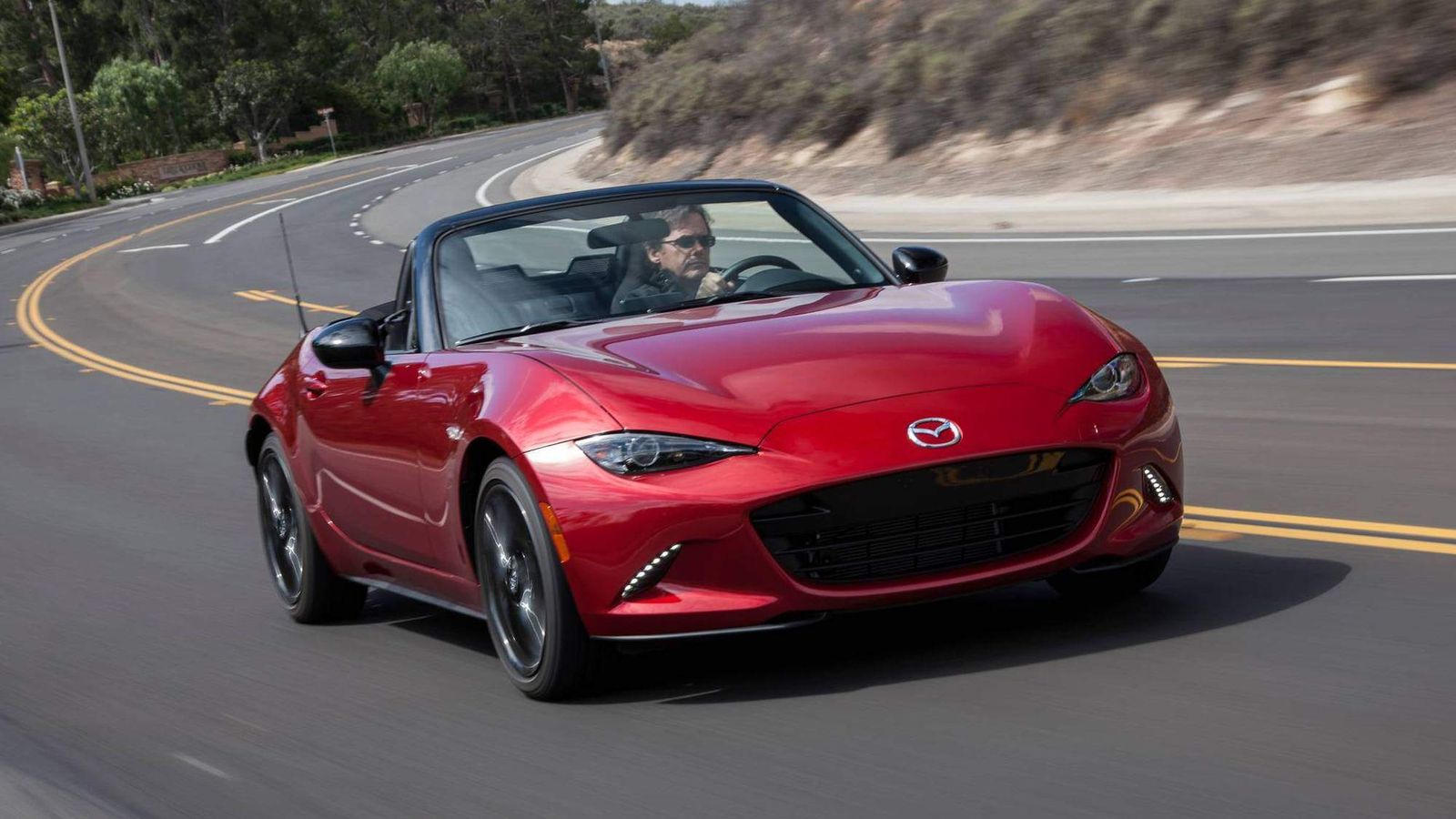 Summer may be on its way out if you live in the United States, but that doesn't change the fact that a convertible is always a good idea.
Just think about it: you could be taking advantage of each sunny day (and make every cloudy day agreeable) by driving your open-top car. Not to mention that feeling the wind blow through your hair won't be the only pleasure you'll get.
That's because the list below includes convertibles that are not only reasonably cheap but also fun to drive. Because having a removable roof above your head isn't everything — if you buy a drop-top the driving experience must be great too.
So, without further ado, here are our five most affordable and fun-to-drive convertibles you can buy today in the United States, ordered according to their fun factor.
#5 2017 VW Beetle S Convertible – $25,545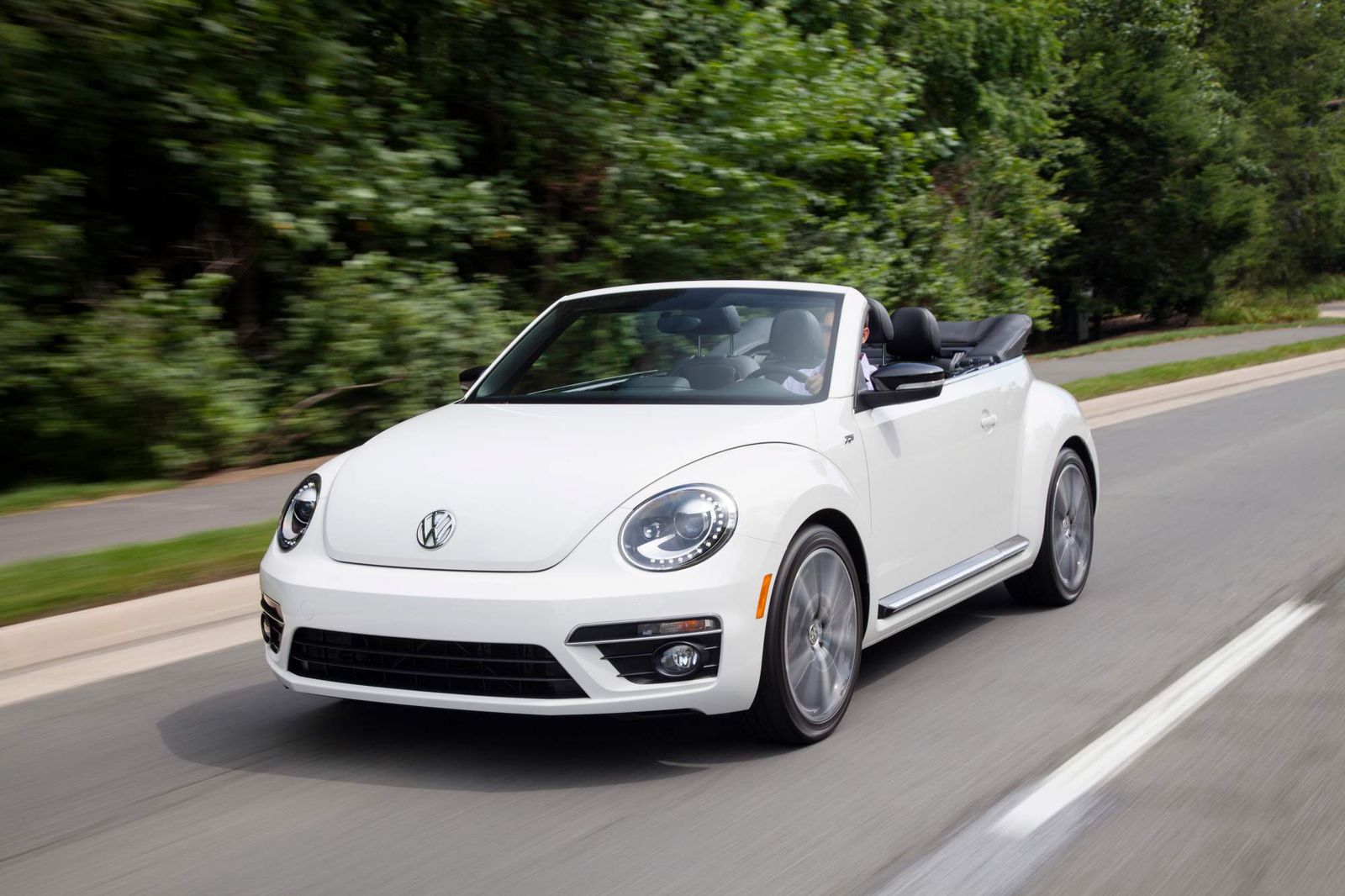 Like its predecessor, the second-generation of VW's reinvented Beetle is also available as a Convertible. But unlike its forerunner, the current one is quite fun to drive — for a front-wheel-drive car, at least. Mechanically-related to the Golf Mk6, the Beetle is powered by a turbocharged 1.8-liter TSI gasoline engine that sends 170 hp to the front wheels via a six-speed manual transmission.
You can get a base 2017 VW Beetle S Convertible for $24,725 (plus $820 destination) for which you get standard features such as sport-design bumpers, power-folding soft top, automatic headlights, 16-inch alloys, rearview camera, heated front seats, and more.
#4 2017 Ford Mustang V6 Convertible – $31,585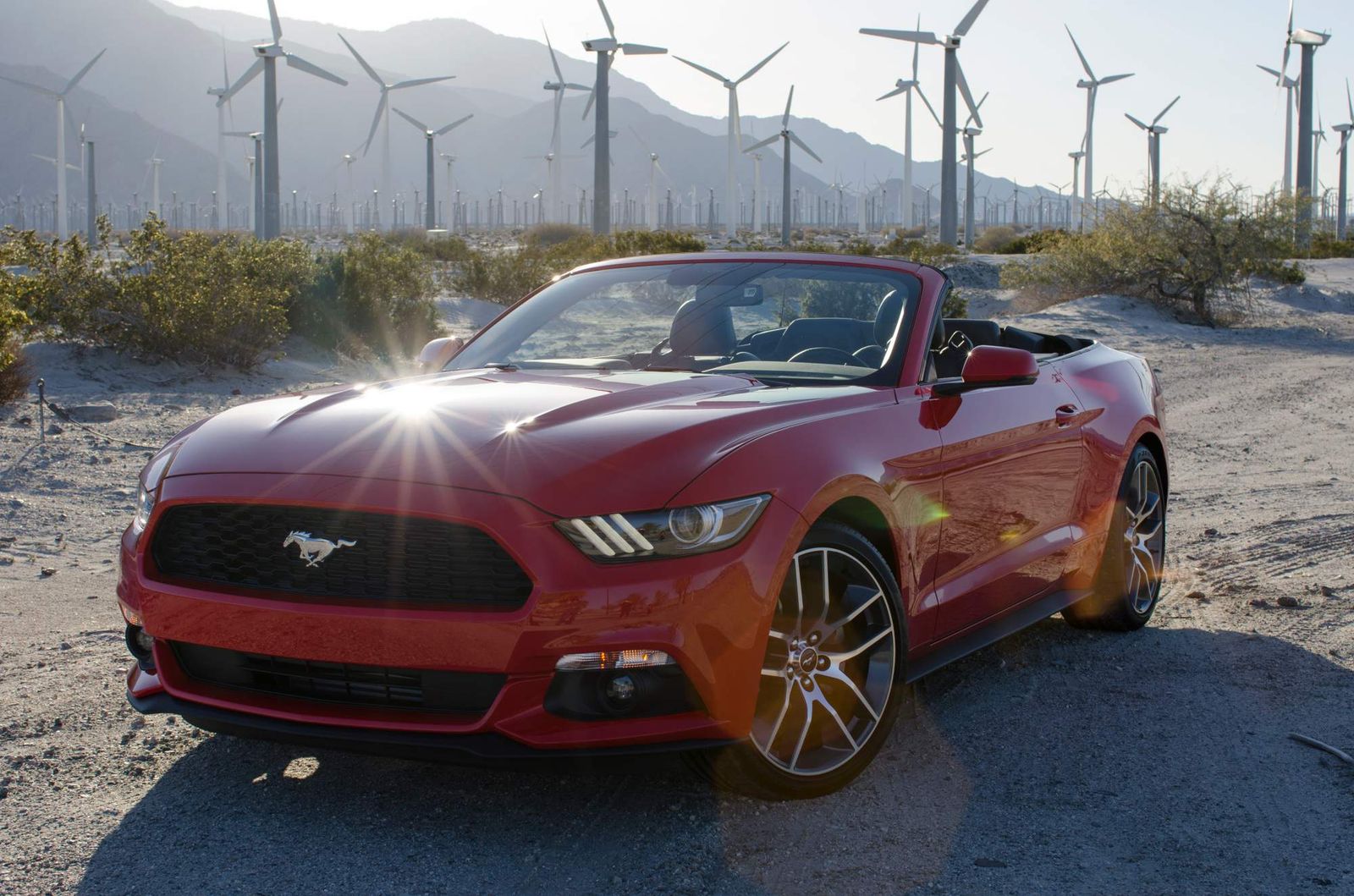 This is the only model of our list that breaks the $30k barrier, but it's a Mustang, right? Plus, it's great value for money. For $30,685 (plus $900 destination), you get a 300-hp 3.7-liter V6 engine mated to a six-speed manual transmission that drives the rear wheels.
Granted the engine is a bit dated, but it's torquey (280 lb-ft/379 Nm), allowing for a 0-60 mph sprint in about 6 seconds. Plus, it's a rear-wheel-drive stick shift, which means it offers an involving experience for the person sitting behind the wheel. Oh, and did we mention it's a freaking Mustang? Just hurry up if you want to buy one because Ford has dropped the V6 starting with the 2018 model year, leaving the more expensive EcoBoost four-cylinder turbo as the base model.
#3 2018 MINI Cooper Convertible – $27,550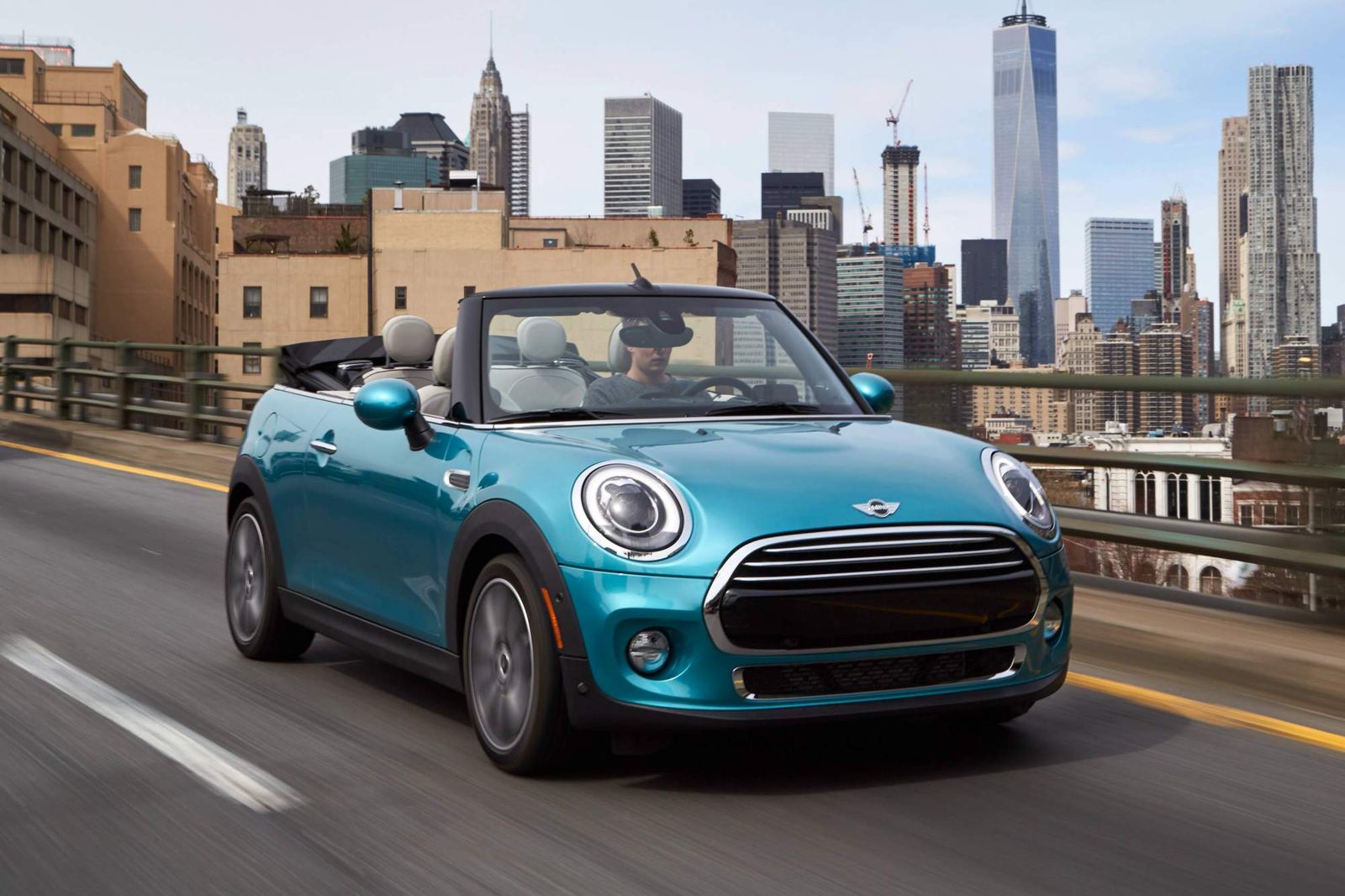 MINI doesn't waste any opportunity to brag about its cars' go-kart feeling, and while that's not the case with some of its models, it certainly applies to the Hardtop 2 Door. But what about its drop-top equivalent, the MINI Convertible?
Well, it's not quite as sharp given the extra weight, but it's very close, which means you'll still have lots of fun driving it — more than in almost any other convertible in this price range. $26,700 (plus $850 destination) will buy you a base 2018 MINI Cooper Convertible powered by a 134-hp 1.5-liter turbocharged three-cylinder engine. Hooked to a six-speed manual transmission that drives the front wheels, the Cooper Convertible is agile and quick enough for real-life driving scenarios. Not to mention that it's cool.
#2 2017 Fiat 124 Spider Classica – $25,990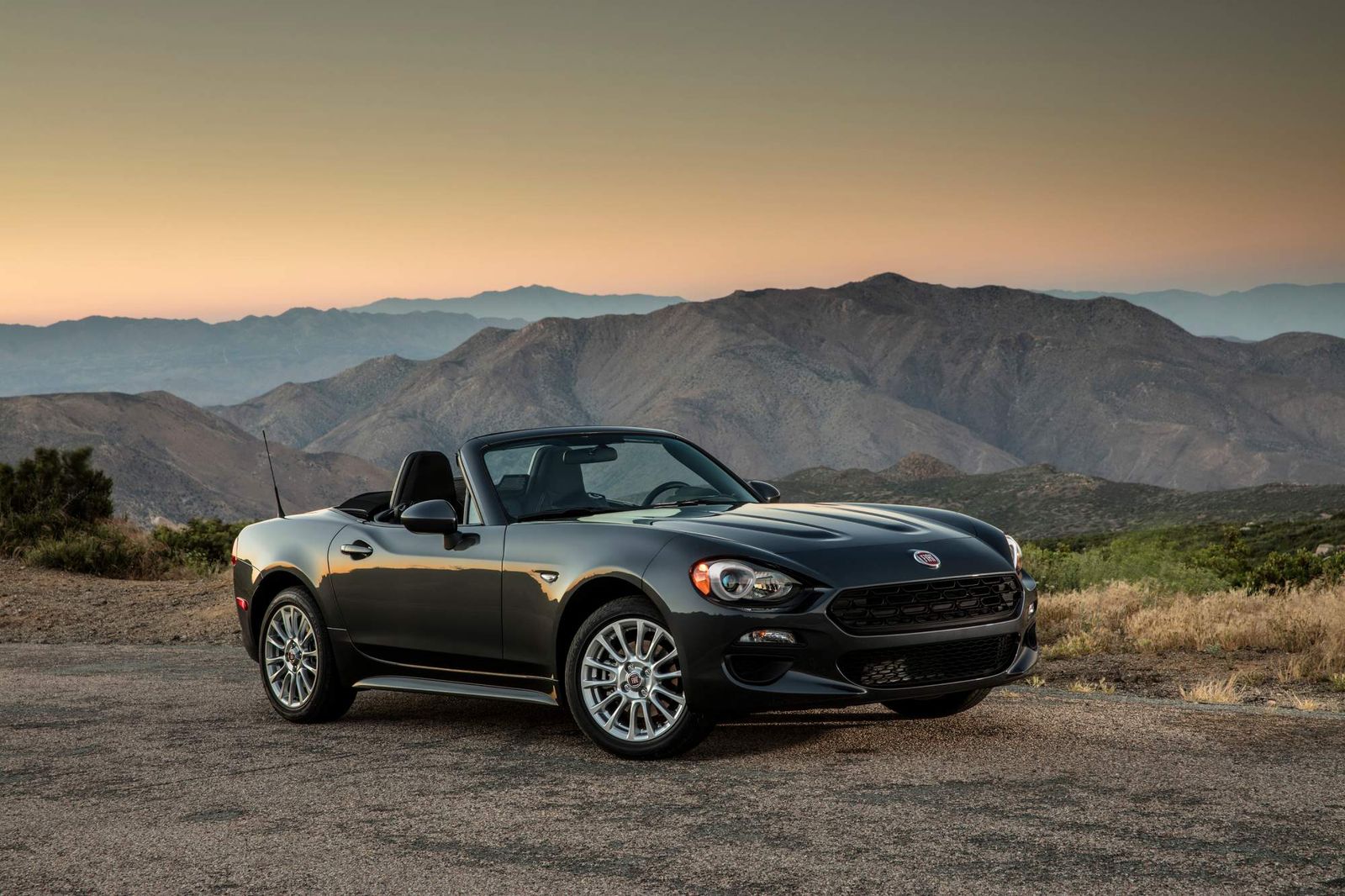 Despite the name that sounds familiar to Fiat fans, the 124 Spider is more Japanese than Italian. That's because it uses the underpinnings of the excellent Mazda MX-5, albeit sporting restyled front and rear ends. There are other essential differences, however. Unlike the Miata, which uses a naturally aspirated engine, the Fiat 124 Spider is motivated by a 1.4-liter turbocharged four-cylinder unit that makes 160 hp and 184 lb-ft (249 Nm) of torque in base form.
With higher peak torque from lower revs than the Miata, the 124 Spider has increased drivability. Couple that with a six-speed manual transmission and rear-wheel drive and you begin to understand the roadster's appeal. What's also appealing is the base price of the entry-level 2017 Fiat 124 Spider Classica: $24,995 plus $995 destination.
#1 2017 Mazda MX-5 Miata Sport – $25,790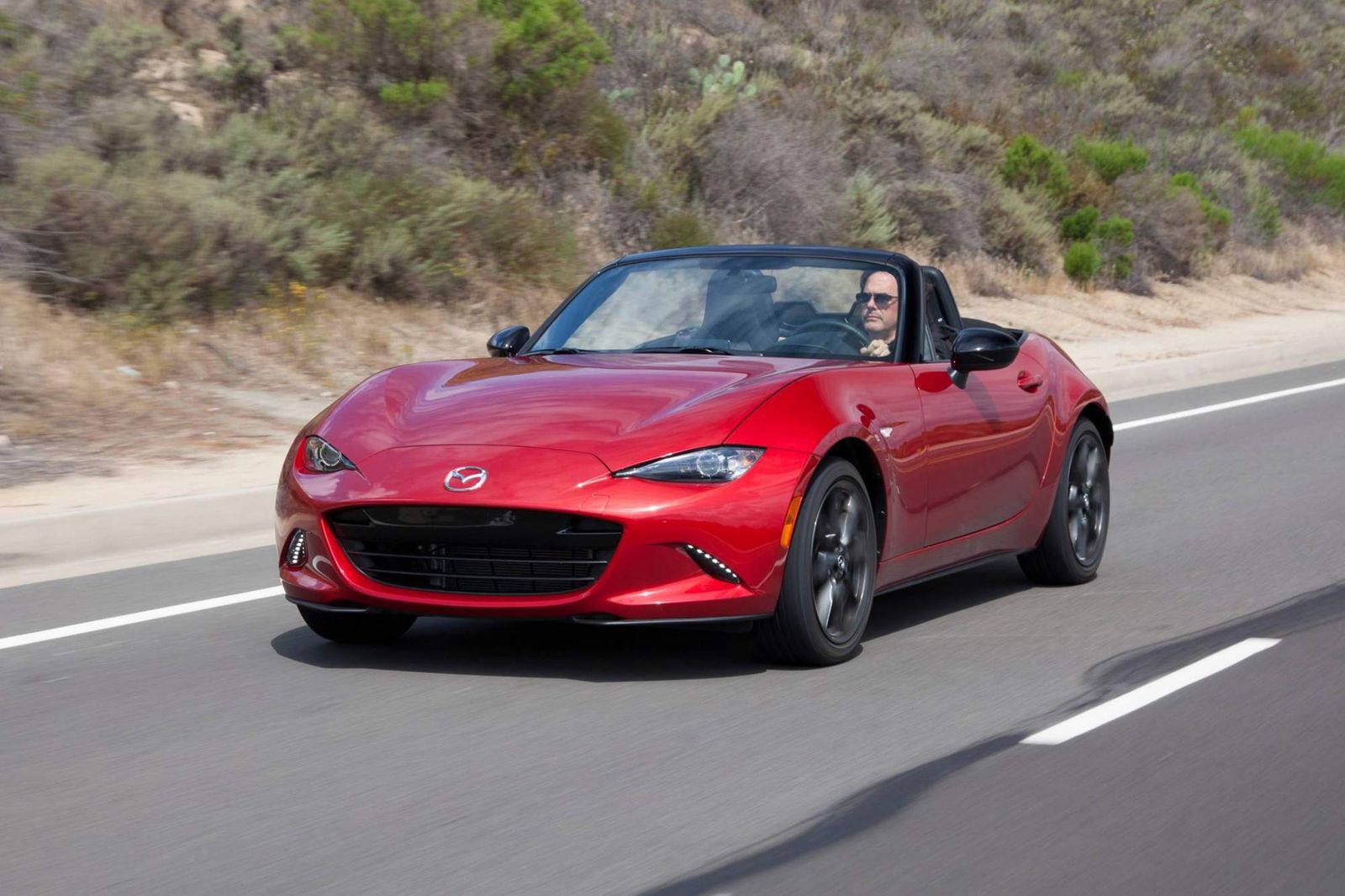 Since 1990, the go-to model for buyers looking for an affordable, fun to drive roadster has been the Mazda MX-5. The latest ND generation is a spectacular return to origins — it weighs almost the same as the NA Miata, despite complying with modern safety regulations.
It's also a fantastic car to drive (see our review here) that offers a pure, unadulterated experience thanks to ingredients such as the 155-hp naturally-aspirated 2.0-liter engine, short-throw six-speed manual transmission, rear-wheel drive, and an easy-to-use manual soft top. All that for $24,915 (plus $875 destination), the price of the base 2017 Mazda MX-5 Miata Sport.
It ranks ahead of the Fiat 124 Spider in our list for four reasons: it's the original, it offers a more pure driving experience, it's slightly cheaper, and better-looking — although the latter part is debatable.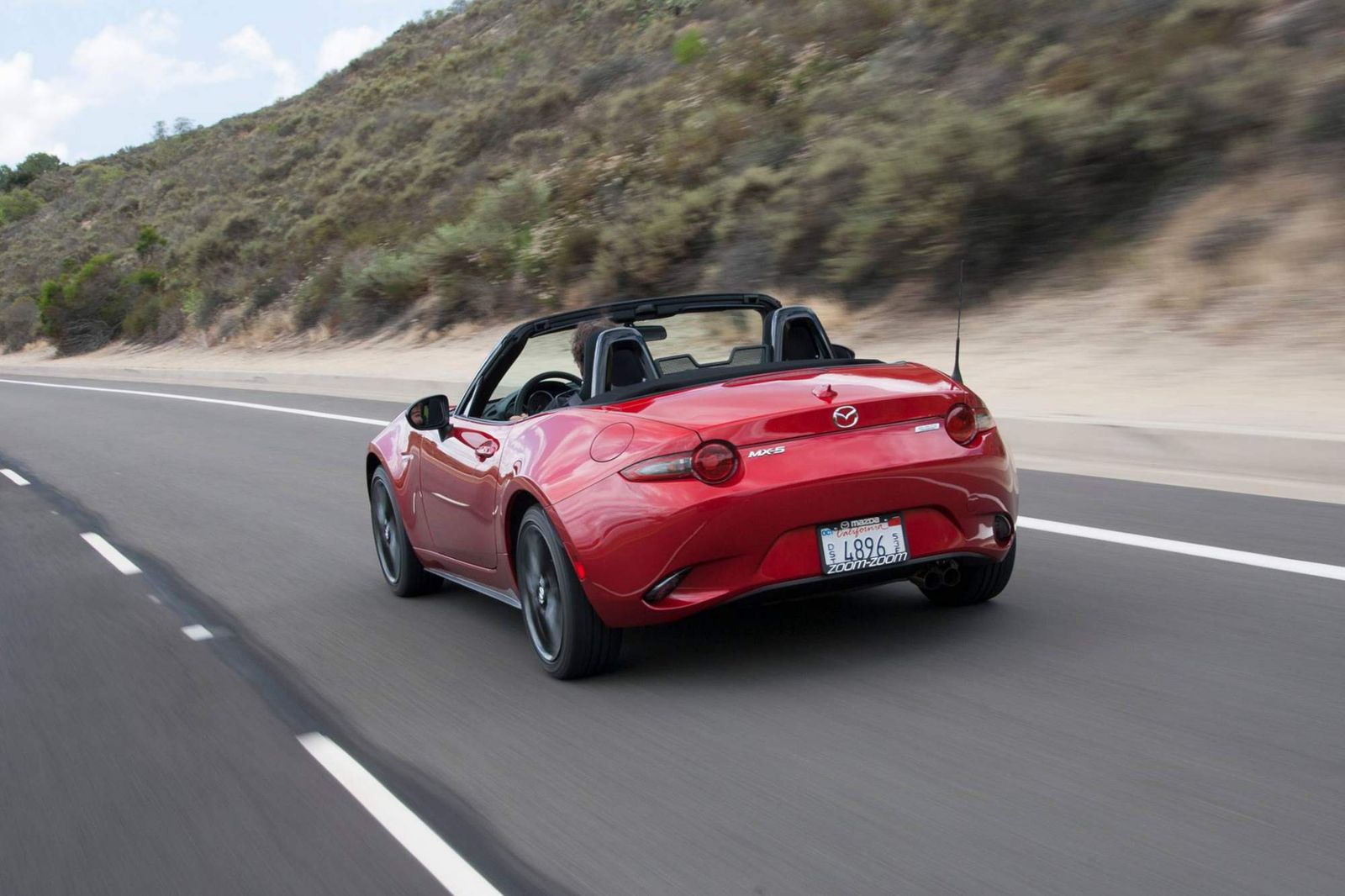 If absurdly fast is how you like your convertibles, you'd better check out this list right here.