For $21k, Carlex can really make its mark on your Mercedes-Benz X-Class
Two different outfits for two different personalities
In Carlex Design's portfolio, pickup trucks have a special significance, highlighted by the tuning studio's dedicated department called "Pickup Design" — where you find exquisite tuning jobs for Toyota Hilux, Nissan Navara, Volkswagen Amarok, Fiat Fullback, Mitsubishi L200, and, Mercedes-Benz X-Class so far.
The customizing program for the X-Class comes in two different flavors, suggestively dubbed "Exy Off-Road" and "Urban." Here's our first impression on the non-altered one.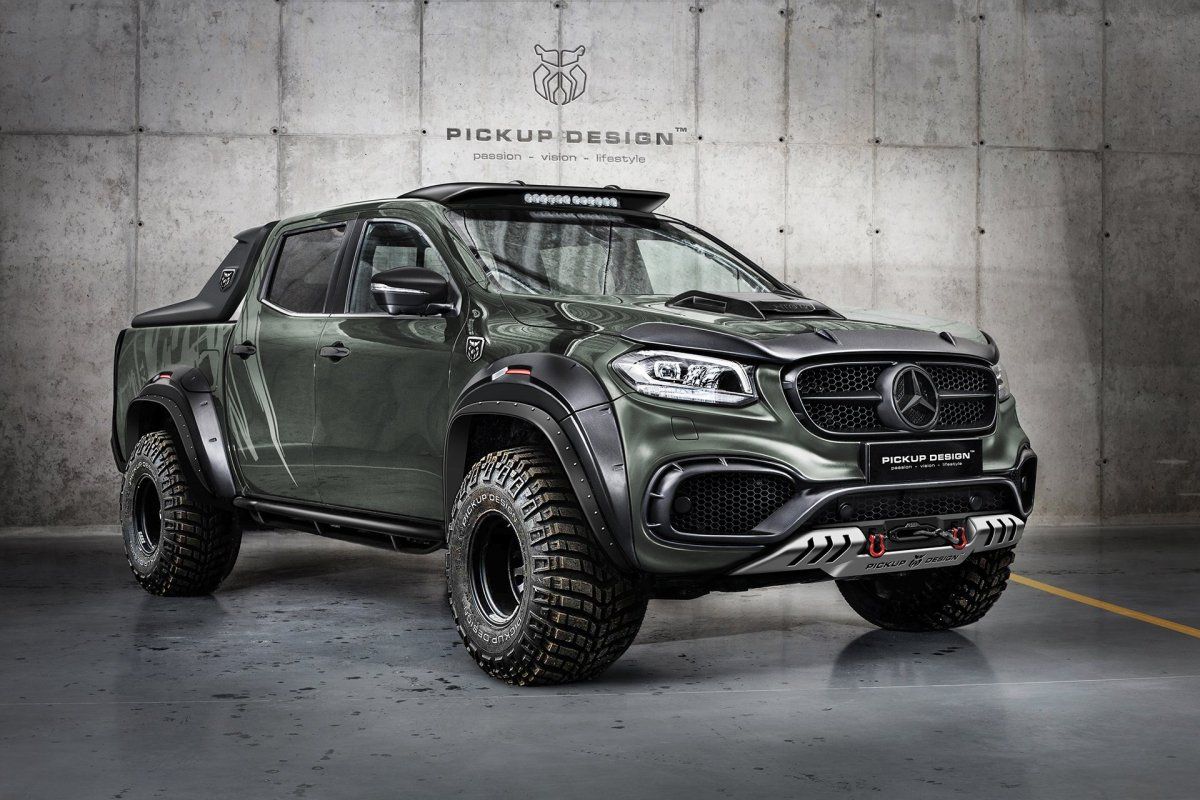 The Exy Off-Road (where "exy" might be either a misspelled "sexy," or Australia's slang for "expensive") is defined by the color black covering the body and filling the cabin as well. The already sexy pickup form becomes even sexier with the dished fenders, extended ground clearance, chunky off-road tires, roof-mounted light set, and all the plastic bits that help the car boast a more rugged look. Oh, and there's also a fully-functional winch at the front. The Exy Off-Road package will set you back €13,995 ($17, 277).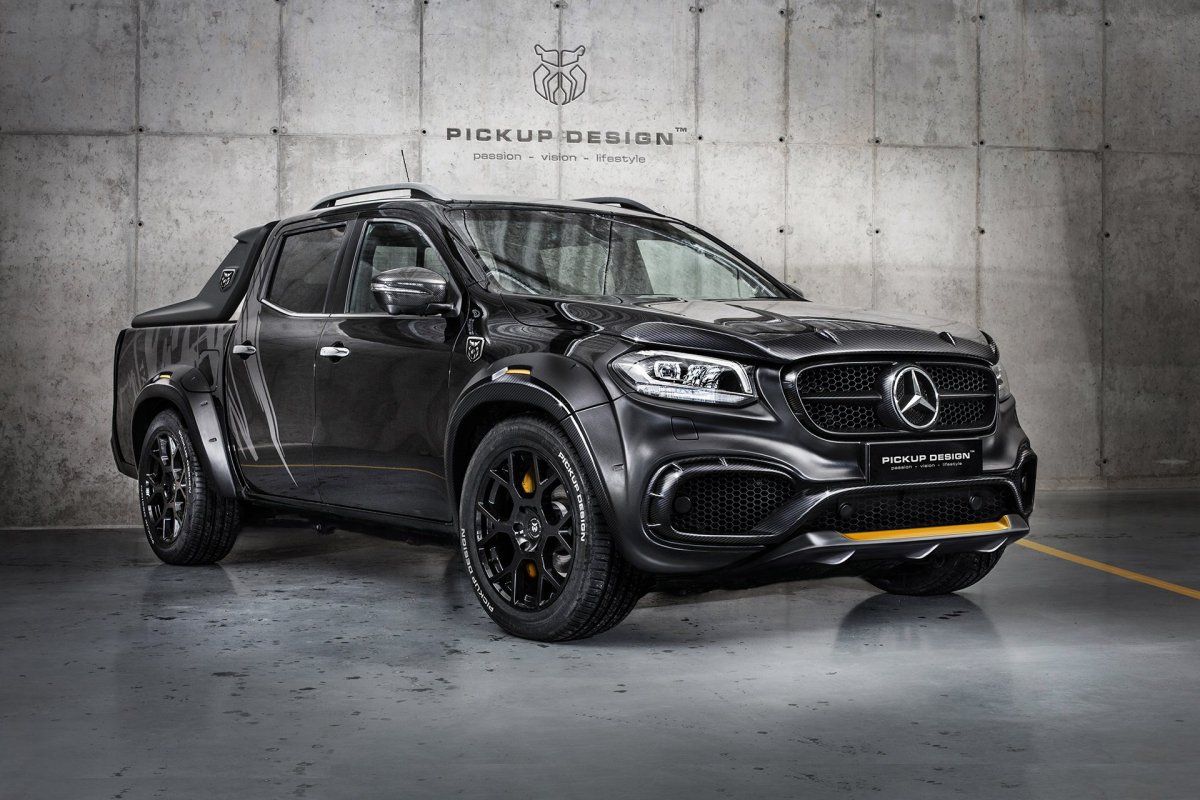 Exploiting X-Class' other personality as well, Carlex has created the "Urban" kit that makes your wheeled working horse look so good it can even forget how to pickup — the suspension is lowered, the massive front fascia becomes vulnerable to off-road, and all the carbon-fiber inserts are surely not encouraging you to go off the paved track. The Urban outfit asks for €16,995 ($20,980).
In both cases, the cabin is cladded with the porniest fit and finish we were given to see in a pickup truck — exquisite leather with contrasting stitching, Alcantara bits, carbon-fiber inserts, etc. Head back up to the photo gallery above for detailed interior photos.
What would it be? This, or the ruggedized up Toyota Hilux?
via Carscoop