Ford begins using exoskeleton to lessen load on factory workers
It promises lower fatigue and risk of injury
Ford has introduced the EksoVest, a new upper body exoskeleton, at its Dearborn, Michigan assembly plant in an attempt to make workers' lives easier and less physically demanding. The Blue Oval says its workers perform up to 4,600 tasks over their head (literally) which puts strain on arms and neck and some employees report pain or discomfort after a workday.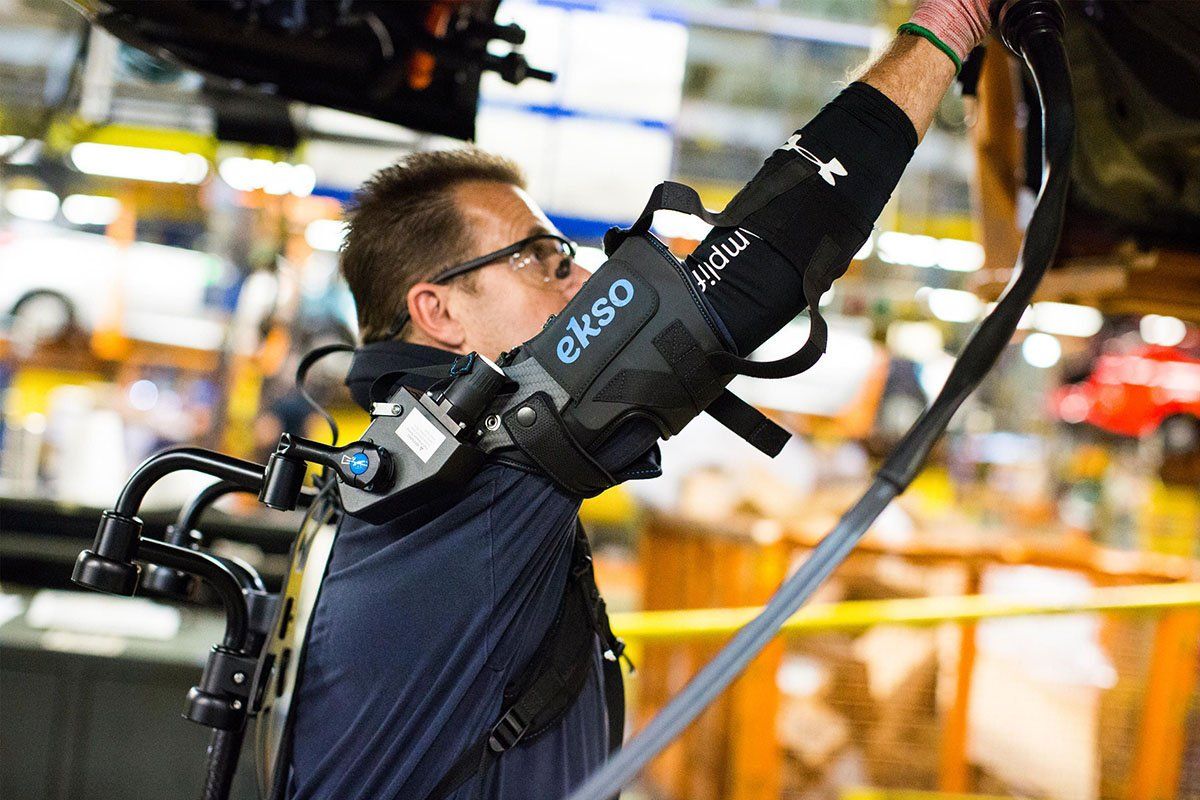 According to the press release accompanying the announcement, EksoVest really does work and it quotes an assembly line worker, Paul Collins, who explained: "My job entails working over my head, so when I get home my back, neck and shoulders usually hurt. Since I started using the vest, I'm not as sore, and I have more energy to play with my grandsons when I get home."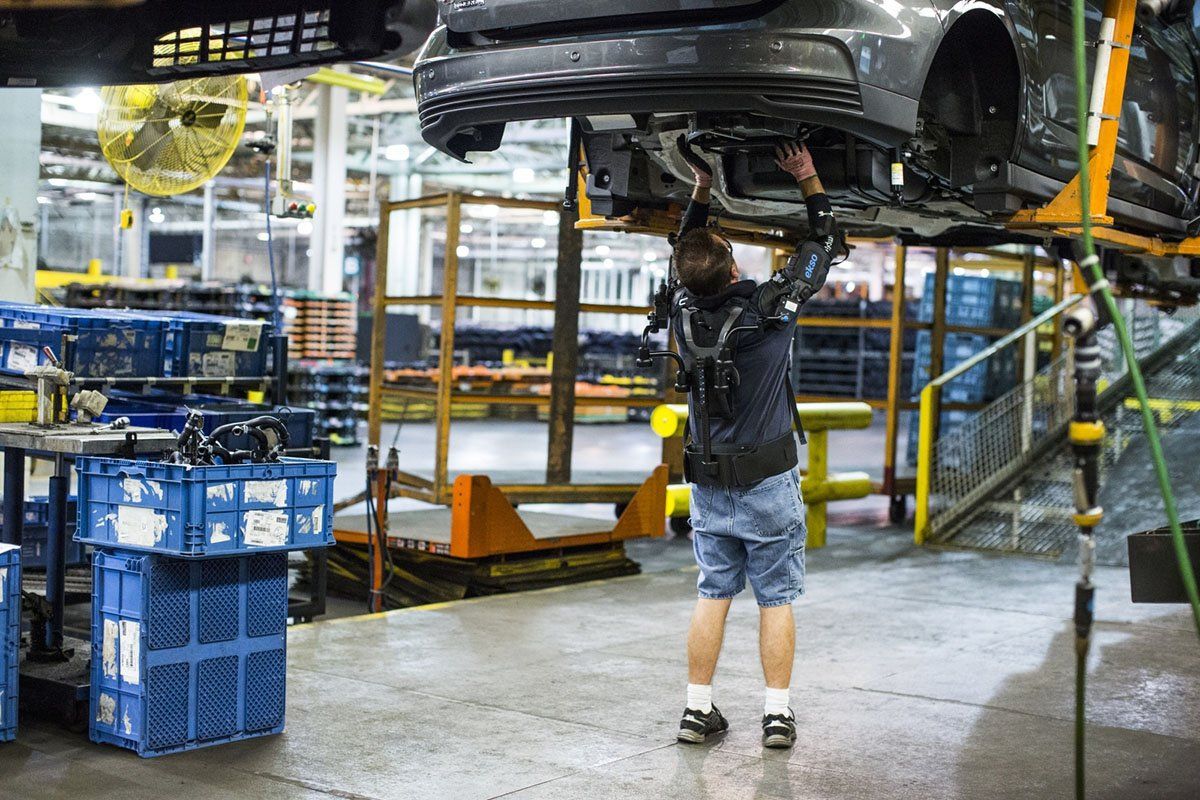 Renault is another manufacturer already using similar technology to achieve improved working conditions for its employees engaged in physically demanding tasks. It's already using them at its Valladolid plant in Spain, where it's one of many novel ideas implemented recently.