The beastly pickup comes to play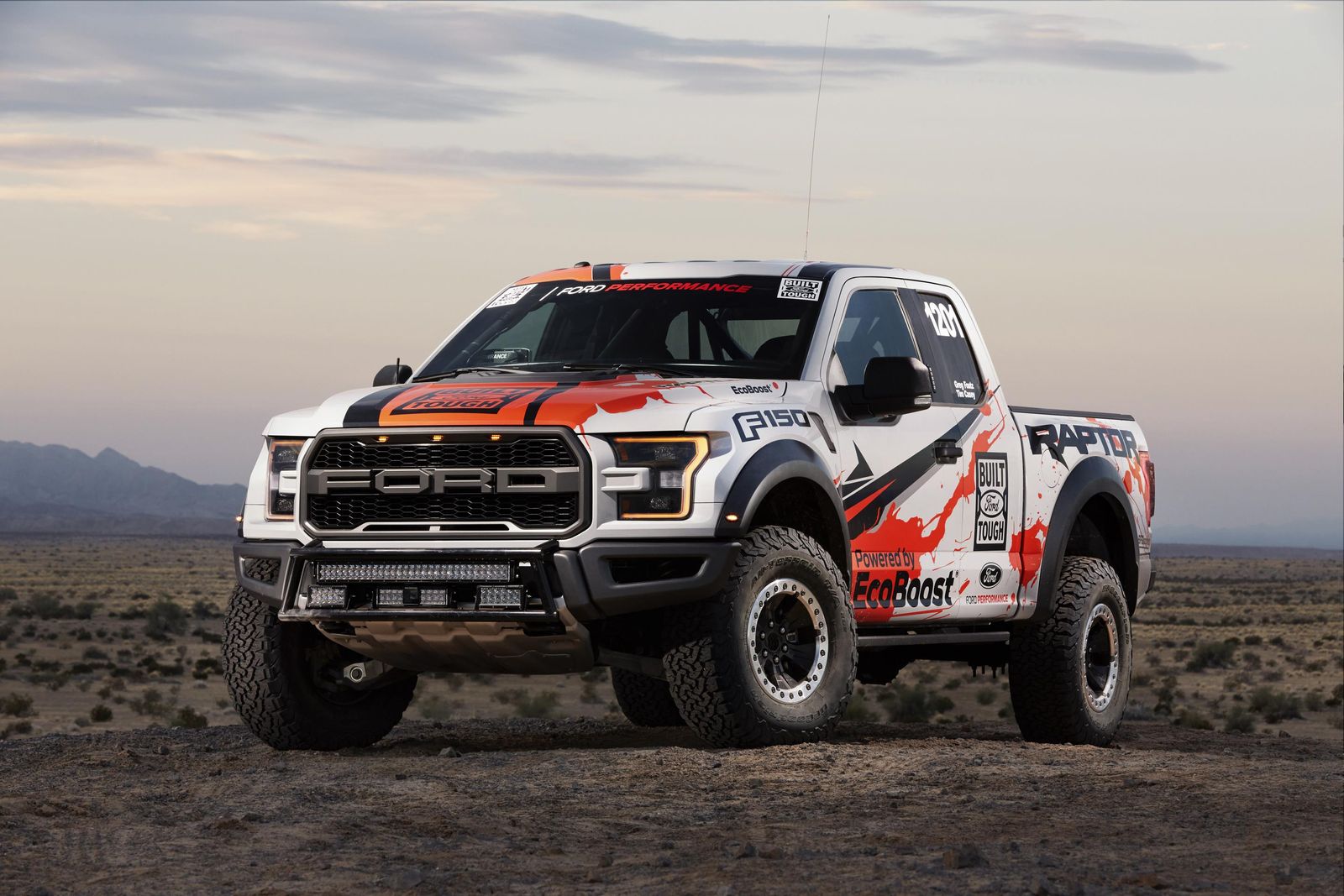 Ford's 2017 F-150 Raptor is, by all means, a versatile tool. With the right amount of tweaks – let's say a set of Fox shocks – it can become a hill's worst nightmare. So Baja 1000 looks like an enticing challenge for Ford.
FoMoCo will not treat the F-150 Raptor like a princess, although it made sure the pickup truck is well provided. Hence the 3.5-liter V6 EcoBoost engine spitting 450 hp and 510 lb-ft.
That's exactly what the Baja-ready truck will have to rely upon because it will enter the stock full class. According to regulations, Ford must leave the engine untouched but needs to make some changes in other areas.
For example, the truck was fitted with a chromalloy-steel safety cage, puncture-resistant fuel tank, LED lights plus racing seats and harnesses in order to meet the rules.
Furthermore, the Fox shocks were adjusted to cope with the extra weight of the fuel tank and roll cage.
Greg Foutz, four-time Baja winner, will ride the Raptor during the competition and will make sure the extra suspension travel and Ford's new ten-speed transmission are put to proper use.
In the meanwhile, onlookers can get a glimpse of the F-150 Raptor heading to Baja 1000 at SEMA 2016.