Ford listens to fans and gives 2018 Focus RS a mechanical LSD, new styling tweaks
It will be sold as a Limited Edition in North America, Option Pack in Europe
Ford is giving the Focus RS a series of updates for the 2018 model year, bundled under the Limited Edition name in North America and Option Pack in Europe.
The automaker says the updates are inspired by Focus RS enthusiast conversations on blogs, forums, and Facebook groups.In the U.S. and Canada, the 2018 Ford Focus RS Limited Edition will be available in a batch of 1,500 units, each fitted with a new standard mechanical limited-slip differential that is said to enhance the driving experience even more.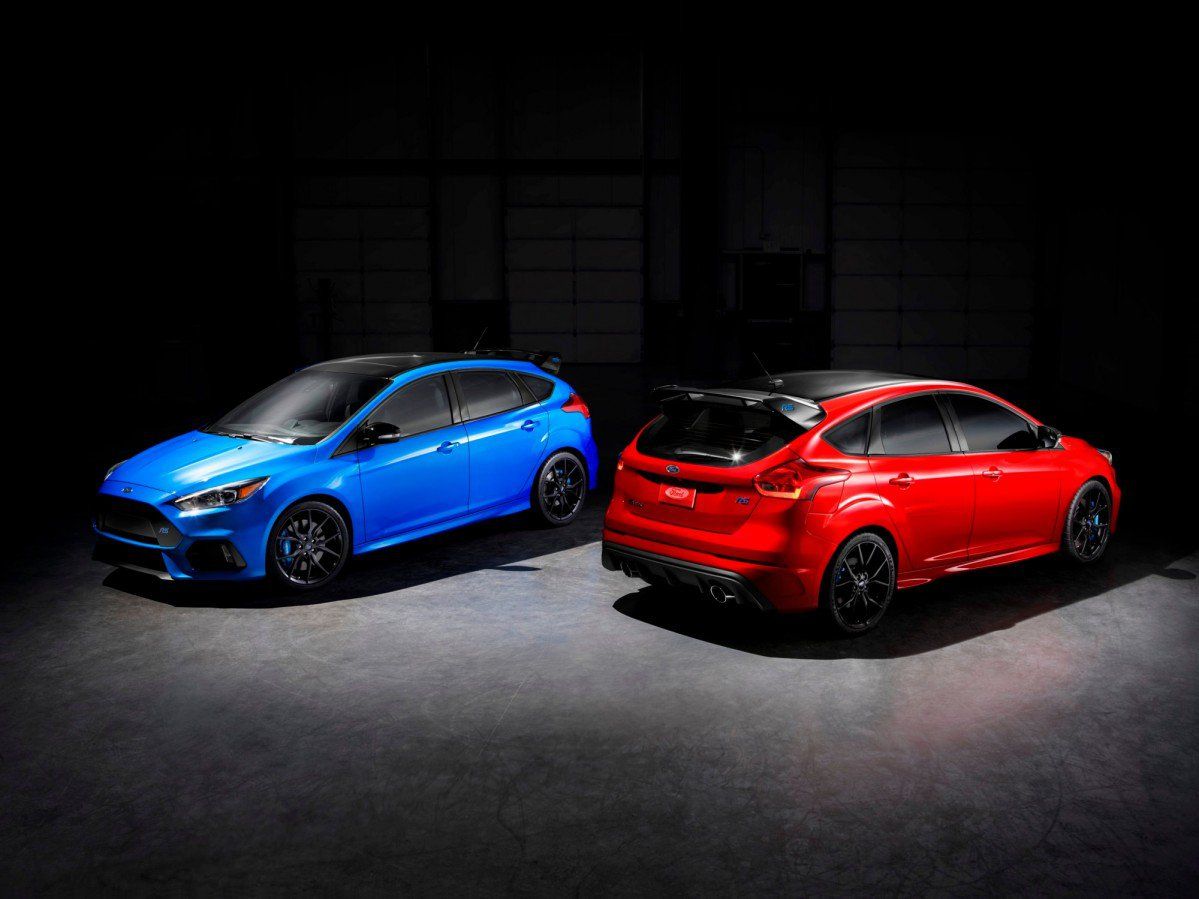 Painted in either Race Red or Nitrous Blue, the 2018 Focus RS Limited Edition gets a new gloss black roof, mirror caps, and rear roof spoiler, while the side wings sport blue RS logos. Also standard are the 19-inch forged alloy wheels with blue RS center caps.
Inside, Ford has given the limited-edition Focus RS a more racy appearance thanks to the carbon fiber trim on the door handles, handbrake lever and turbo boost gauge surround, as well as fitting it with the RS2 Package as standard. That means the cabin also features black leather Recaro seats with Miko-Dinamica suede microfiber inserts and RS logo, heated front seats and steering wheel, heated exterior mirrors and voice-activated navigation system.
The highlight of the package is, without a doubt, the standard mechanical Quaife limited-slip differential for the front axle that is said to help the Focus RS carry more speed through a corner and allow for maximum acceleration on the way out.
The LSD does that by controlling the torque delivered to each front wheel, enabling the 2018 Focus RS to unleash the 2.3-liter EcoBoost engine's 350 horsepower.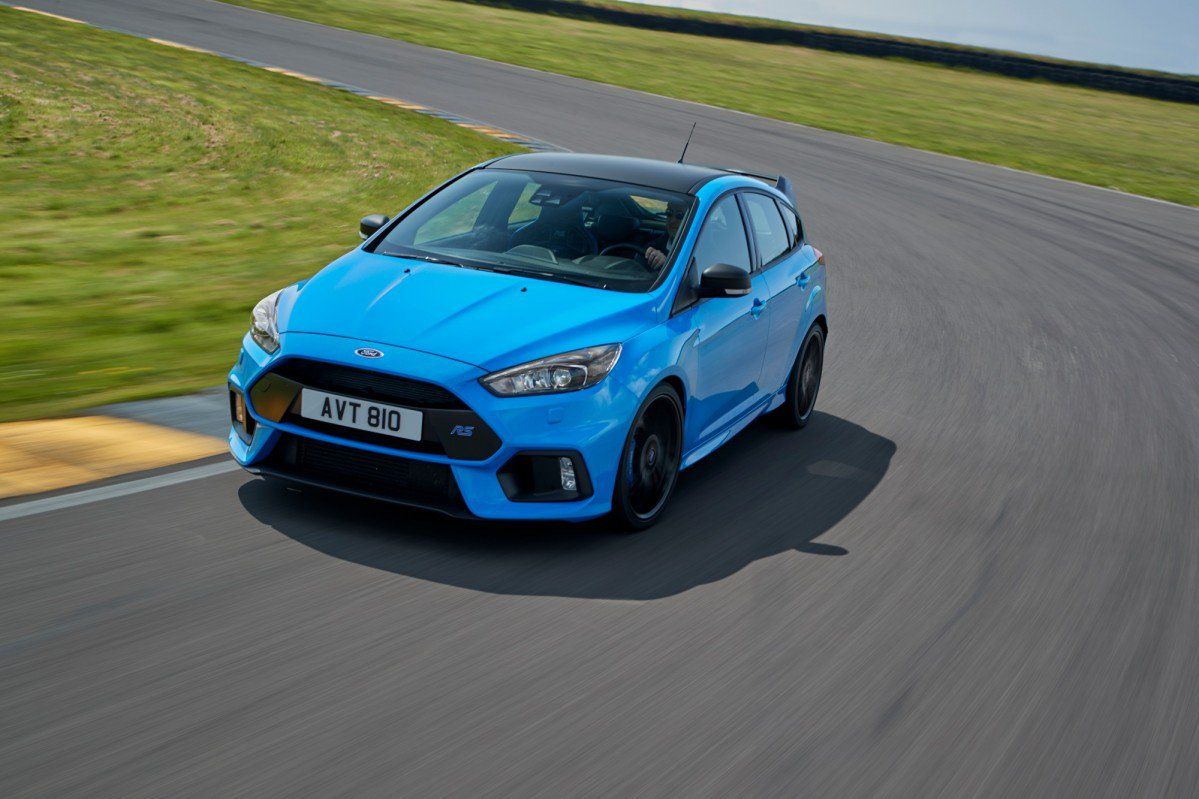 Deliveries in the United States and Canada will begin in late 2017, marking the last chance for North American customers to get this generation of the Focus RS — 2018 will be the final model year.
As for the European version, called the Focus RS Option Pack, it features very similar updates, with the minor difference that the Recaro shell seats feature Nitrous Blue leather applications.