Ford Mustang Raptor rendering is here to trigger mixed feelings
We honestly don't know how to feel about it
This rendering of a so-called Ford Mustang Raptor is pretty much what would result from a marriage between the Ford Mustang and the F-150 Raptor.
Don't get us wrong, we love both of them for exactly what they are, but not to an extent that involves crossbreeding.
No sir, a sports car must remain a sports car and a truck must stay a truck - even if the F-150 Raptor is not your run of-the-mill pickup.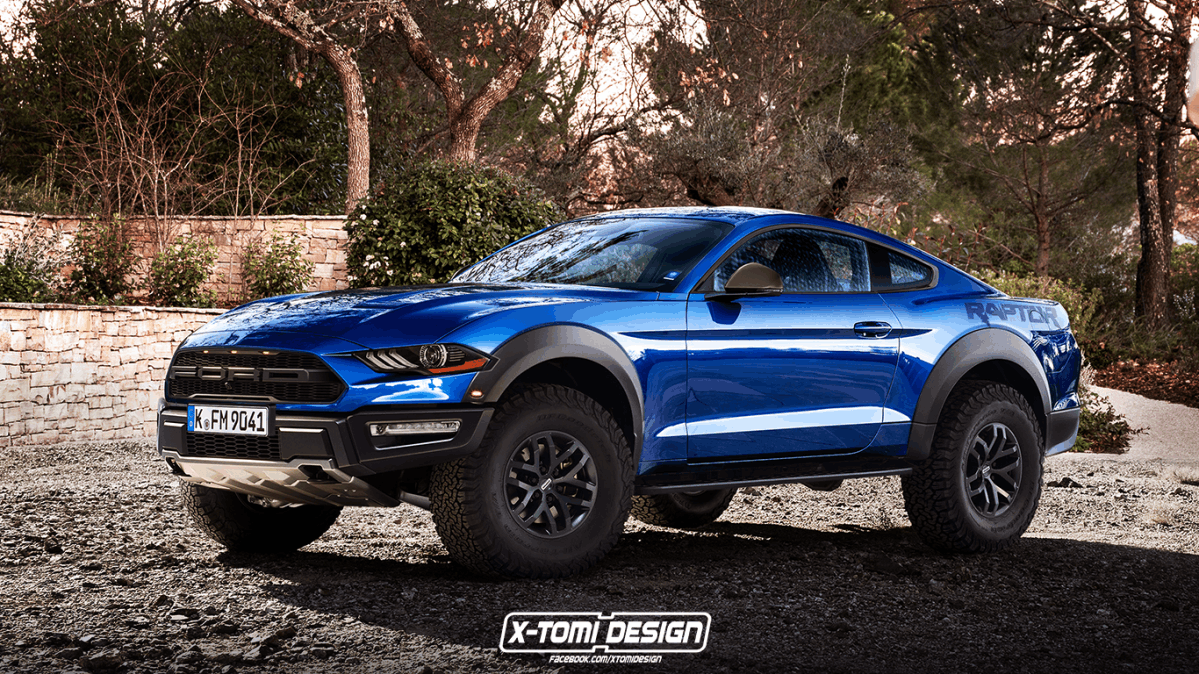 Coming back to X-Tomi's rendering displayed above, we can definitely think of some applications for the contraption.
I mean, a sort of Baja-spec racer that retains the Raptor's ruggedness and the shape of the Mustang could potentially be a mean, fast dust-raising machine. Heck, it could even compete in the Dakar Rally, of course, when tweaked properly.
But enough with churning out scenarios, have a close look at the rendering and let us know if it's a yea or a nay.
SEE MORE: 2019 Ford F-150 Raptor bags off-road cruise control