The pony car got penalized for the lack of safety assist systems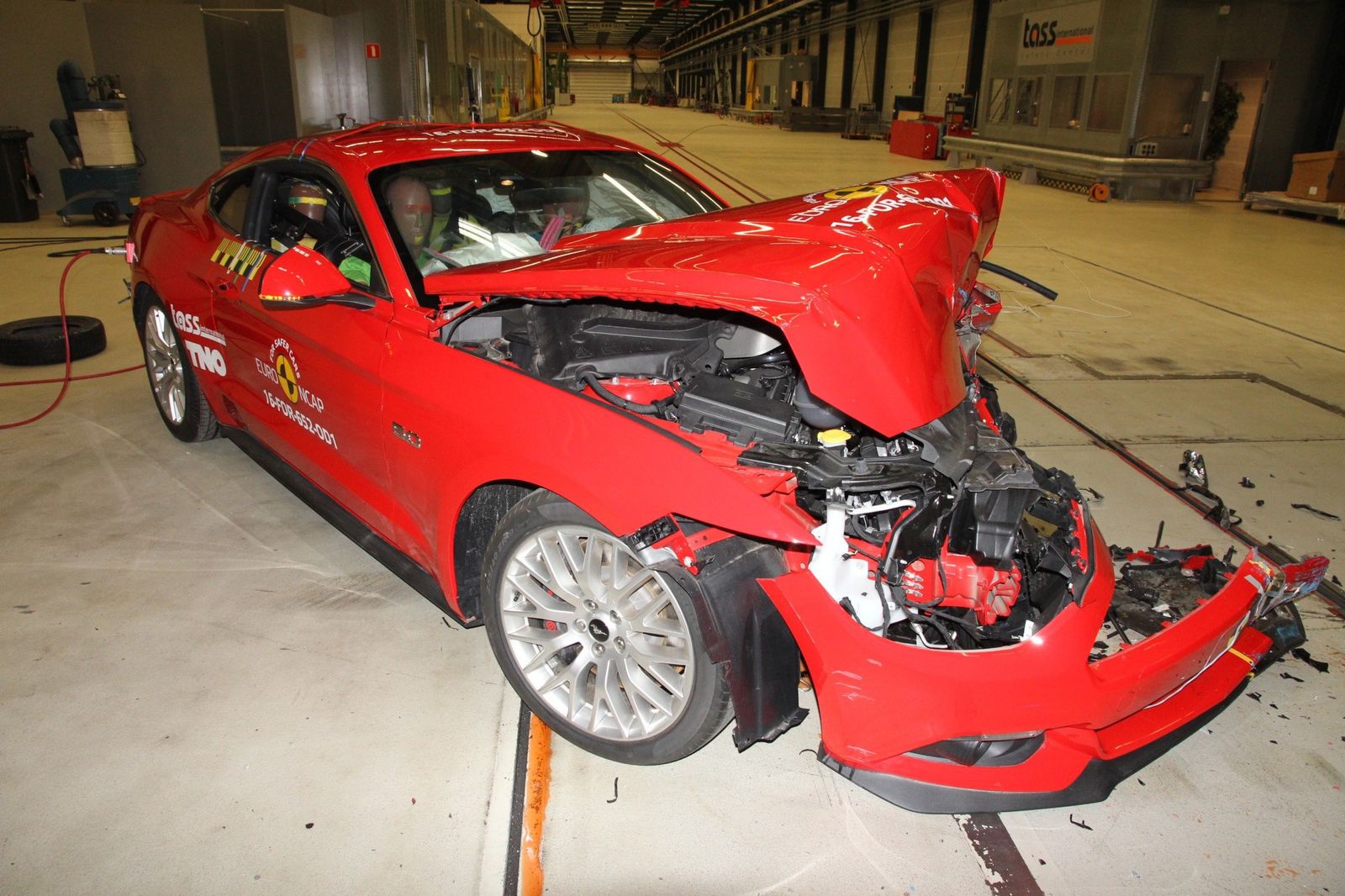 Ford is adamant the sixth-generation Mustang is a model developed for global markets, but the EuroNCAP may have one or two objections about that.
The European New Car Assessment Programme has given a very low safety rating to the European-spec Mustang and explained the results with the pony car's lack of safety assist systems.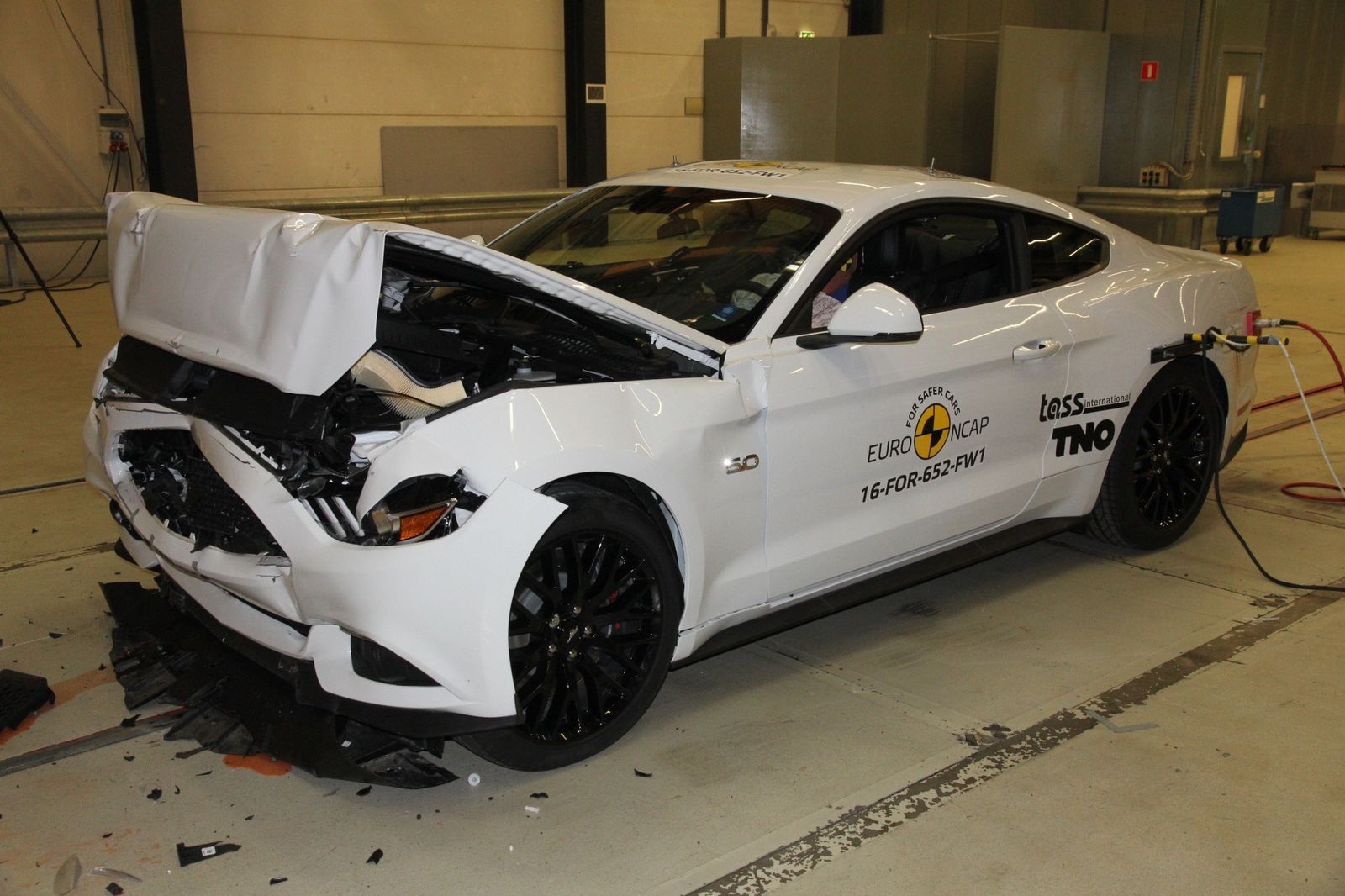 Truth be told, the Mustang was one of the first cars to be assessed according to the organization's new 2017 test regime, which penalizes the lack of safety assist technologies even more than in previous years.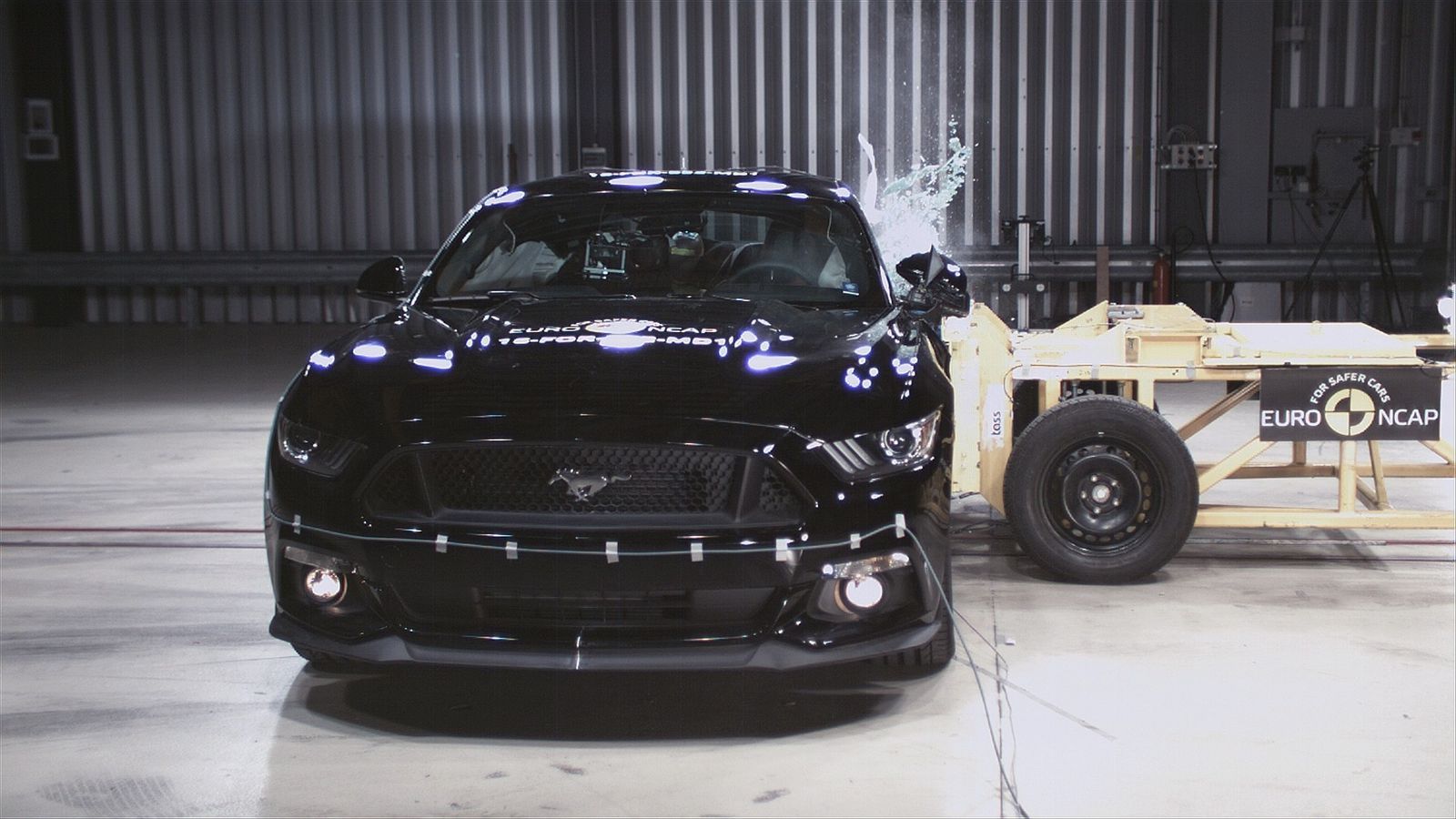 EuroNCAP explains the Mustang's two-star overall safety rating with the fact that it was "designed to score well in the less wide-ranging US consumer tests" and not adapted to European requirements. In U.S. government testing (NHTSA), the Mustang scored a perfect five-star overall rating while the IIHS gave it the maximum "Good" rating in all tests bar the small overlap front impact, where it got the "Acceptable" grade. Safety assists systems were only rated as "Basic" while the ease of use of child seat anchors was noted as "Marginal."
"Ford did not expect EuroNCAP to test the Mustang and chose not to fit safety technology in Europe which is available to its American consumers, and available on several other sports cars for that matter."
Michiel van Ratingen, EuroNCAP's Secretary General
NHTSA also slammed Ford for the "worrying lack of safety equipment commonly available on the European market." More specifically, the pony car does not offer Forward Collision Warning and Lane Keep Assist, but those systems will be standard-fit to the facelifted Ford Mustang scheduled to arrive in Europe later this year.
EuroNCAP will test the updated model too when it becomes available, but questions remain about the Mustang's crash protection offered to adult and child occupants. In the frontal offset test, the airbags of both the driver and passenger inflated insufficiently to restrain the occupants properly.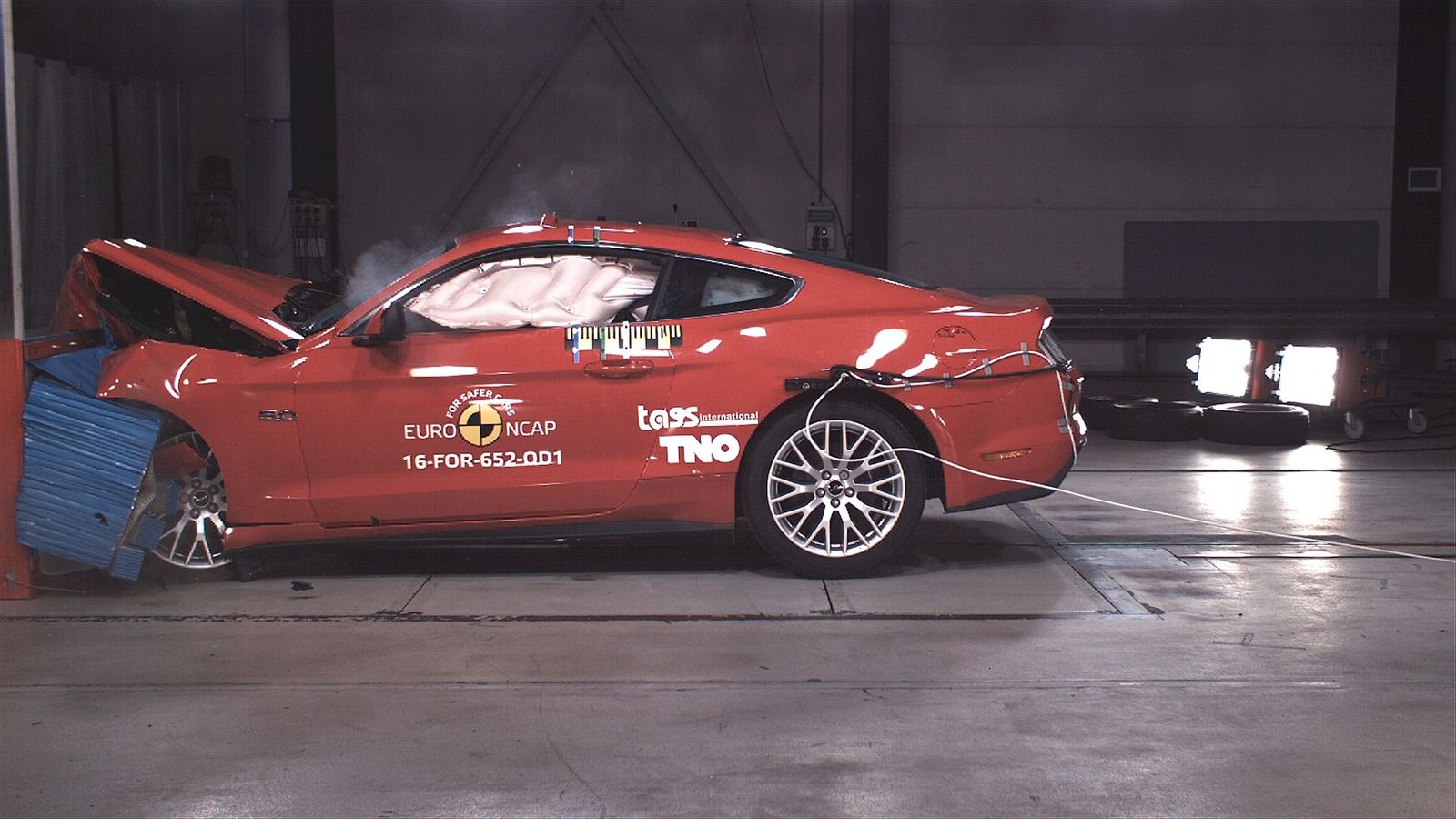 Furthermore, in the full-width frontal test, the rear passenger slid under the seatbelt and was exposed to higher risk of abdominal injuries — all because the rear seat belts lack pre-tensioners and load limiters. Finally, in the side impact crash, the head of the 10-year dummy hit the interior trim bottoming out of the curtain airbag.
Those are all problems Ford will need to address if it wants the updated Mustang to do better. To sum it up, the pony car scored just 72 percent for adult occupant protection, 32 percent for child occupant, 64 percent for pedestrian, and 16 percent for safety assist.
You can see for yourself how the Mustang behaved in the following video.