Yes, the Netherlands did install a solar bike path before, but this French roadway is destined for cars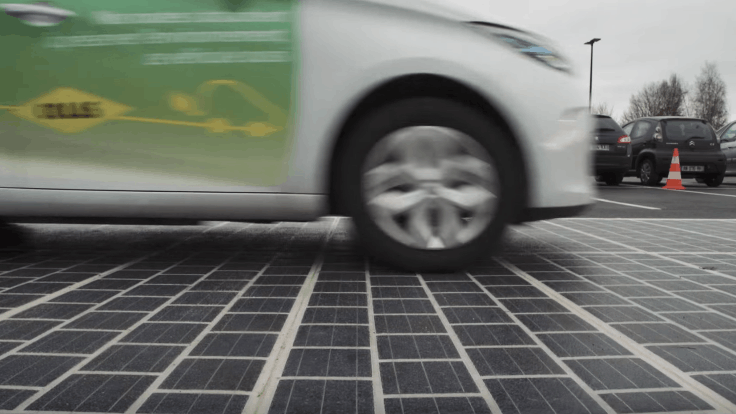 In an effort to find new and novel ways of making electricity, a French technology company realized there was untapped potential in the humble roadway. Roads face the sun directly most of the time, so a way was devised to encrust it with durable solar panels – they call it Wattway.
They are designed to not only provide electricity by harnessing the Sun's power, but also be long-lasting and provide grip levels comparable to those offered by regular tarmac.
Currently, a 1 km (0.6-mile) strip has been laid, on a quiet road in a Normandy village at a cost of €5-million. It may sound expensive, but it is still better than the solar panel bicycle path created in the Netherlands.
It is estimated that Wattway will be used by around 2,000 motorists every day, which is a deliberately small number; they're testing out the tech in less congested areas before adopting it for roads which are more frequently packed.
The French environment minister, Segolene Royal, present at the roadway's opening, annonced she'd like "to see solar panels installed on one in every 1,000km of French highway," according to the Guardian, although the project has faced critics who claim it's way too expensive to justify itself for now.