Future Mercedes-AMG A45 spied for the first time
The next-generation Mercedes-AMG A 45 has been snapped while testing
The next-generation Mercedes-AMG A 45 has been snapped testing by our spy photographers, revealing that the company is hard at work preparing a new hot hatch to answer Audi's latest RS3 Sportback.
There's already been plenty of spy shots of the next-generation A-Class in its more sane guises, and the car's new styling is still hidden away beneath substantial masking. The new headlights can be made out though, while the low, wide stance of this test mule hints at the performance lurking underneath.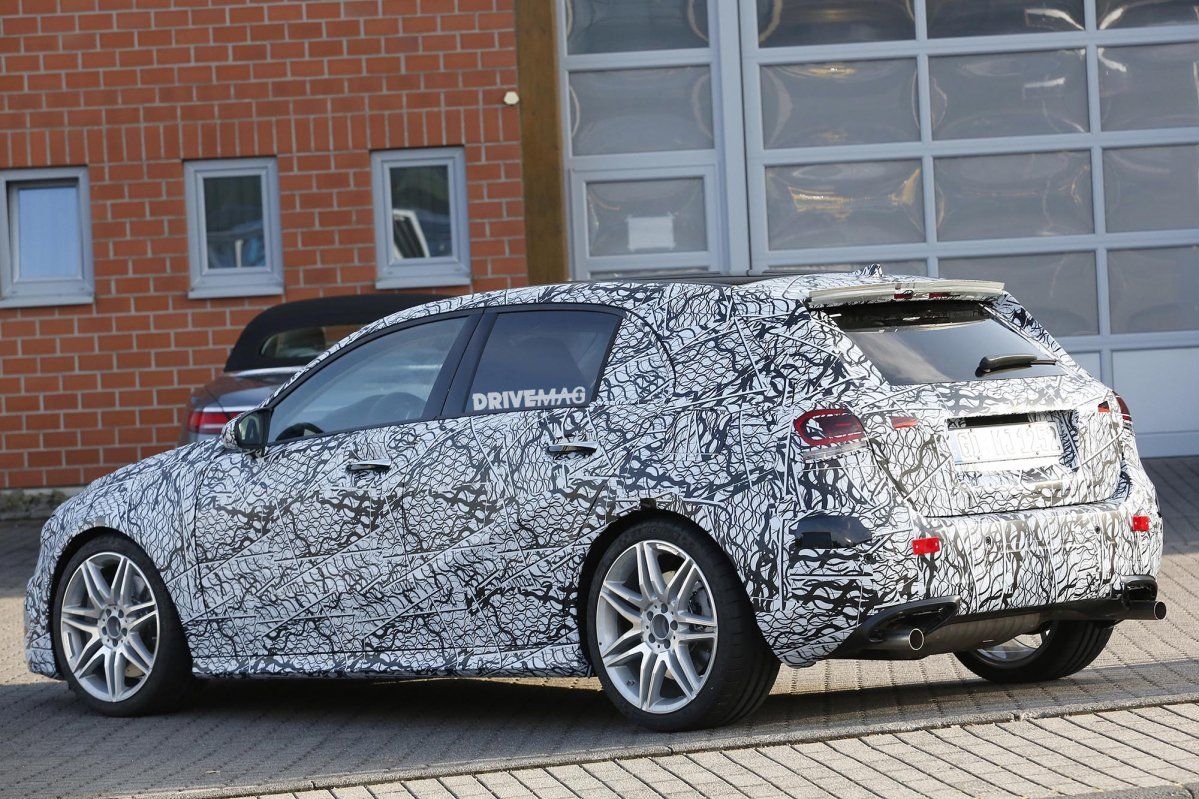 Mercedes is gearing up to trump its rivals by taking the hot AMG version of the next A-Class north of 400bhp. The existing AMG A 45 has enjoyed its status as the world's most powerful hot hatch ever since it first appeared in 2013. Its 2.0-litre four-cylinder turbo produced 360 hp at launch, although this figure has subsequently been boosted to 381 hp. Yet that's not going to stop AMG pushing even further with the hardcore version of the next A‑Class – previewed by our exclusive images – which will follow the launch of the standard car in the second half of 2018.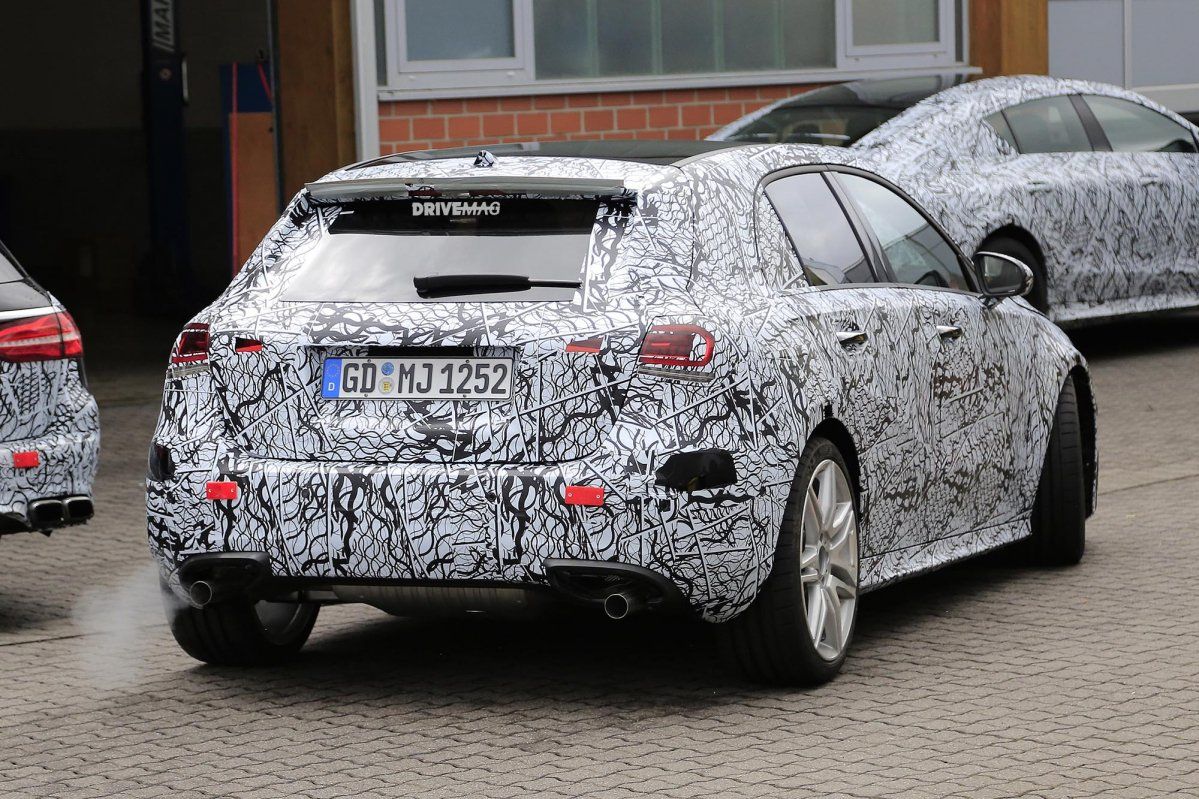 AMG boss Tobias Moers has revealed that his engineers have been given a "blank piece of paper" to develop an all-new engine with even more power, mainly because the existing motor is already pretty much at its limit. "Since the current A 45's facelift, we've been running with 381 hp," Moers said. "For sure, the limiting factor is the heat management in the cylinder head, so we're not moving forward with that engine anymore."
He continued: "We've started working on the next generation, and it's a blank piece of paper for my engineers." When asked whether the figure would be above 400 hp, Moers replied: "Yes, I think so."
AMG is likely to have been gifted more freedom on the next A 45 because the current car's sales have disproved the theory that there would be little market for hot hatches beyond 30,000 Euros. Moers also admitted that the most extreme version of the A-Class could leave space in the range for a slightly more modest AMG edition, in the same way as the V8-powered C 63 AMG has been joined by the V6 C 43.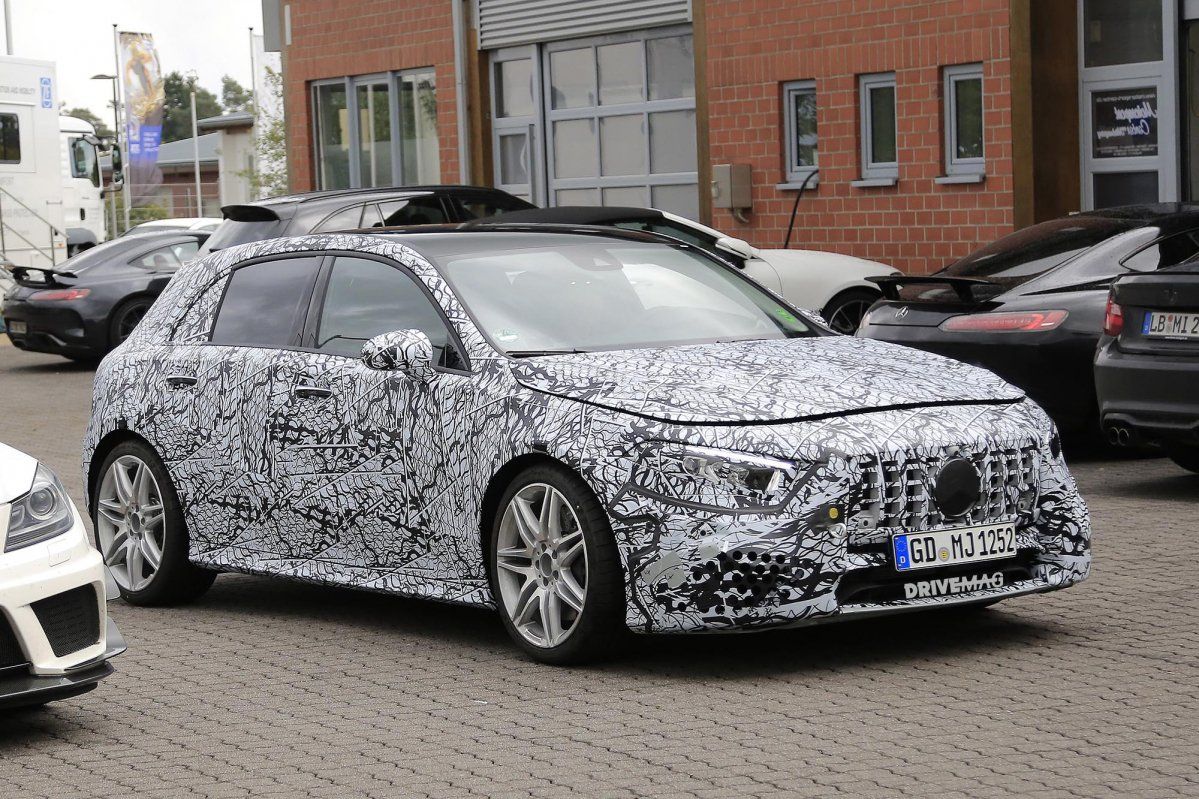 Moers said: "The 43 AMGs are a different segment – a sports segment, where there are natural players from Audi and BMW. The gap between a C 400 and a C 63 was enormous, in terms of driving dynamics and performance, so there was space there." Asked if there could be a similarly useful amount of space between the A 250 and next AMG A 45, he stated: "Maybe."
Here you can watch a drag race involving the current Mercedes-AMG A45