GeigerCars Ups Cadillac ATS-V Coupe Power
The American compact coupe slightly crosses 500 hp mark
German tuner GeigerCars put their hands on the ATS-V in order to make it even more potent.
The 464 hp, 445 lb-ft ATS-V Coupe is not what you'd call a not-powerful-enough sports car. But as long as its rivals are gaining more and more in terms of power output - Merc AMG C63S comes with up to 503 hp while the BMW M4, in its hardcore GTS form, delivers 493 hp - it would need some induced help to get par with them.
GeigerCars considered it would be nice to up those figures, so it prepared a €7,900 ($8,800) performance kit for the ATS-V Coupe. The results is a 38 hp and 41 lb-ft gain over the stock version, for a grand total of 502 horsepower and torque rating of 486 lb-ft. No words on the 0-to-62 mph time, but the top speed jumps to 194 mph.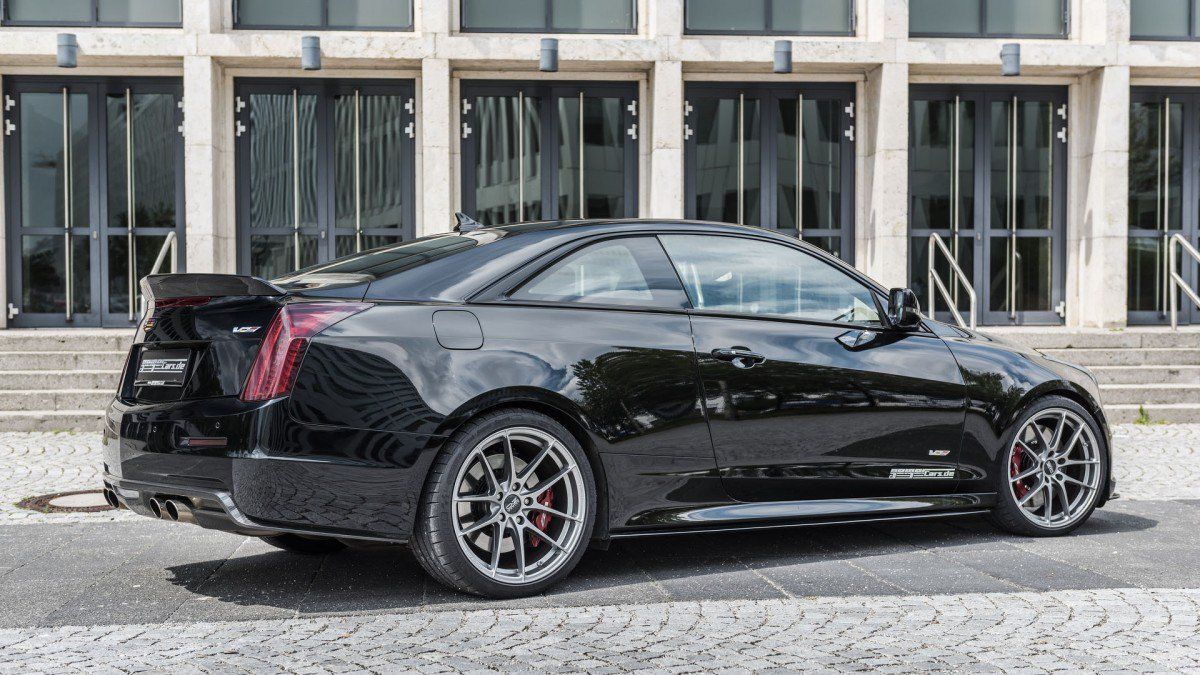 The package includes a 25-mm drop in ride height, the wonderful 19-inch OZ Leggera wheels, and this mean black paint with black accents. The stainless steel cat-back exhaust is also part of the offer, with 110-millimeter tailpipes.
And now a question for our European friends: would you like an American import instead of the German aforementioned rebels? Or maybe a Lexus...?