Gemballa brings 991 Turbo-based GT Concept with 828 horsepower to SEMA Show
It demonstrates how far one can go in tuning the current 911 Turbo
German tuning company Gemballa is well known for its extreme aftermarket projects based on the Porsche 911, and the latest one makes no exception.
Unveiled at the 2017 SEMA Show in Las Vegas, the Gemballa GT Concept is a Porsche 991 Turbo gone wild: from design to powertrain it's completely overhauled to offer hypercar-levels of performance.
Styling-wise, the GT Concept features a more muscular look thanks to the wide-body carbon fiber kit, more aggressive front bumper with integrated splitter, rear bumper with diffuser, and adjustable rear wing.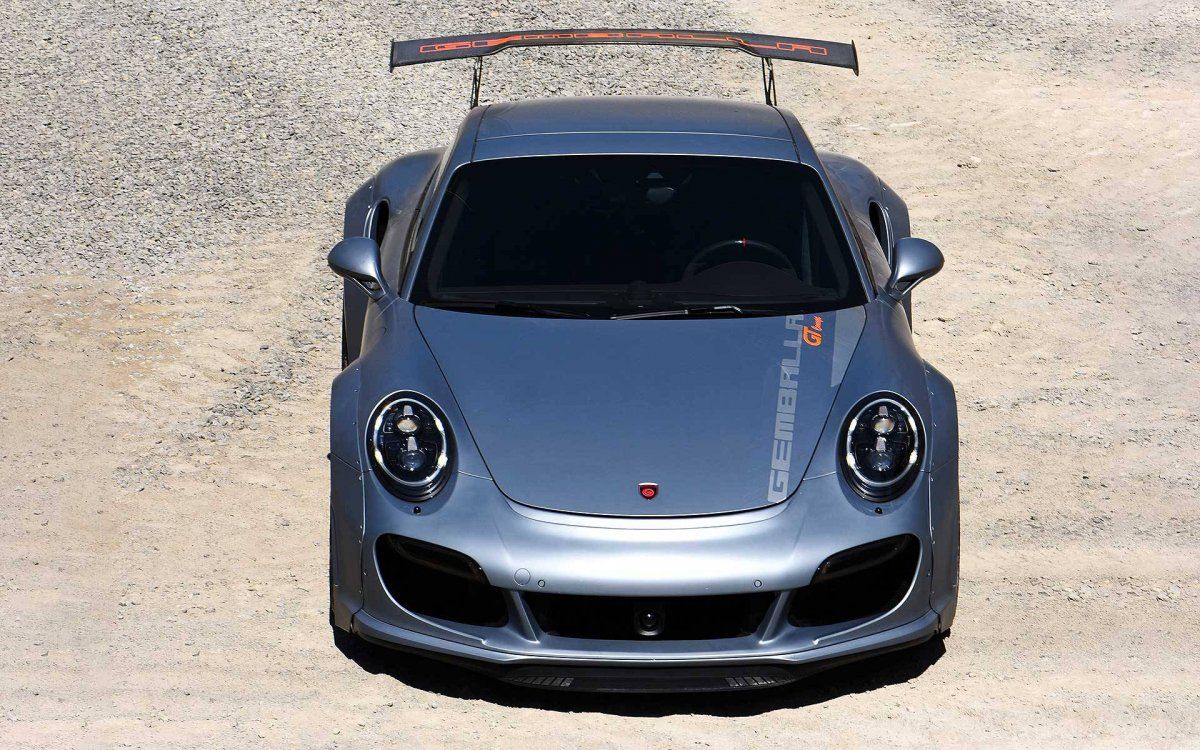 The fender add-on parts broaden the bodywork by 30-mm at the front and 50-mm at the rear, making room for wider wheels. That's precisely what Gemballa did, fitting GRS-F1 21-inch lightweight, forged alloy wheels shod with 255/30ZR21 tires at the front and 325/25ZR21 rubber at the rear.
The massive air intakes located on the rear fenders hint at a very powerful engine, which in this case is the same 3.8-liter flat-six biturbo engine from the 911 Turbo but with significant modifications.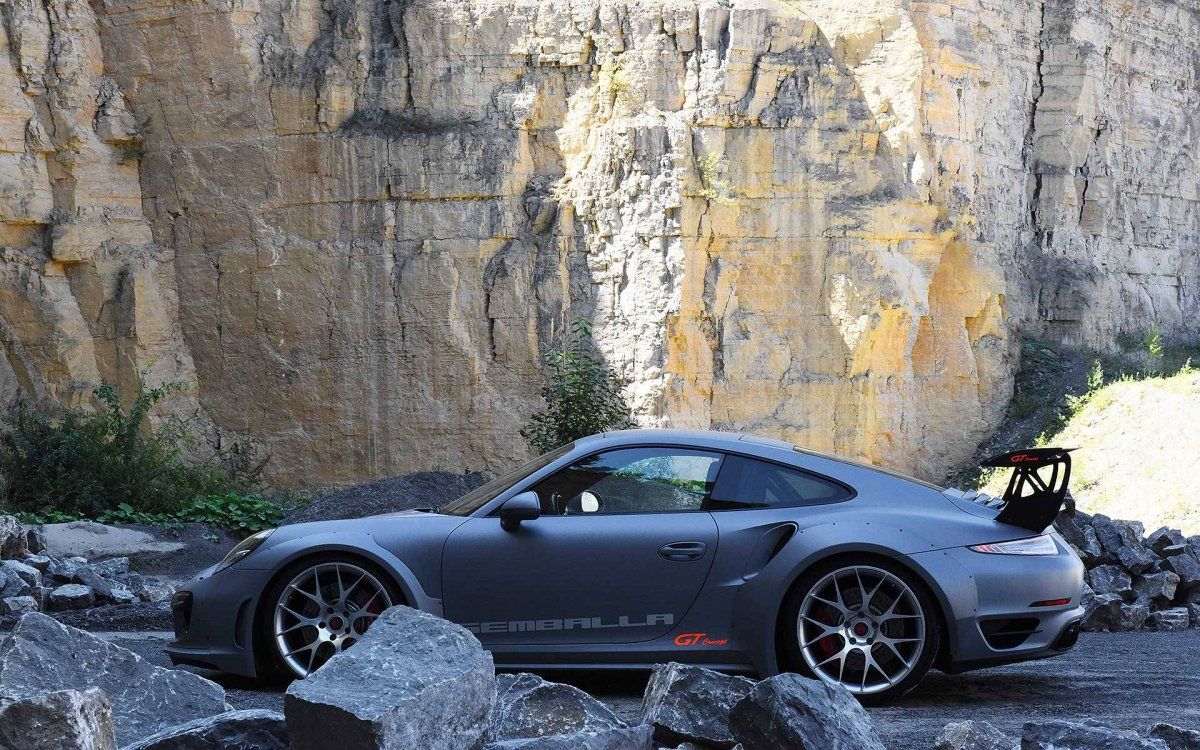 Gemballa engine technicians managed to take the stock power plant from 540 hp and 660 Nm (487 lb-ft) to 828 hp at 7,000 rpm and 952 Nm (702 lb-ft) at 5,200 rpm. The Performance Turbo engine tuning kit includes reworked cylinder heads and valves, new throttle valve bodies, carbon intake manifolds and air intake housings, high-performance air filters, a sports exhaust system with metal catalytic converters, and a new engine and gearbox management system.
The results are impressive when it comes to performance. Gemballa claims the GT Concept goes from 0 to 100 km/h in 2.38 seconds, which means it's quicker than the 911 Turbo by more than one second. Top speed is well over 360 km/h (224 mph) — also significantly higher than the 991 Turbo's 198 mph (320 km/h).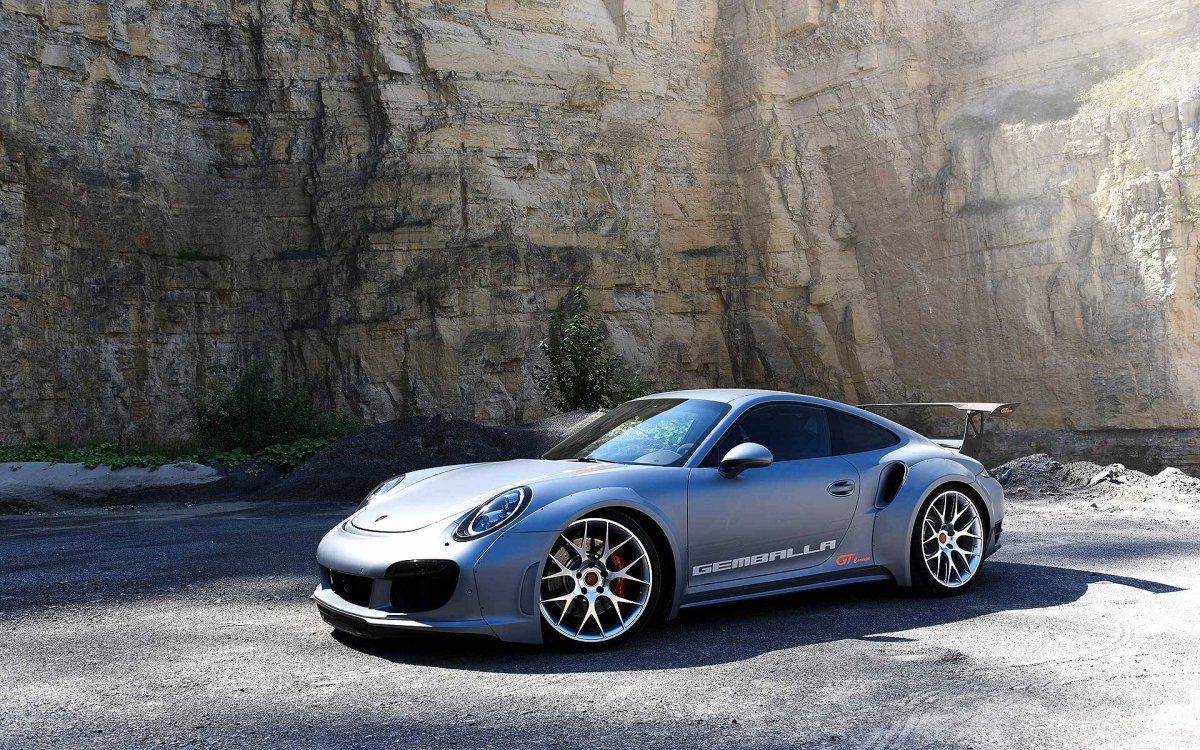 With that kind of performance, stopping power is essential, and Gemballa has fitted a carbon-ceramic sports braking system with 6-piston brake calipers and 380-mm discs at the front and 4-piston brake calipers and 360-mm discs at the rear.
Inside, the GT Concept comes with leather/Alcantara bucket seats, a roll bar and Gemballa logos on the headrests and floor mats. There's no word on a production version, but we assume that won't be a problem if there's sufficient demand for one.