Mercedes is big on design and that's a fact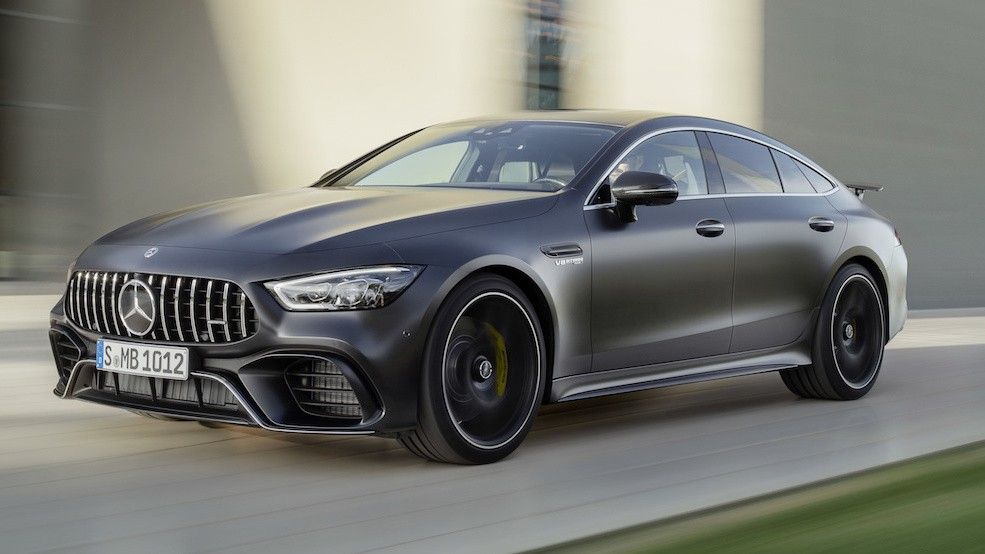 Ladies and gents, get used to the term four-door coupé because we'll be having lots of these in the years to come, especially from premium carmakers, German or not. Yet today, the show is stolen by the four-door Merc-AMG GT.
The main beating heart inside the four-door AMG GT is the same 4-liter bi-turbo V8 that debuted on the two-door AMG GT and since found its way inside many Merc-AMG models.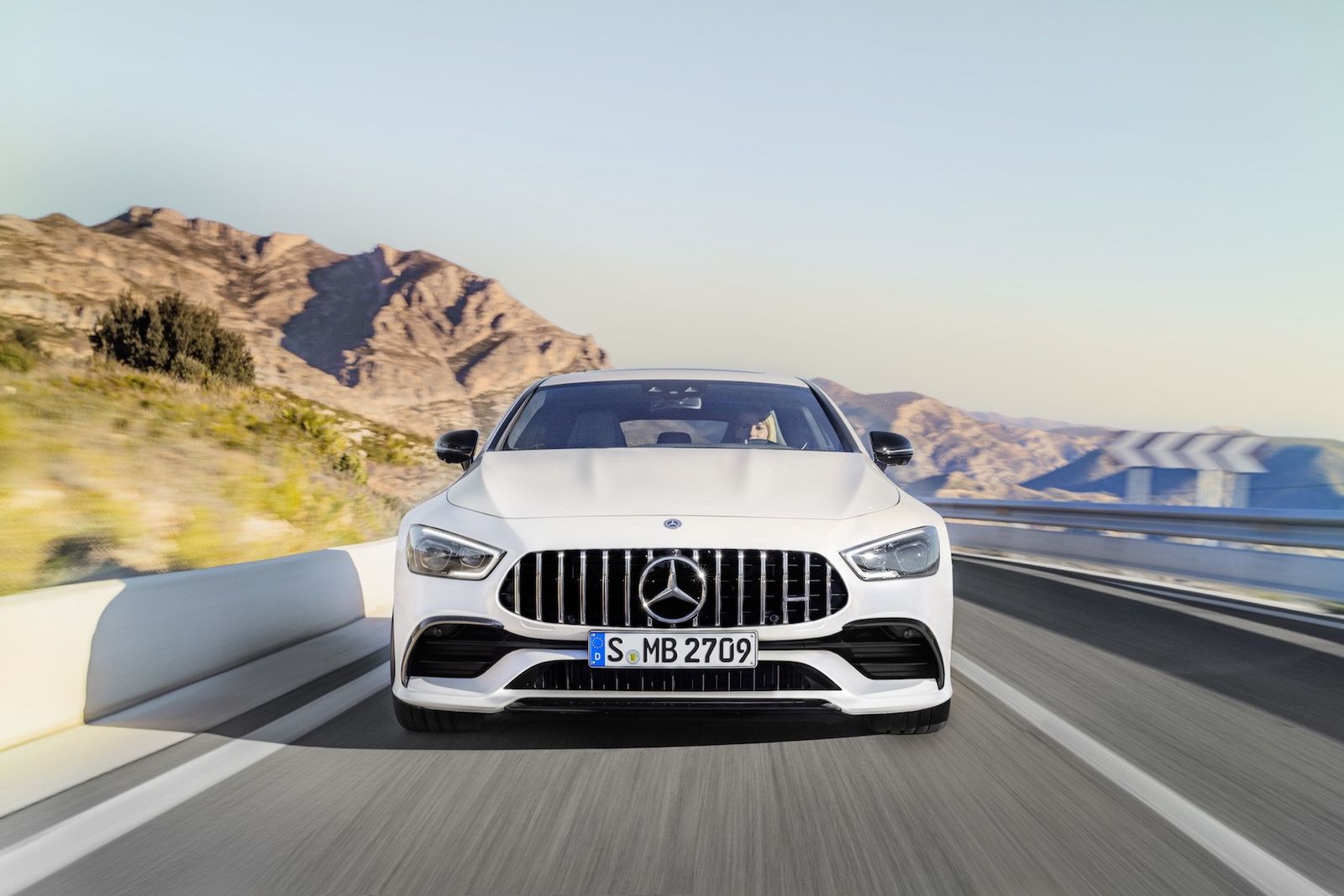 However, it now makes 470 kW (639 hp) in the four-door AMG GT 63 S 4Matic+, along with a max torque of 900 Nm (664 lb-ft) unleashed in the 2,500-4,500-rpm range. That counts for a 0-100 km/h (62 mph) sprint of 3.2 seconds and a top velocity of 315 km/h (196 mph).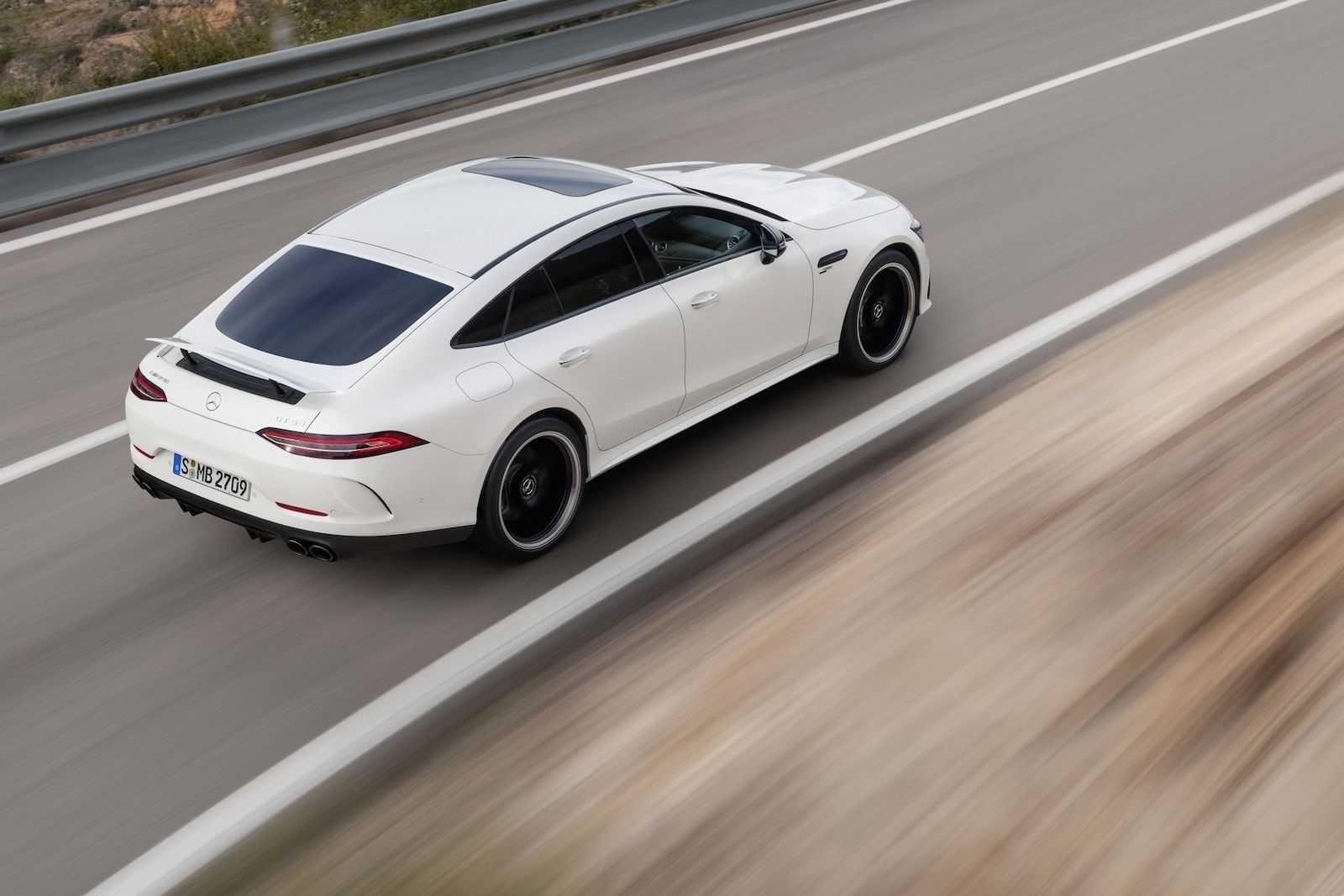 The lesser four-door V8 version going by the name of AMG GT 63 4Matic+ makes do with 430 kW (585 hp) and 800 Nm (590 lb-ft) worth of twist. The 0-100 km/h (62 mph) zap time is, in this case, of 3.4 seconds while top speed resides at 310 km/h (193 mph).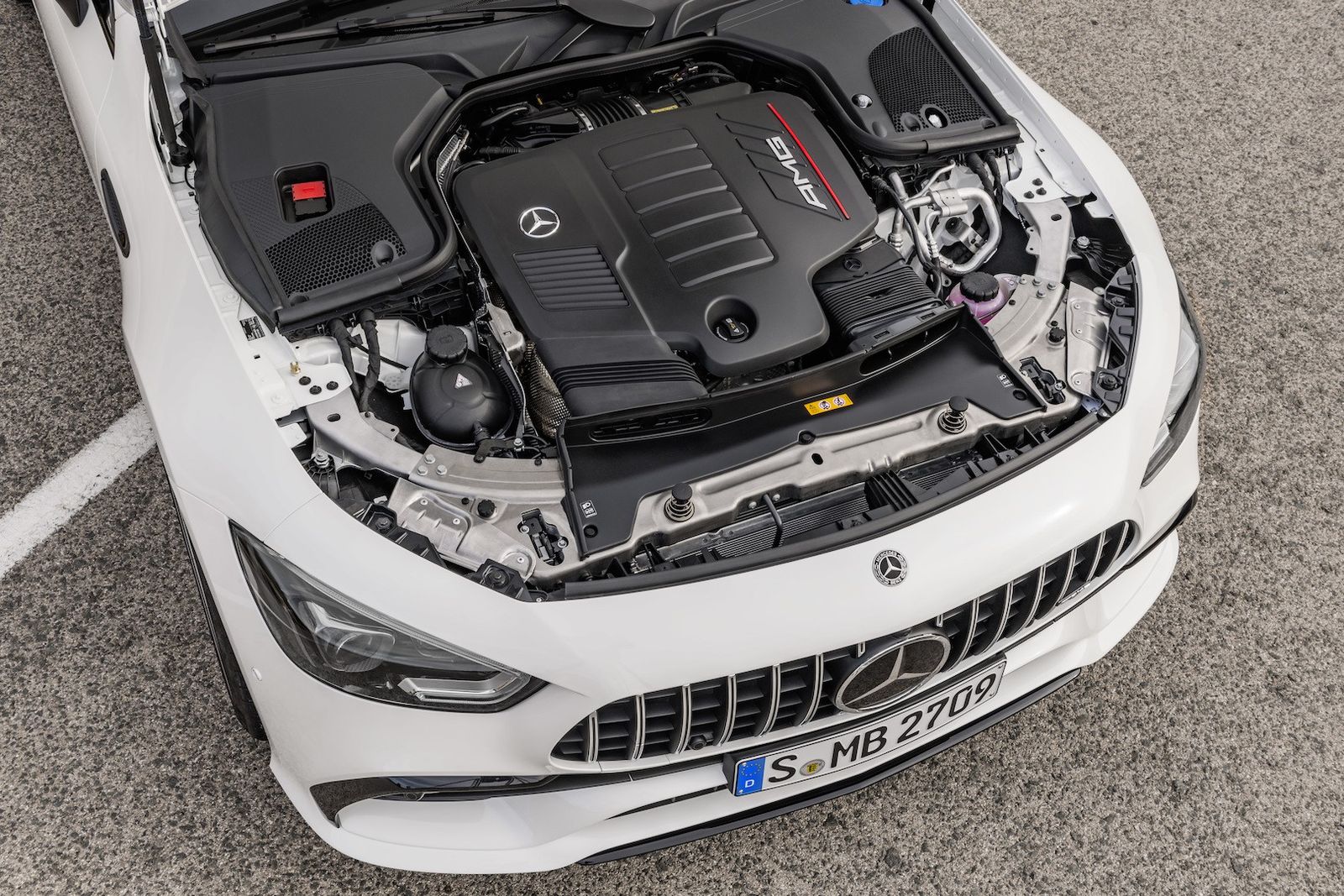 A third version, powered by a 3-liter inline-six engine and dubbed Mercedes-AMG GT 53 4Matic+ is also available with 320 kW (435 hp), 520 Nm (384 lb-ft) and EQ boost, which makes it a mild hybrid. In boost mode, the engine earns 16 kW (22 hp) and 250 Nm (184 lb-ft) of torque over the standard output.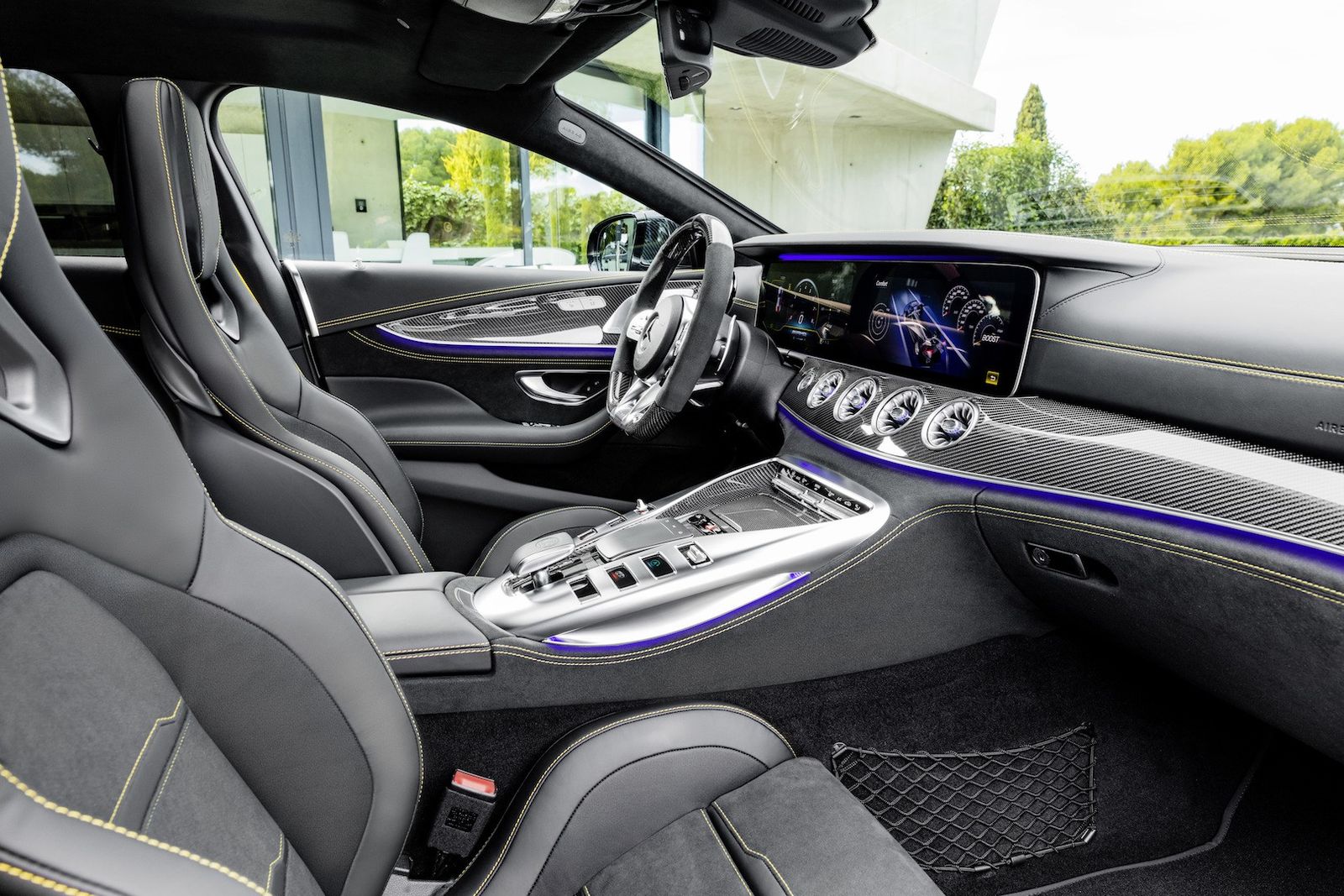 V8 versions rely on the AMG Speedshift MCT 9G nine-speed auto gearbox with Race Start mode while the inline-six engine is married to the AMG Speedshift TCT 9G nine-speed auto transmission. What's more, rear-axle steering comes as standard on V8 models while an Aerodynamics pack is available on demand.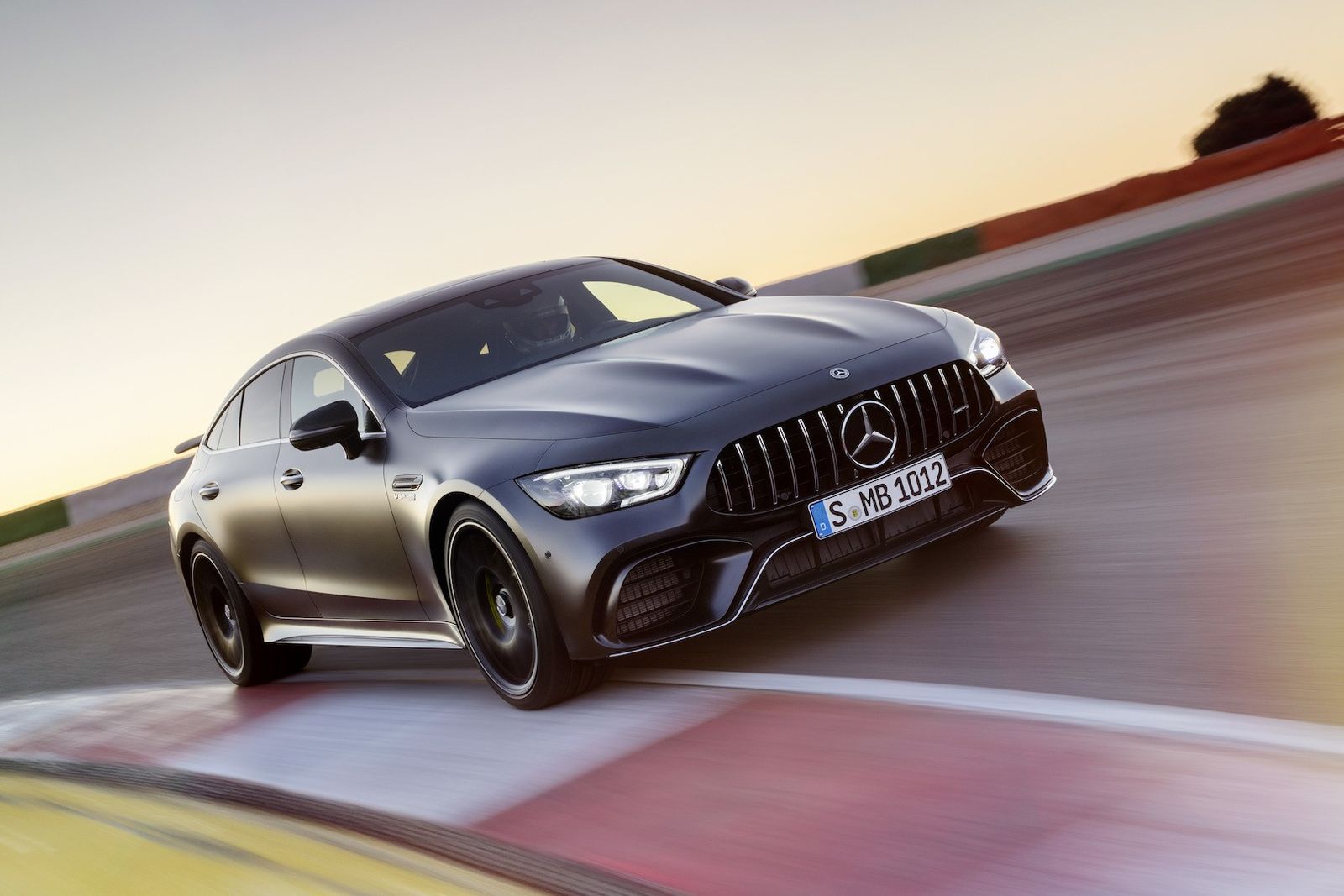 The cabin wraps itself around two 12.3-inch screens as part of the Widescreen Cockpit concept – again, the V8 versions get it standard – that can be customized using the Classic, Sport and Supersport display settings.
READ MORE: Facelifted AMG GT line-up (coupés, that is) in line for power bump