That was quick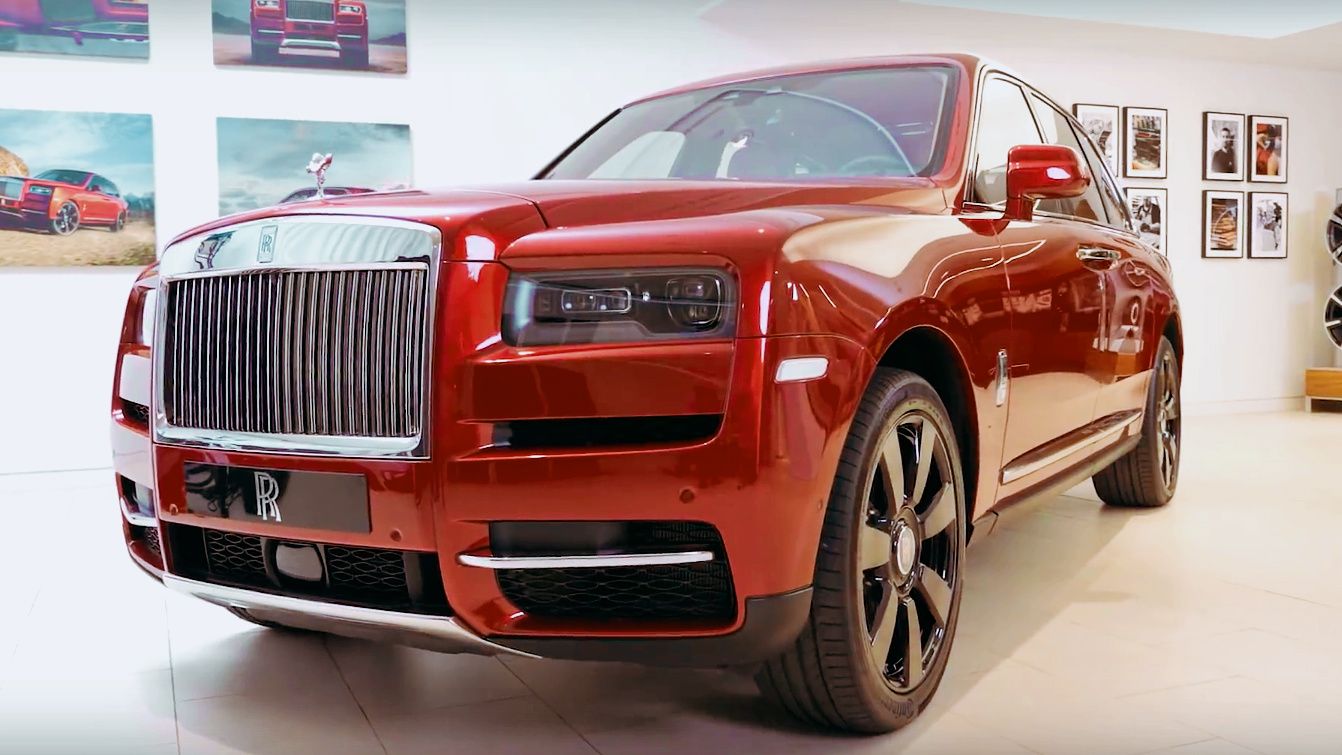 Rolls-Royce's SUV supreme – and also the brand's first-ever SUV – is finally out and so are the first videos of it.
We've downloaded the press kit, read the press release and glanced at the official photos of the new Rolls-Royce Cullinan. The only thing left to do now is get even better acquainted with the SUV via the first YouTube videos of it.
Don't get your hopes up, though, these are static presentations rather than the standard review, but it won't be long before Rolls-Royce gets a fleet of Cullinans out on the streets for journalists to drive.
In the meantime, Carfection got up close and personal with the new Cullinan and while the exterior is pretty straightforward, it's the cabin we wanted to explore in more detail.
Apparently, the car isn't much bigger than the Phantom, but somehow, the interior feels a bit smaller and lacks the airy feel you'd expect from a Rolls-Royce model.
Also, the dashboard is more inclined towards that SUV-esque robustness and speaking of SUVs, the Cullinan even has a button that simply says OFF ROAD withouth additional models (like snow or sand).
Go on and check the video below to find out what's up with that:
READ MORE: Rolls-Royce Cullinan SUV breaks cover with 563 hp and $325,000 price tag