Here's everything you need to know about the Model S Shooting Brake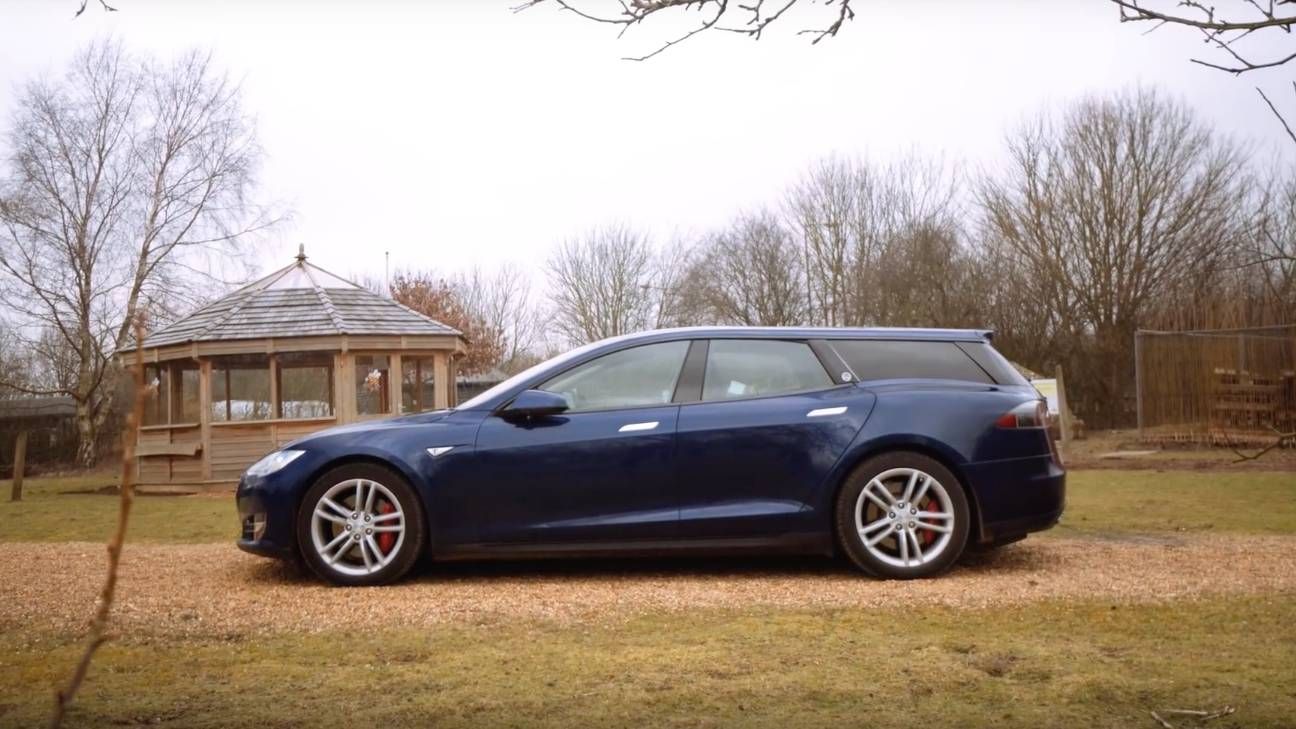 There are quite a few aftermarket companies that claim they can build you a Tesla Model S wagon conversion but none of them appears to be so advanced and elaborate as the project made by Qwest.
The Norfolk-based firm is already taking orders for the Model S Shooting Brake, and we get the chance to see what's it like courtesy of a new episode of YouTube show Fully Charged.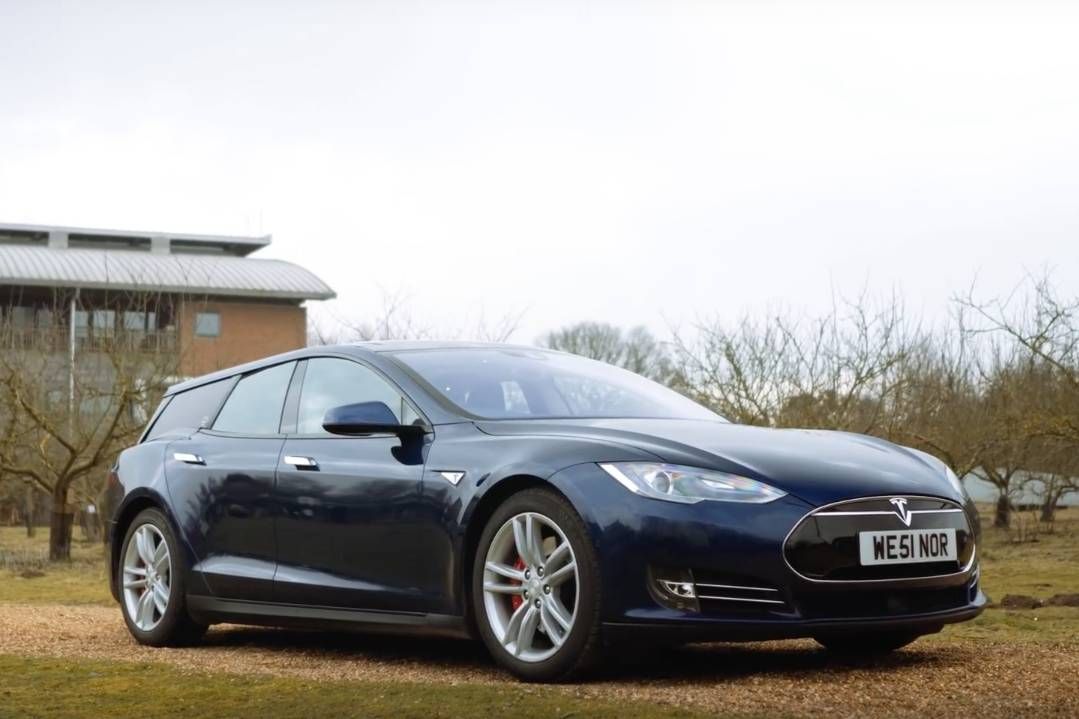 In the video, the finished version of the Model S wagon is analyzed in detail, which is something Tesla fanatics will no doubt appreciate. You're looking at a 2015 Model S P90D version that has been modified into a wagon so that the owner's dog could enjoy a less claustrophobic environment during travels. That's because the cargo capacity grows by 7.5 cubic feet (212.3 liters), which is a lot.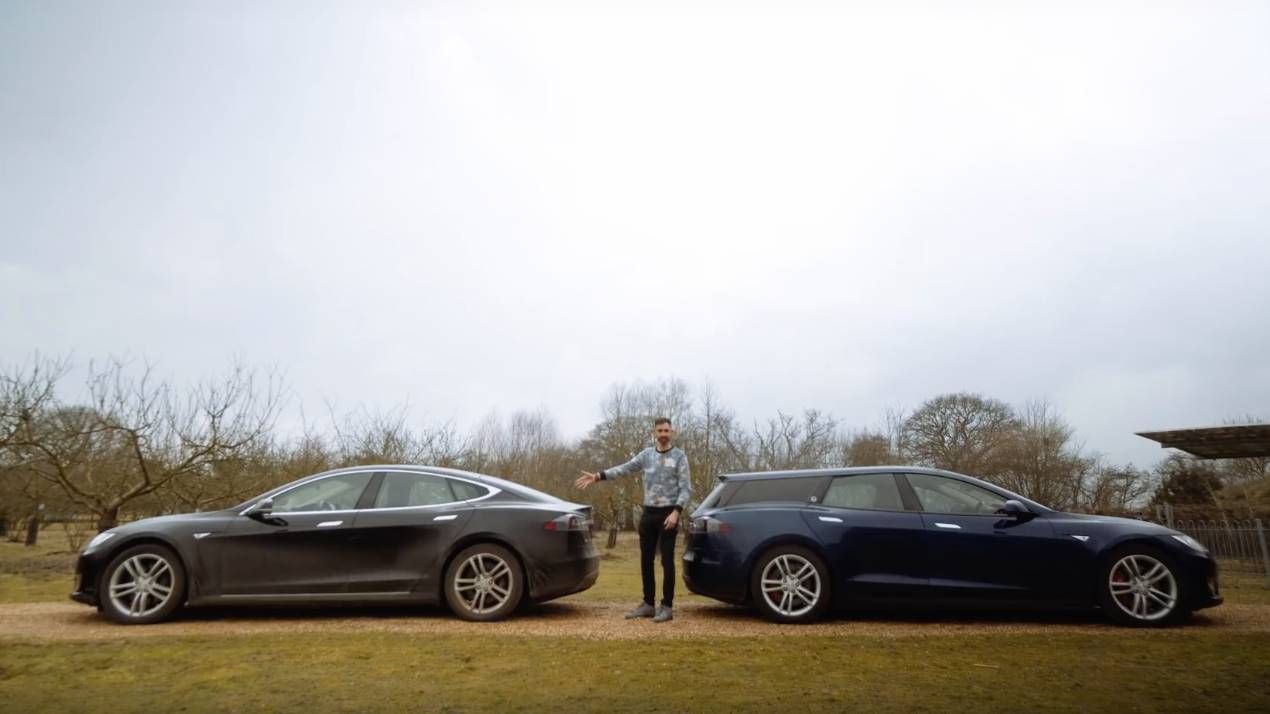 The conversion appears to be a quality job, and a testament to that is the fact that Tesla reportedly kept the car's original warranty after inspecting Qwest's work. Interestingly, besides looking as if Tesla themselves made the changes, the Model S Shooting Brake apparently turned out to be lighter by the donor car by 12 kg (26.5 lb), thanks to the use of carbon fiber for the rear quarter panels. Furthermore, the cabin now appears to be quieter than before — that's in addition to gaining 3 inches (76.2 mm) of headroom.
Watch the video to learn what it takes to turn Tesla's all-electric sedan (technically a hatchback) into a wagon. If you want one, you should know the conversion starts at $84,000.
Via Autoblog
READ MORE: RemetzCar from the Netherlands is another company working on a Model S shooting brake