Giannini GP 350 Anniversario is an RWD Fiat 500 gone wild
Looks to kill and a 350 hp rear-mounted Alfa Romeo engine
Rome-based tuner Giannini celebrates a century of existence this year, during which time its name has been intrinsically linked to Fiat — particularly the 500.
So what better homage for Giannini and the iconic Italian city car than a wild project based on the current Fiat 500? It's called the Giannini GP 350 Anniversario and the only thing it has in common with a stock Cinquecento is the shape of the bodywork — although that features significant changes too.
The broad body is made entirely of carbon fiber and covers a significantly wider track, as revealed by the bulged and perforated wheel arches. Other details betraying the fact that this is no ordinary Fiat 500 are the air intakes located just behind of the doors, the extreme interpretations of the front and rear bumpers, 19-inch Forgiato alloys, and the huge roof spoiler.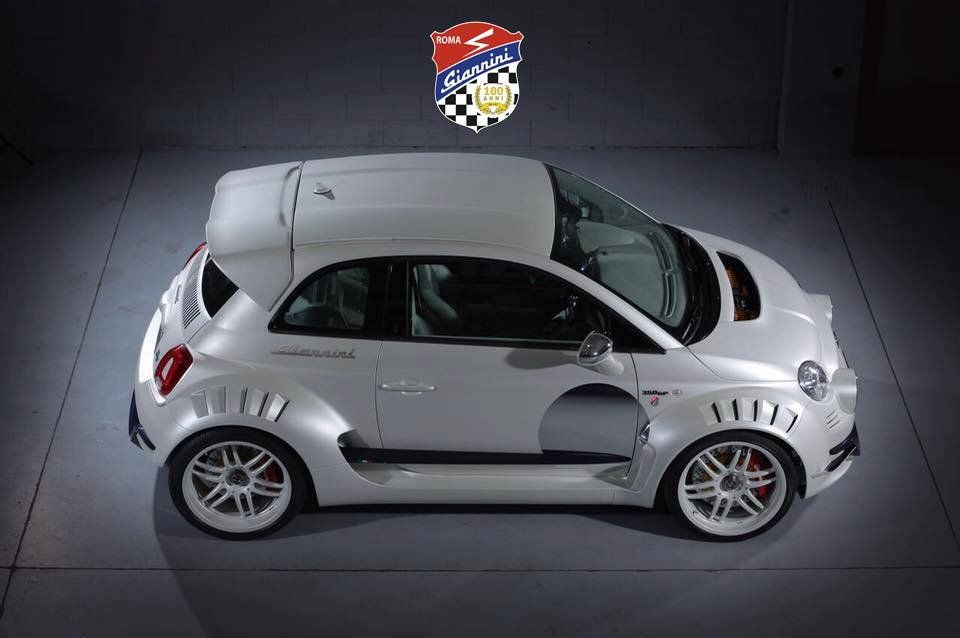 As you may have guessed by now, the Giannini GP 350 Anniversario has a rear-mounted engine that sends power to the rear wheels. That's a 1.75-liter turbocharged four-cylinder unit sourced from the Alfa Romeo 4C and boosted to 350 hp from the sports car's 237 hp. There's no information regarding the transmission, but chances are it's the same six-speed dual-clutch automatic from the 4C.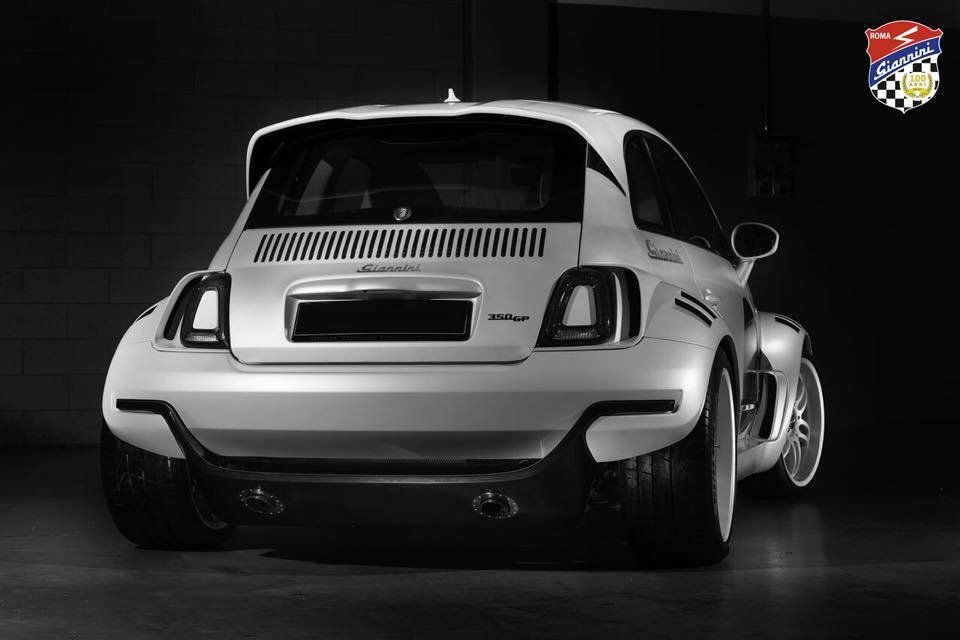 Other hardcore upgrades include Ohlins shock absorbers, as well as drilled and slotted Brembo brakes with six-piston calipers at the front and four-piston calipers at the rear.
The good news is this extreme interpretation of the 500 may be built in a limited run of maximum 100 units, but the bad news is it will cost around €150,000 — approximately $168,250 at the current exchange rates. That would make it three times more expensive than the Alfa Romeo 4C and eight times the price of a 145 hp Abarth 595.
Story references: Giannini Automobili via OmniAuto