So we're left with Jeremy Clarkson's crashy Half-A-Romeo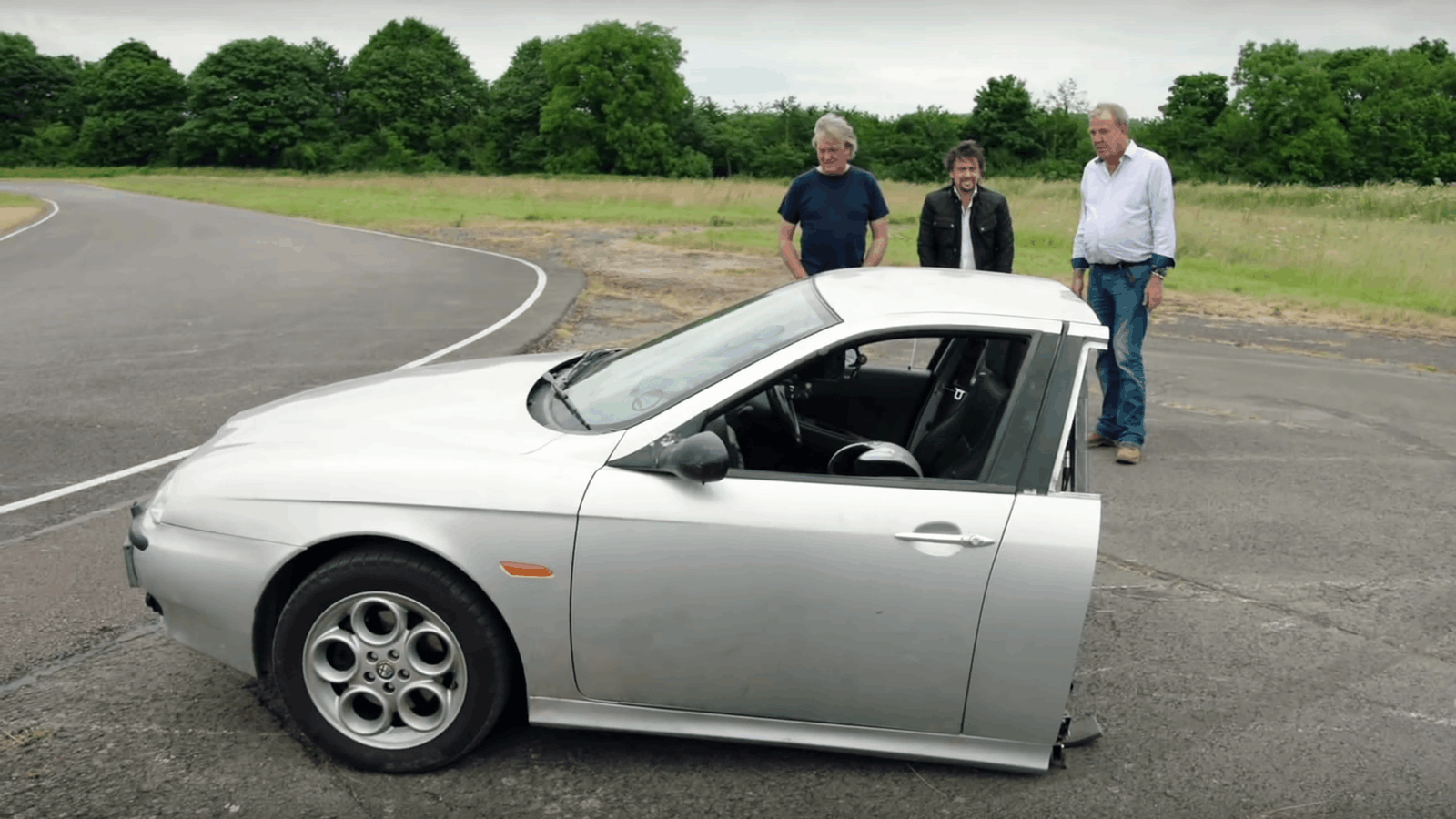 The Grand Tour, featuring the same three automotive mages Clarkson, Hammond, and May is preparing for the season two launch. Things look epic, except maybe for the part involving celebrity guests.
Well, to be honest, they look epic even here, although they might not be ideal for the A-listers. In the clip below, the three have to decide what to do with the Celebrity Brain Crash, and Clarkson has a brilliant idea because of course he has.
His idea starts with an Alfa Romeo 156, and then he lets its creative side do the rest — which means, naturally, that he destroys the car.
His creation is called Half-A-Romeo, the best possible name for half an Alfa Romeo. However, the preliminary track tests might not have gone right, as the clip shows. Which, of course, means that Celebrity Brain Crash is no longer part of the show.
After the first season, Grand Tour is making some changes for the better — as the public's reaction in the comments section shows. Before this, Mike "The American" Skinner test driver announced, via Twitter, he won't be joining the guys in Gran Tour's second season because his character "wasn't developed."
FYI I won't be joining the guys on @thegrandtour 2nd season – I wish them all the luck. My character wasn't developed as I was told.

— Mike Skinner (@MSTheGunslinger) November 7, 2017
All this news leaves us 300% more excited for the next episode which starts December 8 on Amazon Prime. Bring it!