Hardcore Aston Martin Vantage AMR enters production, is priced from €126,995
The most extreme interpretation Aston's smallest car is inspired by the V8 Vantage GTE Le Mans racer
Following the Vantage AMR's debut at the Geneva Motor Show earlier this year, Aston Martin has released full details about it ahead of production debut.
Aston Martin's AMR in-house performance division will roll out only 300 units of the Vantage AMR: 100 examples powered by the V12 engine and 200 V8-powered units. Both V8 and V12 Vantage AMR models are available with Coupe and Roadster body styles in selected markets.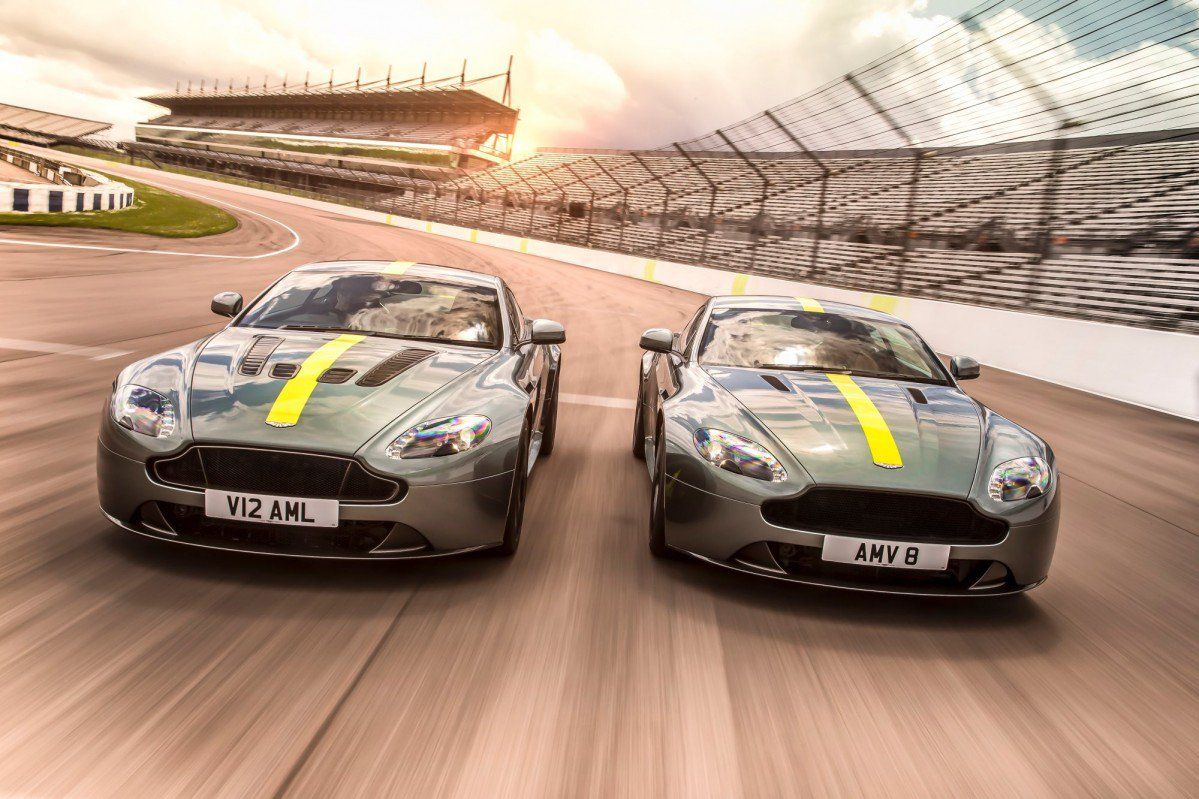 As AMR's first production model, the Vantage AMR benefits from a package of racing-sourced features, particularly from the V8 Vantage GTE that won its class in the 2016 FIA World Endurance Championship.
The Vantage AMR comes with either a 430 hp V8 or a 595 hp V12 (up 30 hp from the V12 Vantage S). The engines are mated to automated sequential manual paddle-shift transmissions or six- and seven-speed manual gearboxes in the V8 and V12 Vantage AMRs respectively.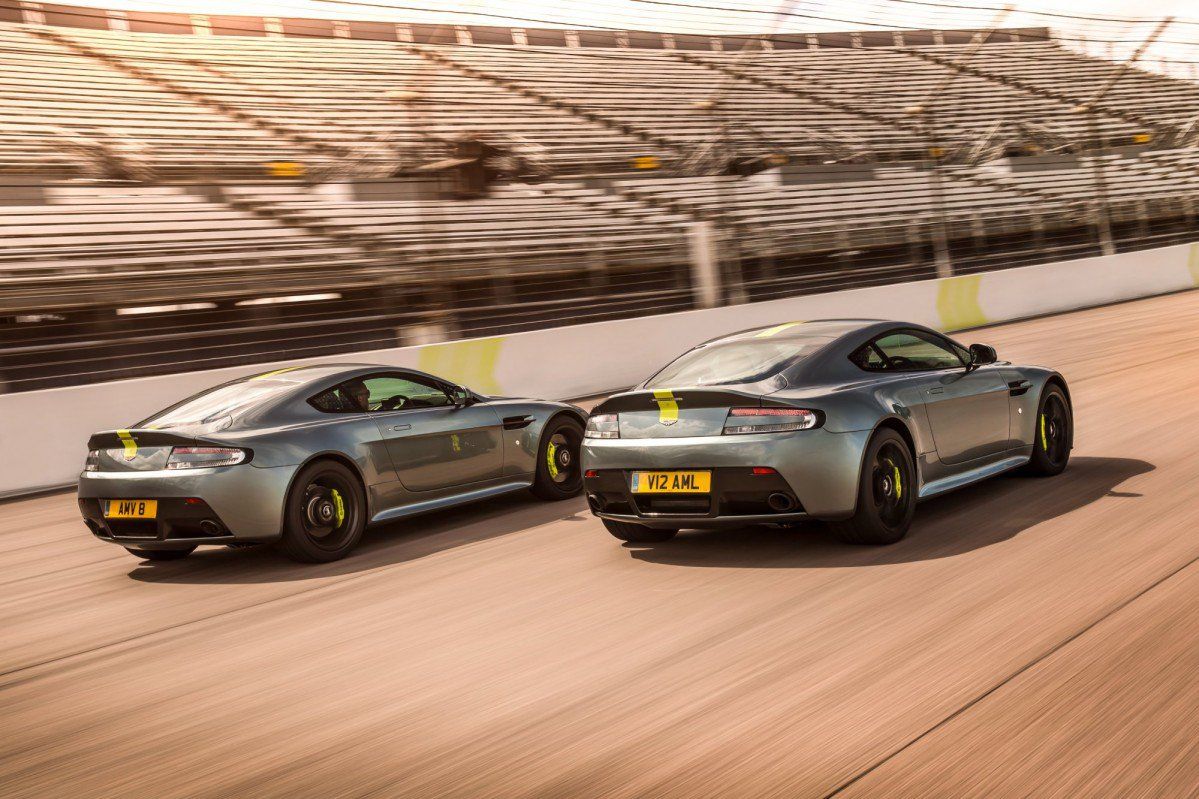 Styling-wise, the Vantage AMR is available in four exclusive paint schemes: Stratus White with an Orange graphic, Ultramarine Black with Blue graphic, Zaffre Blue with Red graphic, and Scintilla Silver with Grey graphic.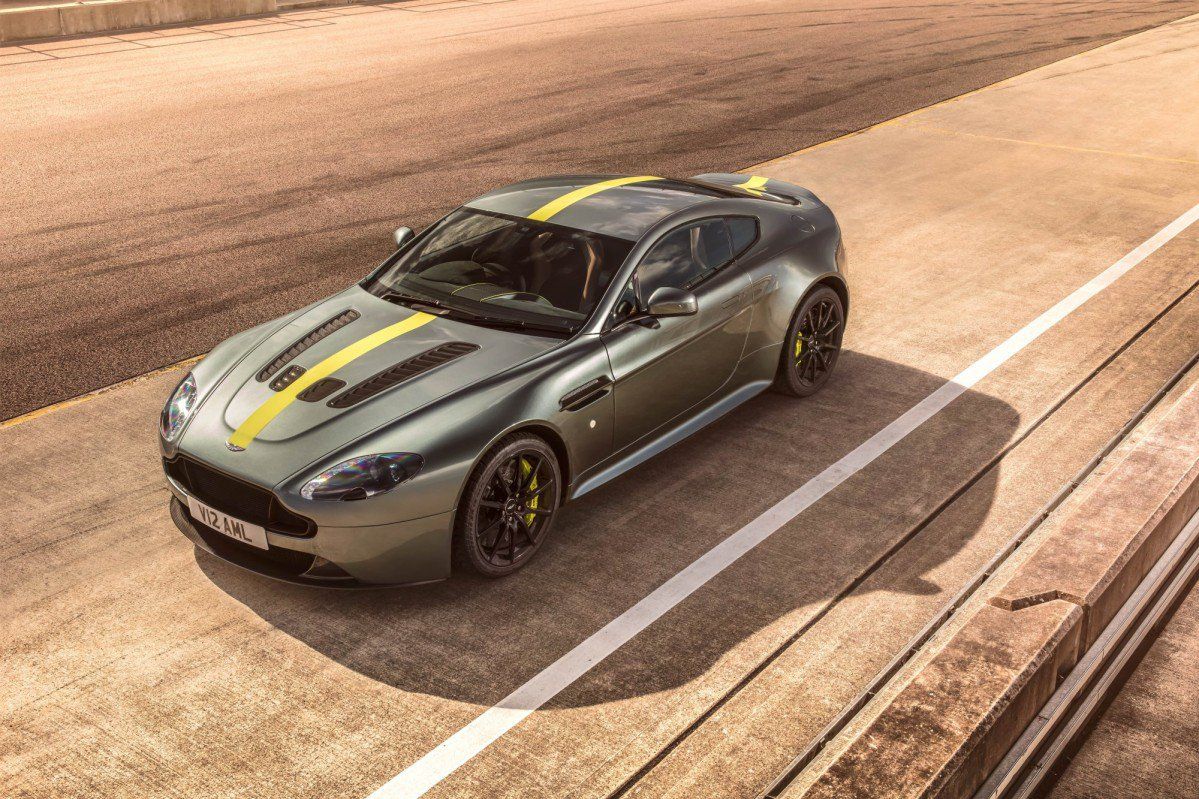 There's also the AMR "Halo Pack" available that takes direct inspiration from the #95 Vantage GTE race car, emulating its combination of Stirling Green paint and vivid Lime Green Accents. Available as a no-cost option is a special Union Jack-enameled AML wings badge. V8 models feature five-spoke alloy wheels, while V12 Vantage AMRs get lightweight 10-spoke alloys — each with three different finishes available.
Inside, each Vantage AMR Coupe gets a combination of leather and Alcantara, while the Roadsters feature all-leather. Every car's interior features accents to match the body paint. As part of the interior and exterior options, customers can also order lightweight carbon fiber seats as well as carbon fiber components such as the front grille.
Prices for the V8 Vantage AMR Coupe start from £97,995 in the UK and €126,995 in Germany, with deliveries scheduled to begin in Q4 2017.