It all depends on how you choose to consume it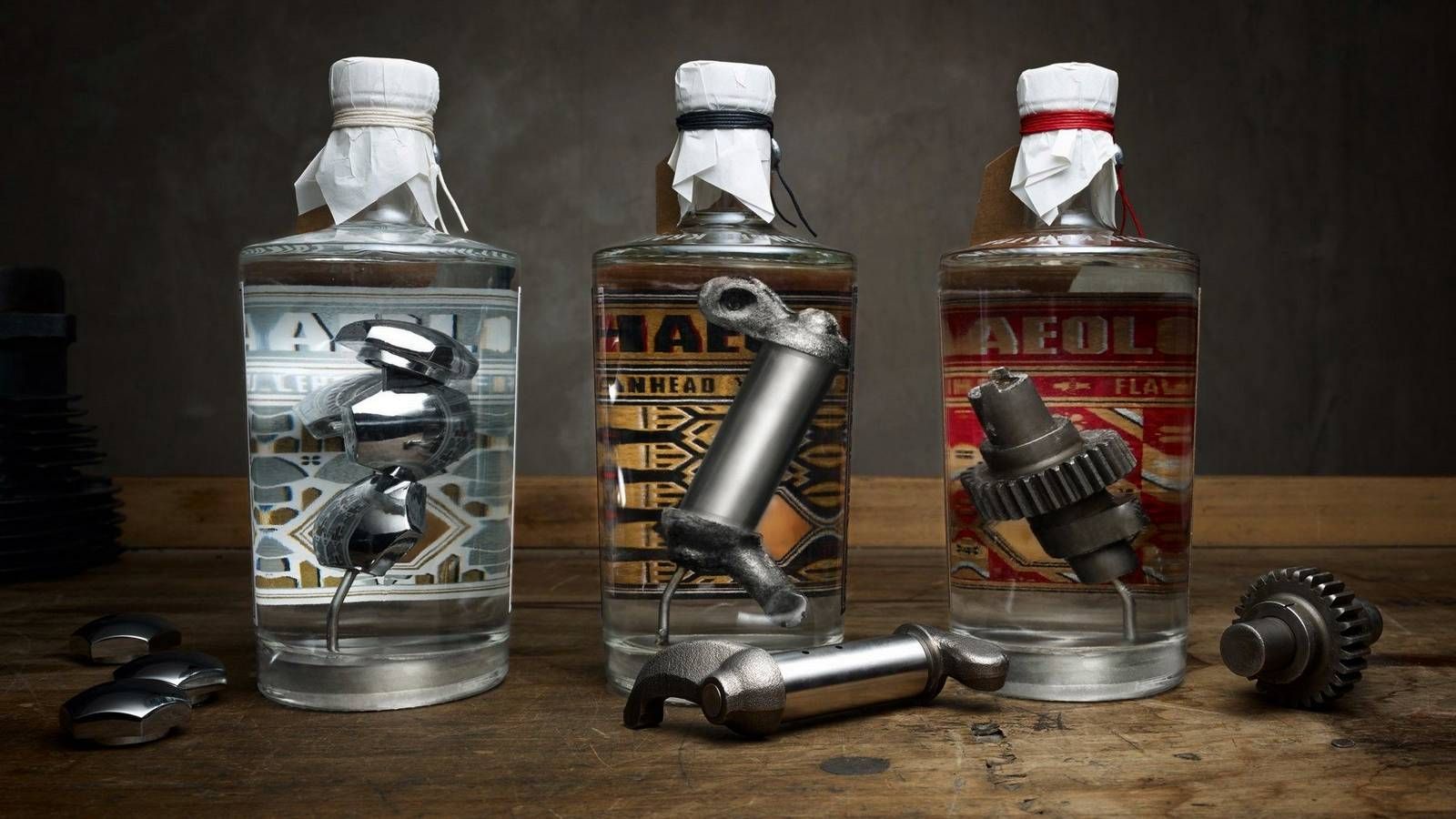 We've seen all kind of weird alcoholic beverages involving strange inserts in the bottle, but none of these inserts was an engine part. Until now.
This is The Archeologist, a gin bottle containing original Harley Davidson parts such as 1939 Flathead camshafts, 1947 Knucklehead screw-nuts, or 1962 Panhead rocker arms. If you want to know more about Harley Davidson engines, we have just the thing for you. We have a lot of interesting stuff to show you, courtesy of our motorcycle-loving colleagues at DriveMag Riders.
In case this sounds less appealing than a mezcal bottle's gusano larva (wrongfully known as "the worm in the tequila bottle") it's worth mentioning the metallic inserts are coated in a "tin alloy" so the drink's properties aren't altered in any harmful way — more than the alcohol was initially meant to be, that is.
For €900 ($1,048) a piece, The Archeologist package also features a hand-stamped seal containing the serial number of the engine from which the part was taken from. The bottle is wrapped in a waxed paper on which you'll find the story of how the part was discovered. Everything about The Archeologist is deliciously retro. No wonder the first batch sold out in less than a day. Luckily for those interested, the second batch is on the way.
The Archeologist's history spreads far beyond this exclusivist alcoholic offer. Uwe Ehinger — a mechanic and a true classic bike passionate — traveled around the world digging forgotten barns for classic motorbikes and motorbike parts, thus leading to the birth of the Ehinger Kraftrad custom shop.
via carscoops